DINING ROOM INTERIOR DESIGN DUBAI
Decorate your dining room in Dubai in a classy manner.
Are you looking for decoration suggestions for your dining room's interior design? In a contemporary villa design concept, the kitchen and living room are combined in this portion. Whether you have a separate interior design dining room in your modern villa design plan or your dining space is an open plan next to your kitchen set, it should be made with maximum comfort in mind. You've found the ideal place if you're looking for cozy dining room design ideas. Here are some suggestions for making your dining room the most appealing space in your modern villa design Dubai interior design. The dining room looks more balanced when neutral colors are used. Whether in the interior design dining room, conference room, or office, the modern furniture Dubai set gives character to any location in any architecture, and the large volume allows everyone to sit back and relax. If a space needs it, a strong, vivid hue can create a cozy, welcoming feeling. Beautifully colored upholstered dining chairs really liven up this dining area. The marble surface is scratch-resistant as well, making it long-lasting, simple to clean, and aesthetically pleasing for a longer period of time. This makes it the perfect choice for families with kids. Don't forget to add a modern chair to complete the look for more comfort and luxury.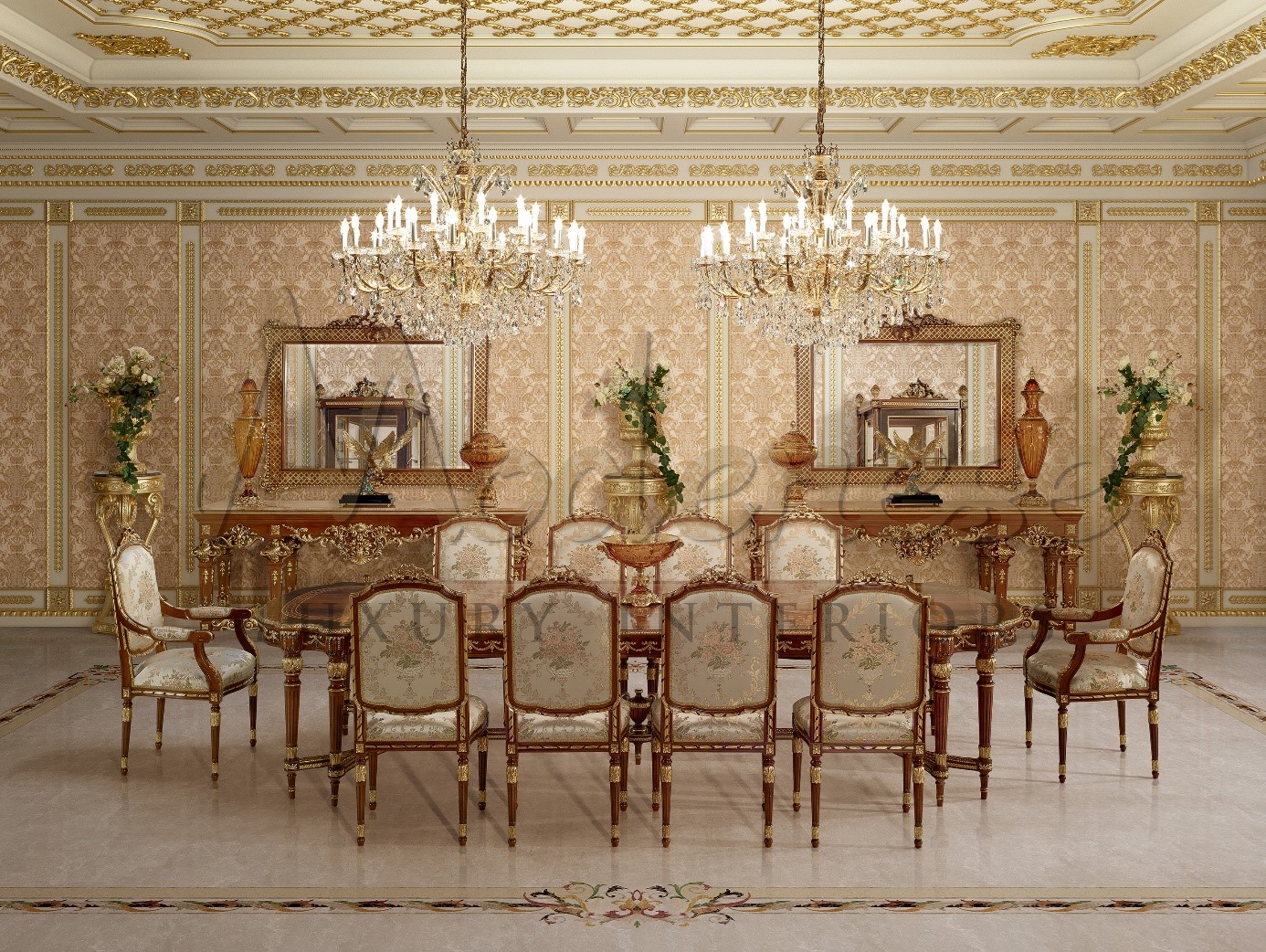 You host birthday celebrations, holiday dinners, and Tuesday night family dinners for family and friends in the interior design dining room. A setting where guests feel welcome and you, the host, can quickly find what you need should be practical yet welcoming. The setting, embellishments, and materials chosen will produce a welcoming environment. When it comes to dining room design, the possibilities are endless. You want it to seem like a pleasant, inviting room without being swamped with designer furniture Dubai or wall art so it doesn't appear too cramped when entertaining. Whenever designing a dining space, comfort should come first. There are many ways to enhance the comfort of a dining room's interior design, from furniture selections to table and wall ornamental elements. Large dining parties can be accommodated in a dining room with outstanding interior design that promotes movement and a friendly mood. An interior design dining room's focal point is the dining table. Select the ideal dining table for the space in terms of both kind and size. In a tiny dining area, avoid utilizing a rectangle table. An alternative is a round dining table, which takes up less room. The dining table's seating capacity should be adjusted to the size of your family. If you like, you can select dining benches.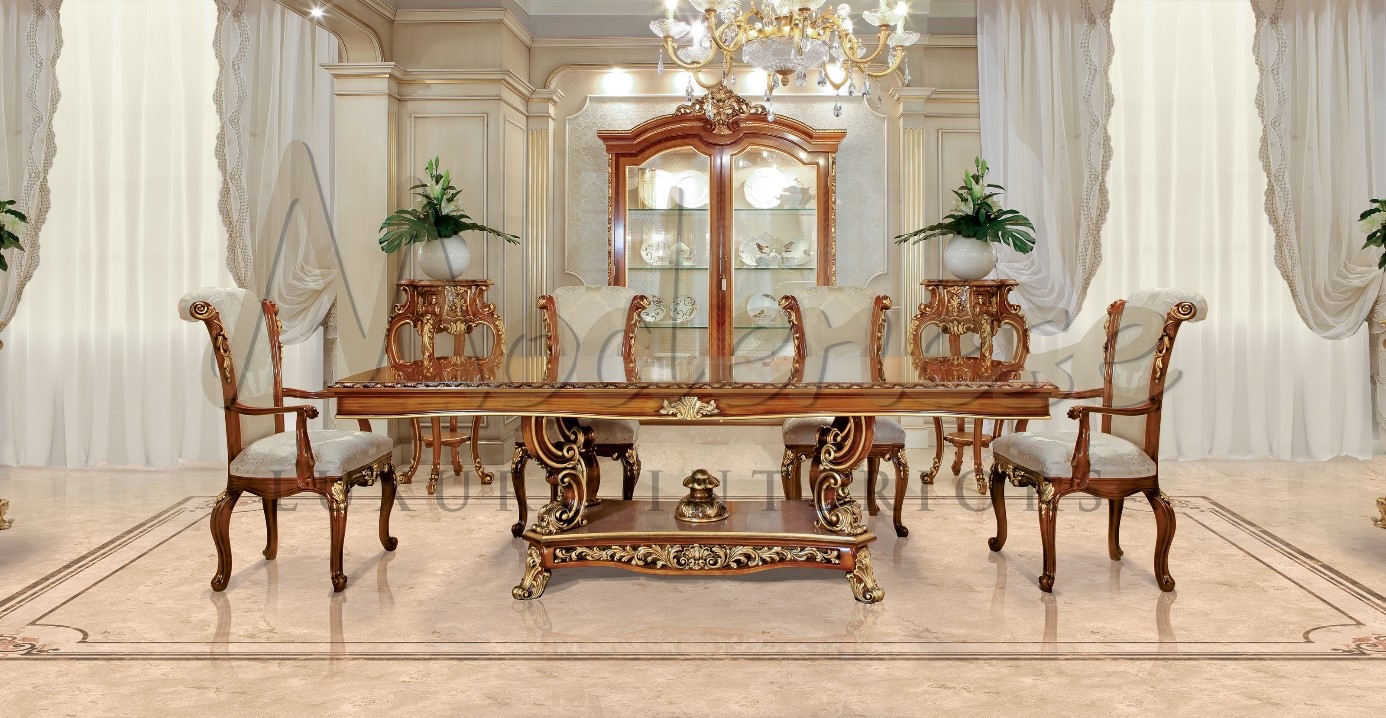 Consider the dining table's color and construction as well. For a more harmonious appearance, match the color of your dining table to the paint on the walls. The choice of materials can also increase a dining room's comfort. Due to its organic appearance, exposed material has recently grown in prominence as an important aesthetic component. However, think about how you will maintain it clean before selecting an exposed material for your dining area. Because if exposed brickwork is not properly kept, it may collect grit and make dining less enjoyable. Use of wood is another alternative for a natural interior design dining room décor. Wood, whether natural or artificial, can frequently convey a lovely natural environment in an eating area. Lighting plays a comparable role in creating a nice dining room interior design. The space has a wonderful gloss created by a yellowish light. Over your dining table, install pendant lights to create yellow lighting. Unusual-shaped pendant lights can also add a lovely touch to the decor.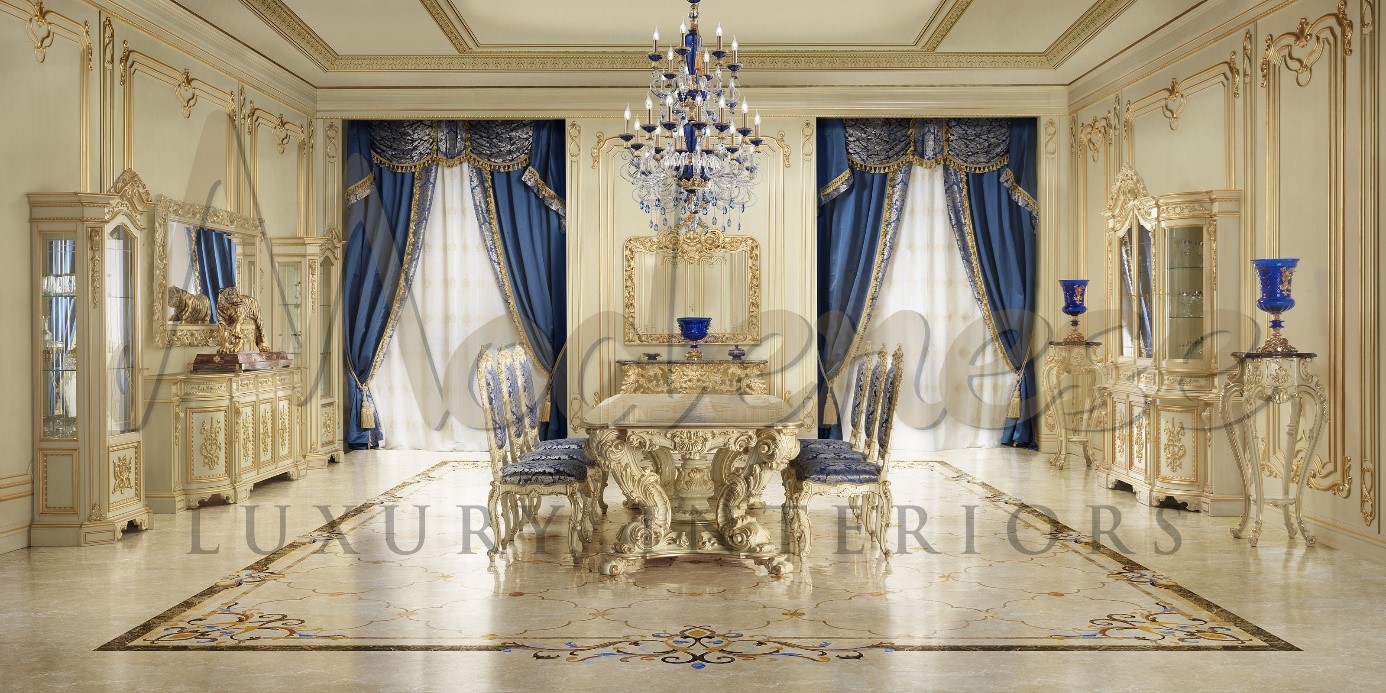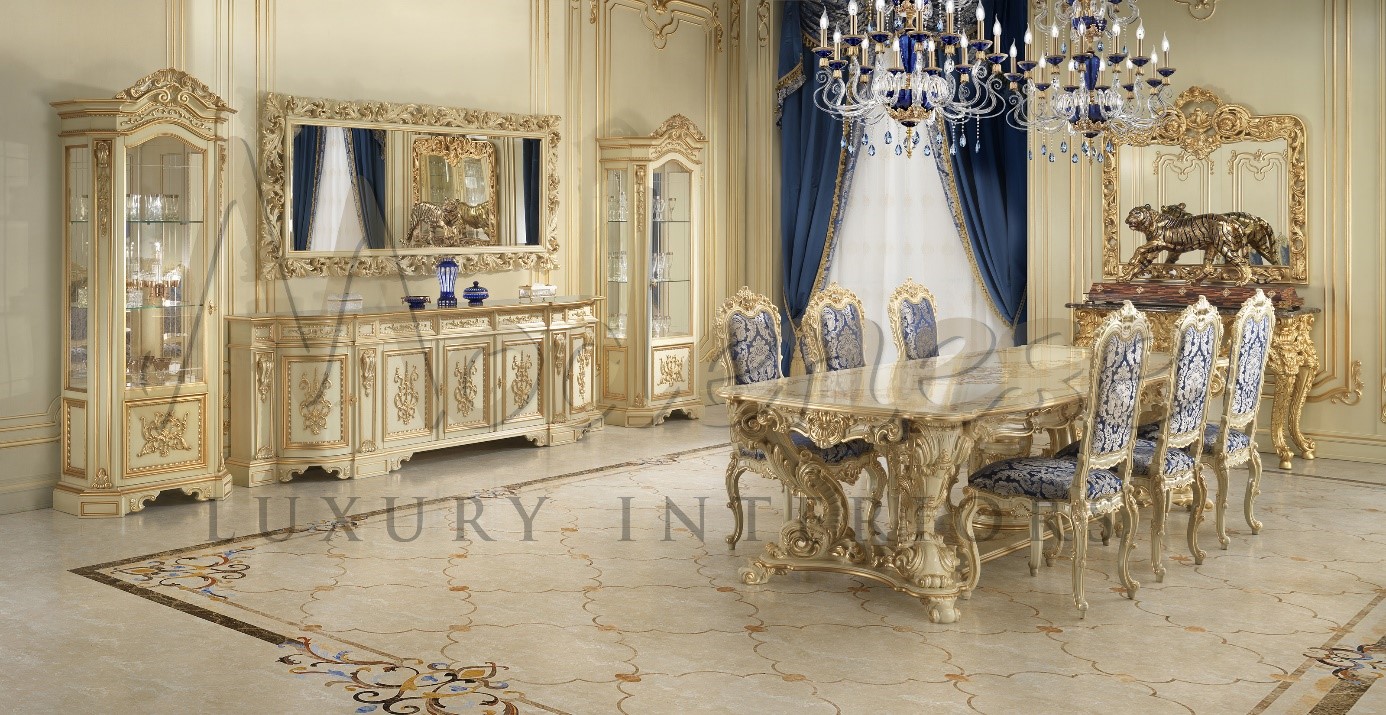 Visit our online showroom