DESIGNING A LUXURY INTERIOR IN BAHRAIN: MANY WAYS TO CREATE A LUXURY HOME
Updating the fixtures, especially the lighting, may be the simplest way to create a luxurious home interior. According to Modenese Gastone Luxury Interiors, a feature light is required to provide a touch of grandeur to your home design and interior décor in Dubai. Even if you invest a lot in a chandelier, the price is rather little when you consider the effect it produces on a room. When replacing fixtures, there's no need to go big. Sometimes the simplest details can have the biggest impact. Start by changing the cupboard draws and pulls in the kitchen or the drab light shades. Once you see the difference, you'll become enthralled! Have you ever noticed how light-filled the interior of a mansion seems? Given that they give the sense of additional space, mirrors may improve the appearance. A large ornamental mirror will draw attention and reflect the existing light in your home. A hint of gold in the mirror frame will further increase the glam factor. The wall will become the focus point if there is a large mirror leaning or hanging against it and a focal light nearby. Alternately, work in pairs. A gallery wall might simply be made by buying multiple mirrors. Remember that quality remains, whereas quantity creates clutter. When it comes to your home's design and décor, it is preferable to save up money and wait to purchase larger furniture pieces. Fast repairs, on the other hand, tatter and seem worn within a year or two. Instead, make small changes to your décor or shop less.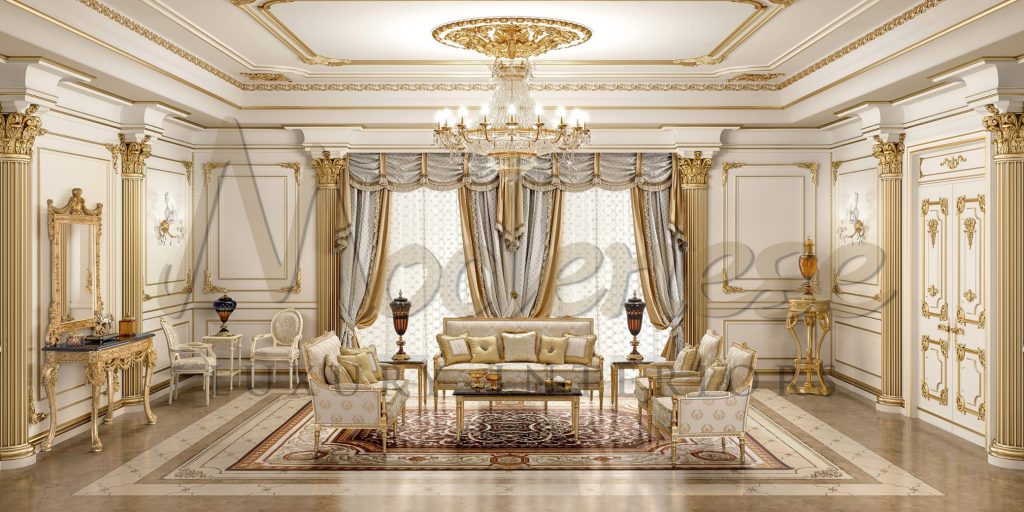 Windows in an elegant home design must be lavishly ornamented. Glass panes are commonly framed by window sills that have elaborate dress curtains or trim. You can heighten the area by putting the curtain rail as close to the ceiling as you can. The next step is to drape or swag the window. Maintain a neutral color scheme for the curtains for a chic appearance. If you don't want curtains, window trim can be put. Dark wood or charcoal trim contrasts nicely, while lighter options look incredibly contemporary. For some reason, opulent settings draw people in. Try to imitate the ambiance it produces in your home. A little paint goes a long way in terms of finances. On bright or dark walls, use either dark or light paint. Keep in mind, though, that light paint will need to be applied to dark walls more frequently than vice versa.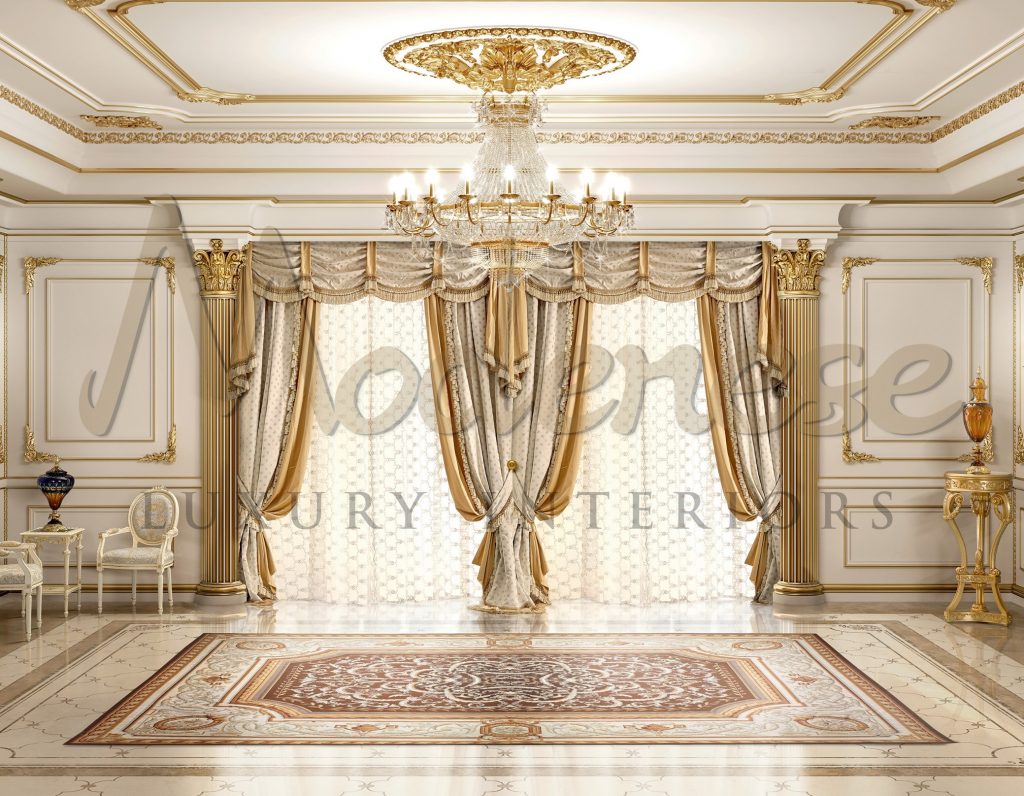 Whether you go light or dark, pick neutral colors like cinnamon, beige, cream, midnight blue, charcoal, and grey. Replace the bathroom tiles or upgrade the kitchen backsplash if you have a little more cash. Spend a lot of money on a fancy area rug as a last suggestion. There are numerous instances of lavish homes with creative interior decor, and the majority of them have a stunning rug in the center. After deciding where it will go, select the best rug you can afford and place it in accordance with the rug laws. Area rugs beneath dining tables must be 36″ wider than the table to allow for easy chair motion (on both sides). The living room's carpeting needs to be big enough to fit the front legs of the furniture. The distance between a room-sized rug and the wall on each side must be between 12″ and 24″. Last but not least, give each room some thought. Accept that great things do take time, and enjoy the journey. Even though luxury interior design aims to uphold tradition, you must be willing to take a chance and let go of your anxiety of doing something novel or using colors that you wouldn't often use.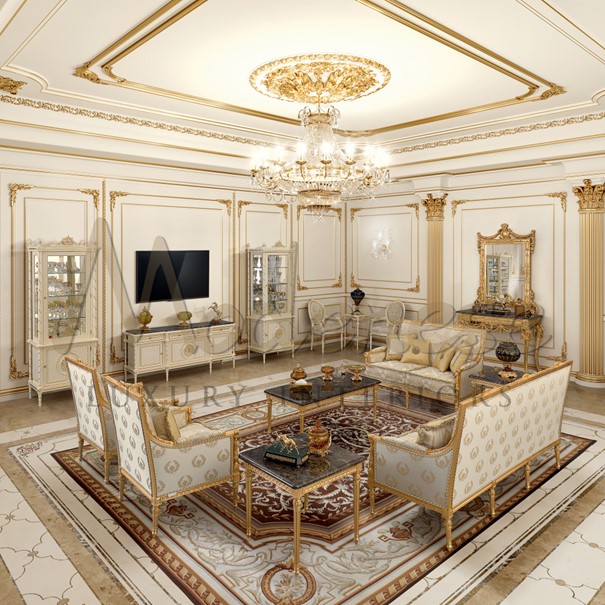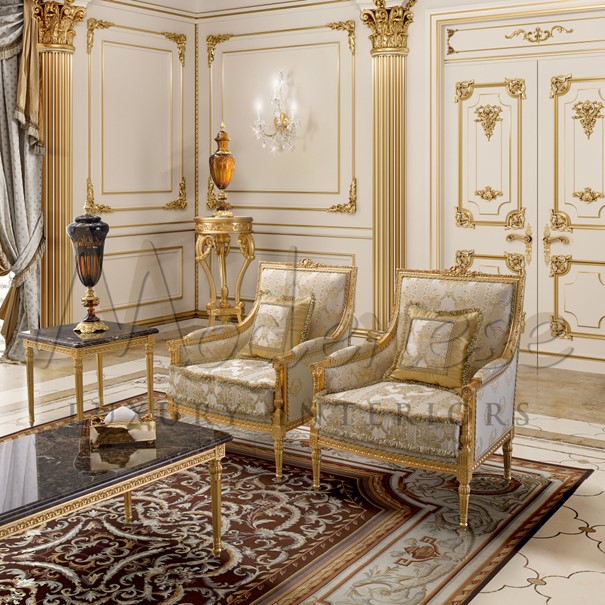 Visit our online showroom