DESIGN OF LUXURY CRYSTAL CHANDELIERS
UNPREDICTABLE SOLUTIONS FOR INTERIOR LIGHTING
Modenese Gastone Luxury Interiors crystal chandelier is customarily regarded as a necessary component of a polished décor. Such beauty will enhance any interior with its transparent, sun-glinting, tear-shaped droplets that are artfully arranged in gorgeous rows and suspended from gracefully forged or polished metal bends of the frame.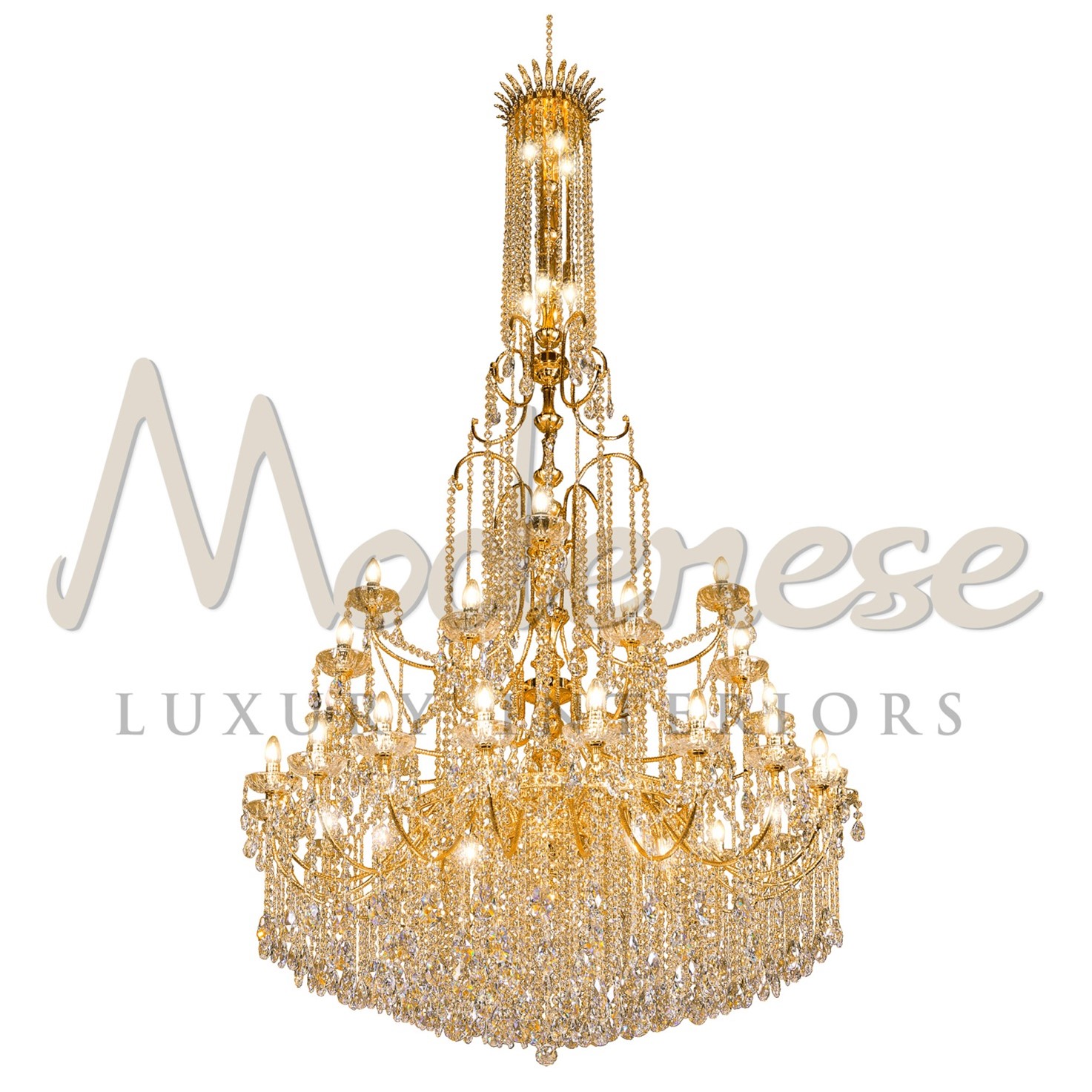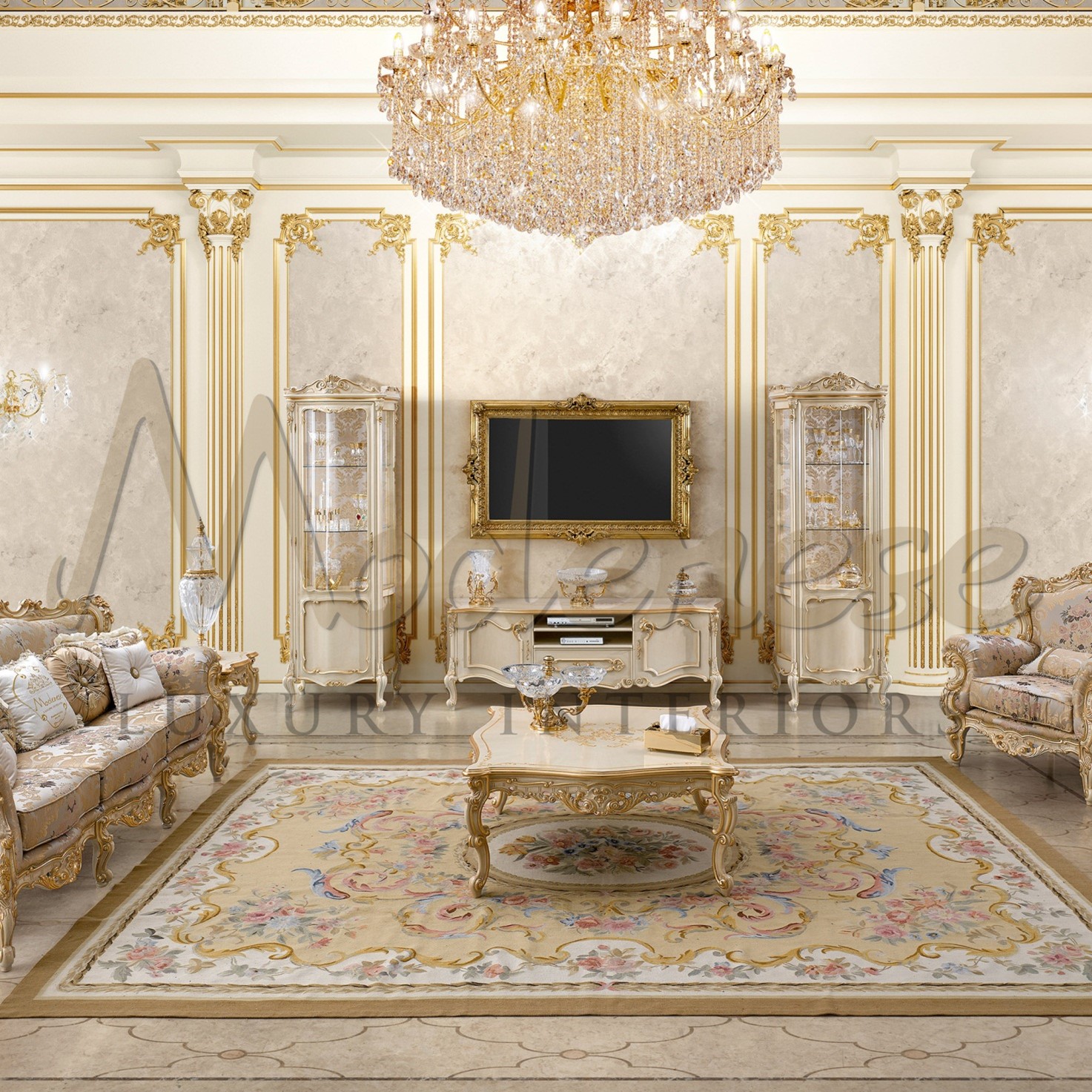 Most common people think of a crystal chandelier as a collection of sparkling crystals beautifully suspended from a snow-white ceiling, suitable for an opulent classic interior or a style inspired by the classics. Modenese Gastone Luxury Interiors Company, an interior design firm that creates lighting products, has long debunked a similar myth. A crystal chandelier might be the ideal component in fully original interior design ideas. Crystal is not limited to being transparent or white. Any iridescent color can now be used to create a crystal chandelier; cobalt added to glass gives an artificial crystal a bluish tint, copper gives it a green tint, and cadmium gives it a reddish tinge. However, dark crystal chandeliers are really fashionable right now.
Our business offers a variety of crystal chandelier designs, including: — stunning multi-tiered traditional models with forging, floral components, and candlesticks; — ceiling models with a plate-shaped or other type of plafond; — chic modern versions made of wood, bronze, and chrome (rectangular crystal chandeliers, chandeliers made in the form of balls, spirals, etc.).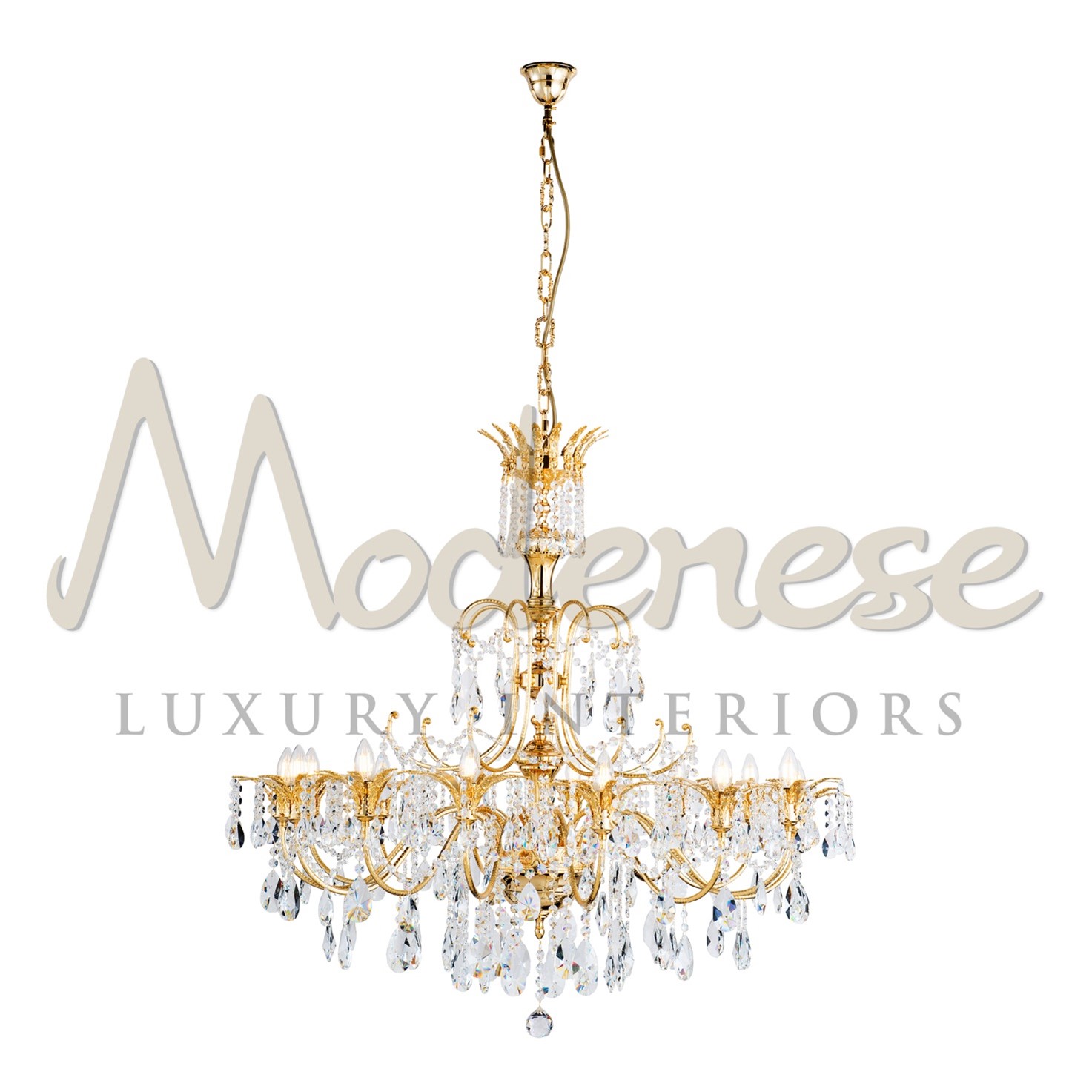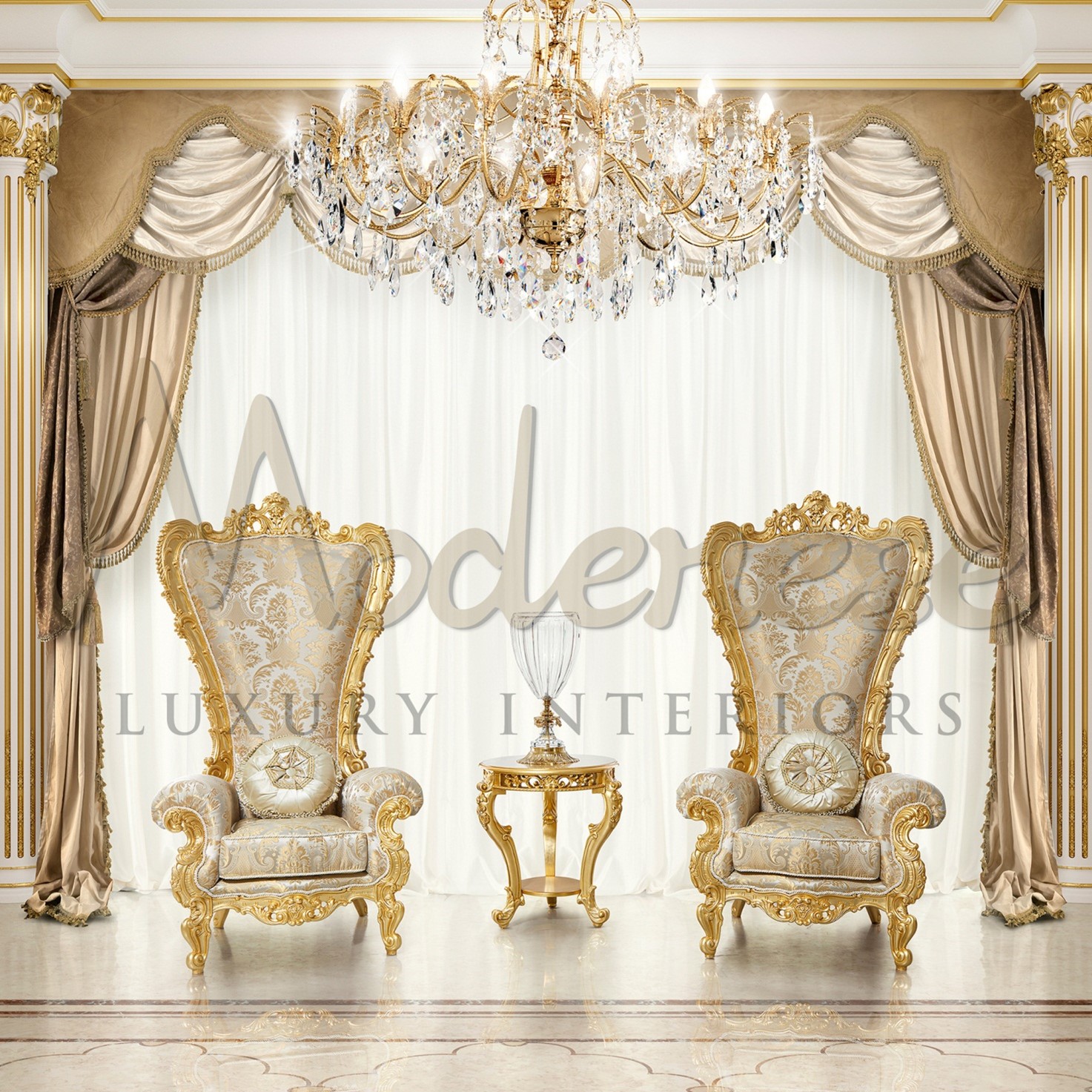 A SPECIAL AND UNIQUE CHANDELIER DESIGN
The idea of crystal chandeliers unites a wide range of lamps and lighting options for your home. Classical chandeliers by Modenese Gastone Luxury Interiors will seamlessly integrate into any environment and enhance its aesthetics and comfort. Everything is up to your preference and taste, whether it be with one or numerous shades, different lampshades, or their diverse forms. No matter its size, they will accent the country house aesthetic while also furnishing the inside.
The elegant crystal chandeliers created by our gifted designers immediately evoke a joyful holiday atmosphere in the space. They give off an air of luxury and presentability thanks to their delicacy, charm, and stunning beauty. Our showroom offers a large selection of chandeliers in a variety of designs, each of which is impressive due to its wonderful play of light. Chandeliers in our showroom can be found in the fantastic beauty of the crystal with a concise lace design or with a minimum of hanging elements, decorated with a variety of metals. A company called Modenese Gastone Luxury Interiors offers distinctive design, timely and prompt delivery, a wide selection of special products, and guaranteed quality.
Visit our online showroom