Classic and luxury bespoke doors by Modenese Luxury Interiors. Top quality of made in Italy handcrafted solid wood doors for the best interior fit out projects. Decorate your villa with an elegant and refined touch of Italian style by choosing our refined doors design and fixed furniture projects.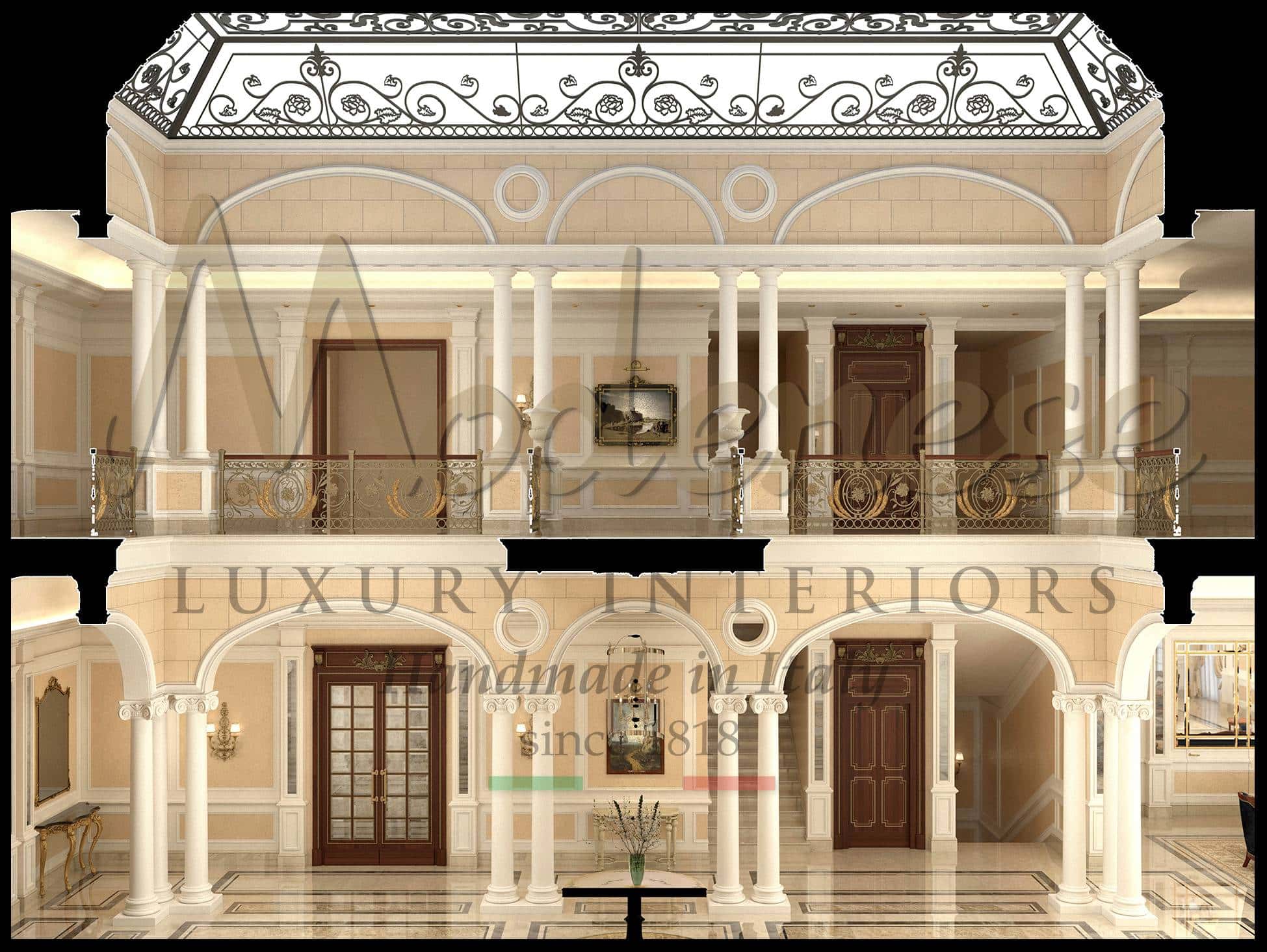 CLASSIC DOORS
Classic timeless style for the selection of doors and interior design project. Luxury details to enhance your classic residential project with unique royal French style. Interior design service by our professional team of designers: Modenese will give you the best solutions for the most elegant fit out projects. Select now our bespoke exclusive doors design with the high-end Italian quality.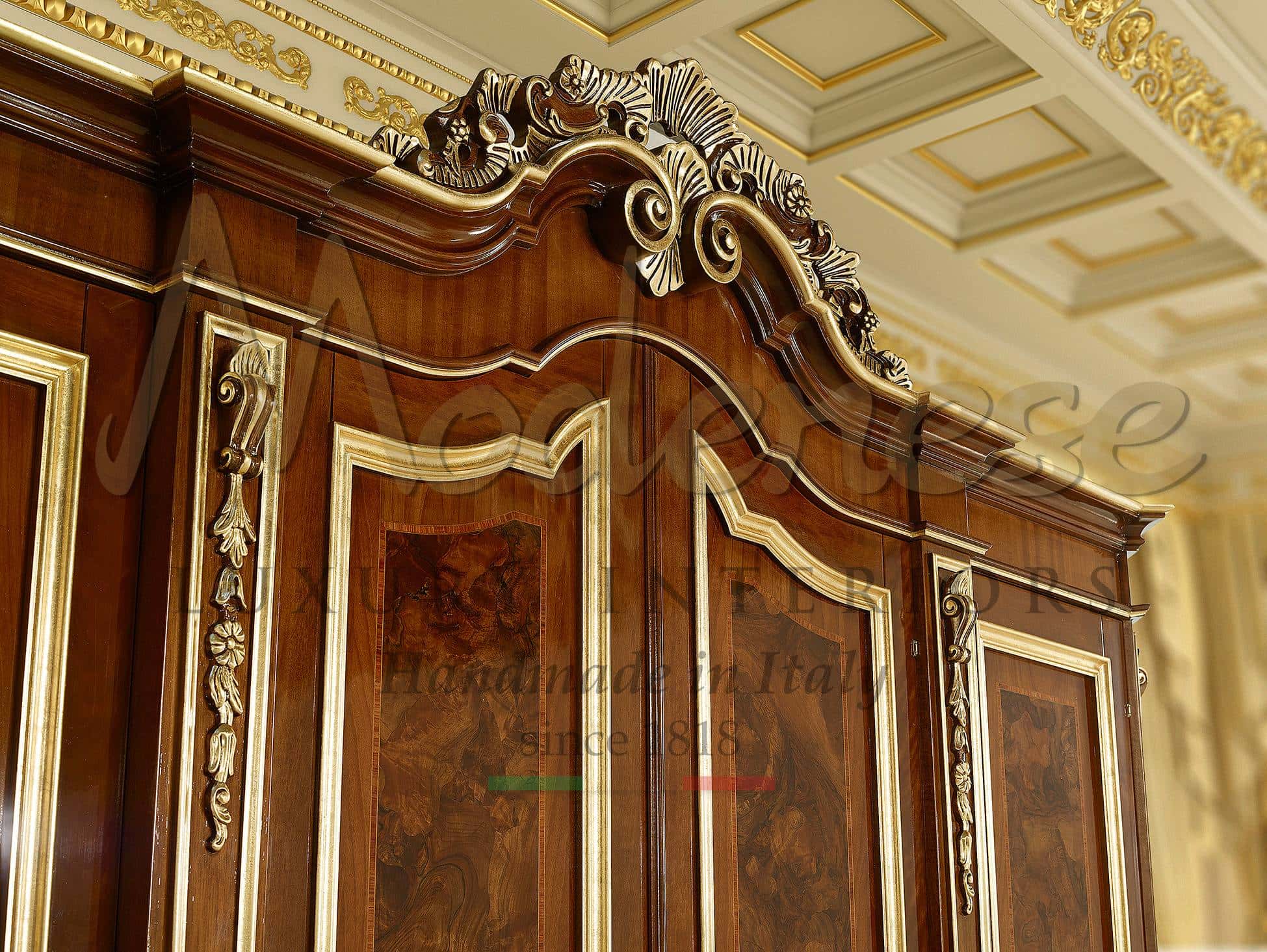 DOORS DETAILS
Luxury details perfectly suitable for your fit out exclusive doors design project. Precious opulent golden and handmade carved wooden details to transmit the traditional baroque style by adding the unique touch of elegance to your villas projects. Our interior consultant will especially design for your residential project a completely custom-made solid wood door masterpiece following your ideas.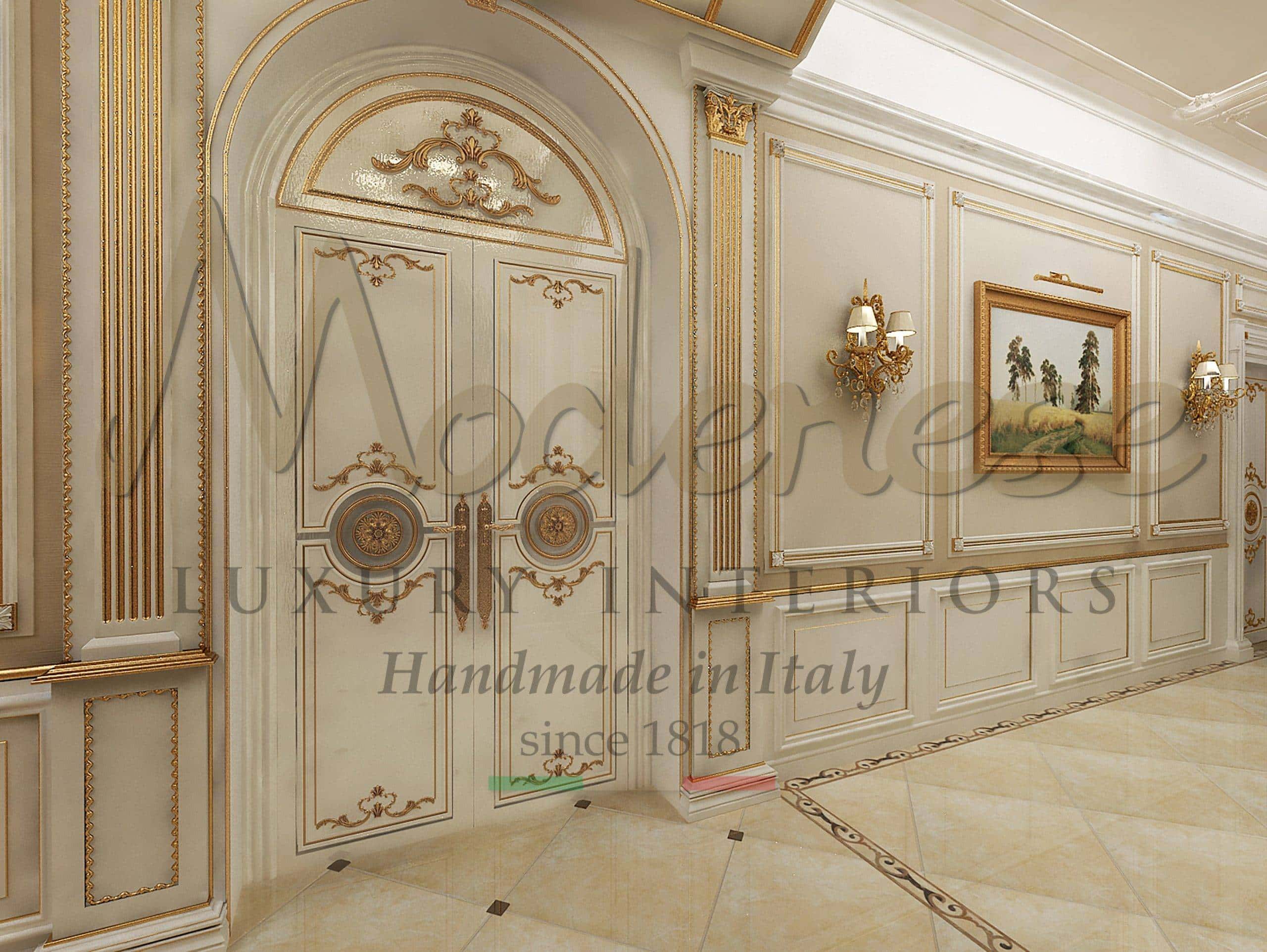 TRADITIONAL DOOR PRODUCTION
Traditional production by Modenese Luxury Interiors for your fit out luxury project including classic doors design and manufacturing. Handmade and custom-made doors production by our skilled artisans for your residential interior decoration project. High-end quality and best made in Italy design. Timeless baroque design with a touch of royal French style and traditional Italian quality.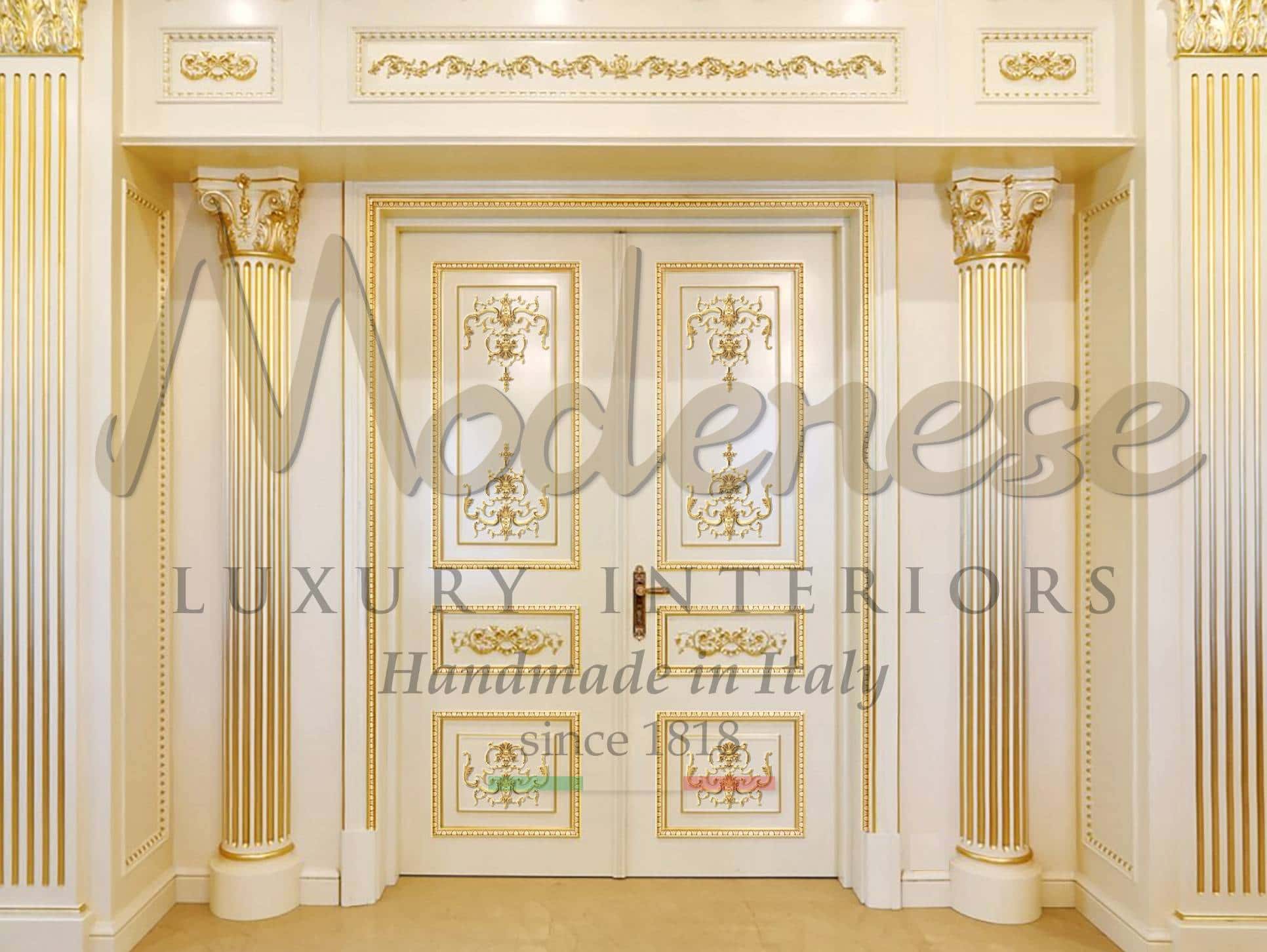 CUSTOM DOORS
An exclusive residential project needs the best in terms of both quality and design. Unique doors fully custom-made and designed by Modenese interior design team are well selected as the best options for your fit out project. Our handcrafted production will realize your ideas and requests thanks to our traditional experience and woodworking passion. Classic spaces will be enhanced by decorated victorian custom-made doors design.
Visit our online showroom