Exclusive royal bespoke walls decoration design projects suggested by Modenese Luxury Interiors will enhance all the ambiences. Traditional high-end made in Italy walls decoration solutions for your elegant villa and palace project. The best materials quality, exclusive design ideas and assistance will be the features of our interior design team. Our interior design team will always suggest the best options for your residential classic project to create a majestic elegant living space. Refined and high-end quality home furnishing walls decorations will be completely customized, enriched by the unique and timeless Italian style.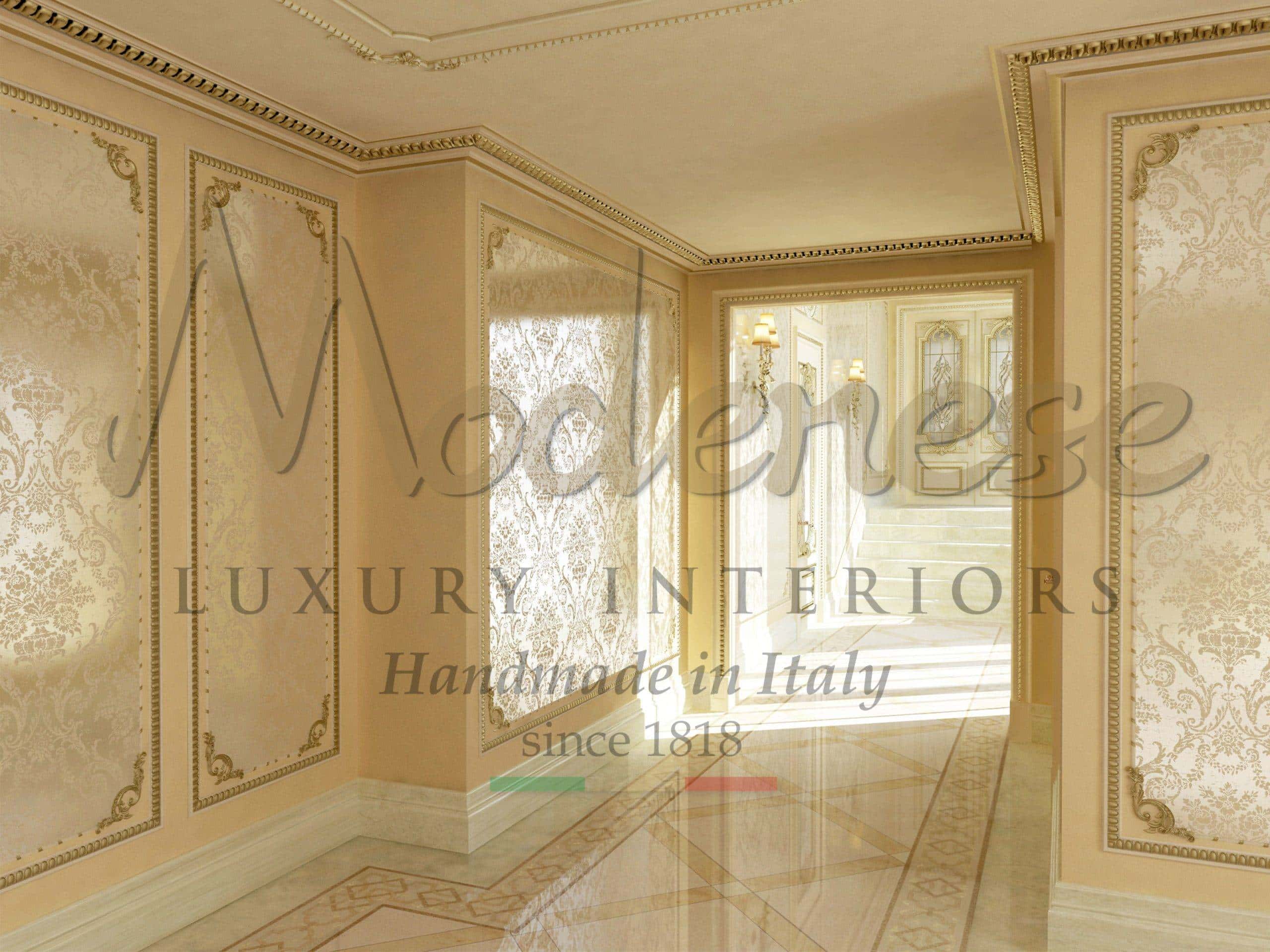 FABRIC WALLS DECORATION
Bespoke fabric walls decoration solutions provided by Modenese Luxury Interiors design studio will be the perfect ideas and the most suitable ones for all the royal villas and palaces interior design projects. Luxury and classic walls decoration with made in Italy precious fabrics inserts will embellish your ideal classic interior project.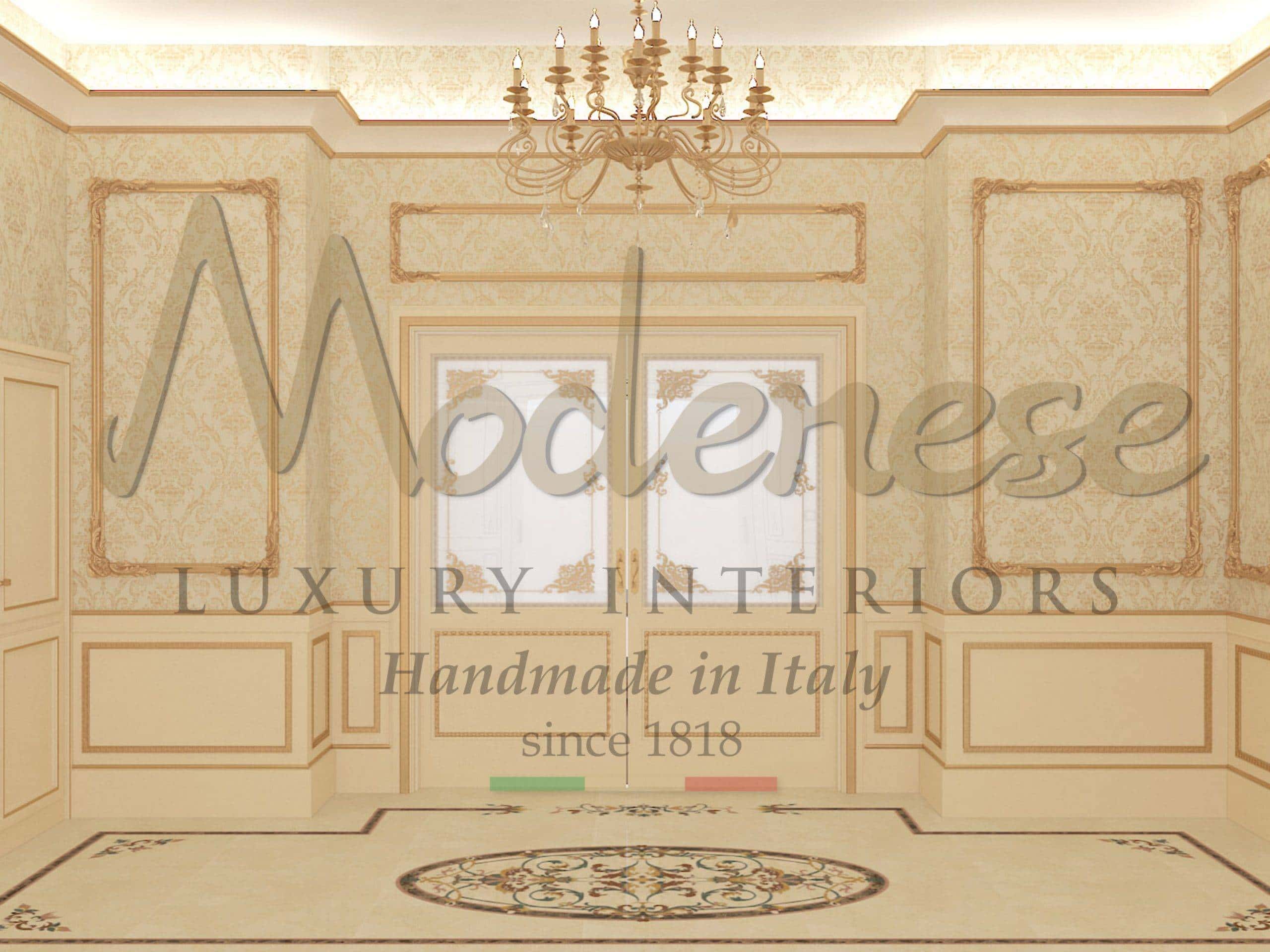 BOISERIE WALLS DECORATION
Made in Italy custom-made boiserie walls decoration will represent the perfect solutions for your ideal royal villa walls decoration. Interior design service for the most refined boiserie walls decoration ideas provided by Modenese Luxury Interiors design studio. Luxury and classic solid wood walls decoration will simply enrich your traditional classic baroque room ambience.
WOOD PANELING WALLS DECORATION
Decorate your luxury residential villa project with our majestic solid wood paneling walls decoration interior projects. Exclusively custom-made and drawn by Modenese Luxury Interiors design studio: personalize now your ideas of wood paneling walls decoration, 100% made in Italy and created by our skilled designers and artisans. Our interior design team will suggest to you the best solutions for your residential baroque project in a royal and elegant traditional space. Refined and high-end quality home decoration handcrafted in Italy.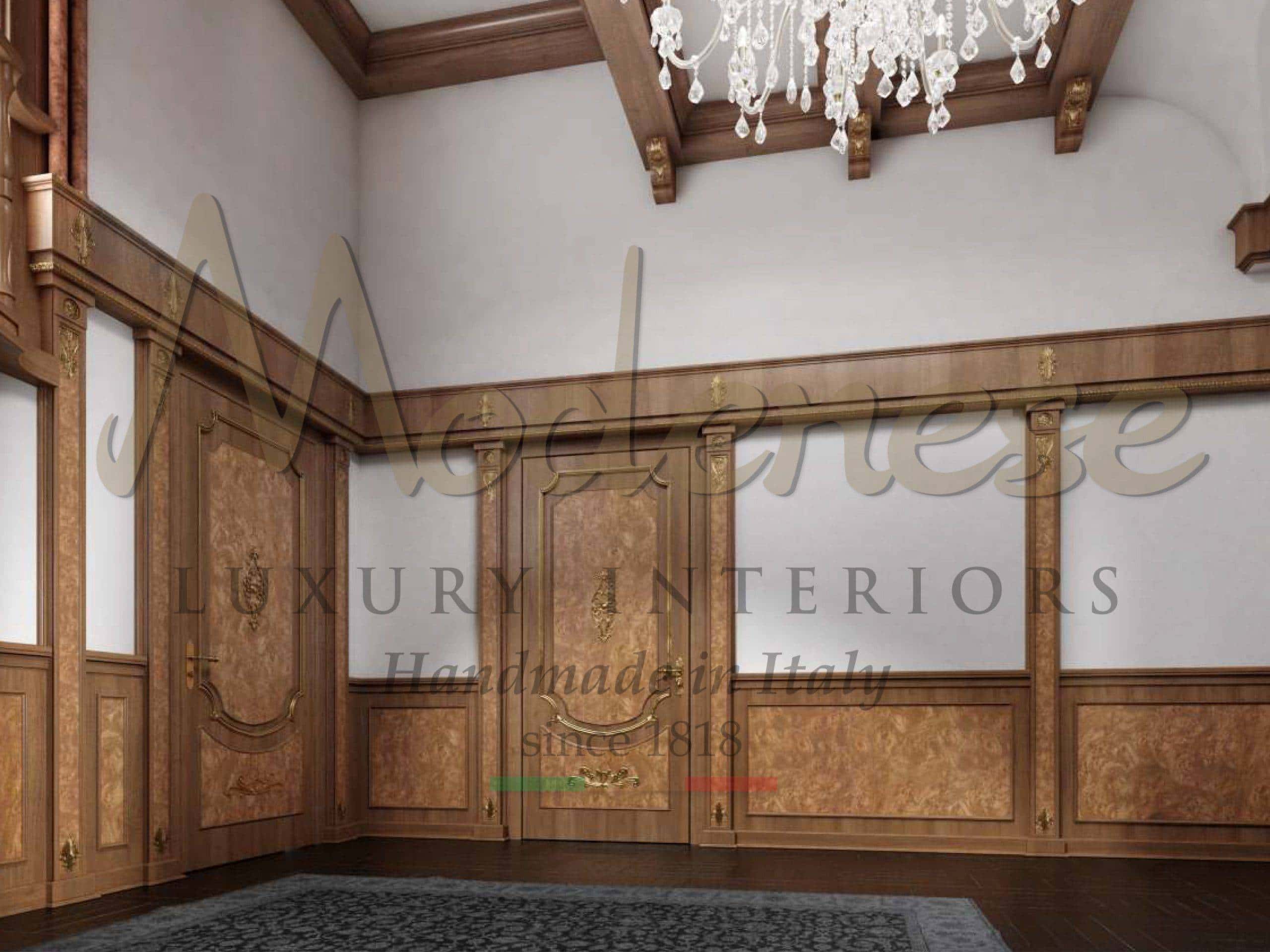 LAMBRIS WALLS DECORATION
Modenese Luxury Interiors design studio suggests artisanal handmade bespoke interior solutions for graceful and elegant lambris walls decoration. Traditional classic solid wood lambris will be the necessary refined home décor element to complete your royal villa interior design project. Our team of expert designers will help you to create the perfect atmosphere in every room of your elegant luxury mansion.
Visit our online showroom