Design your unique home theater space with Modenese Luxury Interiors. Customized and handcrafted home cinemas projects with luxury and elegant details. Exclusive and refined special styles for royal home cinemas projects. High-end Italian quality and baroque style timeless design.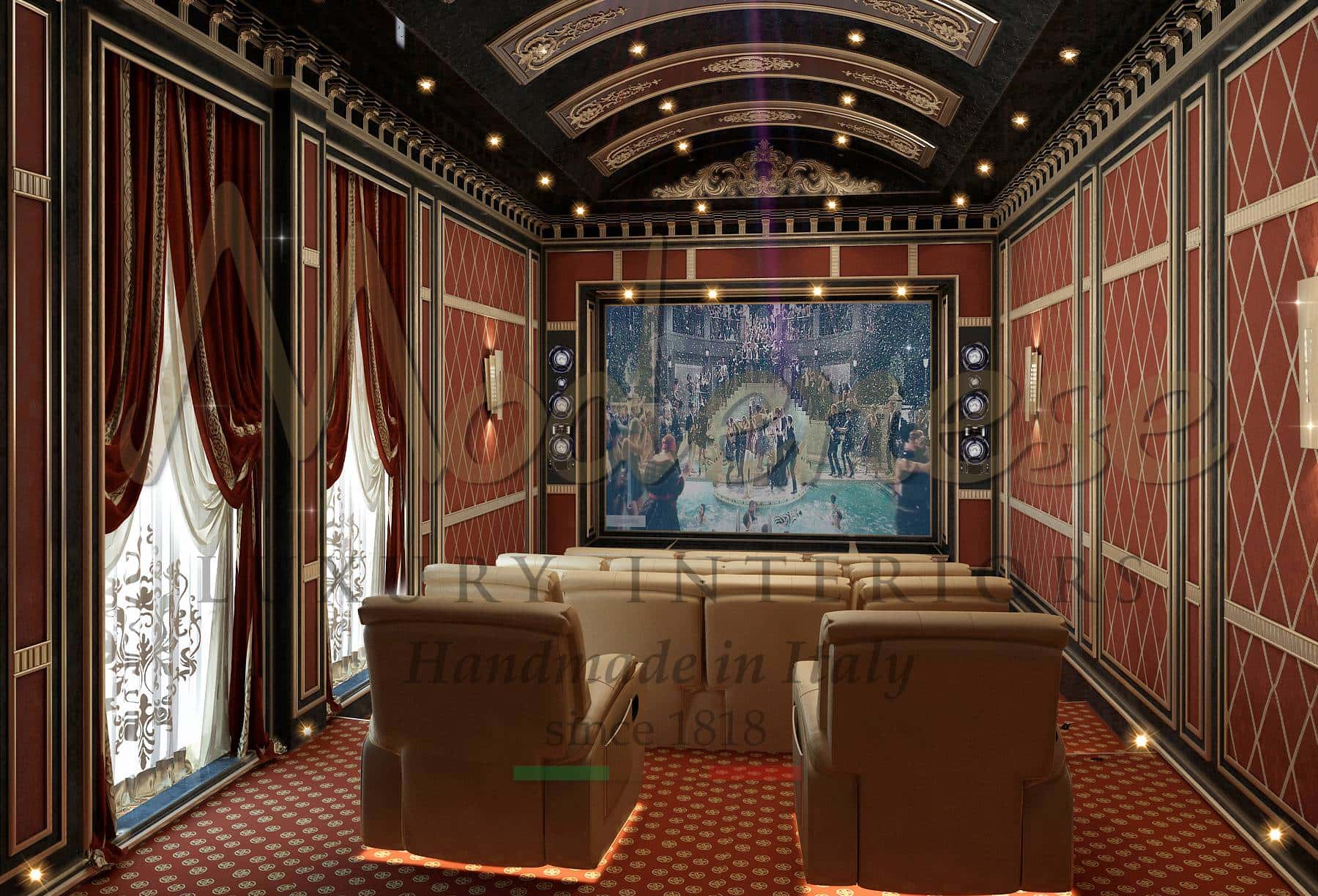 CUSTOM HOME THEATER DESIGN
Decorate your residential project with exclusive classic home theater design. Custom-made ideas for your exclusive home cinema project: from the layout study to its realization by our interior design team. Unique and elegant bespoke home cinema furniture with Italian quality and royal design. Select now your favorite made in Italy fabrics for ideal home cinema wall paneling decoration, including exclusive accessories and the perfect sound system for your comfort zone.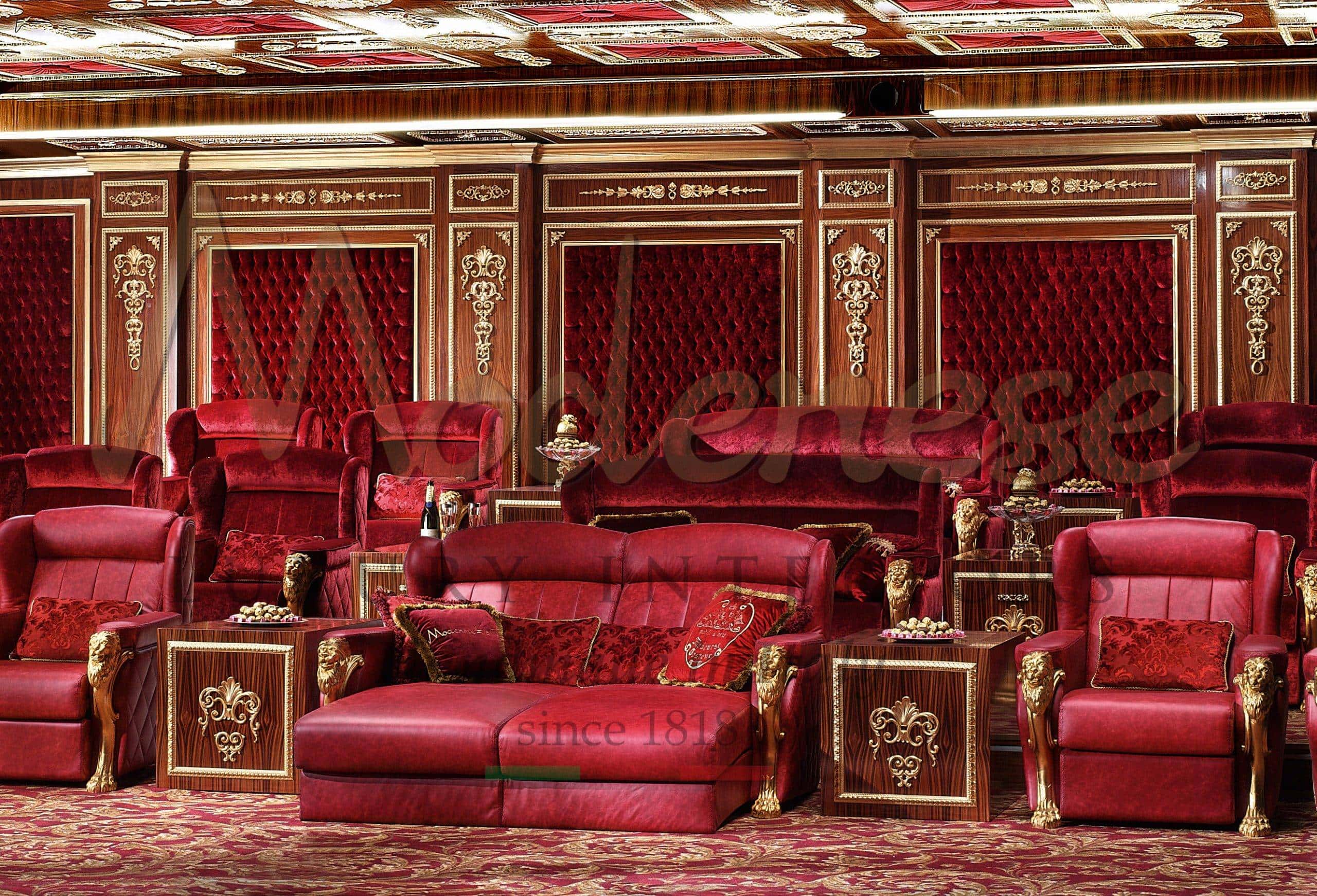 CUSTOM HOME THEATER PRODUCTION
Bespoke handmade production for your elegant home cinema project. Decorate your luxury home theater with special and high-end quality products. Exclusive design and handcrafted production made in Italy by our artisans with precious materials, solid wood and golden details. We use top quality materials and built-in soundproofing panels when creating your Italian style home cinema. Italian fabrics selected by our interior design experts respecting all your ideals and preferences. Timeless decoration and products with traditional classic design for an exclusive home theater production.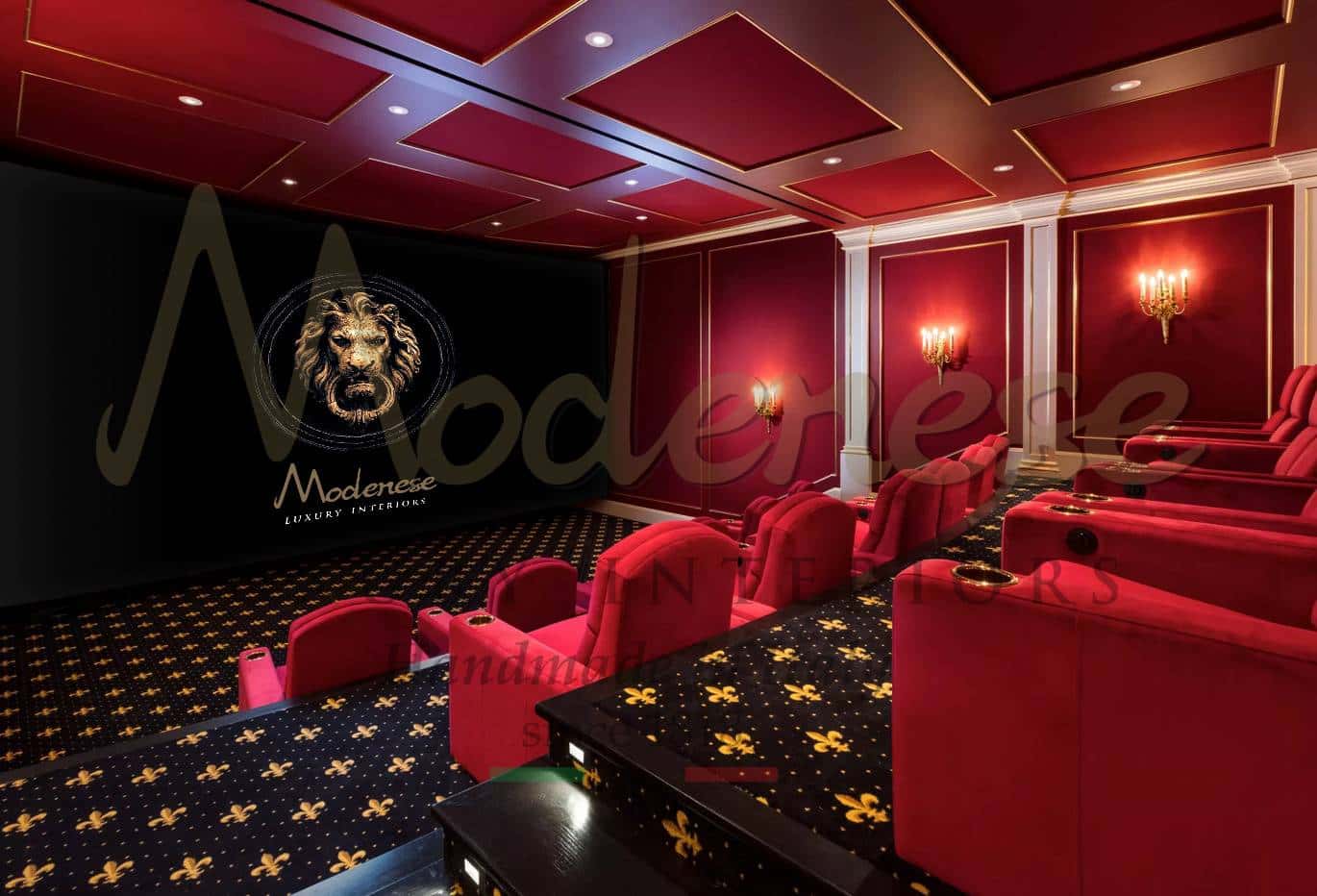 CLASSIC HOME THEATER
Traditional classic design for a special luxury home cinema. Baroque opulent design enriched by ornamental details and premium materials will create your elegant home cinema. Accurate selection by interior design service of Modenese Luxury Interiors for your unique residential project relax area. Decorate your home theater with timeless royal design and high-end quality products: made in Italy precious fabric designs, gold details, best quality materials and special baroque home décor ideas.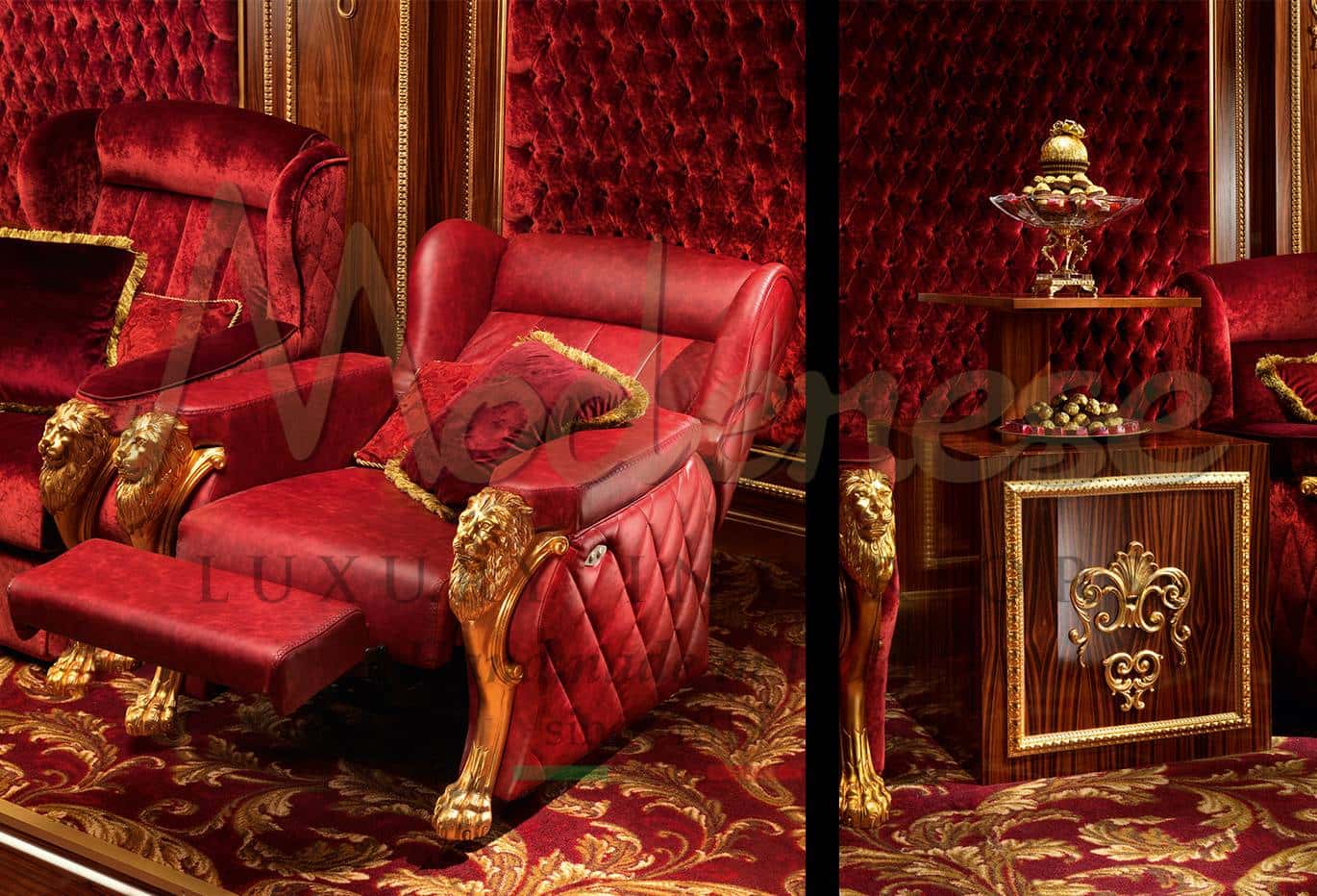 HOME CINEMA ACCESSORIES AND DETAILS
Luxury home cinema accessories and elegant details for your classic home theater interior project by Modenese Luxury Interiors. Customize your home cinema design with your favorite ideas. Reclining armchairs with mechanisms, comfortable sofas and chaise lounges for a perfect relaxing area with ergonomically designed cushions for the maximum comfort. The design of Modenese handmade interiors could be enriched using ornamental materials. They can be further customized to accommodate cup holders, USB port or a rising fridge bar unit.
Visit our online showroom