HISTORY OF CLASSIC FURNITURE
Since 1818, Modenese Luxury Interiors offers the best Italian quality for luxury furniture. We follow our traditions and heritage, with art and experience. We produce handmade and custom-made classic furniture in baroque, imperial, and rococò style.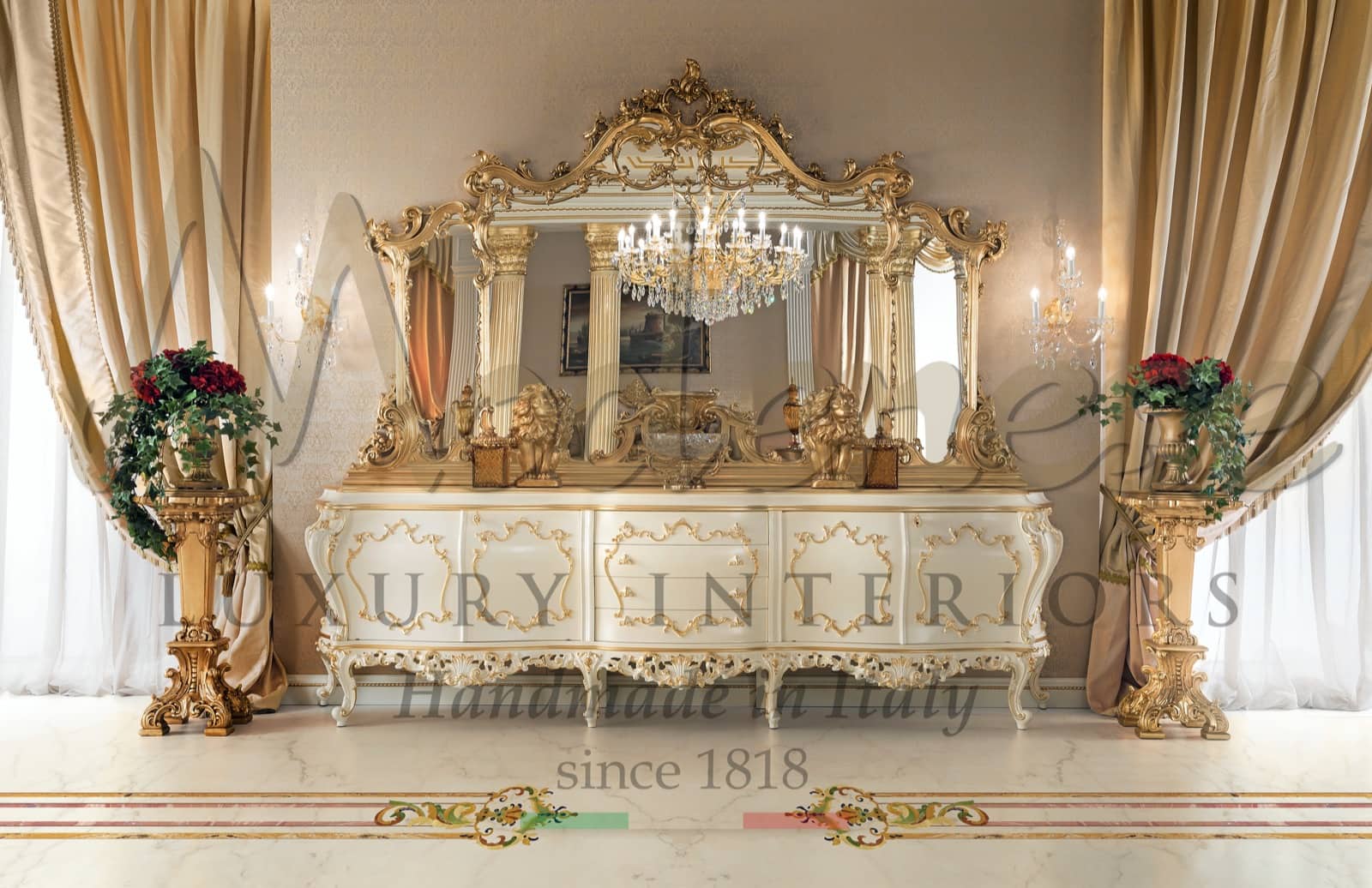 THE BAROQUE STYLE
The Baroque style dates back to the years between 1600 and 1720. The furniture is majestic, to be placed in palaces with large halls, and living rooms, characterized by a decorative exuberance based on carvings and gilding of considerable scenographic splendor; it is mainly wall furniture.
LOUIS XIV AND LOUIS XV STYLE
In France, the Baroque spread with the Louis XIV and Louis XV style, with furniture realized handmade by artisans. The furniture is characterized by a certain dominance of curved lines, S or C, with exuberant shapes and overflowing decorative richness.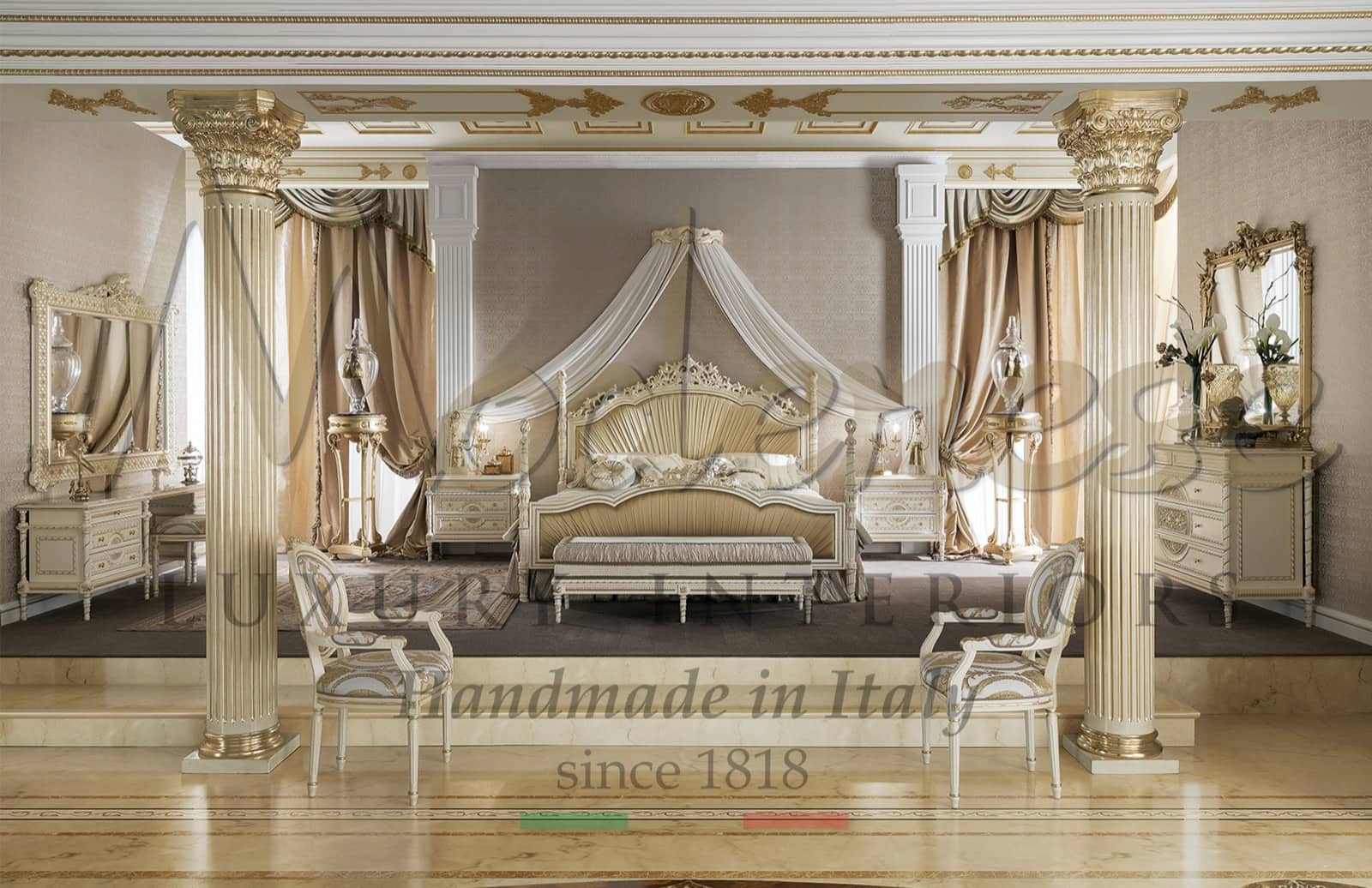 ELEGANCE AND SYMMETRY
The Louis XVI style's furniture (1770-1792) expresses a strong dominance of straight lines in the structural concepts, while the curved ones become circular, oval or elliptical. Characterized by exquisite sophistication and measured elegance, this style is true to the principles of symmetry.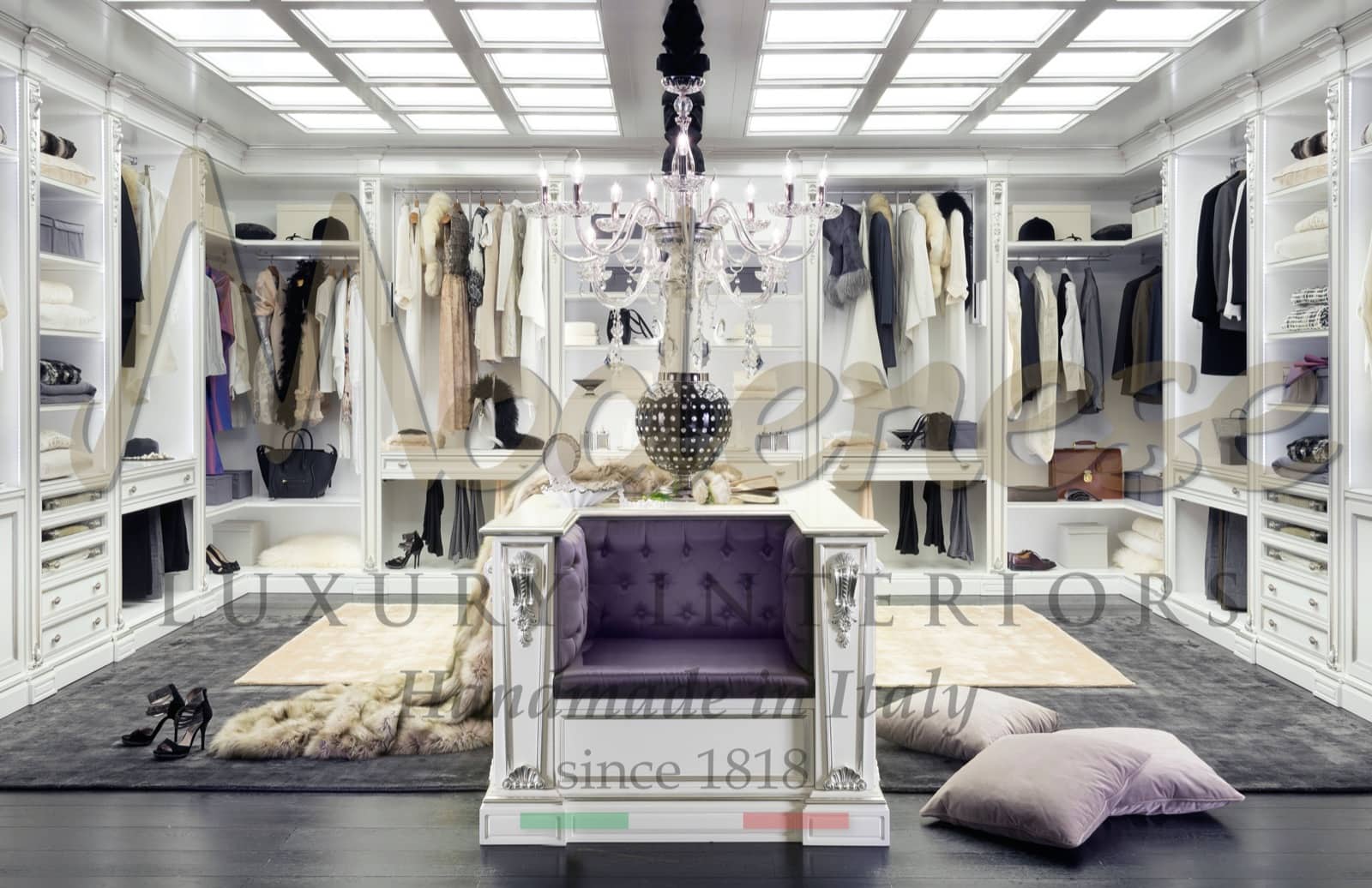 NEO CLASSICAL DESIGN
Moving from the Rococò style to the neoclassic with Louis XV we see the emergence of new shapes where the straight line dominates, cylindrical or quadrangular legs, tapered and fluted. An emphasis on comfort means that seat backs are often gently angled.
Visit our online showroom