Classic fixed furniture design service by Modenese Luxury Interiors is characterized by custom-made kitchens, walk in closets projects with full accessories, classic boiserie wooden panels and exclusive bespoke doors. Our fixed furniture are ideals as the best solutions suitable for the most luxurious fit out projects. We enrich your projects with elegant and premium quality fixed furniture, 100% made in Italy, for all the most majestic projects.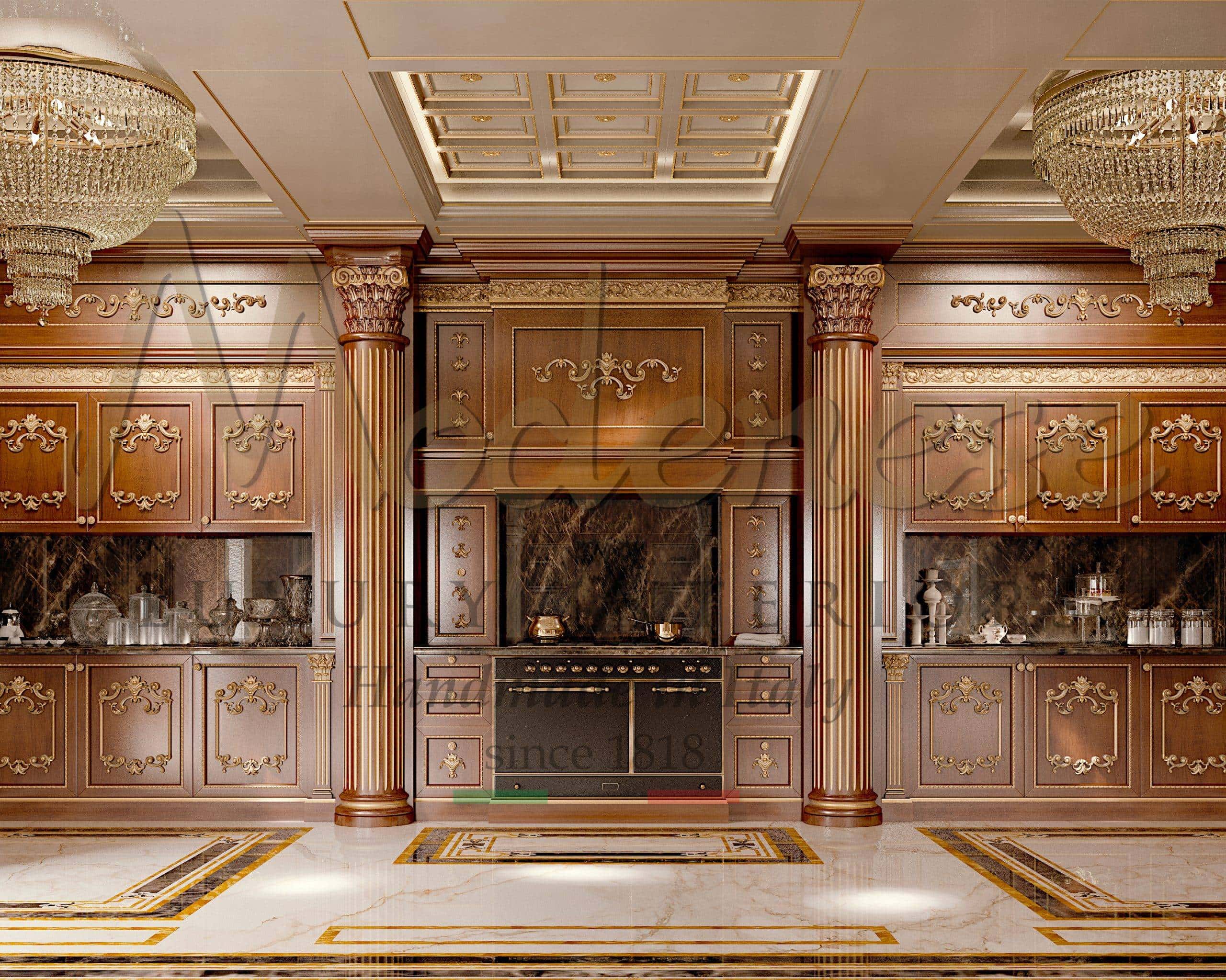 CUSTOM KITCHEN PROJECTS
Classic and exclusive solid wood kitchen projects designed by our expert architects and handcrafted in Italy by our skilled master artisans. Personalize and create your own luxury kitchen project in a unique design for your residential elegant home décor. Opulent French style or refined baroque ideas and designs will be well selected by Modenese designers for your villa project. High-end quality materials and traditional Italian manufacturing for a timeless kitchen project.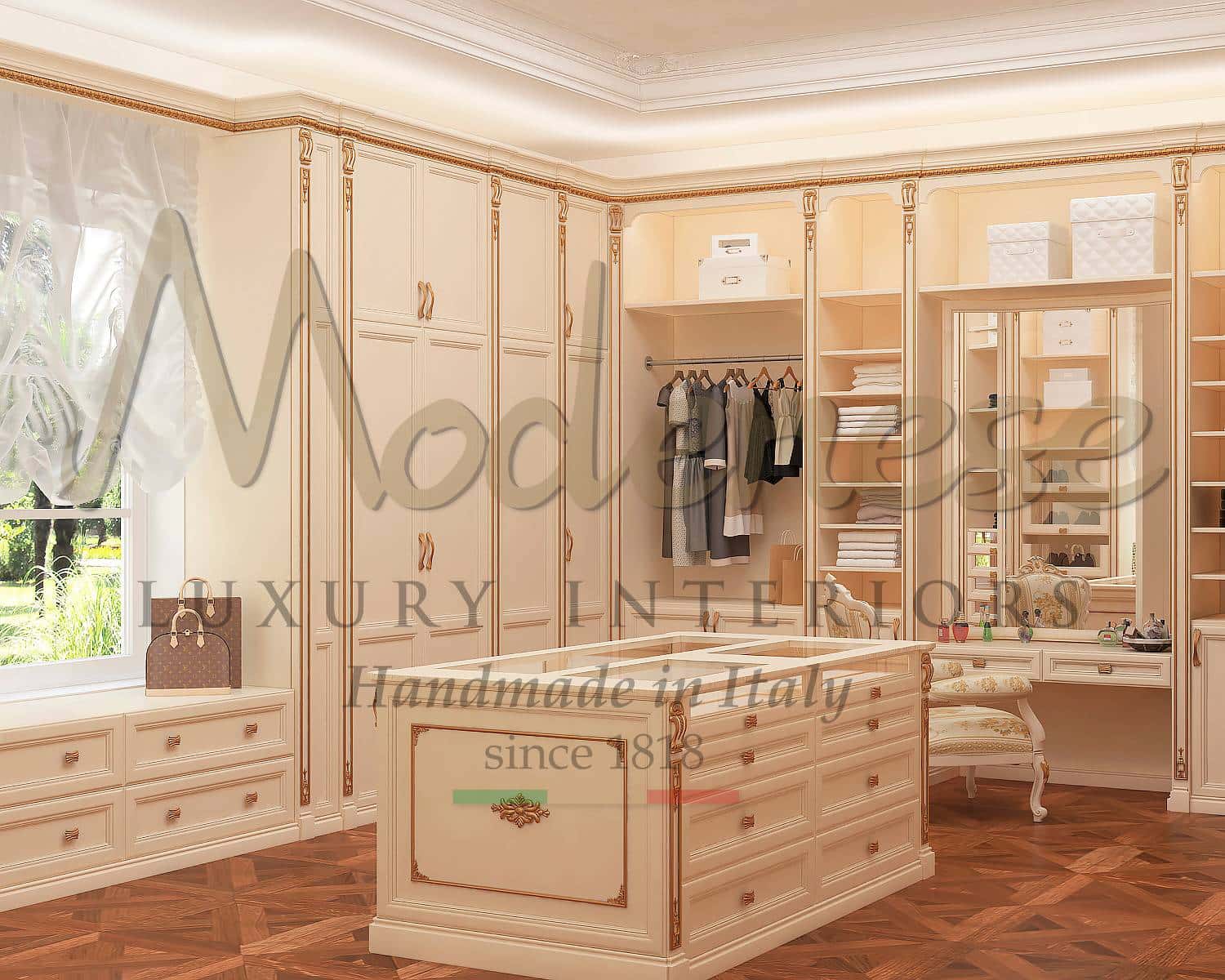 WALK IN CLOSET PROJECTS
Royal custom-made walk in closet characterized by exclusive Italian design and quality. Our interior design team will create your bespoke dressing with luxurious ornamental inserts like gold and brass details. Decorate your personal corner with the best classic design of Italian traditional craftsmanship. Timeless products designed following our clients' ideas.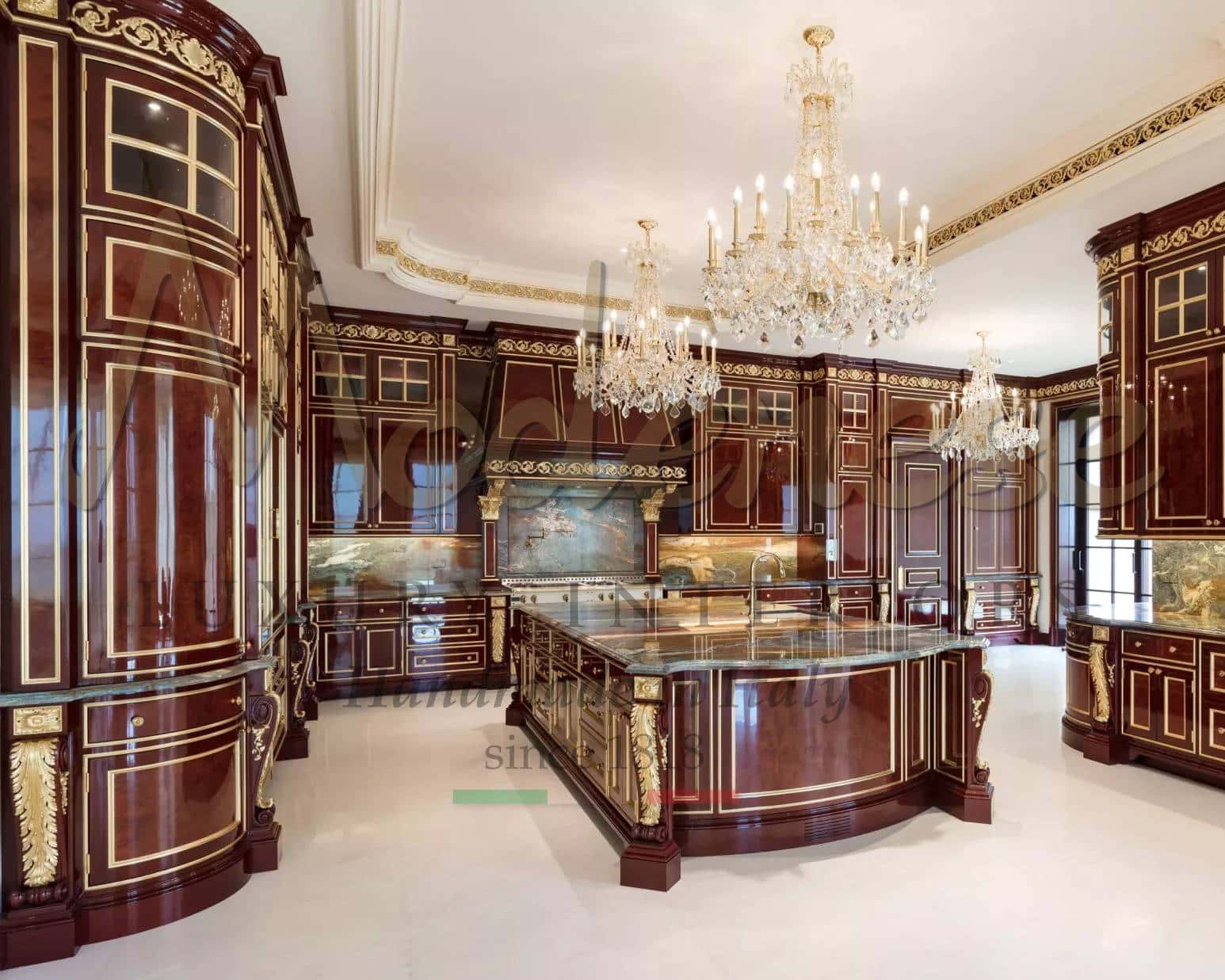 BOISERIE PANELS
Handcrafted boiserie panels designed in Italy by our expert artisans. Top quality and elegant style for your fit out classic project. Royal design for residential interior design decoration by Modenese Luxury Interiors expert team of architects. We design French boiserie panels with gold details and handmade carved solid wood decorations.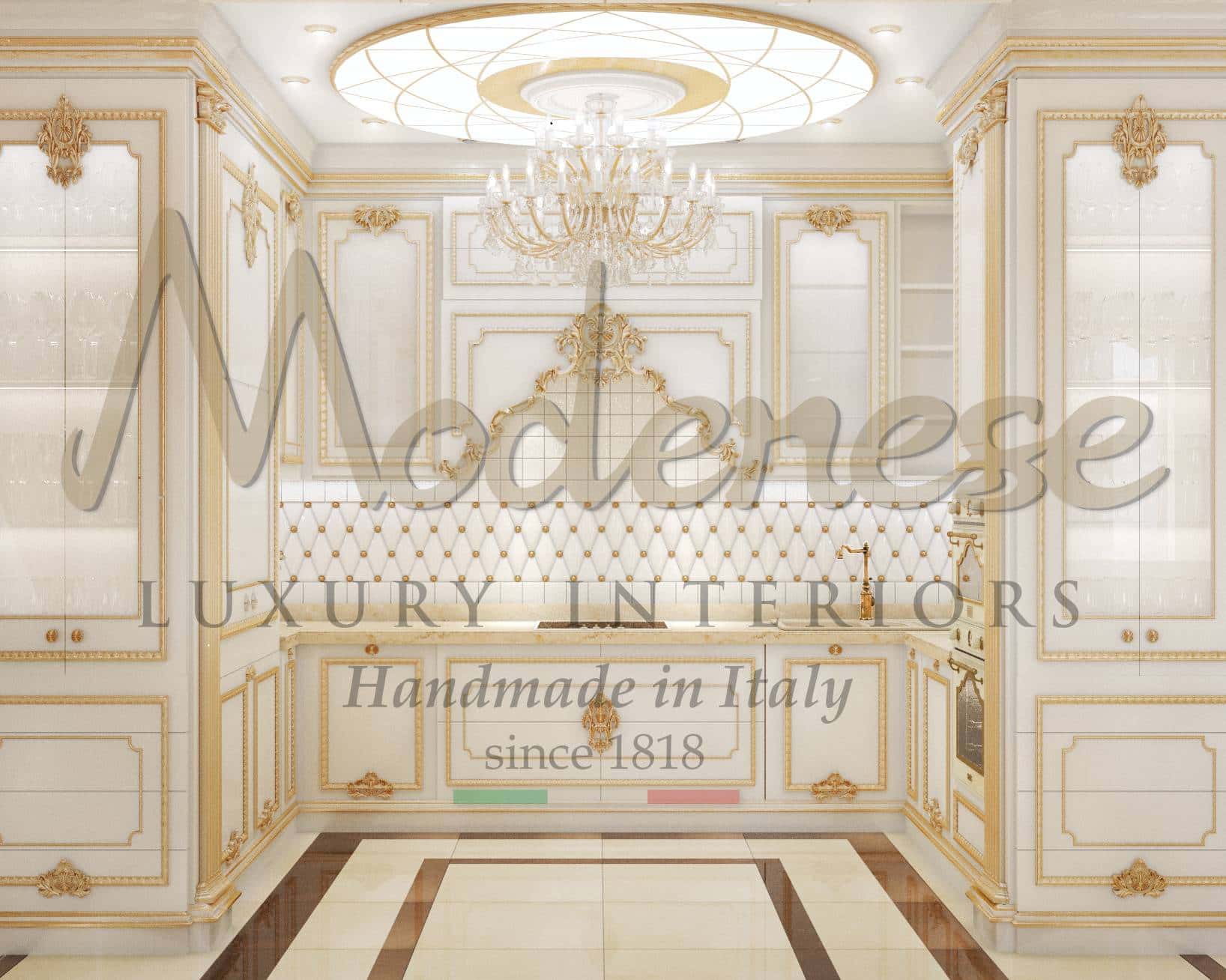 DOORS PRODUCTION
Handmade doors production with elegant design by Modenese Luxury Interiors. Elegant and classic Italian style door produced with the best quality materials and in solid wood. Enriched with gold details and bespoke exclusive design for your traditional residential luxury project: villas, palaces, governmental and corporate offices with the best interior design consultant for the fit out design and fixed furniture project.
Visit our online showroom