Decorate your interior design project with high quality curtains designed by Modenese Luxury Interiors. Project work and realization of classic high-end curtains with precious made in Italy fabrics. Exclusive ideas and style for your residential projects to create your perfect royal home decoration.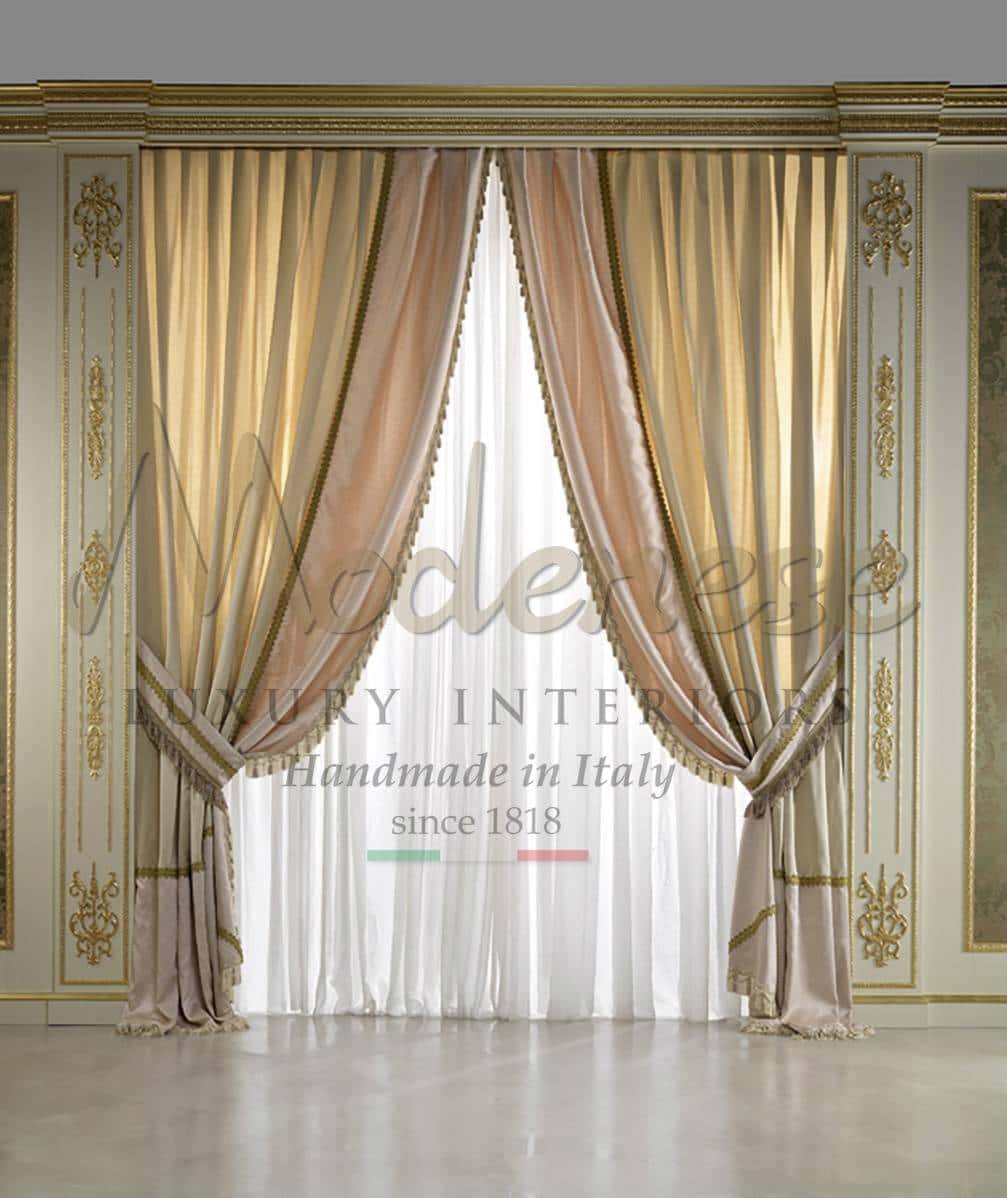 ITALIAN QUALITY CURTAINS
Italian best quality fabrics selection by Modenese interior design service. Luxury decoration for your residential project with classic curtains: accurate selection of made in Italy precious fabrics. Customize your villa interior design project with your preferred style and fabrics options for a special home decoration. Unique and elegant luxury handmade curtains in baroque style.
CURTAINS CLASSIC DESIGN
Luxury curtains in classic design with exclusive made in Italy fabrics, customized styles and suggestions carefully selected by our expert interior design team and hancrafted by our skilled tailors. Special curtains design in a unique and refined style for a royal luxury home décor. Amazing classic curtains to create luxurious and exclusive spaces.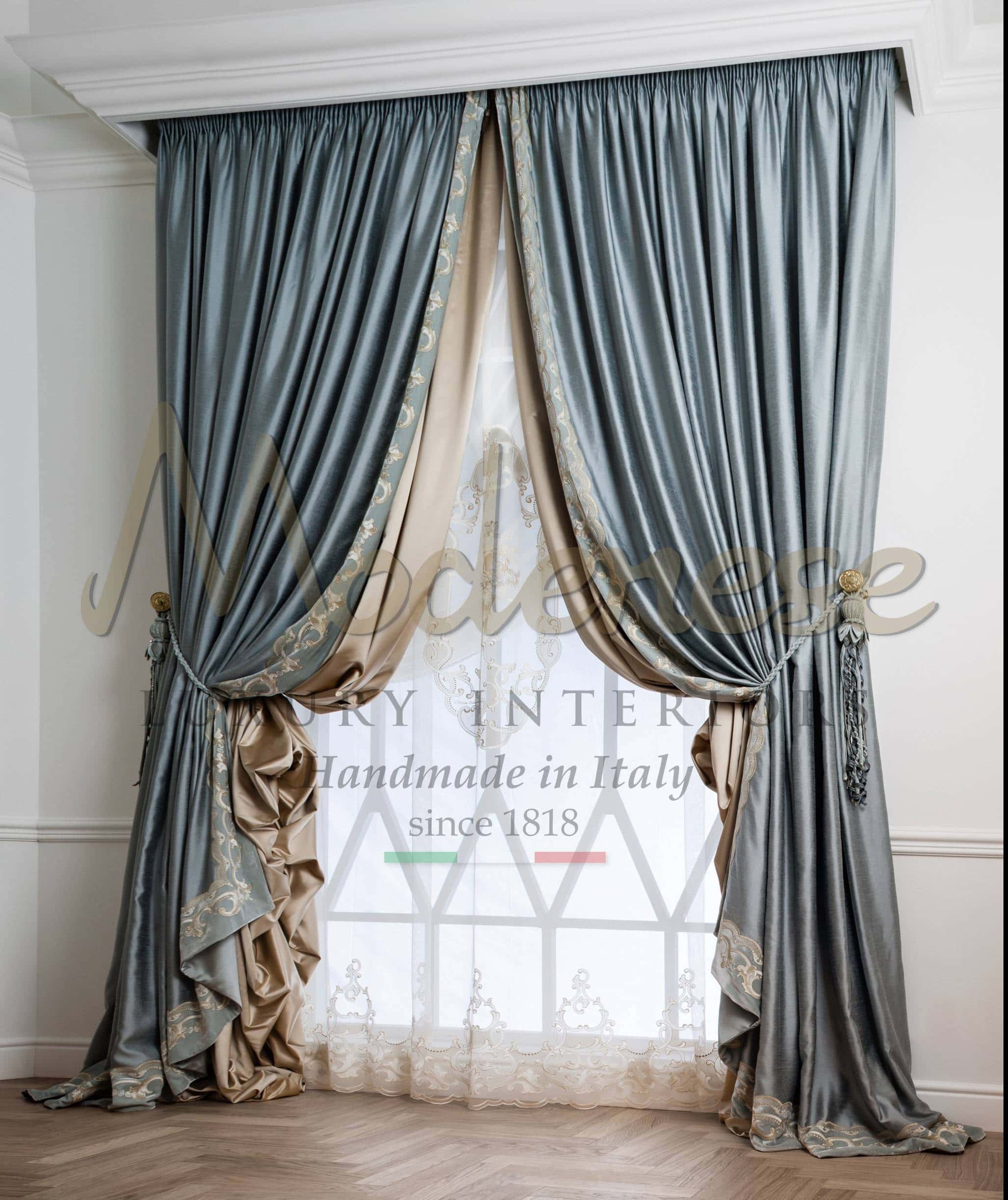 CURTAINS CUSTOM PROJECT
Custom-made curtains ideas with elegant Italian fabrics accurately selected by our design team for your interior decoration project. Handmade curtains by Modenese Luxury Interiors for royal and unique spaces, for an elegant and amazing residential interior home decoration.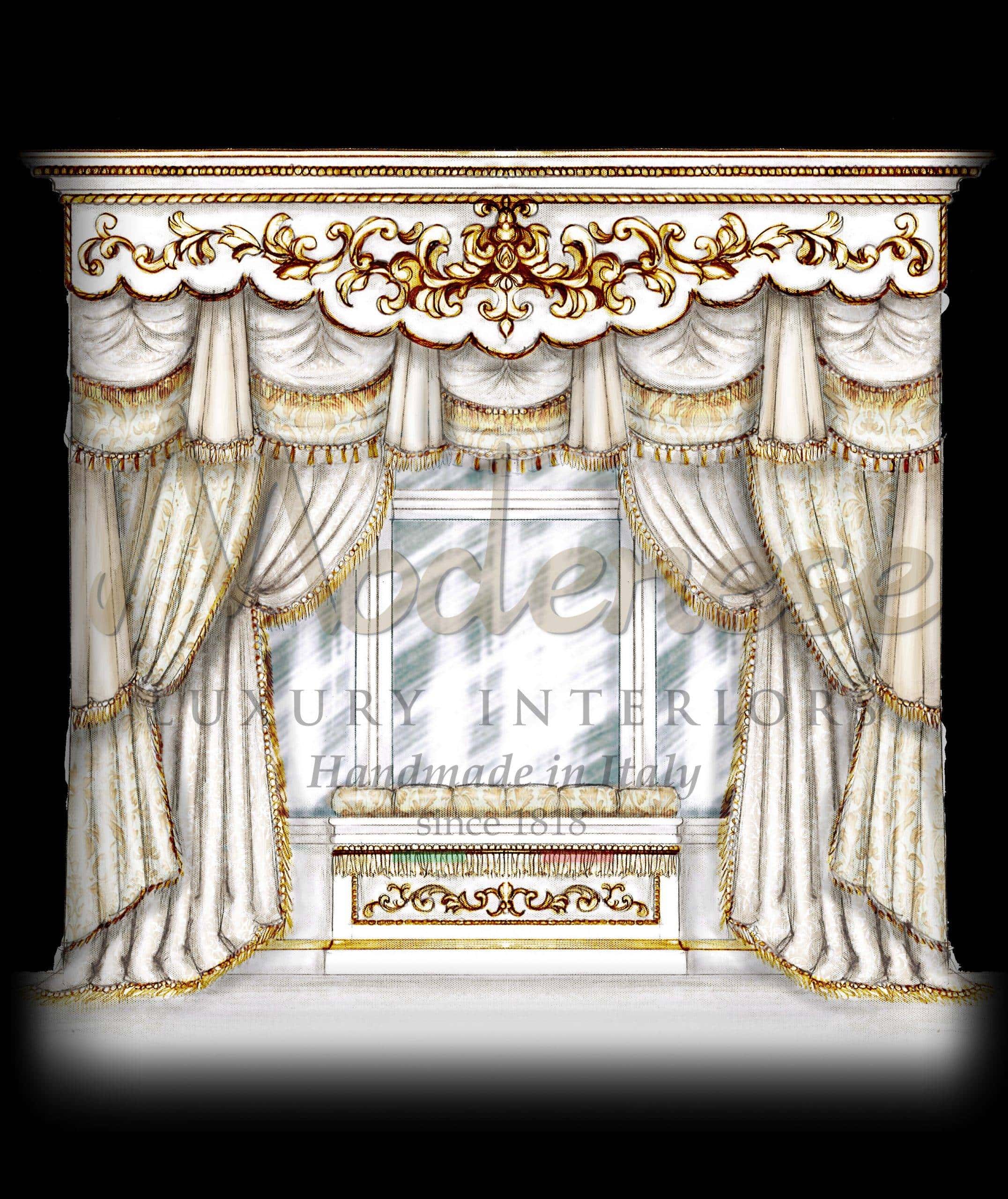 CURTAINS PRODUCTION
Our team will assist you from the sketch drawing to the realization of your favorite curtains design and project. Italian quality with the most precious fabrics and traditional production by our artisans for timeless and traditional classic home accessories. Luxury details and handmade curtains proposed by our interior design service. Unique and elegant products for your royal residential project. Choose your design, your unique style with classy and majestic touch.
Visit our online showroom