Complete your interior design project with Modenese Luxury Interiors exclusive ornamental carpets selection for the most luxurious home decoration projects. Classic and bespoke carpets to decorate your elegant and baroque royal palace and villa. Interior service to design all the details of your residential project with the traditional classic touch of refined made in Italy handmade rugs.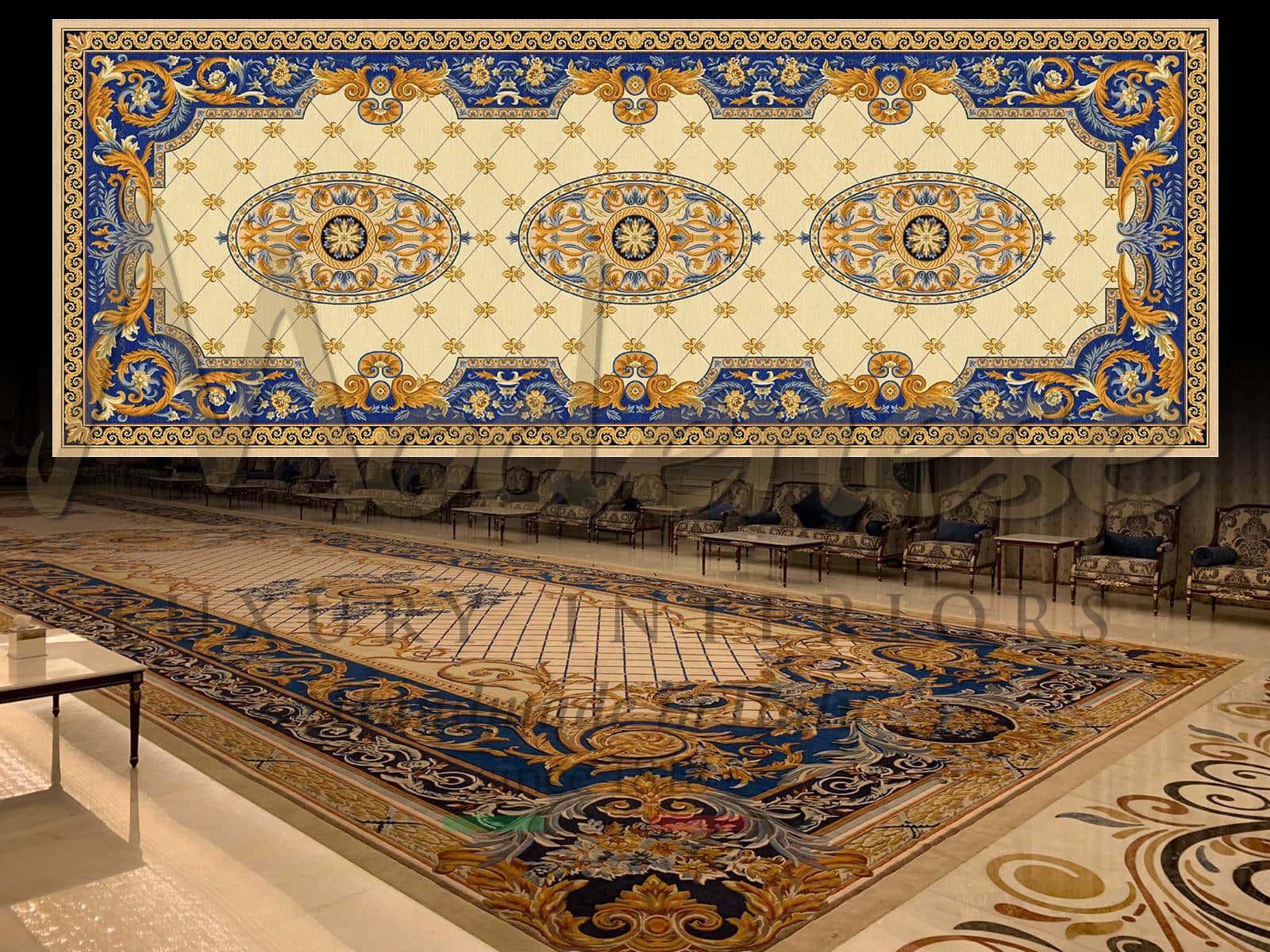 CARPETS INTERIOR DESIGN
Decorate your home decoration project with exclusive and elegant handmade carpets accurately selected by Modenese Luxury Interiors expert designers. Refined classic touch in all the interior details: try the luxury lifestlye with our beautiful handcrafted rugs' design. Custom-made exclusive carpets in terms of size, fabrics, colors and materials to match them perfectly with your requested ideals. Choose our carpet design to live the real luxury experience.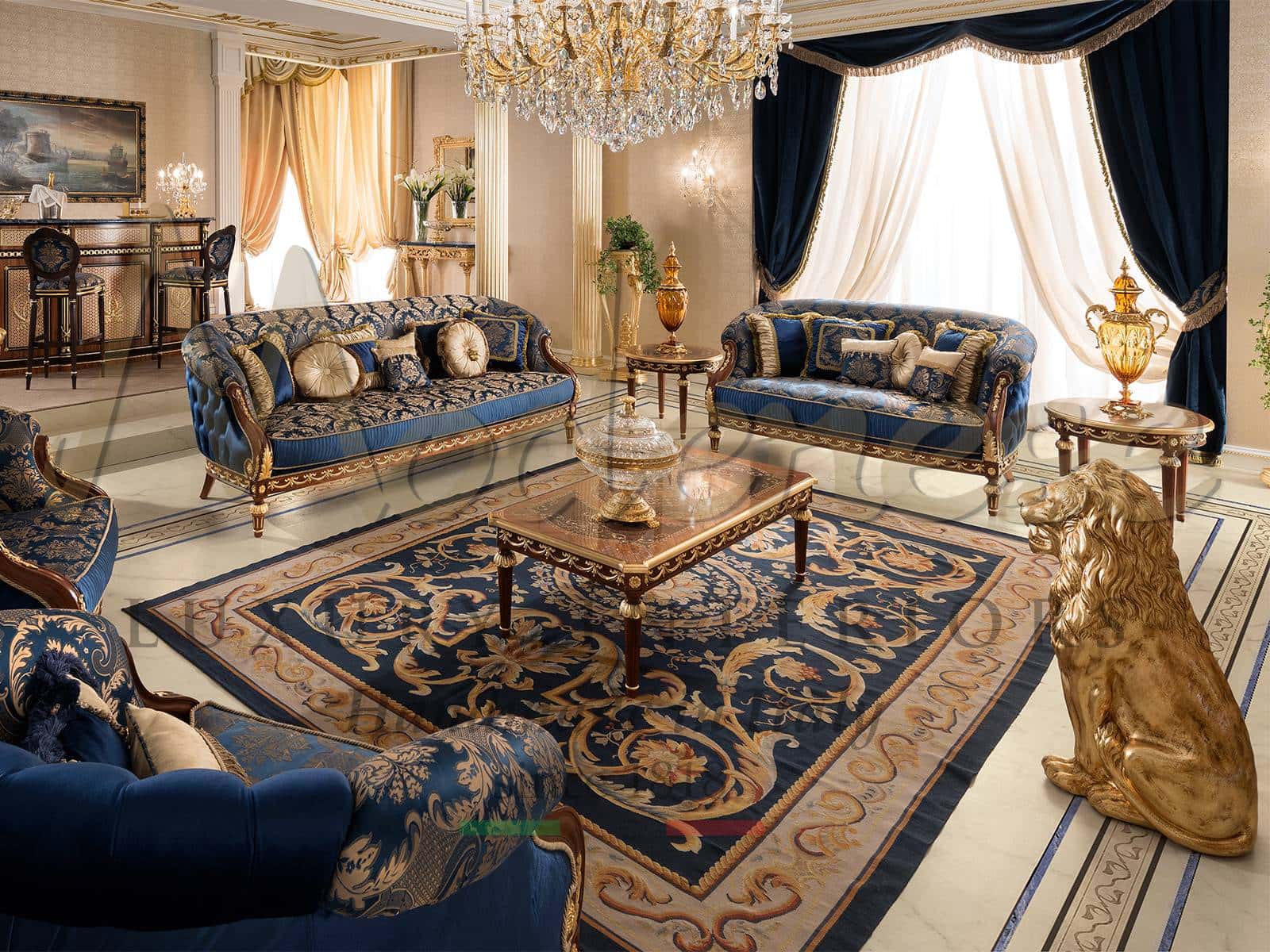 CLASSIC CARPETS
Classic traditional made in Italy design handmade carpets will be just perfect for your royal project. Choose Modenese Luxury Interiors for your ideal home decoration with unique and timeless design suggestions. Italian and French style customized classic carpets for your residential project. Baroque drawings and refined details for graceful living room carpets, elegant Majlis areas and refined master bedrooms. Select now your perfect classic rug to complete the ornamental details of your royal home décor.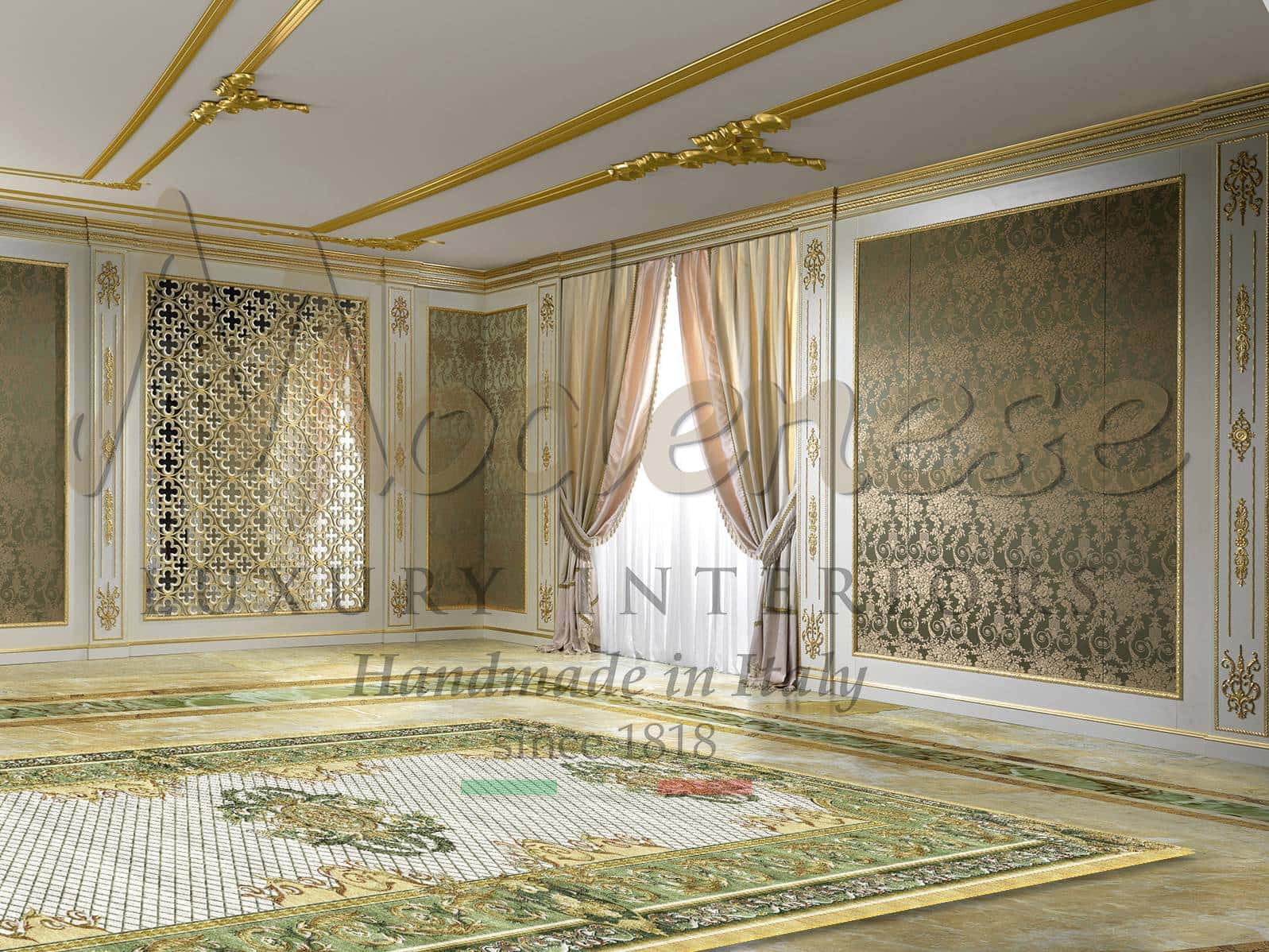 CUSTOM CARPETS INTERIOR DESIGN PROJECT
Our interior design service will help you to select the best options for your exclusive projects with traditional Italian design. Each project is different and our aim is to understand and follow step by step each specific client's request for the best luxury results. Classic carpets and refined rugs will complete your interior design project with unique baroque details and precious materials.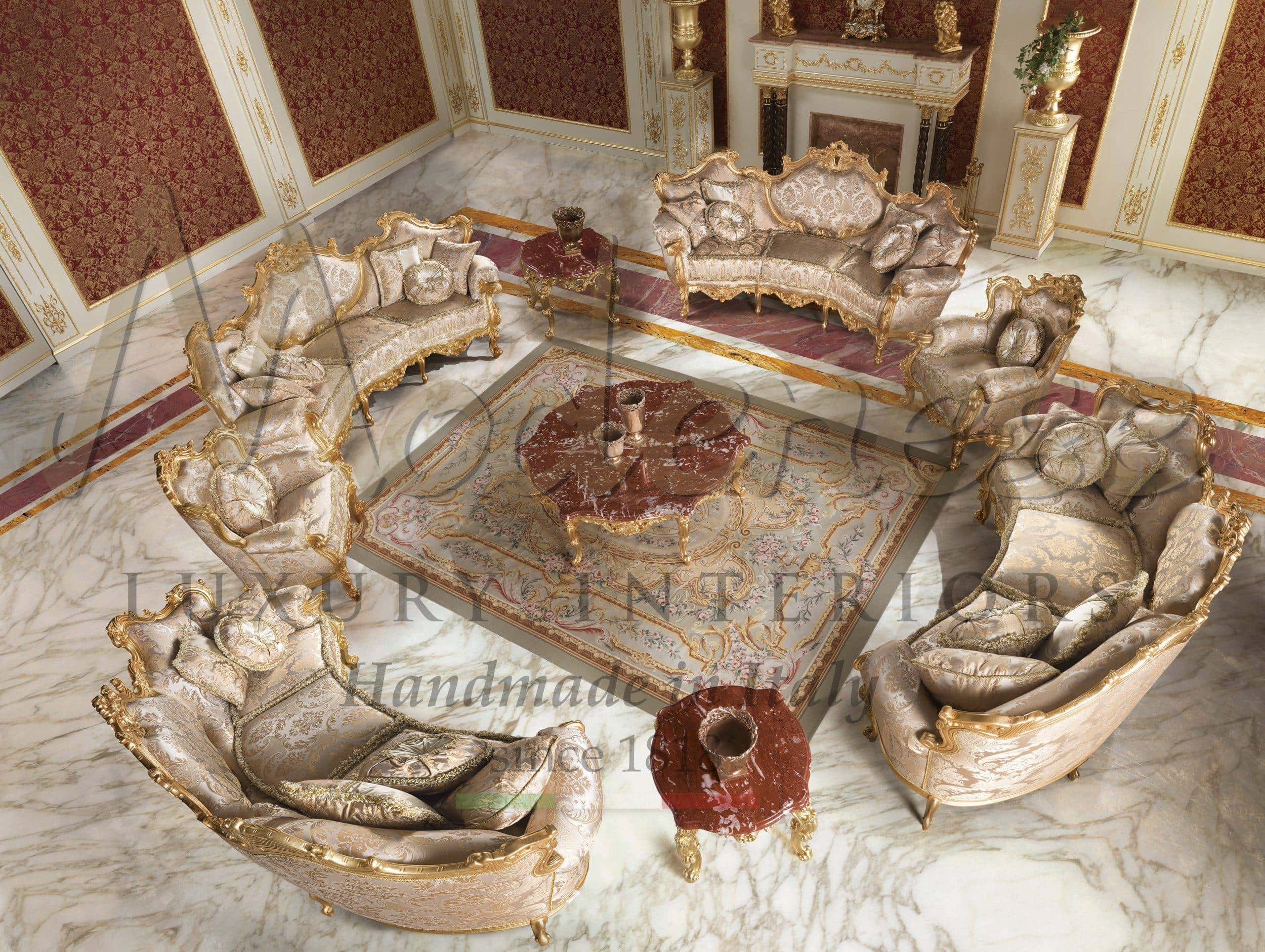 LUXURY CARPETS
Complete your refined classic project with Modenese unique and luxurious carpets. Best selection by our expert designers and architects to decorate your home decoration project with French royal taste. Italian quality products handmade by skilled artisans: the result is traditional and timeless luxury accessories.
Visit our online showroom