Decorate your luxury residential project with bespoke floors designs by Modenese Luxury Interiors. Personalize your project drawings and materials for water-jet marble floors or handcrafted wooden floor parquets, designed and produced 100% in Italy. Our interior design team will suggest the best options for your residential classic project characterized by royal and elegant spaces. Refined and high-end quality home decoration fit out project, completely customized with timeless Italian style.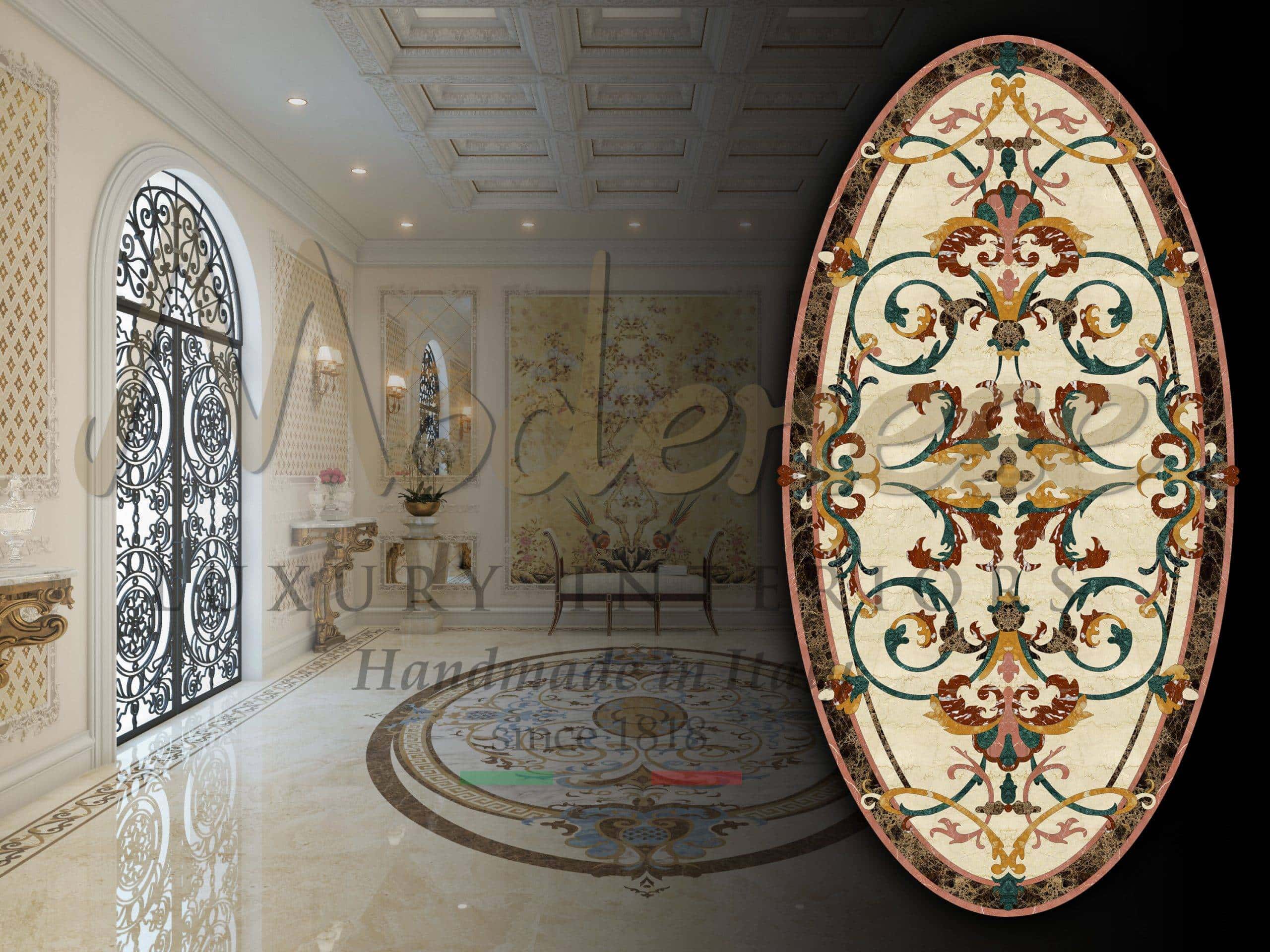 MARBLE FLOORS WATER-JET
Water-jet marble floor design ideas made in Italy with the best quality. Precious and elegant marble floors for your interior design villa project: at Modenese you will find the most elegant and refined residential decorations. Totally customized drawings and sketches by our interior design team to make you select among classic ideas and styles for your exclusive home decoration project. Special baroque and royal French style details for your royal furnishing project.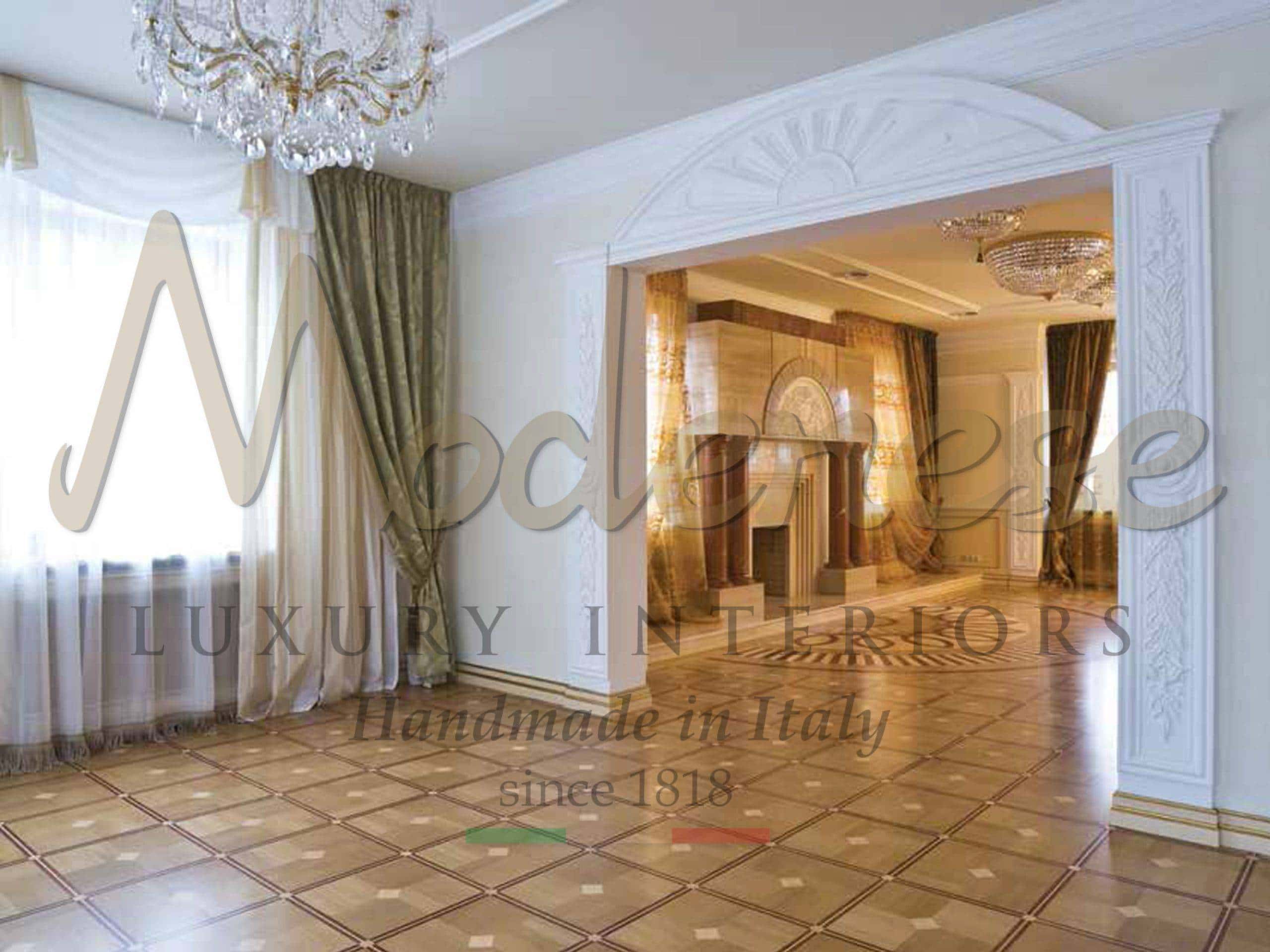 WOOD PARQUET
Handmade wood parquets produced by our skilled artisans with exclusive luxury materials. Custom-made unique products from the drawing to the realization. Modenese interior design service will give you a selection of our best parquet designs suitable for your luxury and classic villa decoration in order to create a royal and elegant atmosphere with the opulent Italian taste and quality.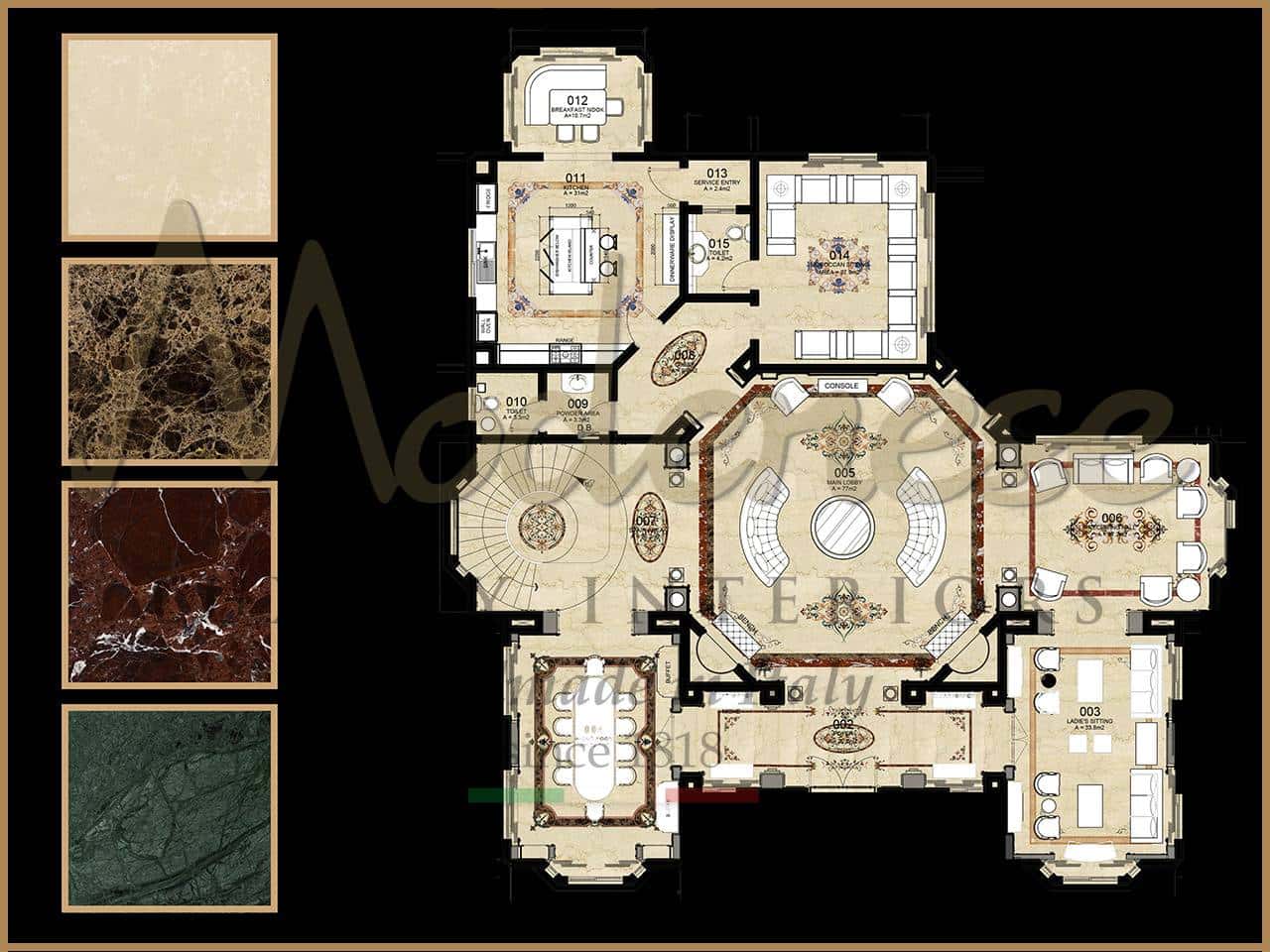 MARBLE FLOORS INLAID
Elgant inlay designs on our marble floors produced in Italy with traditional and timeless style. Top quality and service by Modenese interior design team with bespoke drawings composed by precious materials such as natural stones, granite, travertine, onyx and mother of pearl. Inlaid marble floor designed by our team will give origin to unique decorations and exclusive bespoke floor projects.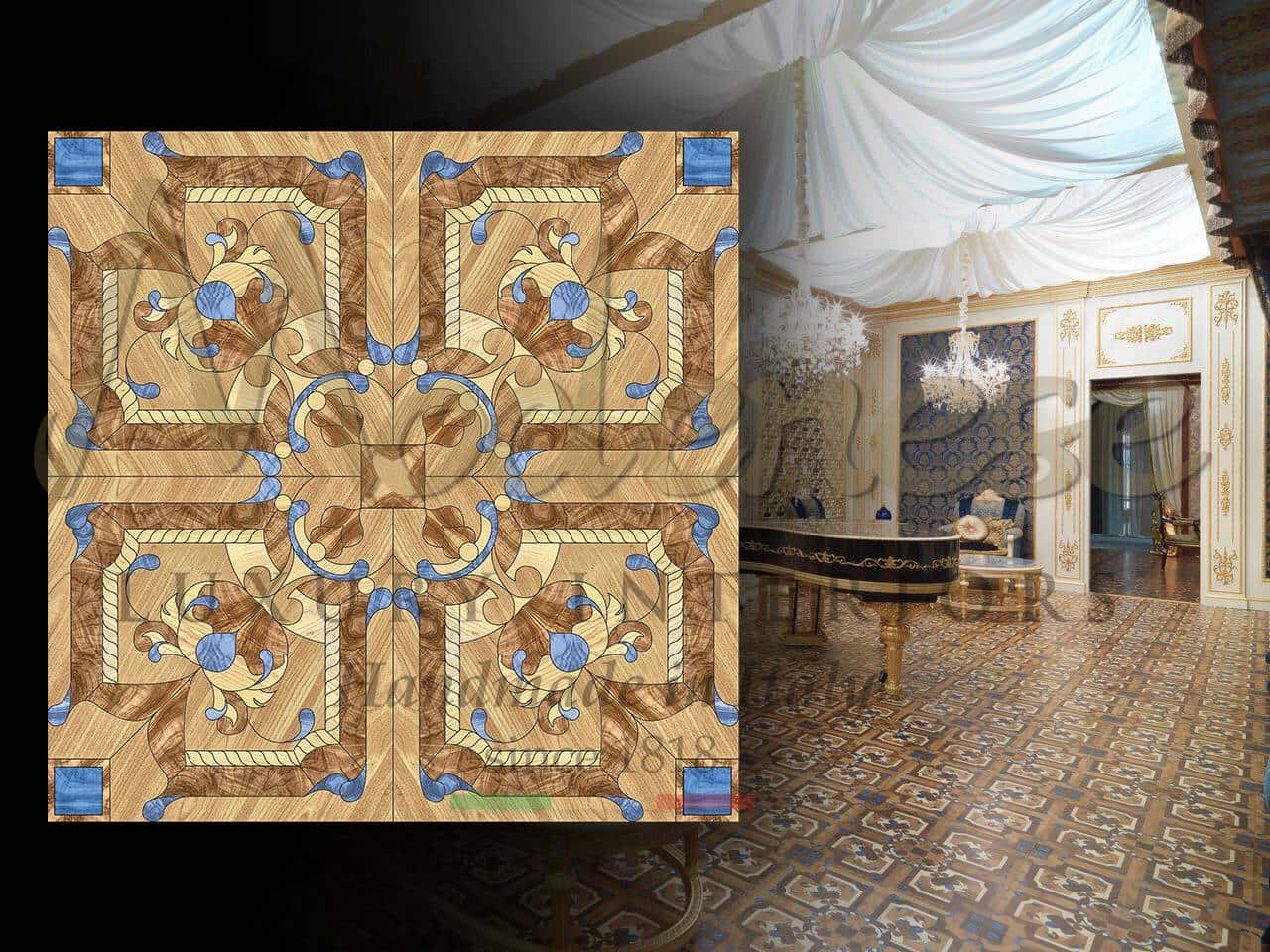 WOOD MARQUETRY FLOORS
Customized drawing realized for wood marquetry floors with precious materials such as mother of pearl inserts. Luxury wood floor design made in Italy with timeless and traditional classic style by Modenese interior design service consultancy. Decorate your classic residential interior project with refined and elegant details.
Visit our online showroom