ORIGINAL KITCHEN INTERIOR DESIGNER BAR STOOLS
INTERIOR ORIGINALITY WITH BAR STOOLS
Every hostess fantasizes about having a one-of-a-kind kitchen in which to cook and serve elegantly. To complete the picture, the area must be adorned in the same way. The kitchen table-bar counter is assigned a specific role. You wish to get designer bar stools for the kitchen to continue creating a polished decor.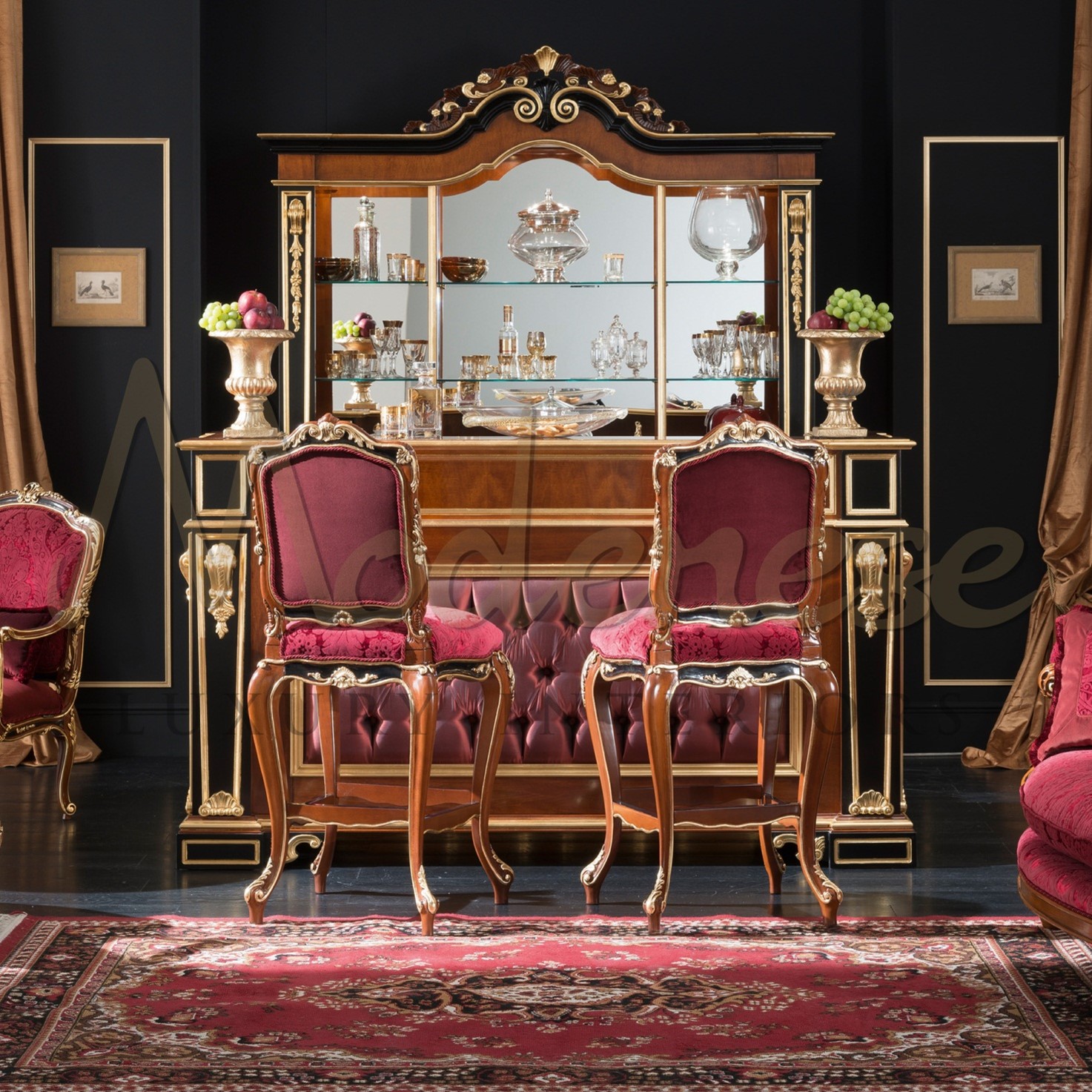 Modenese Gastone Interiors' original bar stools astonish its followers with novel design concepts and high-quality manufacture. Bold design fantasy and innovative concept implementation enabled us to provide our clients vintage furniture as well as new goods with remarkable imagination.
Modern bar stools by Modenese Gastone Interiors distinguish themselves with a consistent design, vibrant and stunning coloring, practicality and excellent utility, making them popular and in demand. In our store, we have a large selection of bar stools ranging from the most basic and plain to the most decorative and unique.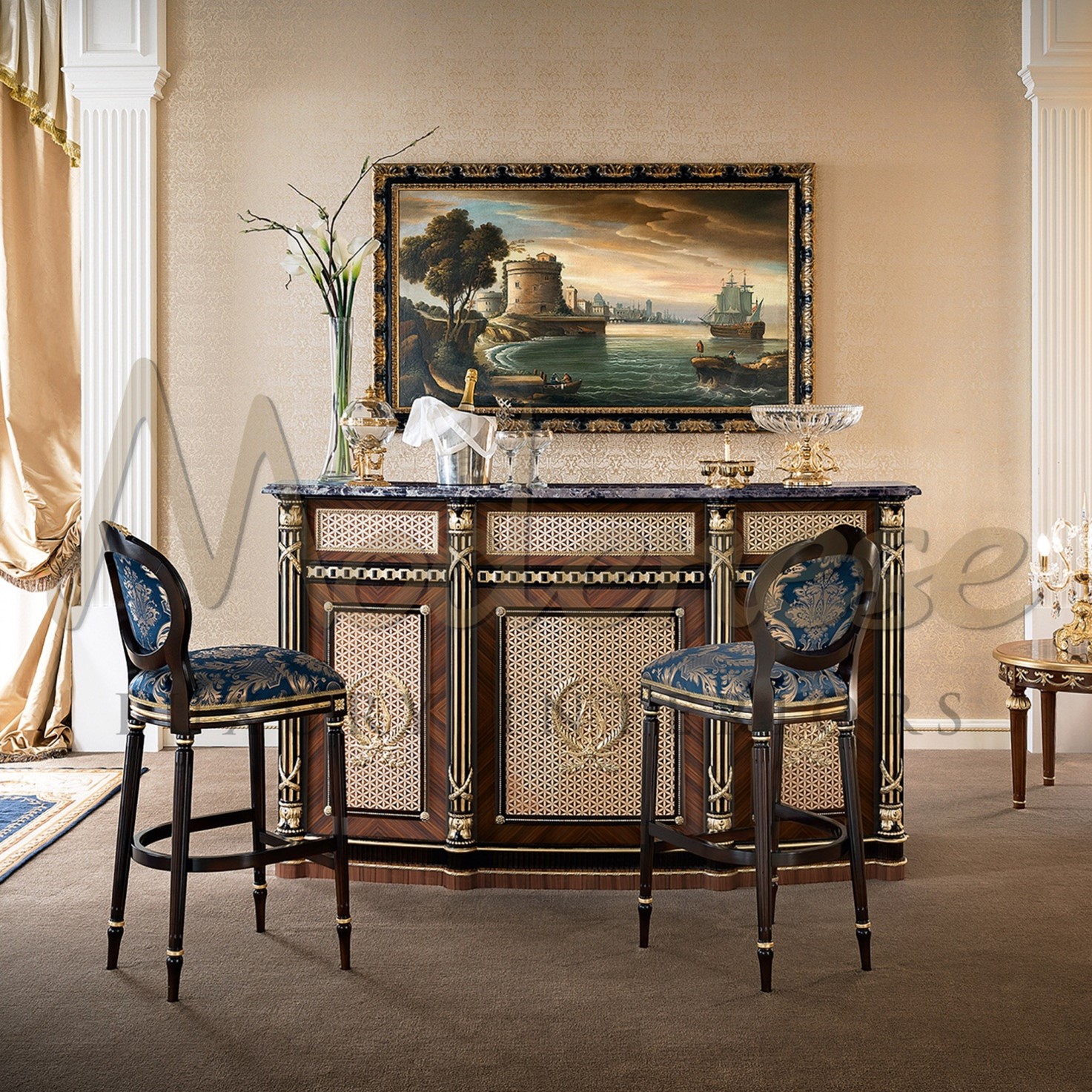 BAR STOOLS STYLES, SHAPES, AND MATERIALS
If you want to buy a bar stool for your house, consider not only the model's style, but also its height. First and foremost, they must fit the décor of the kitchen or dining area. If your space is done in a hi-tech or minimalist manner, Modenese Gastone Interiors experts propose choosing chairs with simple chrome legs, spherical seats, and no back. Other types, however, are ideal for the classic style: with a soft seat and back, covered in fabric or leather, the leg in such models is not one, but four, and they are generally wooden.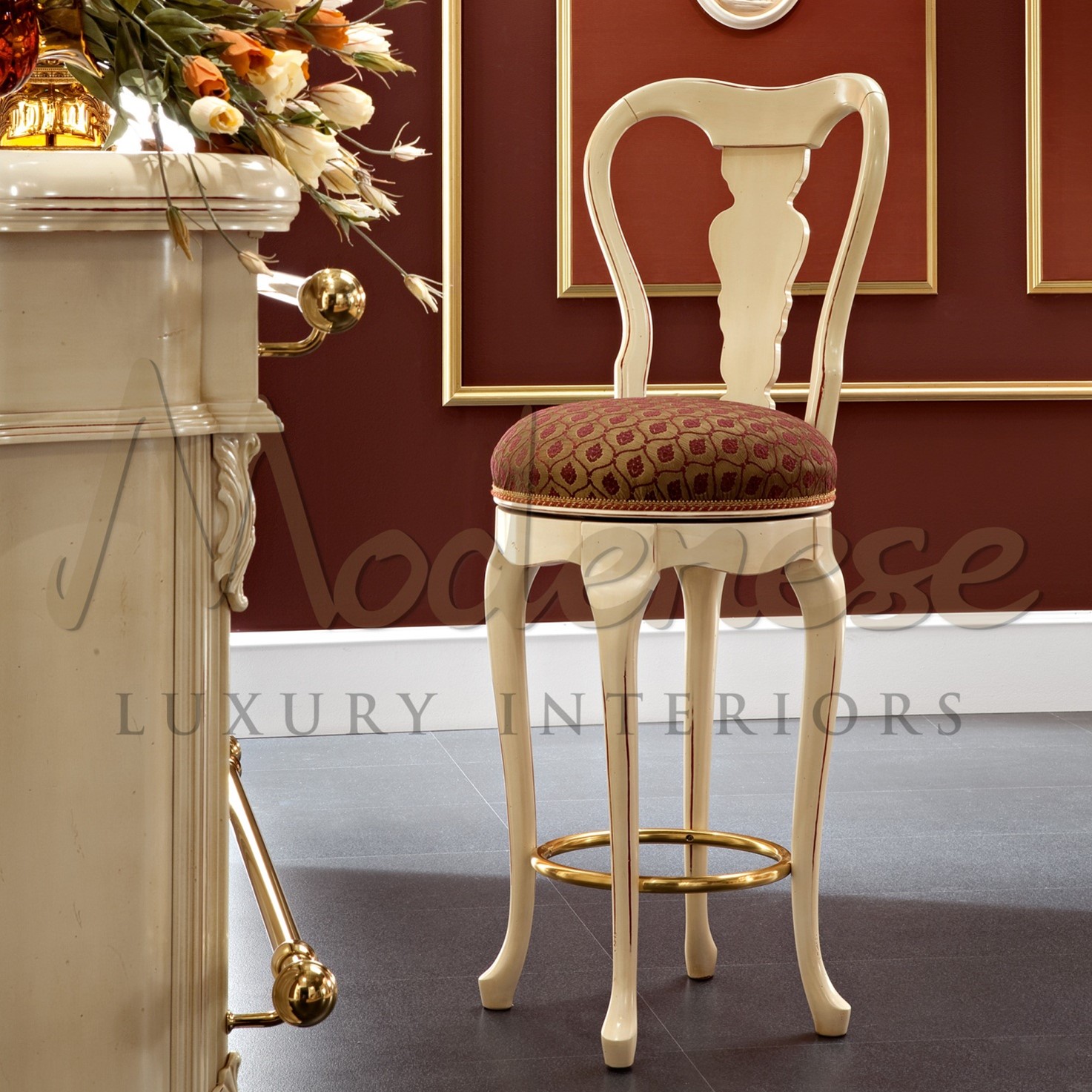 Classic. Design clarity, utilization of natural materials, valuable woods, and natural leather
Functionalism. The major focus of such models is convenience and applicability; the most common materials utilized are wood, metal, and plastic.
Loft. A bar stool is utilized to create an industrial-urban interior: minimal upholstery and imitating the form of industrial goods.
Eclectic refers to a blend of styles. If you truly appreciate a detail but it doesn't fit into the general scheme, you can say you've established a style approach that gives comfort and utility. Modenese Gastone Interiors furnishings may help you put your creative ideas into action.
Visit our online showroom