MODERN LIVING ROOM DESIGNS THAT ARE SUPER-EFFECTIVE
The definition of precisely gives a sense of current design is "modern interior for a pleasant living."
The following are the main characteristics of contemporary style: clarity and conciseness in planning, as well as simplicity in design.
Furniture with integrity and comfort, evident utility, and accessibility. To construct a contemporary house interior, anyone with excellent taste may do so in an effort to develop a cozy atmosphere.
Functional zoning premises, paired with simple environmental element composition;
Smooth surfaces, precise forms, and proportionate lines They provide the appropriate backdrop for an interior's ornamental features.
The interior decor is sparse, but ethnic and classical in nature. Built-in and modular furniture with several storage compartments, drawers, and shelves.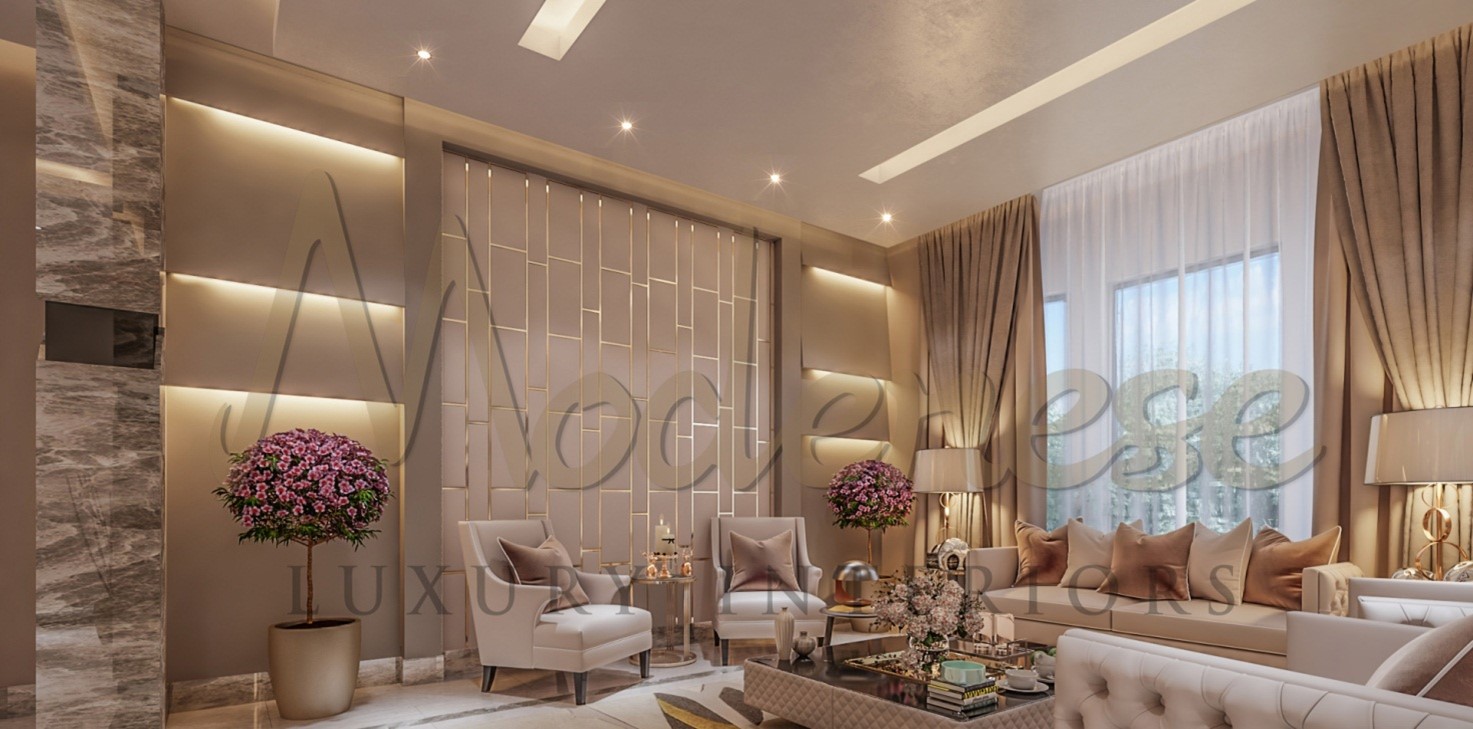 Materials
To design the inside of a home in the aforementioned style, synthetic materials such as glass, laminate, metal, faux stone, and plastic are typically employed. Naturally, the use of natural materials has not been prohibited, subject to their dependability, ease of handling, and environmental friendliness.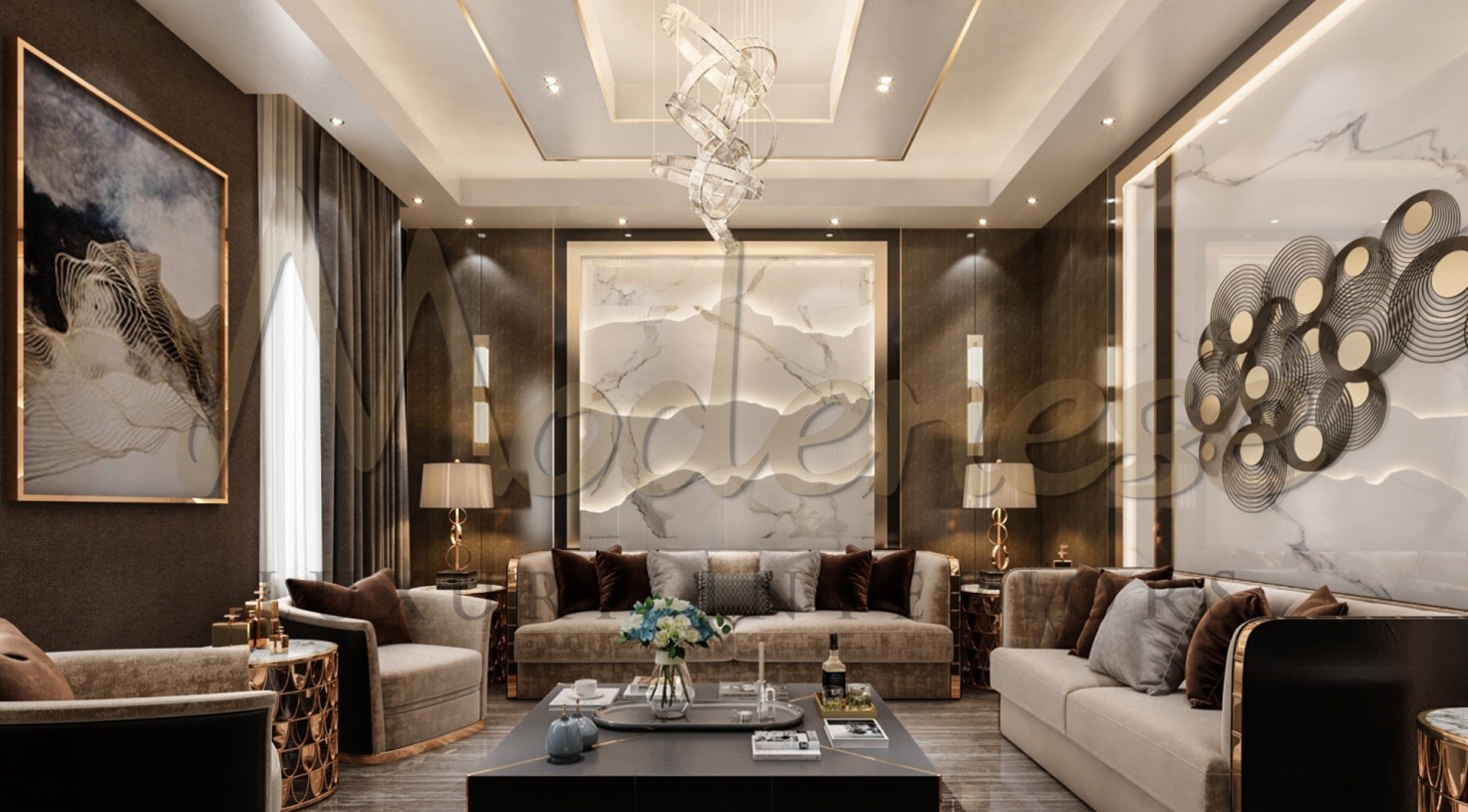 The color spectrum
The use of any unique colors in that style is irrelevant; it all depends on your own tastes, but the following aspects of interior color solutions must be mentioned:
1. When selecting furniture, use a monochromatic color scheme, such as dark blue, brown, marsh, graphite, charcoal, and so on.
They will be especially useful to hunt for if you use light colors for your wall design.
2. It is preferable to utilize neutral colors on the walls, the floor, and the ceiling in a simple furniture arrangement. Bright and rich hues of furniture and décor components will be used as a beautiful contrast to beige, white, gray, sand, and ivory.
3. Items in vivid colors, organized as accents, will add the essential atmosphere and liveliness to your house.
Choose eye-catching blankets, vases, panoramic artwork, and rugs
Contemporary is a terrific style for modern homes that combines the living area, kitchen, and bedroom with a functioning cabinet. Separation is done extremely carefully and solely visually, employing zoning design principles. Use screens and drapes, translucent and openwork dividers, furniture design, multilevel floors and ceilings, and decorative materials.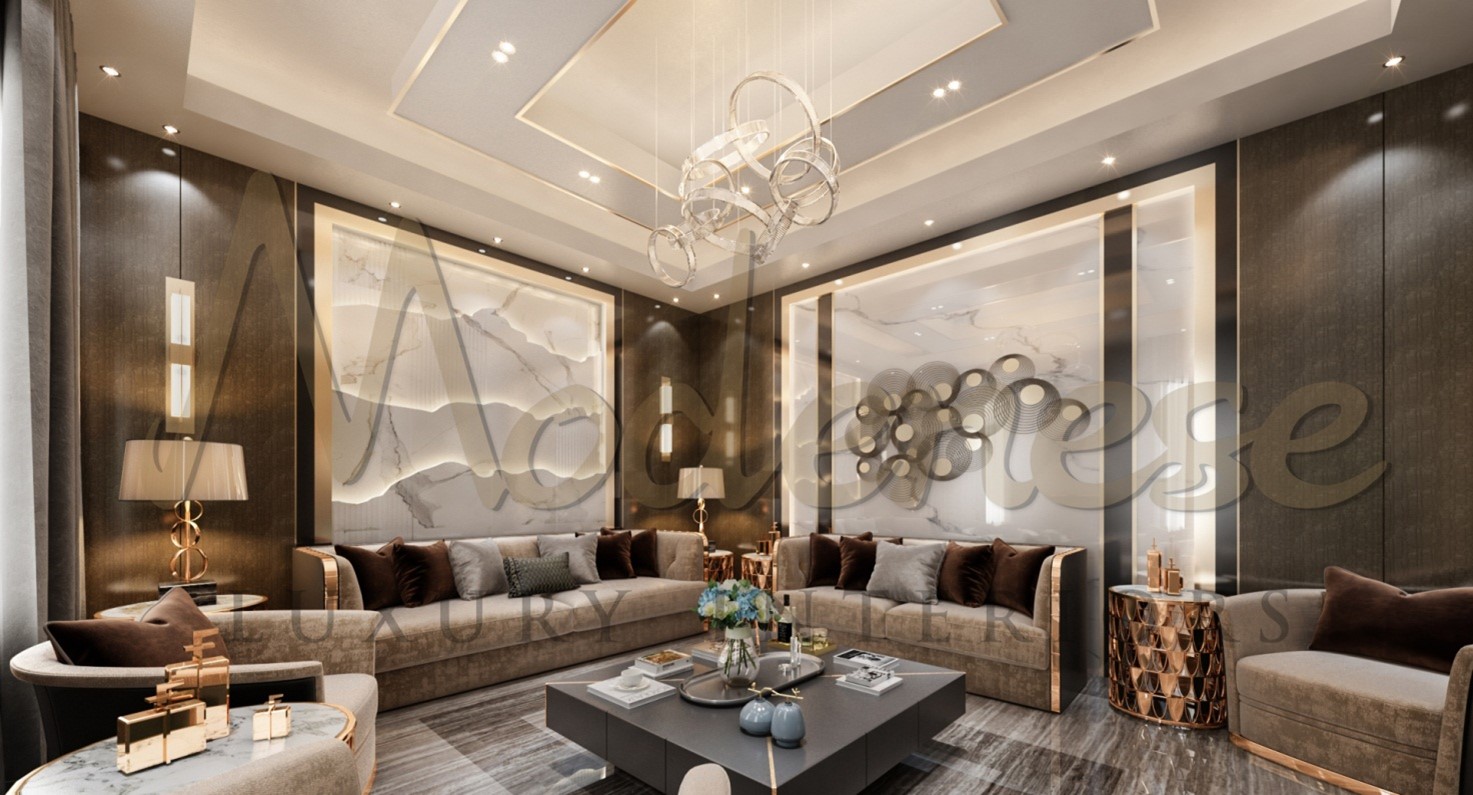 Furniture selection
We provide premium furniture in Contemporary style interiors made of pricey wood or MDF, as well as plastic, glass, and metal. Furthermore, the items are distinguished by their unique style and diversity, yet they are always dependable, long-lasting, and ecologically friendly. Because of the streamlined designs, such furniture is constantly relevant, and it is extremely simple to add to or replace without affecting the interior. All kinds of modular, readily altered things suited for tiny urban dwellings have been demonstrated in such a modern decor. It is vital to pick folding sofas and chairs over enormous beds, and the table, if necessary, should convert into a large dining table for welcoming guests.
Visit our online showroom