MODENESE LUXURY INTERIORS WALK-IN CLOSET
Modenese Luxury Interiors has designed different types of walk-in closets to suit all kind of luxury interiors, as inspiring proposals for all bespoke luxurious furnishings.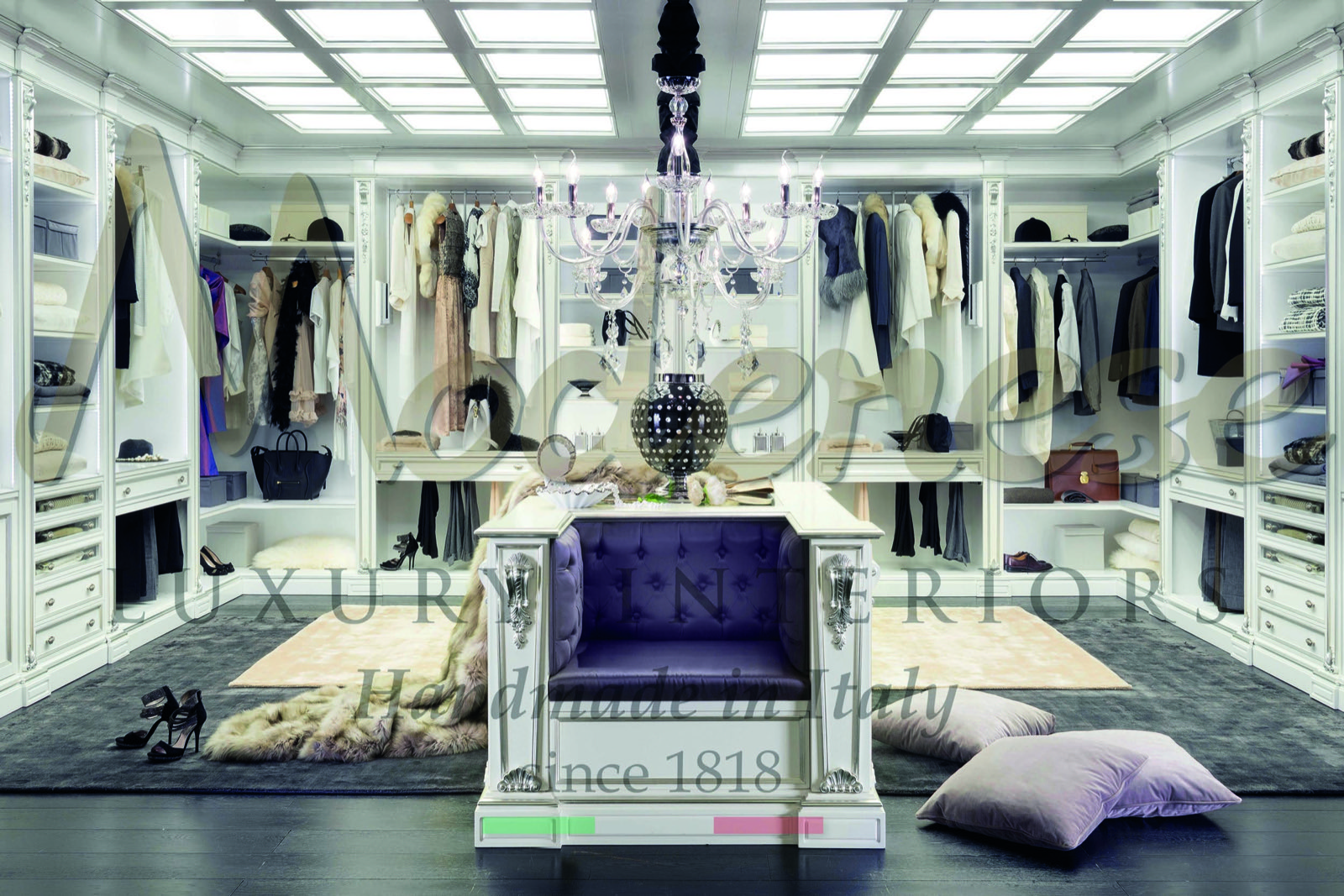 WOMAN'S DREAM WALK-IN CLOSET
If there is a room that every woman desires to have in her luxury villa it is for sure an exclusive customized walk-in closet.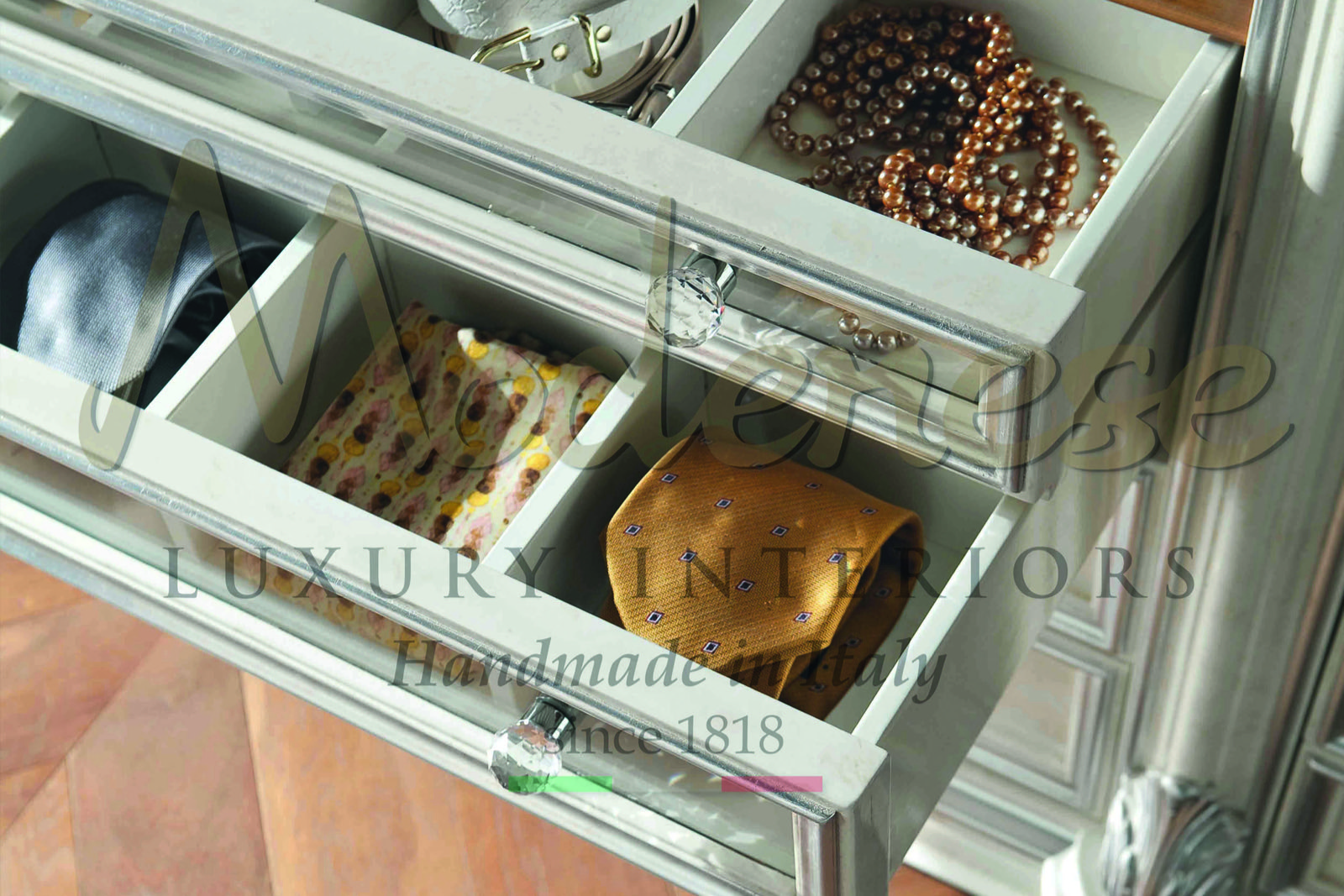 EVERYTHING IN THE RIGHT PLACE
All luxury interiors have their own functionality but this is the space placed in between practical and mental need. In the first case, there's an association with memories, relax and comfort, while in the second one it is a matter of having everything in the right place.
WALK-IN CLOSET' PROJECTS
Luxury walk-in closets come from modern style conception, which have been boosted by Modenese Luxury Interiors through elegant carvings, gold and silver leaf finishes and straight but classic lines. An obligation for luxury walk-in closets are spaces: they have to be wide and airy, enlightened by bright tones and soft-painted boiserie.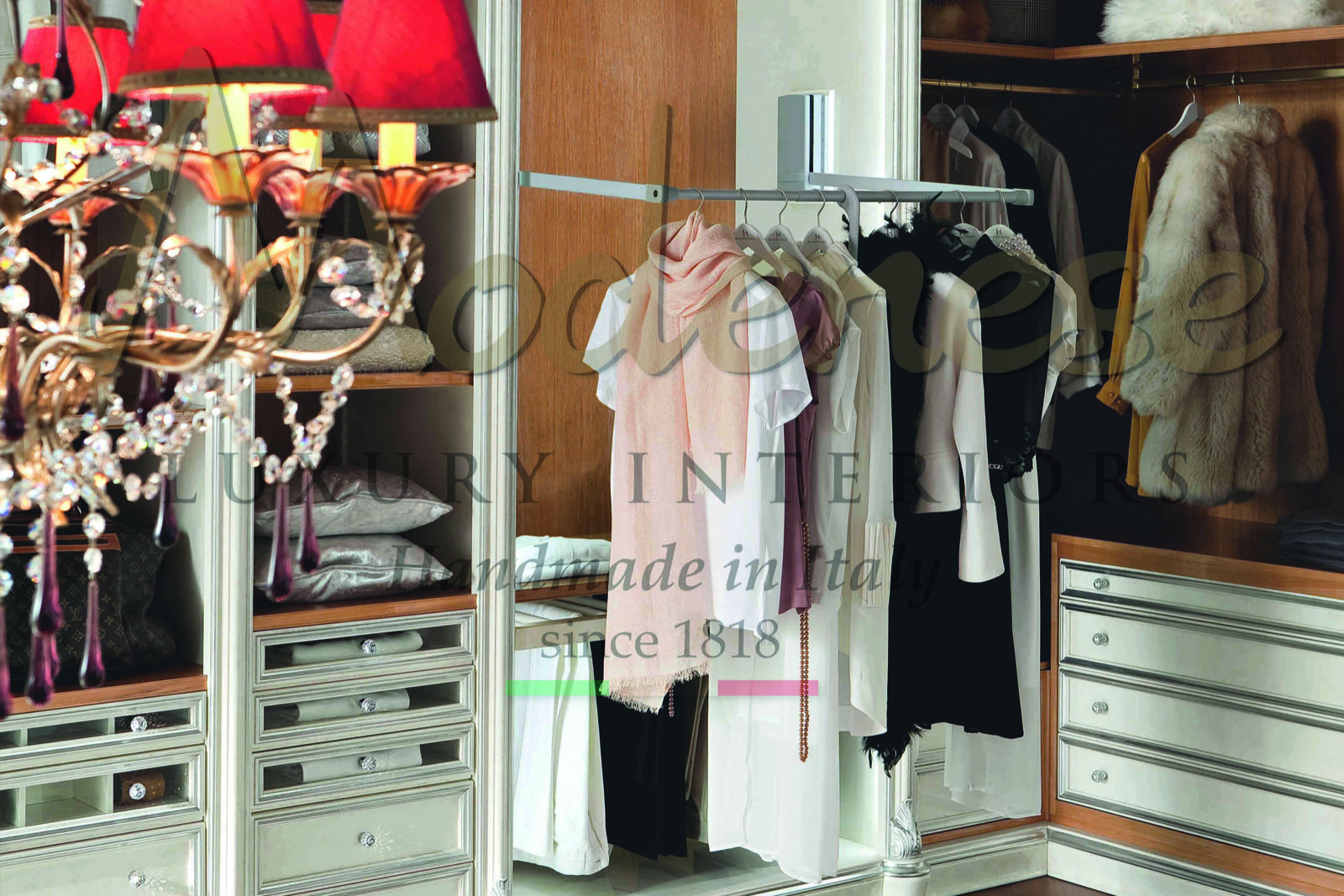 CUSTOMIZED WALK-IN CLOSET
Your luxury walk-in closet can be totally customized with exclusive furniture, shelves, classic refined armchairs or sofas, splendid chandeliers and much more.
Luxury classic world conquers modern design and enhances it to a greater level of exclusiveness.
Visit our online showroom