INSPIRING SOUND OUT OF LEGENDARY PIANOS
Modenese Luxury Interiors conceives luxury interior design as an ensemble of high-end bespoke furniture, exclusive furnishing accessories that compose the refined classic style. This time, among the furniture of luxury villas and classic décor, Modenese Luxury Interiors has reached the top of exclusive design with the restoration of antique pianos.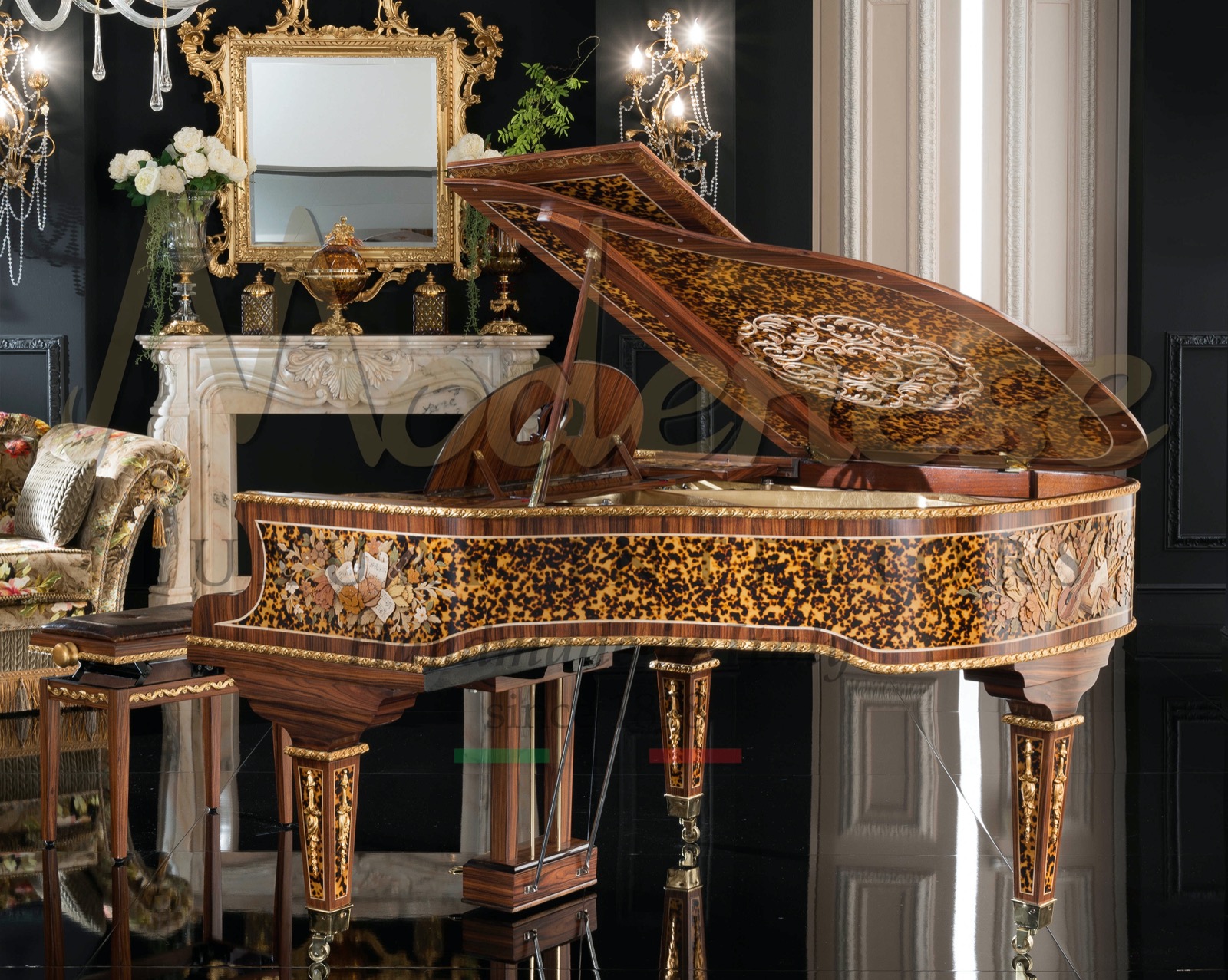 LUXURY BRANDS OF PIANOS
To those who are passionate with music or just appreciate luxury furnishing masterpieces, owning a handmade piano is invaluable.
Blütner, Bernstein, Steinway, August Förster, Bösendorfer, are just few of the brands that label the works of art renewed by Modenese Luxury Interiors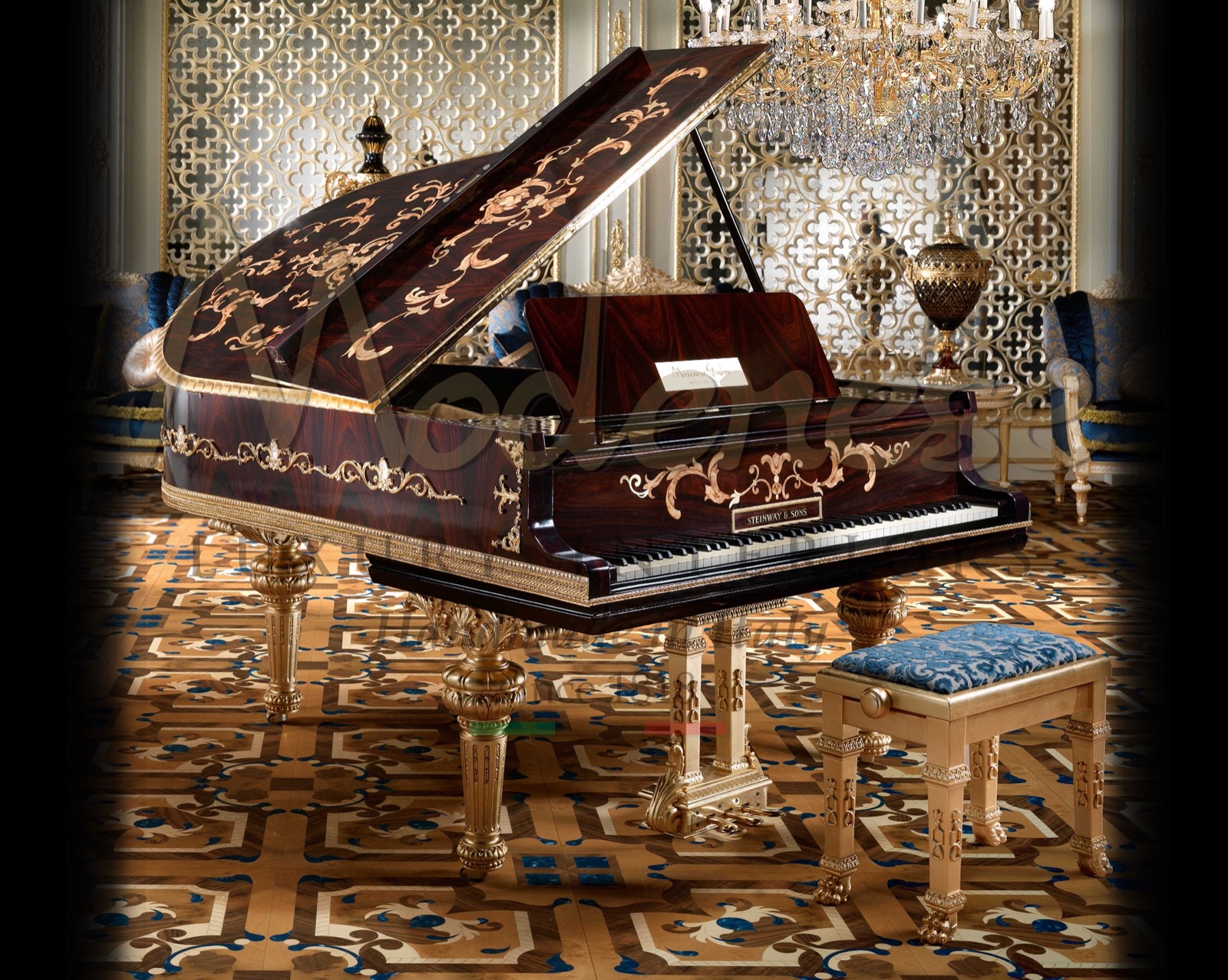 RESTORATION OF ANTIQUE PIANOS
The manufacturing procedure is respected as well as for all our luxury furniture: high quality materials are used to preserve the properties of the wood, to achieve the best aesthetic and acoustic results; in fact, despite of the restoration, Modenese Luxury Interiors maintains the mechanical system, to keep those luxury interior design masterpieces musically alive.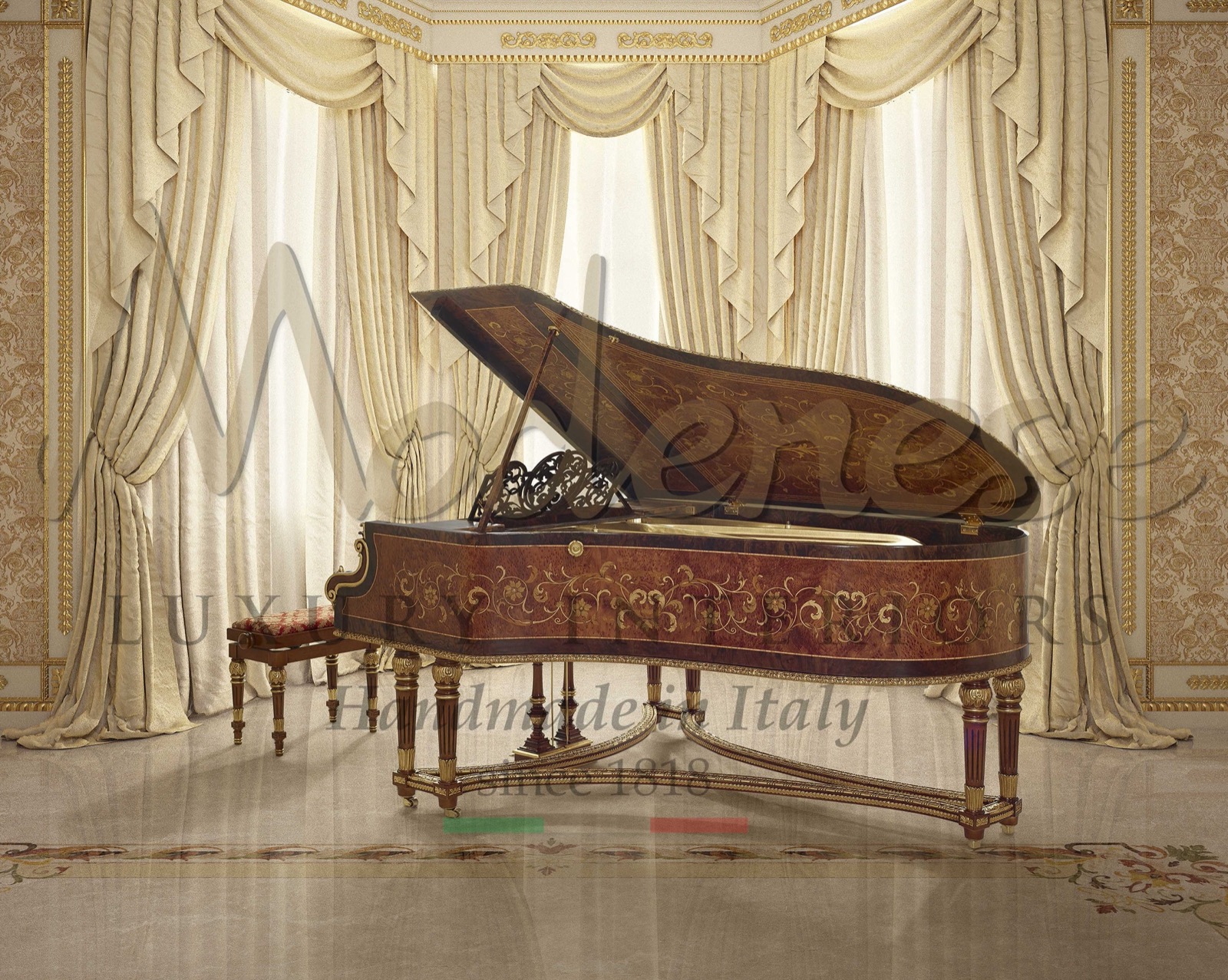 CLASSICAL STYLE PIANOS
A luxury piano collection where classic style is palpable and evokes a beautiful atmosphere of great old times: have a look at the luxurious decorations, at the handmade gold leaf applications over carvings and finishes, but also at the new age 3D inlays.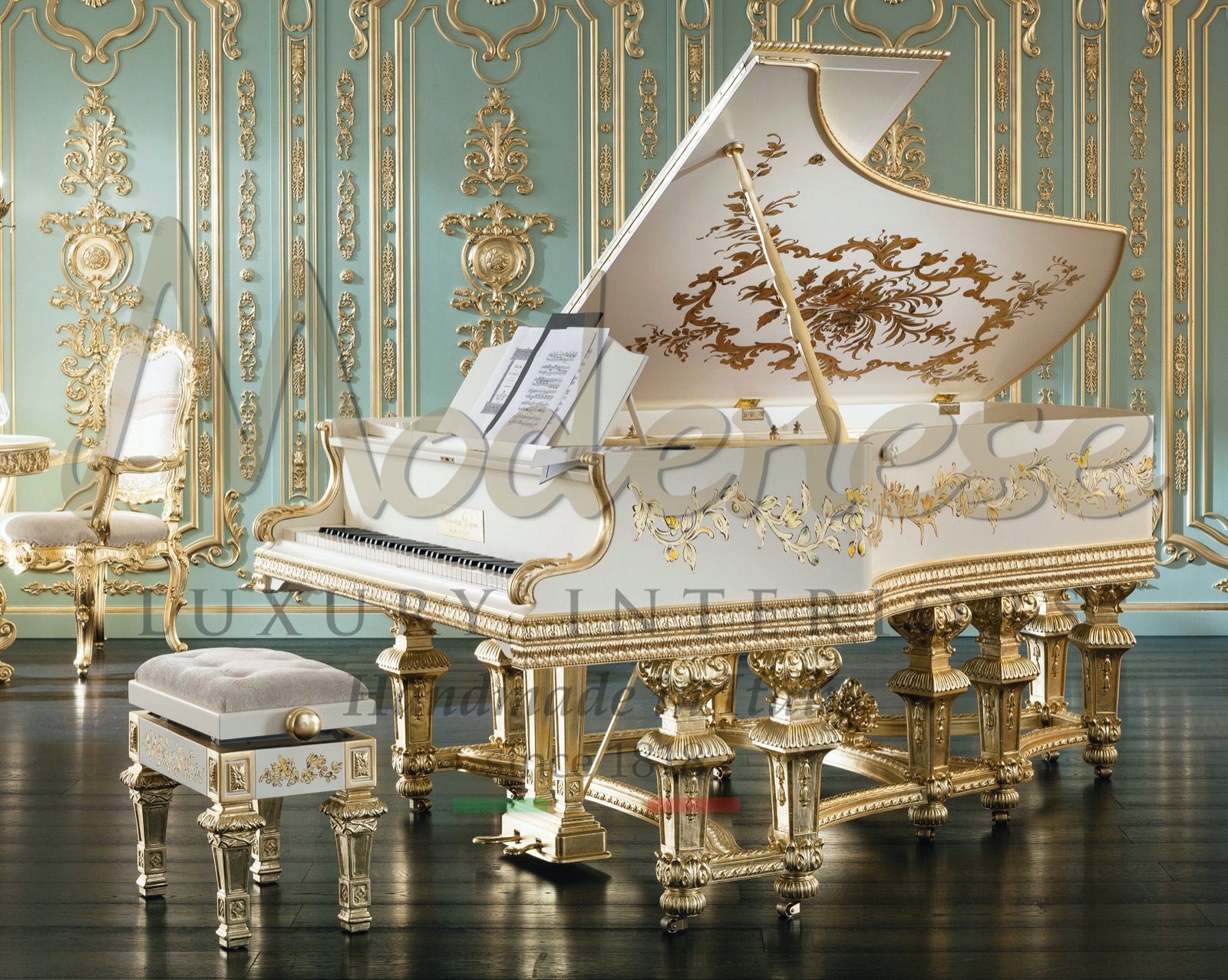 ITALIAN CRAFTSMANSHIP
We want our luxury furniture to be a crescendo of technical innovation and mastery: we aim at producing Classic home interiors worthy of the best made in Italy tradition.
Visit our online showroom