Luxury designer home decor
How can you produce an exclusive interior design in a city with a large range of items and market competition? What distinguishes a luxury interior from the ordinary? After learning more about the work of the Modenese Luxury Interiors Studio, you will be immersed in the realm of modern luxury design.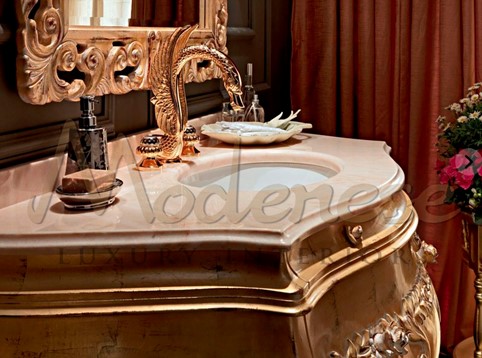 Best House Designs Images
The interior designers at Modenese Luxury Interiors supplied the unique finest home designs photos for the bathroom in the interior of a huge house. The presence of a huge window that opens up to a view of the lovely living area is probably the first thing that catches your eye. But this isn't just any window; it's a unique window that serves as both a mirror in the living room and a window in the bathroom interior. Interior designers use this strategy to establish the point of open space. Because of this approach, the bathroom appears to be much larger. As a result, the variety of snow-white hues also serves to enlarge the space.
The major décor material in the bathroom interior is a stunning Italian white marble. Its scarcely visible natural veins provide the space with a unique appeal of natural warmth. In general, the finest house designs photos favor modern design with a touch of simplicity. The interior's integrity and expressiveness are enhanced by the clean geometry of forms and lines.
The bathroom's rectangular edge complements the modest framing of a transparent glass shower chamber. Interior designers use marble tiles and mosaics in soothing blue shades to decorate the walls. The ceiling design created another way for the area to appear taller. A narrow nook with a frame of gentle LED lights in the center is adorned with a lovely contemporary chandelier. This variation of the design's interior minimalism appears aristocratic and elegant. When seeing top house designs photos, perfect harmony provides a really aesthetic delight.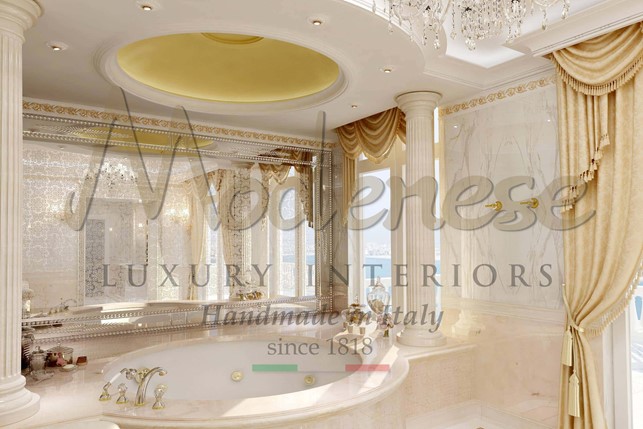 Designer home decor
What could be better in a contemporary metropolis than your own sanctuary, your own area to relax and spend a lovely holiday? And we are glad to propose an interior design choice for a modest living room in a premium penthouse. Aside from this area, the property contains a spacious main living room. And we recommended putting this corner near the green terrace on the house's top. This is a pretty fascinating illustration of how you may improvise nowadays with current style themes. Using varied textures, materials, hues, and lighting accents, you may create a one-of-a-kind designer house décor each time.
The interior is full of unique designer house decor ideas, despite its seeming conciseness and simplicity. Let's get to know them, beginning with the décor of the lofty ceiling. It has a niche that is filled with narrow laths and divided by a thin strip of mirrors. This designer house decor sample adds volume and expressiveness to the ceiling. A gentle LED lighting line serves the same objective. Instead of a standard chandelier, interior designers proposed many lamps suspended at various heights to illuminate the inside of the living area.
Suitable chandelier circles and ideal ceiling decorating lines such as spatial geometry are simply astounding, capturing attention with their harmony. The living room's walls are elegantly ornamented with mirrors that reflect one other in varying volumes. The interior's lightness and airiness are extended with soft sofas that are lit from below.
Visit our online showroom