LUXURIOUS DRESSING ROOM: EXTRAVAGANT LIVING'S BEAUTY
EXTRA LUXURY CLOTHES IN A WHOLE ROOM
To live a more affluent life, one must plan for a personal walk-in closet. After all, this is one of the most crucial aspects of a space. A walk-in closet can help you manage your belongings and everything you need in your daily life. Our Modenese Luxury Interiors team has mastered the art of bespoke closet design. We have designed various designs, from the tiniest to the largest, and we are experts in this field. We examine the entire house and each and every corner of the space to ensure that the design of your personal closet is consistent with the overall style of the interior.
Our perspective on personal closets is centered on luxury, extravagance, beauty, and innovation. If you want to take your room to the next level, we have the ideal crew to assist you. Our extensive portfolio of closet construction is outstanding, and we are the recommended firm for creating this type of room interior design. A personal closet is the high-end way to store your clothing and shoes. Having a complete area for your closet and a space for clothes up may be an indulgence for people living in small houses or condominiums, but there are several strategies that you can employ from walk-ins, regardless of how tiny your additional room is.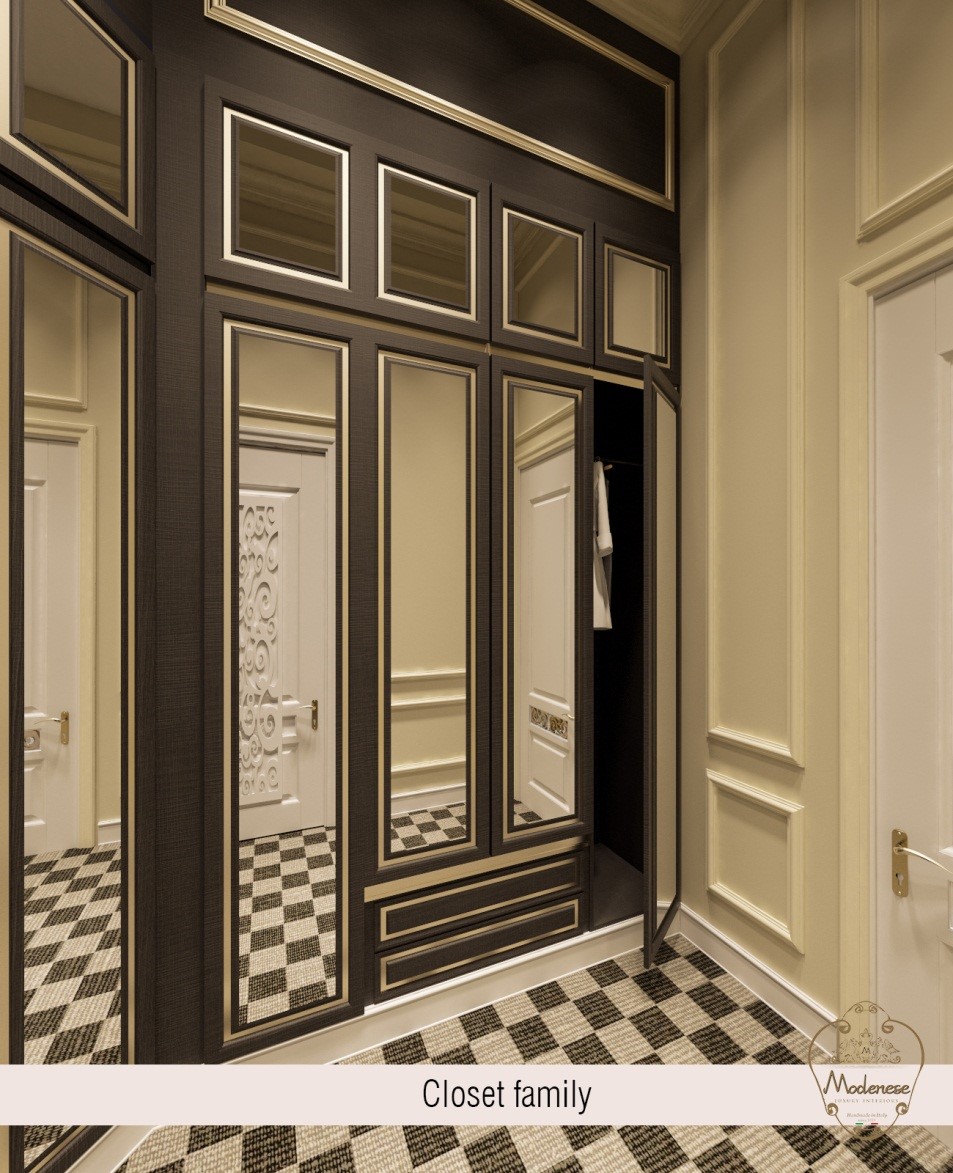 PERSONAL CLOSET STRUCTURE PLAN
A good closet zone does not require every single cabinet or box. In an ideal scenario, you should have a combination of drawers (for items and apparel, as well as accessories), open racking (for bags and shoes), racks (for hanging suits and dresses), and cabinets (for everything else). For the most part, organizing a storage room can be overwhelming since there is so much material to keep track of. However, as some of our favorite neighborhood celebrities indicate, there are countless ways to organize a storage room and make it into a setting that will move us every time we need to dress. Modenese Gastone Interiors has mastered the art of creating customized closets. We could go with a detachable dressing table. A dresser table is essential in a closet zone since you need a place to sit and maintain your necessities while getting ready for the day. Perhaps you have shoes or a luxurious collection of bags. Why not place it in your own walk-in closet? For this reason, you can outfit one section of your closet with gold accents. Another idea for people who have a large clothing collection: calculated and prepared so you can immediately differentiate the sets at first.
Visit our online showroom