LUXURIOUS DINING ROOM DESIGN
There's something about a classical design that reflects an elegant taste and style. It also has a bold appeal that is oozing with luxury. After all, who doesn't want musky wooden furniture paired with marble floors and amazing lighting? It brings you to reminisce about the classic era where all of the designs are artisan and elegant. The classic style started from the 18th century which is still relevant in the interior designing these recent years. The trademark design of the classical is all about symmetry, intricate decor, bold elements, muted palette, and also bold furniture pieces. We make sure to add a modern interior design element in this three-century-old style to keep your home updated with the latest trends. If you are one of those people who love this unique and elegant interior design then the classical style is perfect for you. Here are some of the aspects that we used to achieve our vision in this latest dining room project.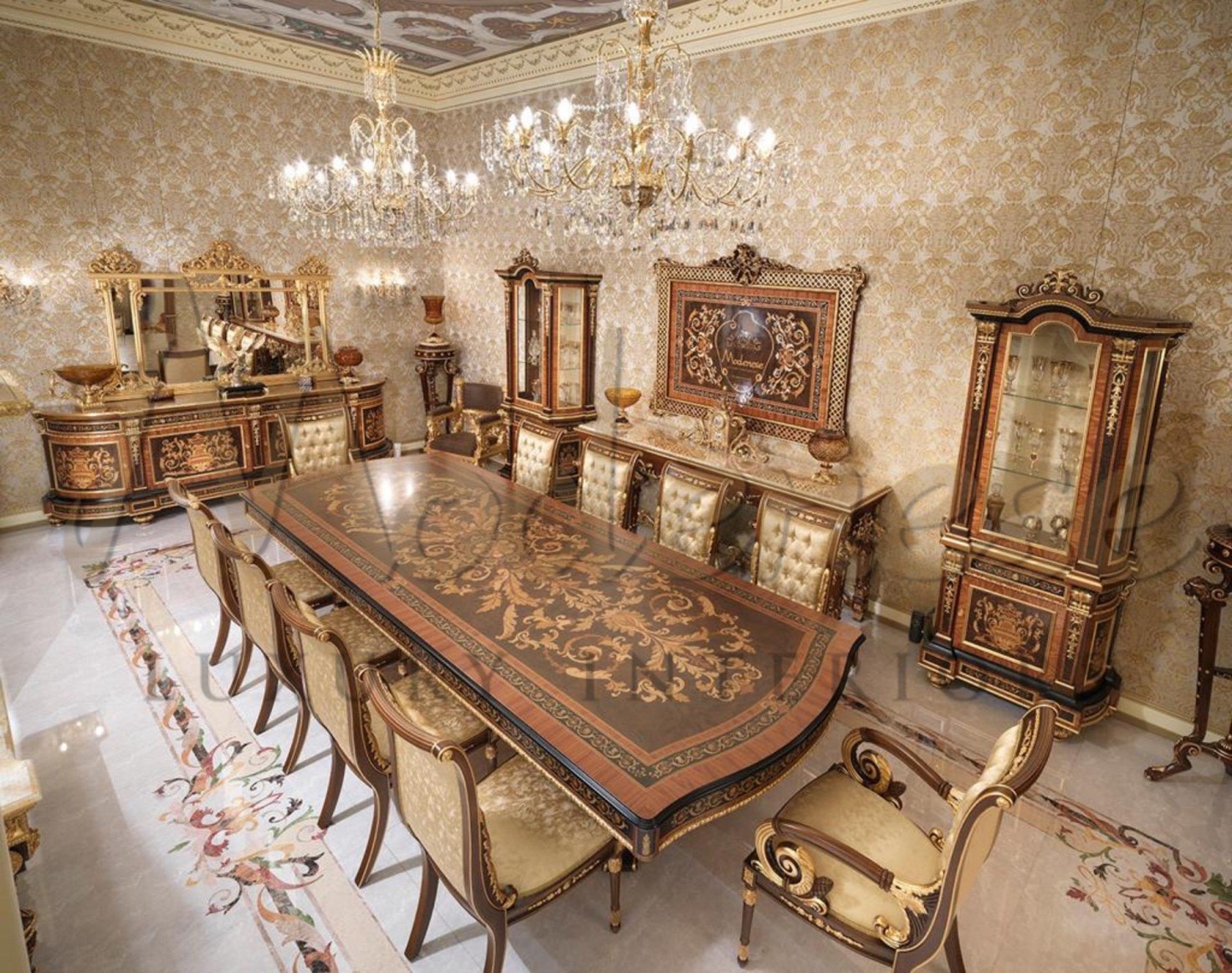 Vintage Set: The dining set is the center of your dining room. Having a vintage or vintage-inspired set makes your dining room theme look bolder. Our interior design will revolve in this centerpiece which will complement the dining set. The gentle curves and sleek lines create a nice foundation for your dining room.
Details: We designed this kitchen with crown moldings that looks elegant but still adds a modern touch. Instead of adding pillars we choose to add wainscoting to give it a more updated look. As you can see we also applied this in the windows and arches in the kitchen to give it a nice touch of the classic look without making the room look or feel too old.
Marble Flooring: As you can see the marble flooring in this home looks perfectly luxurious. Instead of putting a rug we added personalized and customized marble patterns aligned with the dining set. This creates a nice visual play and a perfectly balanced flooring design. The symmetrical floral prints create a dynamic and fun decor that is hard to resist.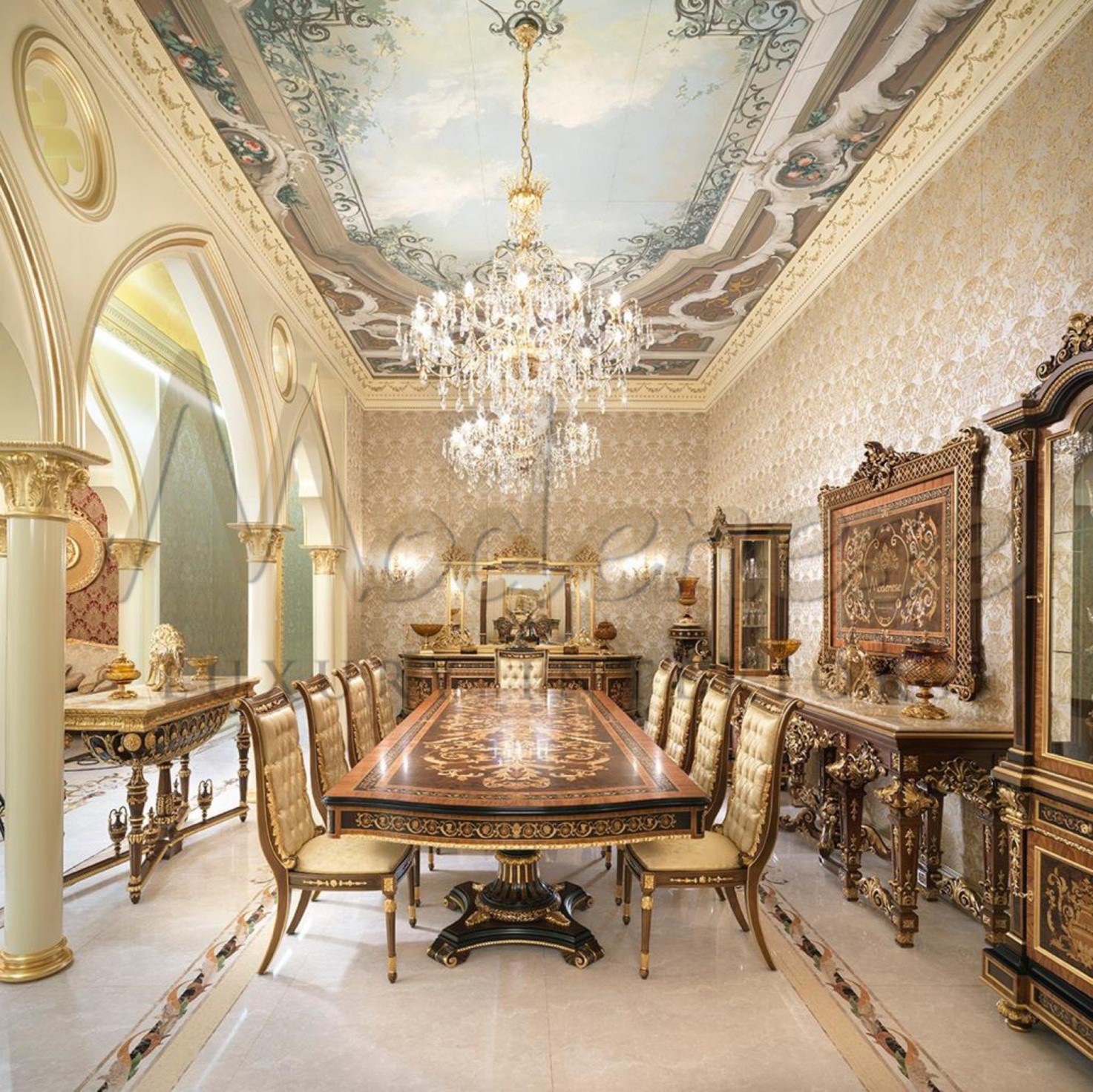 DELUXE AND UNIQUE
This dining room is a blissful and unique space for you to relax and have wondrous meals. The design is refined with contemporary decor and fixtures that make it look more attractive and amazing. The sculptures and the crystal chandelier create an amazing luminous ambiance in the entire dining room. It complements the light color that of blue which gives the kitchen more romantic dining feels. Another statement in this kitchen is the customized Victorian print walls which make it look more classic which is what the theme of this kitchen is all about. The upholstery is lined with gold which keeps it look more luxurious and elegant. The upholstery also makes the kitchen look more personalized and unique. Feel free to let us know if you need an expert to help you with your dream kitchen design.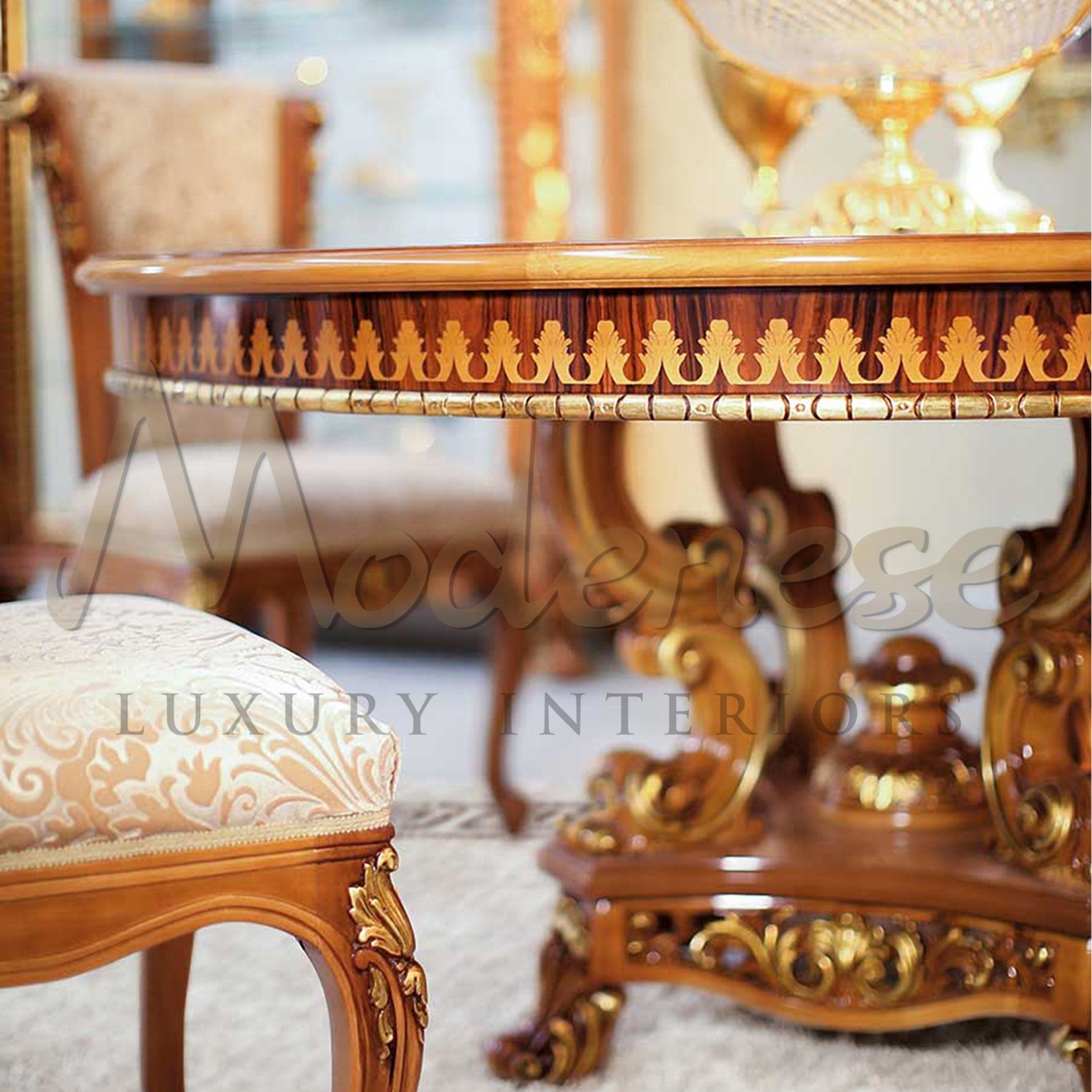 VERSATILE ROOM WITH STYLE
The detail is additionally amazing that is in a like way assembled together with a monstrous structure. Modenese Luxury Interiors stays to be the best need in the area of within plan. Highlight pieces and embellishments don't need to come in reasonable tints. They can be organized, as long as they have dosages of shades that run well. Paint your dividers in a huge shade to make them look complex. A fly of off-white can quickly liven up an elegant space. These staggering models by Modenese Luxury Interiors stream into grandness; they are so incredible and easy to live with. Dull toned and light hues are finding their way into this strategy.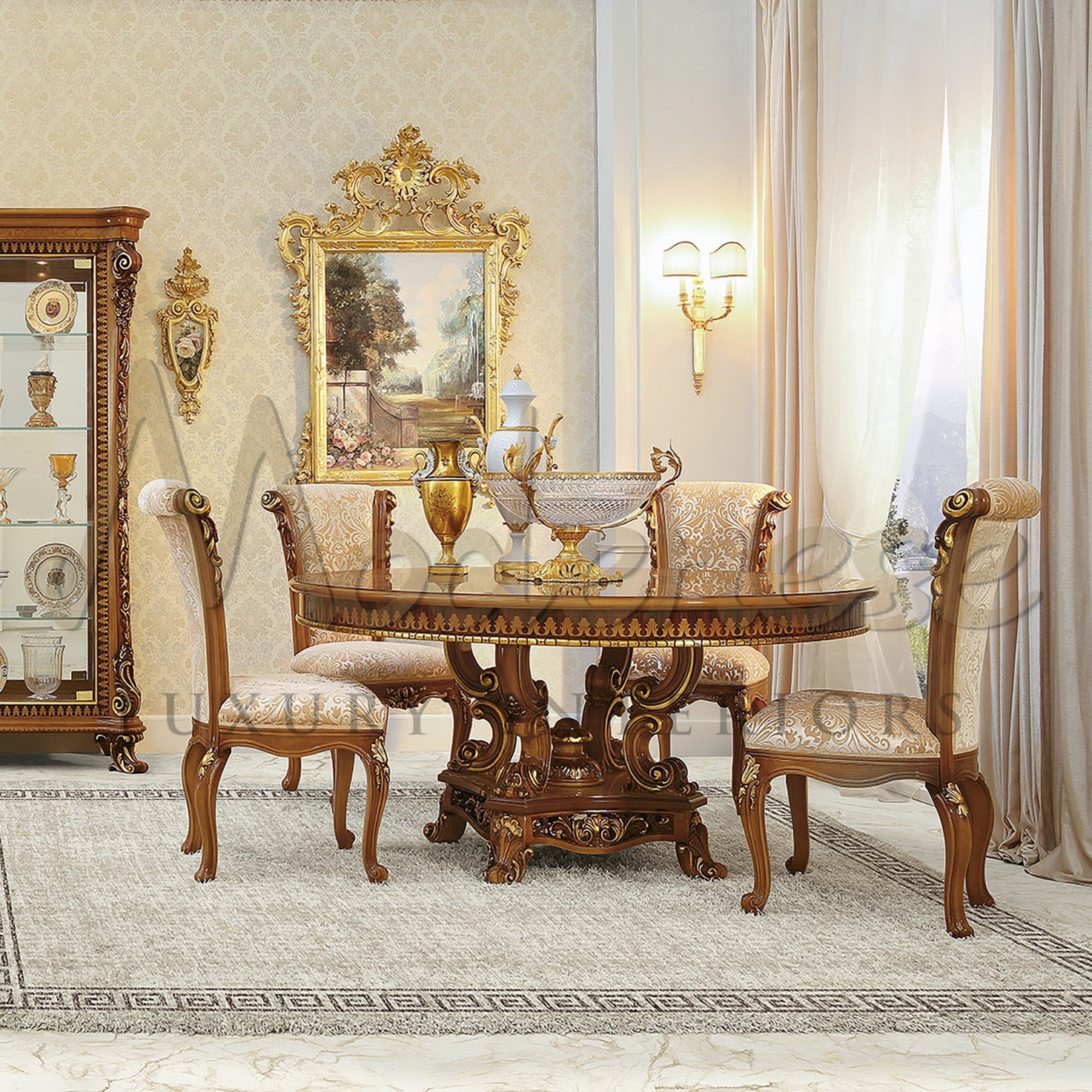 An inside structure that people with spaces curated and enriched. The plan that individuals would respect and will dependably use. It's such a fundamental shading since it brings light and verifiable air inside and into the home. We are the supplier of the best inside structures. Modenese Luxury Interiors's noteworthy feeling of style. This combined room is a testament to how versatile your life can be!
Visit our online showroom