Living room interior with Eastern touches
Sumptuous and gorgeous interior of the living room in Astana combines the best traditions of the classical style with baroque elements, as well as touches of oriental style. The design of luxury living rooms from the studio Modenese Luxury Interiors is the realization of the best ideas in accordance with the cultural traditions of the East. Each of our customers seeks to express their high status, exceptional hospitality and hospitality. Living room interior has become a luxurious and picturesque picture, which reflects the best that gave us the different eras and new trends in luxury interiors.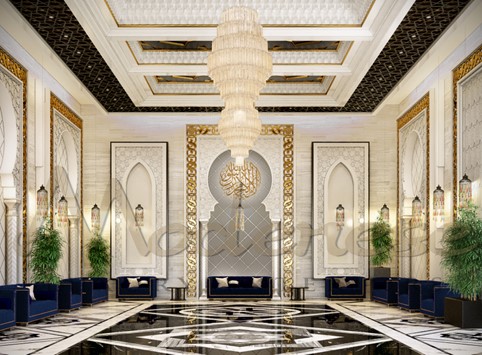 Interior design of the living room in Doha consists of the following main stages:
Wall design
Ceiling design
Floor design
Luxury furniture
Wall design
The wall decor looks very respectable and dignified. Gilding and a gentle range of pastel shades visually expand the space of the interior and fill it with a solemn and festive mood. The boiserie is filled with luxury plaster with a silk texture. The most luxurious element in the decoration of the walls is the stucco decoration with gilding. The center of each composition was decorated with classical sconces in the form of candlesticks. Against the background of these exquisite details, classic curtains with hard lambrequin look lush and ornate.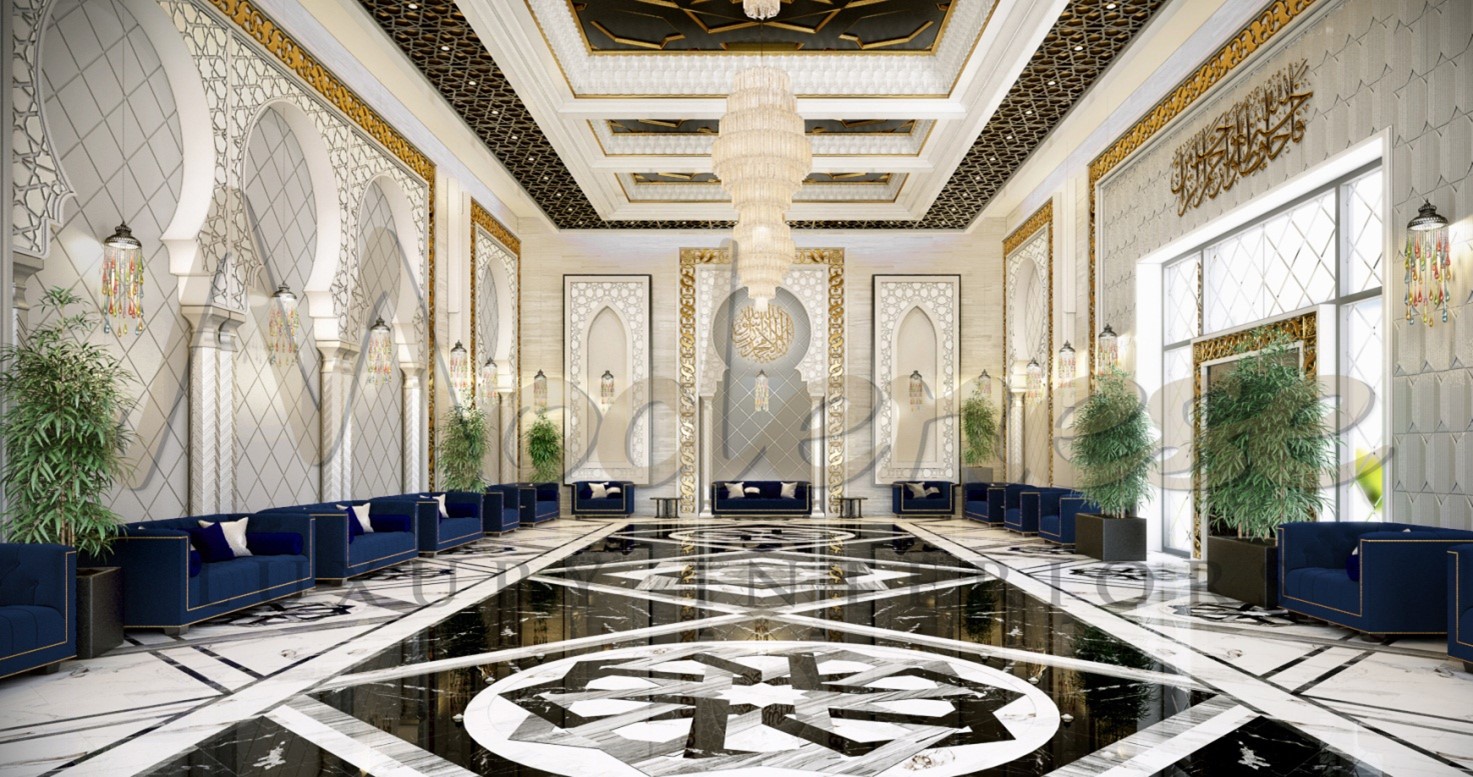 The ceiling design continues the noble and elegant motifs of the wall decor. There is also an exquisite stucco decoration with gilding. A deep niche is framed by a line of soft lighting. And in the center of the ceiling, surrounded by lush curls of moldings, the interior is illuminated by an opulent chandelier in the classical style. To enhance the glow of luxury, the interior designers complement the living room lighting with additional ceiling lamps.
Floor design
Floors of natural marble serve both an aesthetic and practical function. Guests and family members are constantly present in this room. Therefore, marble floors will always give the room a smart and fresh look. To continue the elegant and festive decoration of the living room interior, the floor is decorated with curls of the author's carved patterns of marble of different species. These scrolls are in perfect harmony with the stucco decor motifs and carved inlays on the furniture pieces.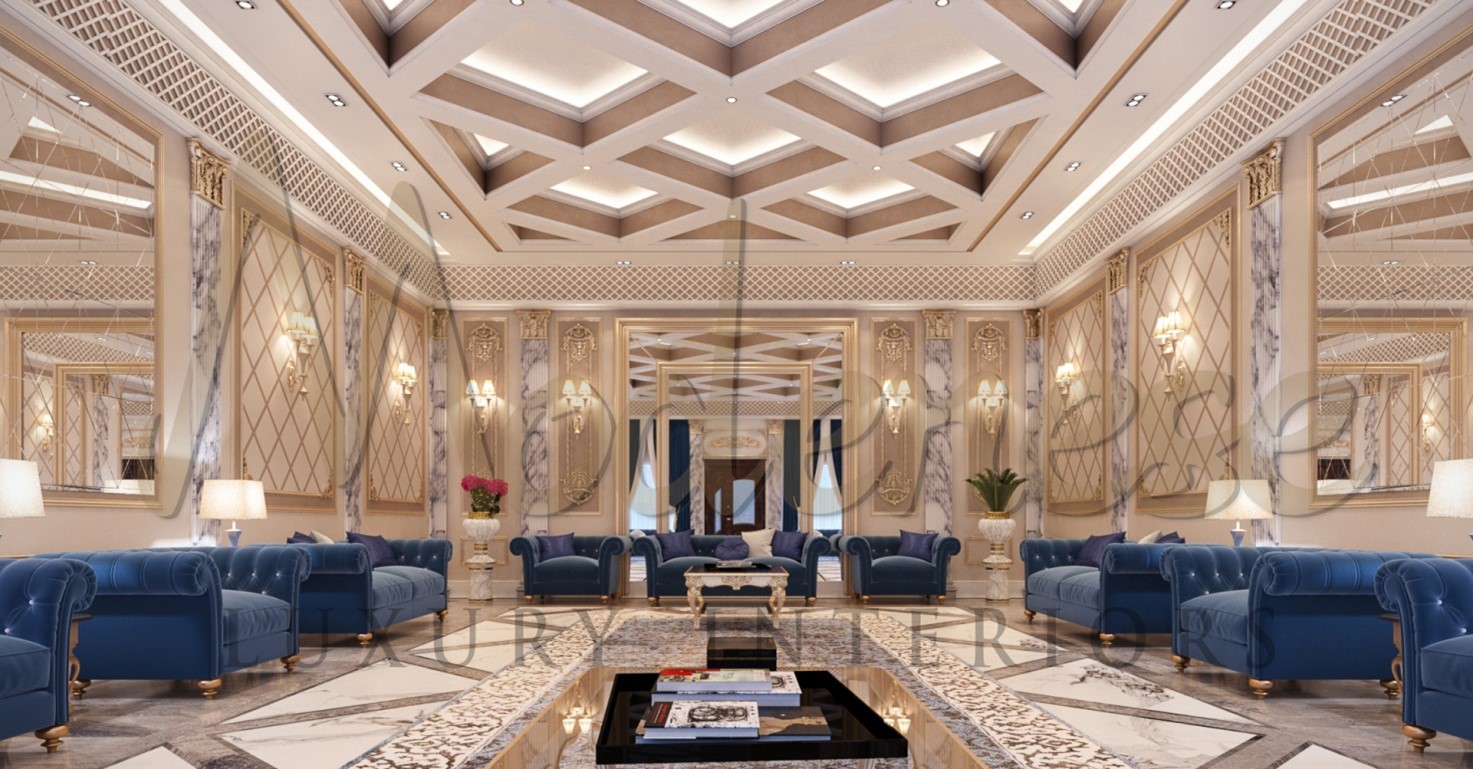 Luxurious furniture
The furniture in this interior living room in Doha plays the role of the main decoration and the main source of comfort. The upholstery of upholstered sofas from a noble emerald velvet hue perfectly harmonizes with the luxurious curtains. Lush green velvet is edged with handmade carved decoration, which is covered with gold leaf. This is luxury and beauty in the highest degree of perfection. Exquisite coffee tables with soft lighting are part of the comfort.
Visit our online showroom