The main principle of our work is the personalized approach to each project. We aim not only to actualize client`s ideas but also to create a unique setting that suits the customer's taste, personality, perspectives, and future ambitions in each project in Kuwait. A successful and unique interior design project can be developed only in close collaboration with the customer.
The interior design company in Kuwait, Modenese Luxury Interiors can provide you with a full range of information – design, consulting and engineering services required for the project, to offer the necessary assistance from the date of real estate acquisition to the moment of project implementation, based on their extensive experience in the design and implementation of various facilities.
Classic Villa Design in Kuwait
We consider assuring the implementation of our projects – the embodiment of them into reality – to be one of the most significant activities of the interior design firm in Kuwait, Modenese Luxury Interiors. As a result, when executing design work, we attempt to deliver as much information to customer as possible, utilizing our whole knowledge set. We provide expert consultations on technology, engineering equipment, construction materials, furniture, home decoration, and any other issues that the customer may have. Our main goal while creating project documentation is to provide maximum clarity for the customer in terms of volume-dimensional arrangement, interior design solutions, home plans, materials, and technology. To do this, we use the most effective visualization tools.
Professional designers from the firm will design classical houses in Kuwait of any complexity. Work such as the design of a cottage project of any complexity is carried out to the highest standard by interior design studio specialists. We build projects in a variety of styles. With our extensive experience, we can confidently state that the works we produce are distinguished by original design and practicality. If we're talking about a private residence, it's a reflection of the owner's personality, interests, and desires. Modenese Luxury Interiors is an interior design studio that specializes in VIP interior design for any area. Any place may be transformed by professional interior designer in Kuwait. It makes it more livable and appealing from an aesthetic standpoint.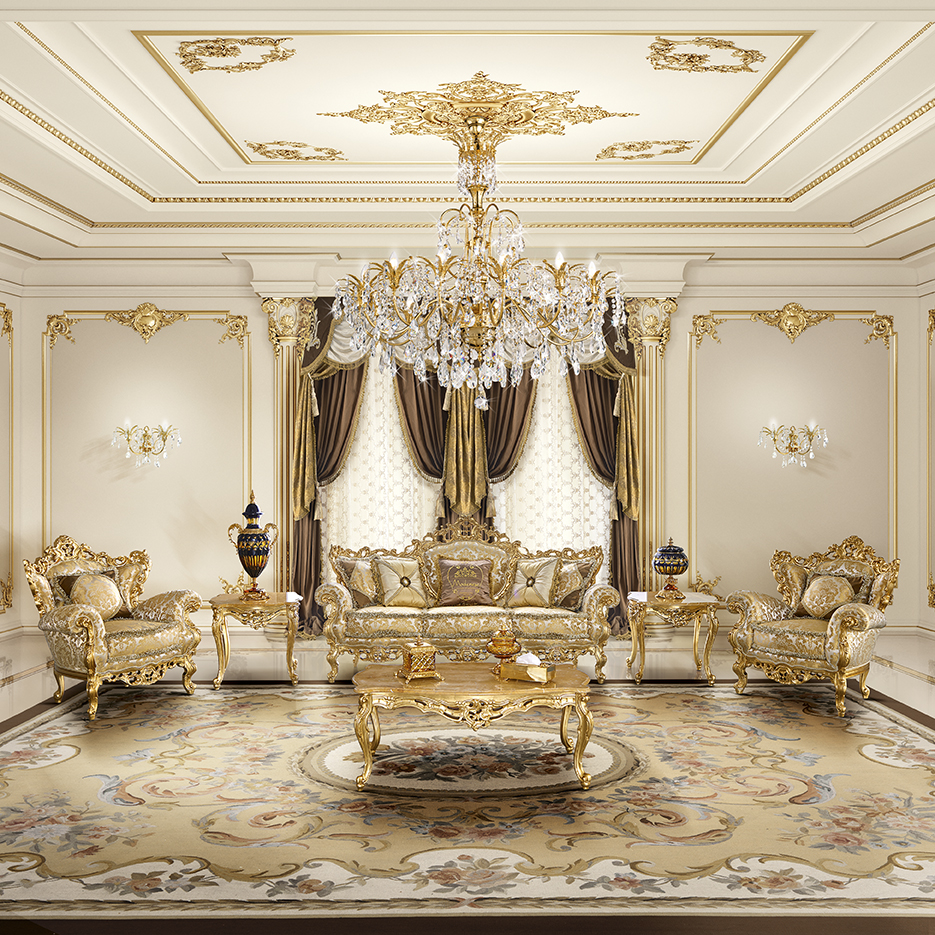 Luxury Interior Design in Kuwait
Interior design firm in Kuwait provides services for anyone looking to create their ideal house. Modenese Luxury Interiors is a skilled turnkey project service provider in Kuwait. Our customers have received high-quality and distinctive interior design, and you will be able to save a significant amount of time, such as when choosing new appliances or furniture.
The interior design company Modenese Luxury Interiors has collaborated with a variety of building firms and furnishing retailers. As a result, when a client places a combined order for the interior, he or she receives furniture and materials at very profitable prices. Our interiors are made with excellent quality and on time. Turnkey interior design Kuwait is a well-established team of designers and builders. Naturally, different amounts of time are required for different design solutions of any complexity. We use professionals that are well-versed in the repair process. You may find out the exact timing of the project implementation even at the stage of computer modeling the premises and creating its electronic layout.
You can also quickly select the interior based on pre-defined criteria. Individual design projects are developed also in the UAE and remotely across Asia, Europe, and the rest of the world, wherever you are.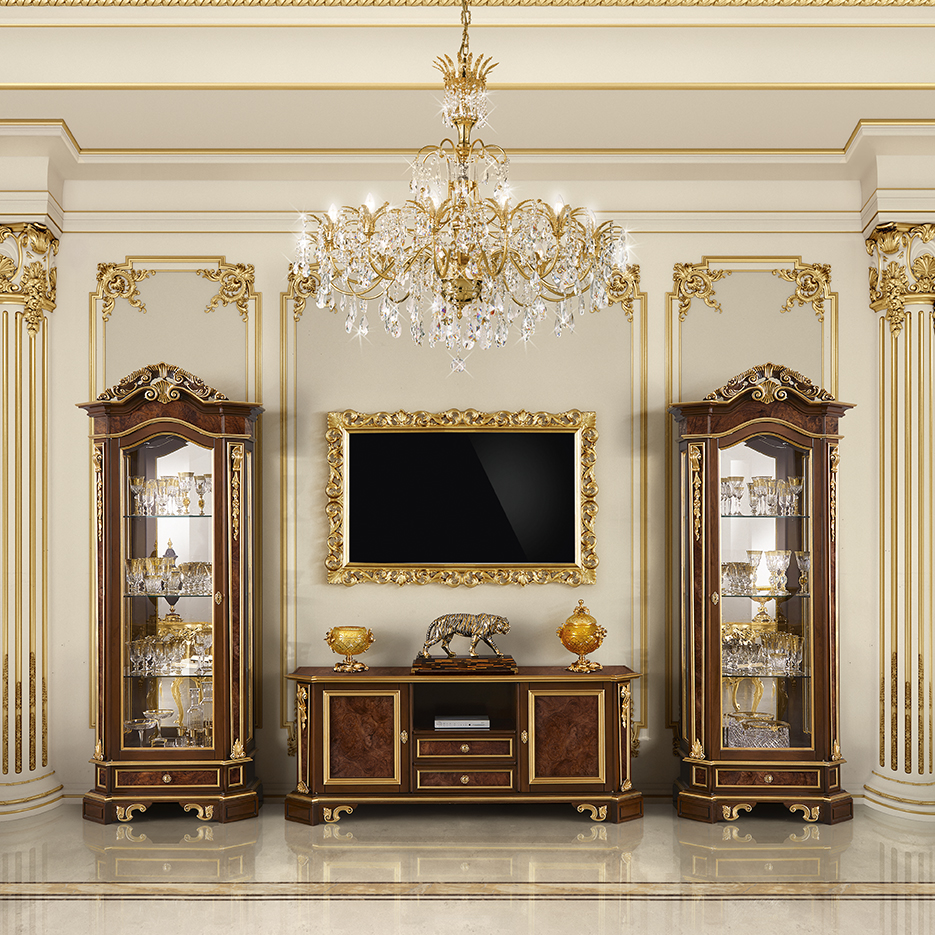 High-End Bespoke Furniture in Kuwait
We would appreciate it if you would entrust the design and installation of luxury furniture to the Modenese Luxury Interiors studio. We wanted to draw your attention to the importance of precision in furniture design. Our designers have decades of experience, expertise and a special approach toward the work. The carved furniture features, created by Italian artisans, can be seen in some of the world's most prestigious interiors. Bright accessories with crystals can be used while assembling and decorating elite furniture, such as Italian furniture, to give the furniture an expressive style and offer the interior a distinctive charm.
We provide a number of packages to meet a wide range of needs and budgets, integrating expert interior design services with high-end luxury furniture and lighting as a fantastic complement to one another. Our talented designers are fully certified in interior design and architecture, enabling them to deliver comprehensive professional services for both small and large projects. The buyer frequently receives assembled furniture, particularly in certain positions (cabinets, armchairs, and sofas), but professional assembly is usually required. The furniture assembler must be extremely careful and attentive when constructing or dismantling furniture.
How we work with clients from Kuwait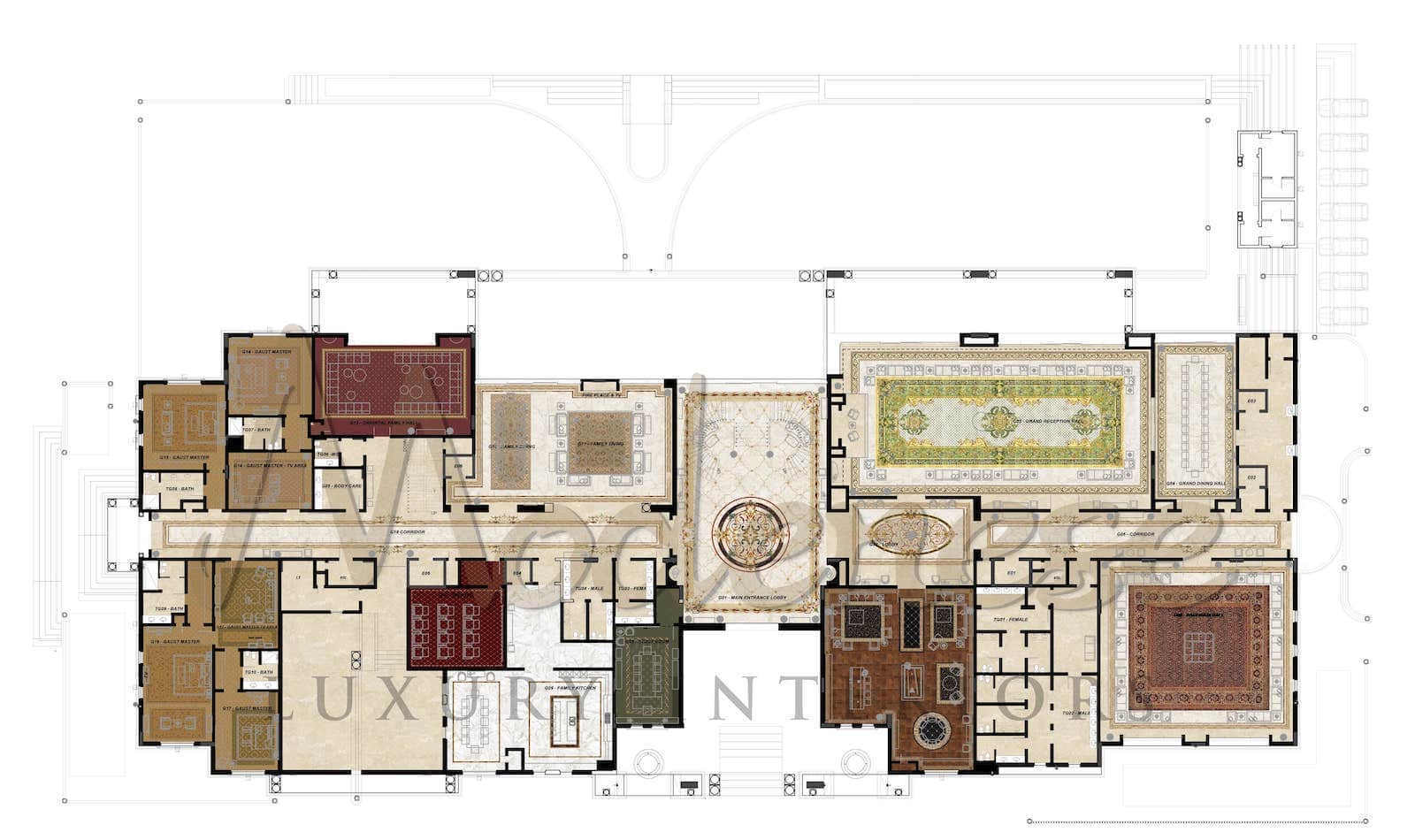 FIRST STEP: Meeting with the client in Kuwait
01
As interior designers, we strive to ensure that our customers' houses represent their own personalities and styles, so they don't feel like they're living in someone else's. Finding out what clients actually want for their home based on their needs, taste, and style is an important element of the initial cooperation.
An initial discussion is usually held to determine what the client wants to do in their home, the rooms involved, and the timeline. After the designer has been appointed, a follow-up appointment is organized in which the design team will photograph the rooms and measure for new furniture and any other pieces or features that are required to finish the room. They'll talk about what's vital to have in each space so that they can meet the room's specific requirements. Some designers provide a lengthy questionnaire to help clients define their style and vision; others may spend time with the customer looking at photos and discussing for an extended period of time.
Following the first cooperation, a designer will visit the property with any additional subcontractors to discuss any construction, painting, wallpapering, window treatments, custom furnishings, and so on.
SECOND STEP: DESIGN CONCEPT & MOODBOARD CREATION
02
Based on the initial meeting and brief, we create a concept outline that summarizes the project for debate. Before proceeding to the next phase in the design process, the client is shown space planning, furniture layouts, color schemes, materials, drawings, and finishes for inspection and amendment.
Once the interior idea has been accepted, we create every element of the design using CAD drawings and 3D photos. Photorealistic pictures of finished interiors, including materials and furniture options, will be presented to ensure a comprehensive understanding of the design and space. We may provide the client with numerous options till he or she is completely satisfied with the design.
We work with architects and engineers who can manage the whole process, from technical drawings to planning permissions, if any component of the building or structure has to be altered to fit the new design.
THIRD STEP: FINAL DESIGN PROJECT & ITS REALIZATION
03
We offer project management services to guarantee that the design is implemented as anticipated and that any concerns are rectified as soon as possible. Our project manager is ready to attend weekly site meetings to answer any design issues and inspect all work completed on the assignment. To complete the style of your interiors, we provide styling services as the final stage in the design process. We work with our customers to discover the perfect accessories and statement pieces for their homes, making them unique and one-of-a-kind. All of the materials, furnishings, and accessories have been purchased. Damaged items are repaired, returned, or reordered, and suitably marked for the project and location. We'll keep track of your custom furniture and accessory orders while also coordinating white-glove delivery and installation of window treatments, wallpaper, artwork, and other finishing touches. After a walk-through to fix any last-minute concerns, we'll schedule a final meeting to shoot professional photographs. After that, we'll leave you to unwind and enjoy your new home!
Interior Design Studio In Kuwait – Modenese Interiors
We're working on a project for your pleasant living, and we're taking your own preferences into account first and foremost. We study the current trends in design and architecture twenty-four hours a day, never losing sight of new advances and innovations. We put a piece of our spirit into every centimeter of the future interior when developing turnkey interior design Kuwait.
Your future interior starts as a brilliant idea, a creative flight, or unique ideas, which we are delighted to share with you, dear clients, before becoming a reality. Our unique approach to each client allows us to design an interior that is tailored to your specific needs, giving them structure and meaning. The ergonomics and usefulness, which are an inherent component of a superb design, are closely entwined with beauty and style.
In addition to design, we also handle project management, construction, furniture and decorative material s, and bespoke furniture manufacture.
Luxury Furniture from Italy
Italian furniture is the choice of those who value their individuality and are not afraid to express their sense of taste in the interior. Italian furniture has always been valued all over the world for its high quality, exquisite design and exceptional aristocratic style.
Italian artisans subtly catch the needs of customers and constantly update the collection of furniture, combining ancient traditions with modern production technologies. Italian furniture factory is working with different styles, so you can always find products in classic style, elegant art deco and Baroque style.
Modenese Luxury Interiors is always happy to offer you original and high quality furniture from Italy, which we will choose and deliver just for you.
You can choose a ready-made design concept or go all the way to finding and implementing your own interior.
Design and execute your dreams! Enjoy the true comfort of new furniture from the Italian manufacturer Modenese Luxury Interiors.
Contact us and we will find a suitable option for you, unique color and finish.