Classic Interior Design In Miami
Modenese Luxury Interiors is an interior design firm specializing in the creation of top house interior design projects in Miami, both private and public. Experts consider all criteria of ergonomics and comfort, the placement of elements and accessories, and a distinctive style of any premises while designing design projects of any complexity. A professional approach and the ability of the team help us to create a design in a short time, as well as discover unique solutions for public interiors and retail spaces. Any project from our portfolio is always a one-of-a-kind creation, made with the client's demands, as well as the characteristics of the space.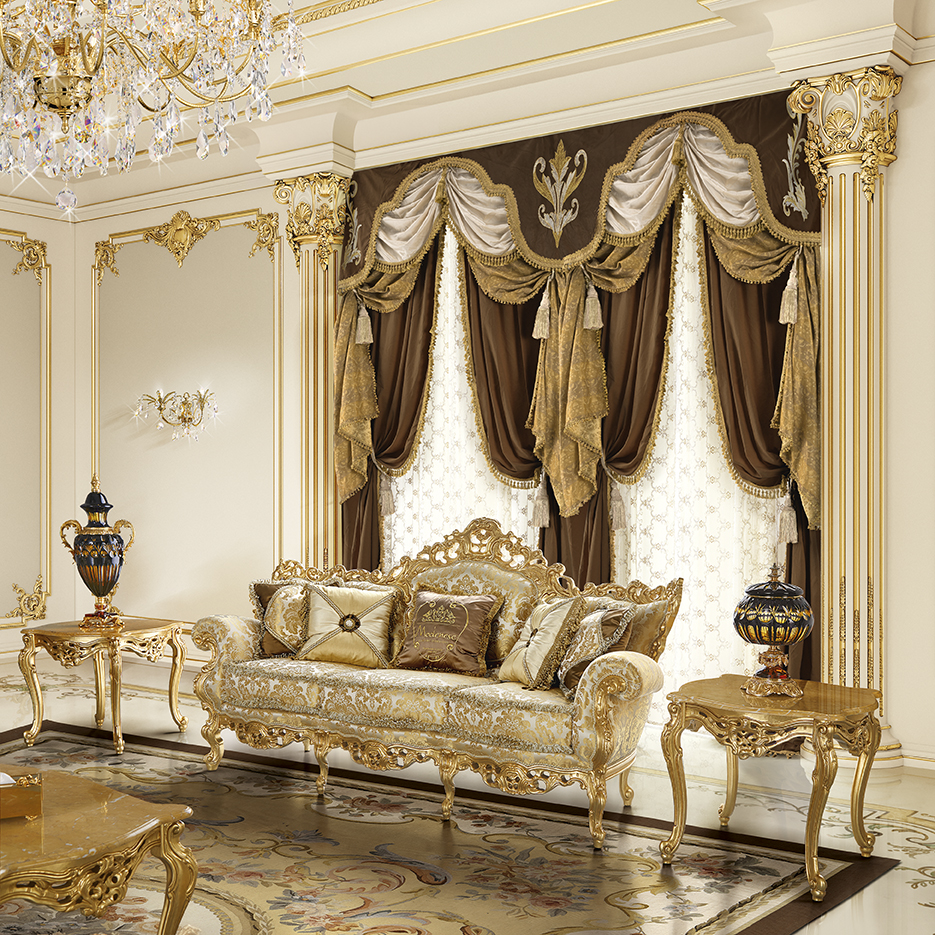 Classic Villa Design In Miami
One of the most popular styles is classic. We use stucco, hand-carved furniture, gilding, and classic-style furniture in our interior design projects. Our designers create author's furniture for high-end luxury interiors. Textiles have a significant part in the design of any premises. Decoration of interiors sets the tone for luxury and an inviting atmosphere. The ceiling décor also plays a significant impact. We design exquisite solutions that are pleasing to the eye when laying in a nice bed. We enhance traditional chandeliers with new lighting techniques to make the dance of light and shade in moldings even more attractive. A carved marble or creative parquet can be used to adorn the floors of houses.
Interior design in classic style is the ideal approach to include the unique design. The interior designer's ability is shown in the luxury improvisation with materials and textures. The interior has a particular appeal of classic luxury thanks to the abstract design, vivid color combinations, and magnificent lighting highlights. In terms of classic luxury interiors, interior design concepts are the most diversified. The classic style has a distinct flavor and atmosphere. In this style, we construct luxury bedroom decor. Luxurious textiles, exquisite accessories, and a lush palette of colors create a one-of-a-kind aesthetic. In the development of interior decoration ideas, décor objects play a distinctive function. A canopy, for example, adds a touch of regal magnificence to the living room or bedroom.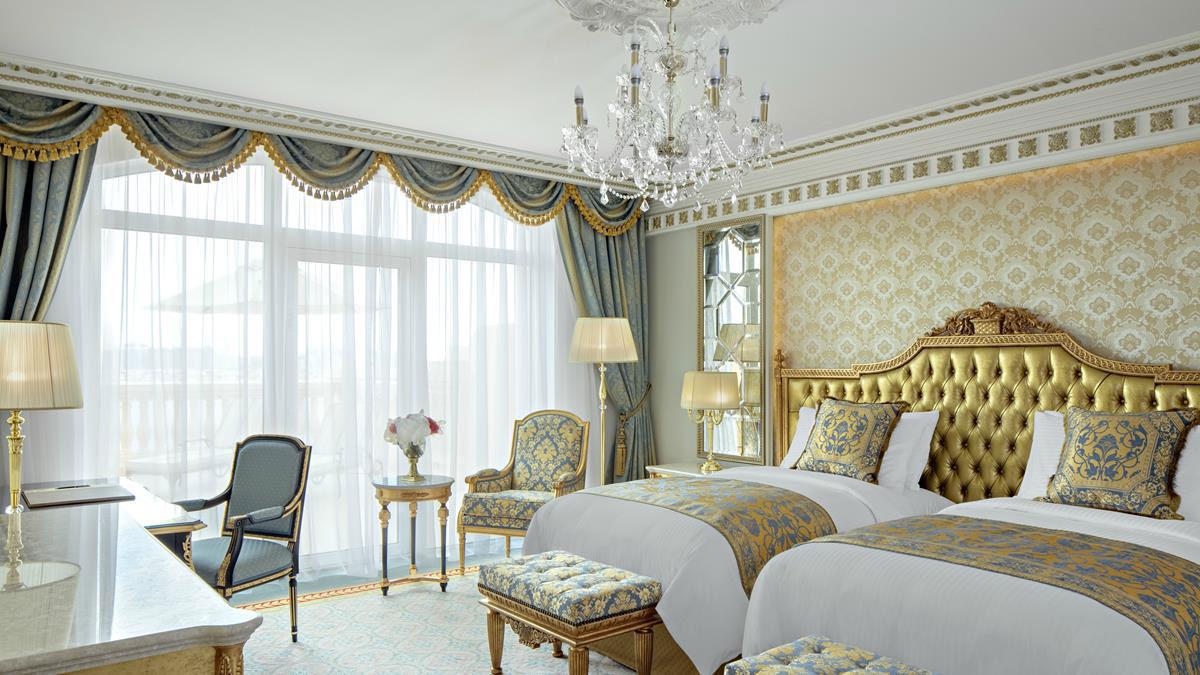 Bespoke High-End Interior Design In Miami
Interior Design in Miami is a mix of new technology and natural materials, untamed landscapes and hard stone jungles.  House designs for residences have plenty to admire in terms of bold ideas, inventive solutions, classical elegance, and modern simplicity. Any work on architectural designs for houses may be left to us, including the establishment of an apartment redevelopment project or the rebuilding of a country house, interior décor or decor of a room, furniture and accessory choices. You can invite our designers at any step of the interior design process or purchase a turnkey interior design project in Miami
During the years of successful operation, the interior design studio in Miami developed hundreds of luxury home and public interiors. Modenese Luxury Interiors produces the finest house interior design in Miami based on our expertise, which we continually improve, attending various exhibits, master courses, participating in contests, researching new trends in design development and the experience of other experts in this field. Environmental and ergonomic considerations are given special attention in our initiatives. Each customer is a one-of-a-kind individual to us, which is why each project is a distinct space philosophy. The interior is filled with a unique feeling of comfort and warmth because of this conviction in the embodiment of initiatives. We work with the greatest finishing material and furniture manufacturers and suppliers, as well as construction teams that help us fulfill all of our visions.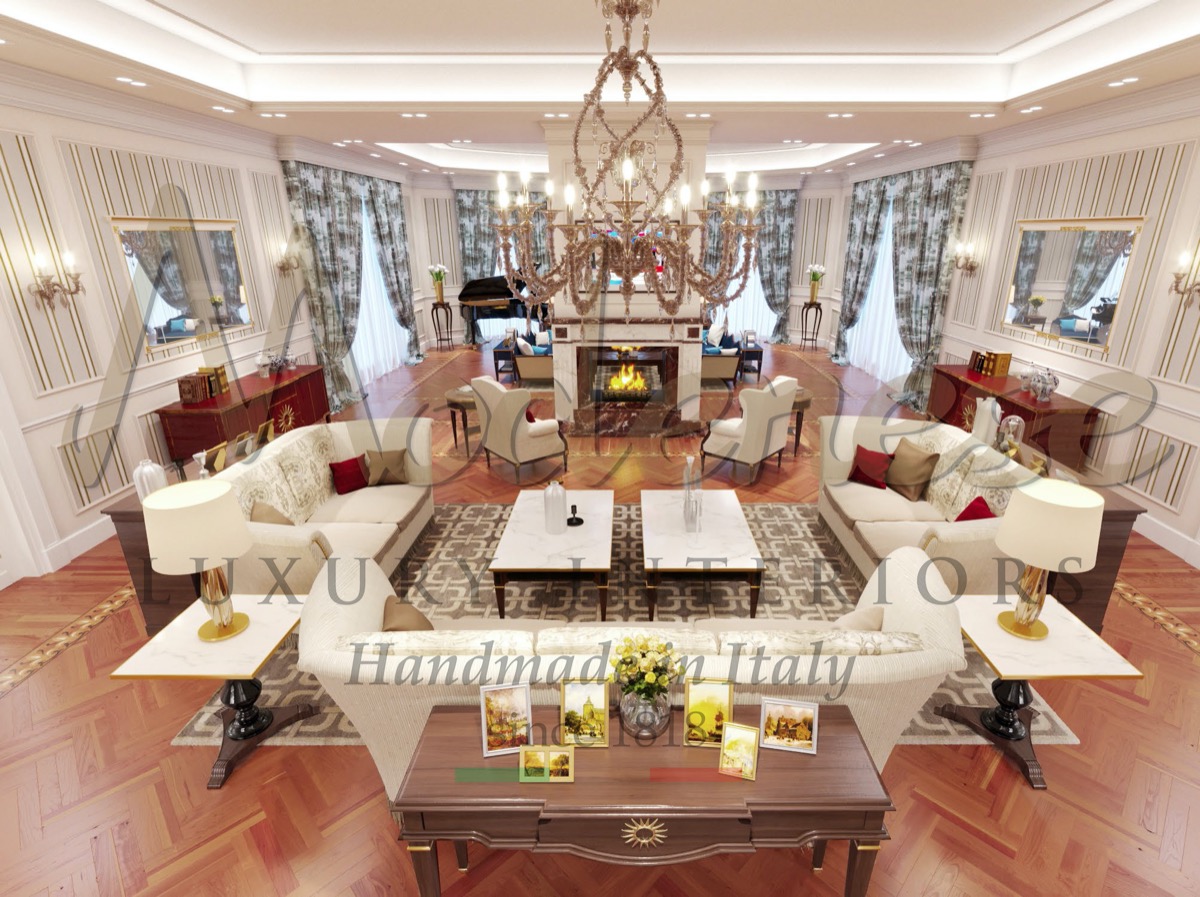 Hand Made Italian Furniture in Miami
Elegant, well-designed furniture items add appeal to a modern house. These details usually come in neutral tones with accents of shade in the decorations. After a long day at work, what could be better than returning home to a lovely and well-designed living room? This luxury furniture from Modenese Luxury Interiors undoubtedly makes an impression when placed purposefully in any room. The company offers a diverse collection of furniture, ranging from trendy and classic items to stylish vases, lamps, and decor that will complement whatever design scheme you have in mind for your house. Dark, brown, and white colours characterize contemporary furniture. It creates a stunning backdrop for your living room's design motif. Home offices are becoming more common in many houses, including those with limited space. Choose office furniture pieces that allow you to wind down and be more productive. These furniture items may get your interest if you need something fashionable and popular for your home. It offers a wide range of styles at reasonable pricing. Clean lines and smooth edges characterize mid-century modern furniture, which has hints of the past.
The furniture should be not only stylish and practical but also look expensive in luxury interiors. However, it is not necessary to buy antiques, decorating the living room in the Baroque style; it is quite possible to do with modern samples, harmoniously matched with the rest of the room. Italian manufacturer Modenese Luxury Interiors creates collections of luxury furniture that can perfectly match any room and easily fit even the most intricate interiors. The designer furniture for the living room is made of expensive premium materials. These are natural wood, glass, metal, European textiles – velour, jacquard, flock, chenille and other fabrics. As a decoration, we use an inlay, different kinds of stitching with filling from natural cotton, carriage ducking. The details make furniture pieces by Italian artisans luxurious and unique.
How we work with clients from Miami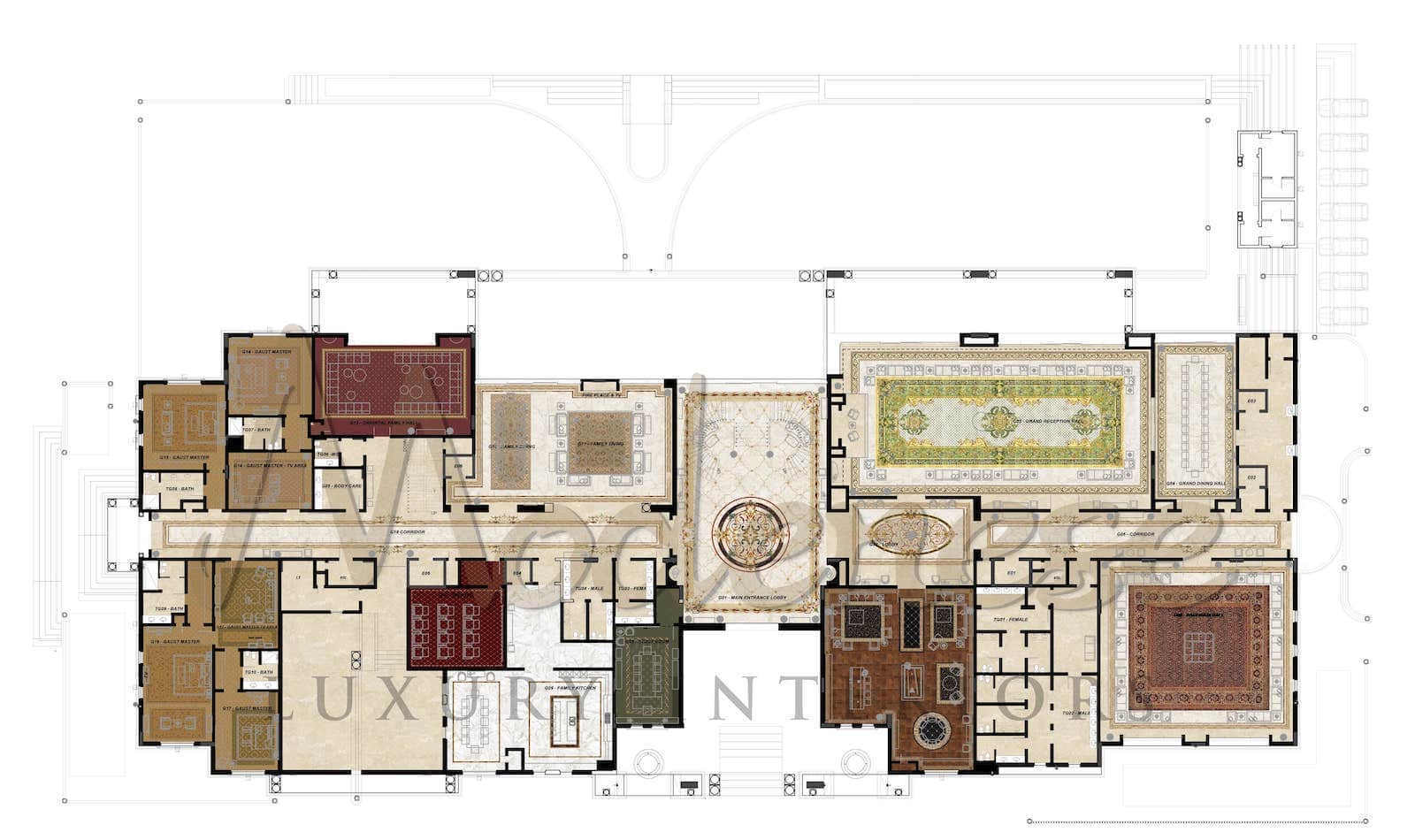 FIRST STEP: Meeting with the client in Miami
01
You must approach the search of a designer very responsibly, as the design project takes a long time, and you should feel comfortable working with those or other people. An important factor is the first meeting of the client and the designer, so we often invite clients to our office, where we tell them in detail about our scheme of work, show portfolio with projects, samples of finishing, and in general, we understand whether we can make a perfect project together as a team. Next, we conclude and sign a contract to create a design project. The contract is an indispensable and responsible step in general cooperation. We can meet with you immediately at the site, in the office, or even online. Moreover, if it's a project in another city or country, we can do it remotely!
SECOND STEP: DESIGN CONCEPT & MOODBOARD CREATION
02
A good layout is the basis of design; it's probably 50% of a successful design project. When working with the layout, we try to make it as functional and comfortable as possible. The layout is designed for a particular family or person, certain wishes, hobbies and lifestyle. That is, at this stage, it is necessary to consider all the details – where will be located the mirror with a console for a bag etc. We create a lot of planning decisions in the process of designing, but the ideal scenario for specific tasks is a few, or even one. Then, according to your wishes, if necessary, we adjust the planning solution. After approval of the client's planning solution, we proceed to the aesthetic part of the project – visualization. It goes through three stages of adjustments for each room. Then we make a complete set according to the approved pictures. We select doors, finishes, flooring, etc. After approval, we start to make working drawings.
THIRD STEP: FINAL DESIGN PROJECT & ITS REALIZATION
03
The beginning of this stage – the realization of the project. The designer performs the author's supervision. Here we control the compliance of the work performed with the design project. If necessary, we make changes to the working drawings. The author`s supervision – is an economy of time, money and most importantly, it guarantees the expected result. We also offer our services for the implementation of your project, while taking full responsibility for the quality of construction, configuration and decoration, so you get turnkey interior design. We take a creative approach to the decorating process, giving new life to your favorite things to create a truly personal space with an individual character.
Interior Design Studio in Miami – Modenese Interiors
Communication with real specialists is a joy while working with us. We will focuse on the end goal. You will receive a one-of-a-kind interior design, the finest house interior design in Miami, created especially for you. We consider your preferences, lifestyle, interior design choices, and budget. The best architect and interior designer in Miami are delighted to develop for you a luxurious interior design that is both comfortable and beautiful, as well as architectural designs for homes that are admired for their magnificent pomposity and luxury.
Furthermore, our greatest team will construct a one-of-a-kind design for offices, hotels, restaurants, and banquet halls. In a short period, our clients acquire exquisite house designs in Miami. You may order a high-end interior design project in Miami or choose a more cost-effective choice; in any case, you will be delighted with the result of your collaboration with us. The luxury interior design from Modenese Luxury Interiors will be meticulously planned and fitted to your specific requirements. We offer high-quality services with a personalized approach and attentive attitude to each client.
Luxury Italian Furniture, Delivery and Installation in Miami
We create furniture for people with high demands, for those who appreciate prestige and high status. A luxury living room with Italian furniture will become a worthy face of your home. Only elite furniture made by Modenese Luxury Interiors can reflect the sophistication and individuality of your style. If you are looking for truly bespoke high-end furniture of exceptional quality and impeccable style, you should review our catalog of exquisite furniture sets. Elegant forms, unique design, the highest quality, maximum comfort, and functionality – all this forms the chic and comfort of the house. Italian furniture will give a sense of fabulous beauty and will plunge you into the world of brilliance.
Buy luxury furniture in Italian style – it means decorating your home with rich interior elements of the highest quality. For more information about the interior design services, please contact our manager:
export@modenese-interiors.test