High-end Interior Design in Los Angeles
Most interior design firms in Los Angeles work on a variety of projects, the most prevalent of which is, of course, apartment design. Modenese Luxury Interiors company has been designing flats and cottages for a long time, as well as offices and administrative buildings, hotels, sports facilities, cafés, and restaurants, but this is not all list of our services. Our team specializes also in the design of specific project directions and components. Professional interior designers follow not only the norms of classical architecture but also incorporate numerous styles and directions into their work, greatly expanding the building possibilities and bringing any customer's vision to life.
Bespoke Classic House Design in Los Angeles
We, as a professional interior design studio in Los Angeles, endeavor to satisfy all of the client's demands. Our professionals have extensive expertise and innovative thinking in the design of projects ranging from modest comfortable cottages to huge retail malls, hotels and offices. Our specialists will listen to your ideas and design a project that meets all technical requirements while also having its unique "face" and becoming a striking example of luxury architecture.
Design of aristocratic classic house in Los Angeles is founded on the following principles:
The blending of textures, colors, and classical elements in a pleasing manner
Improvisation with classical and modern elements that is graceful.
Comfort that is intelligent
To create the right first impression of the house, we have paid special attention to the design of the hall. Interior design villa in Los Angeles adjusts to the pleasant sensation of a holiday at first. Marble floor decorated by exclusive image with exquisite curls. In our projects, we are using the most modern stone cutting technology to realize the most complex patterns and ornaments. Mirror panels, with gilded ornaments and matte cream-colored stucco, make the basis of the walls decor. Thanks to mirrors, hall visually expands the space. As well as elegant crystal chandeliers glowing intensified the room.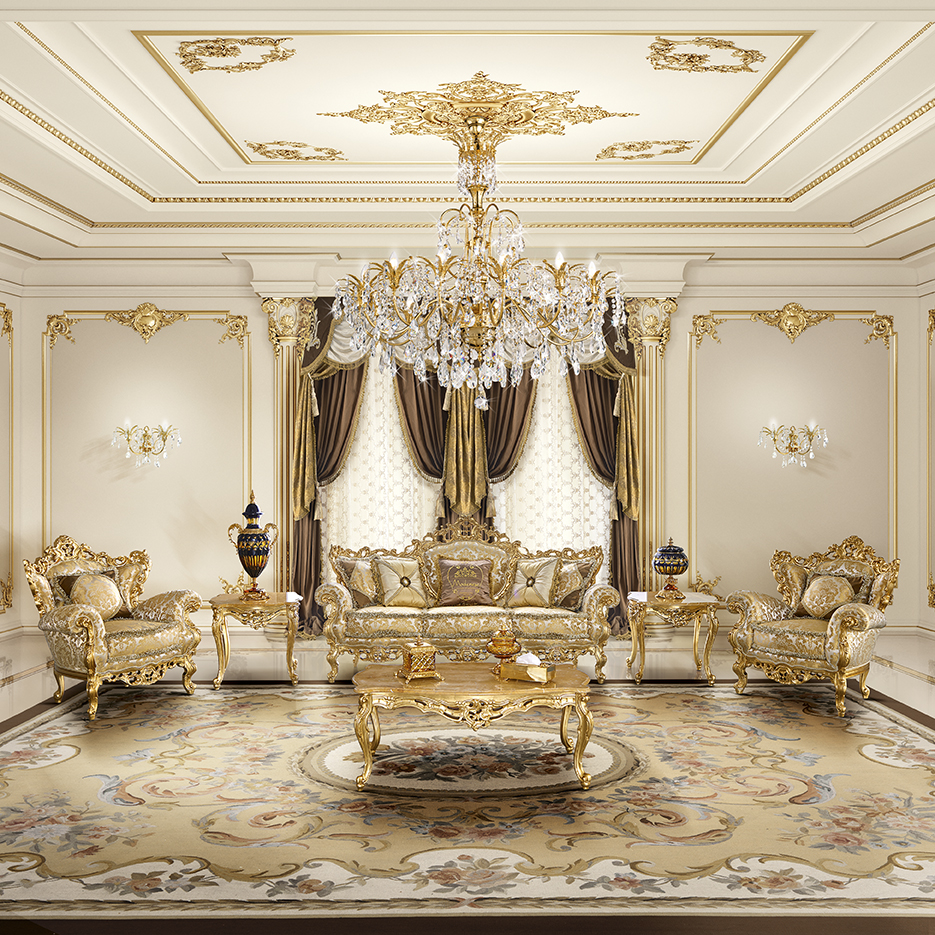 Beautiful High-end Interior Design in Los Angeles
The biggest benefit of working with us is that we treat each customer as an individual.  Our top interior designers in Los Angeles listen to the customer's requests, discussing various ideas and solutions, and only after all difficulties have been resolved, begin to build the project design. Modenese Luxury Interiors is one of the most professional companies in decoration of premises in the USA. During project implementation, our team considers every component, including shape, color, texture design details, and lighting of the house in which the owner would spend the majority of his or her time. The specialists of Modenese Luxury Interiors studio not only create interior designs, but also provide the technical expertise to execute creative ideas.
Each design project in the portfolio of our interior design studio is meticulously planned and infused with an exceptional feeling of care for the development of style, quality, and first-class comfort. The majority of our projects are designed in a classic style, reflecting our clients' desire to invest in interiors that are timeless and never go out of style. There are true design masterpieces, and the excellence of their execution elevates them to a higher level than merely interior design. Each of our projects is a work of art. The interior designers at Modenese Luxury Interiors use only the best quality materials in their projects. This furniture and high-quality finishes were manufactured by the top Italian artisans. The best interior design studio in Los Angeles has many years of successful work experience, so you can be confident that all of the work will be done to the same high standard as the most premium interiors.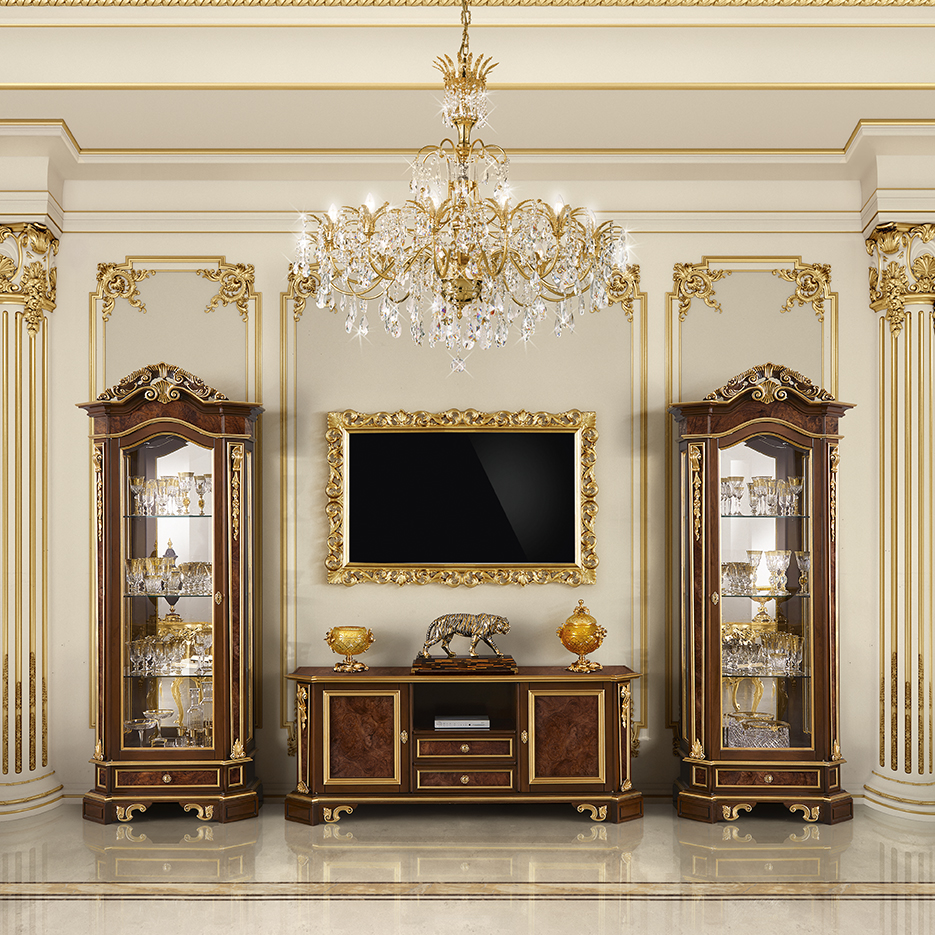 Refined High-end Italian Furniture In Los Angeles
The main highlight of exclusive Italian furniture is the use of natural wood, high-grade upholstery materials and handmade decoration elements. The smooth, laconic lines of Italian furniture, the absence of unnecessary details give elegance and sophistication to the room. Luxury furniture showroom in Los Aneles offer a wide range of collections of premium Italian furniture. A wide range of modular systems, sofas, cabinets, beds, closets, kitchen sets, decorative lamps are available also online at our website.
It is very convenient that the exclusive models can be made to order, this has many advantages: it will fit perfectly into the interior, will fully match the color scheme of the room, there is an opportunity to remove or add decorative details; you can choose the finishing materials, soft components. Furniture according to individual parameters is not just a designer product. The owner is personally involved in its creation, determines what solid wood it will be made of and how it will look in the end. The result of such work will be impressive, because the product will be suitable for a particular person, taking into account all his wishes. The combination of exclusivity and unsurpassed comfort of Italian furniture allows you to implement the most daring ideas in the interior. For example, you can create the atmosphere of the gorgeous Empire style with rich decor and massive forms. Or realize the refined and charming Rococo style with intricate carved and stucco patterns.
How we work with clients from Los Angeles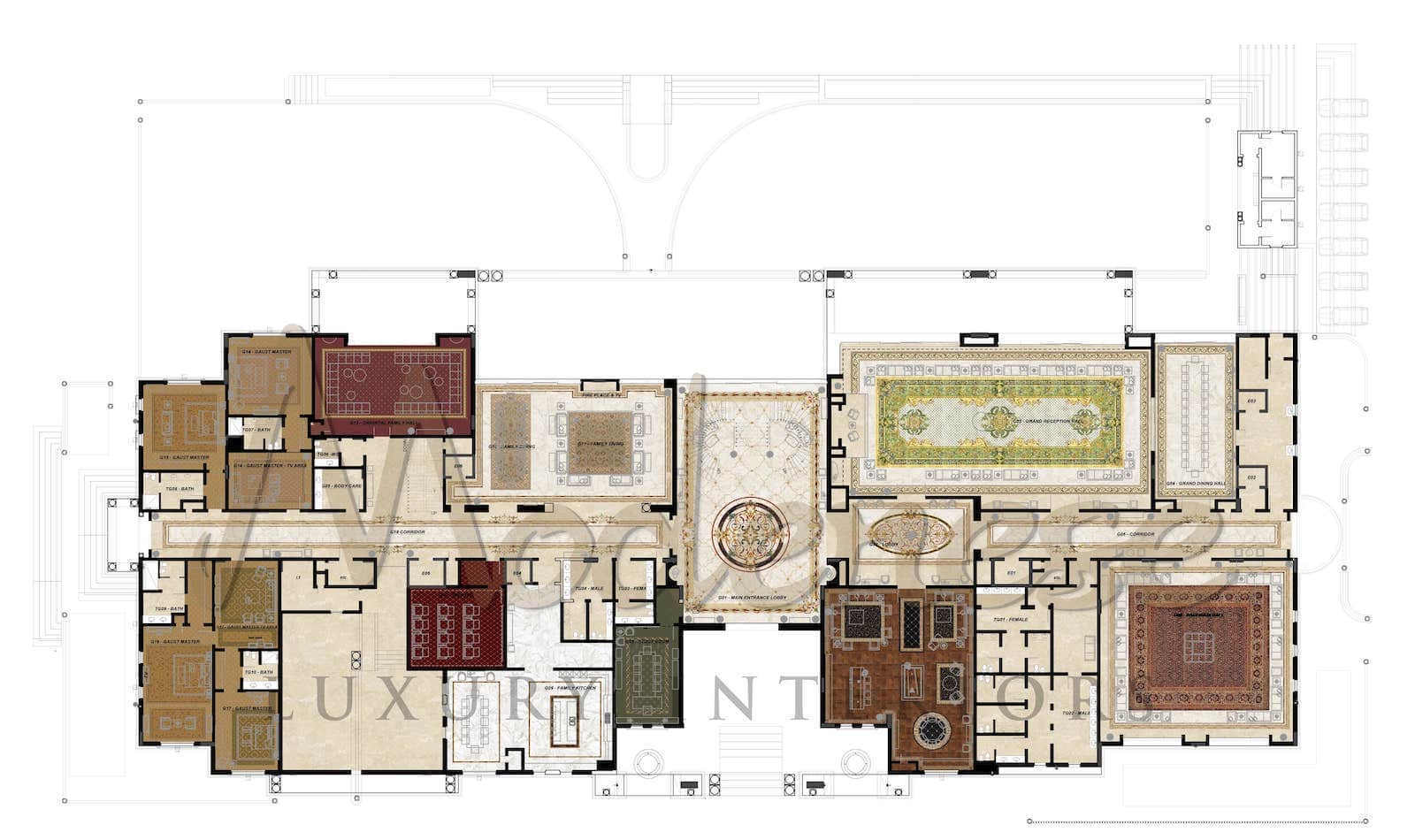 FIRST STEP: Meeting with the client in Los Angeles
01
At the meeting in the office or online we get acquainted and discuss the future structure: the architecture and design of the rooms. We analyze your preferences and wishes, which you indicated in the brief – this is the beginning of a trusting relationship to create your home. It is very good when the client already has an idea of what kind of result he/she would like to get. Once the designer understands your wishes, the actual process of interior design begins – the creation of a unique image of the room.
SECOND STEP: DESIGN CONCEPT & MOODBOARD CREATION
02
The result of this stage will be an elaborate image of the future home, its appearance, position on the site and the interior. Each room responds to your wishes and expresses the preferences of the family members. At this stage we detail all the decisions of the previous stage, this is the difference between the working draft and the conceptual design. It is necessary for further construction and finishing works. There is everything: projects of engineering networks, internal communications, design-project for all rooms. Detailed elaboration at this stage reduces the risk of unnecessary costs during construction to a minimum. After coordinating the 3D visualizations of the interior, we prepare a preliminary budget for the project. The price of all items that can be counted at this stage is indicated: furniture, lighting, carpentry, plumbing, freestanding items, etc. Discussed with the client for agreement and comments. You will get: Home floor plans, Floor plans, Facade drawings, 3D-visualization, Specification of windows and doors, Arrangement of furniture, equipment and plumbing, Wall plans and layout of floor coverings, Ceiling plans and arrangement of fixtures, Arrangement of switches and light groups.
THIRD STEP: FINAL DESIGN PROJECT & ITS REALIZATION
03
We take upon ourselves the organization of purchase and delivery of building materials, furniture, fittings, design and decor elements, accessories, agreed during the development of the design project. We control the quality and timeliness of delivery of goods. Every month we provide a report to the client. When all the finishing work is finished, tiles and laminate are laid, the walls are painted and plumbing equipment is installed, the process of interior decorating begins. It includes the purchase of furniture and fixtures, the selection of textiles (curtains, blinds, bedspreads), the choice of decorative elements.
Interior Design Studio In Los Angeles – Modenese Interiors
Nowadays its difficult to find artisans who can transform the house into a home where every aspect is clear planned so that there is no other way to conceive the ideal setting for working, relaxing, or entertaining. The main goal of interior design studio Modenese Luxury Interiors is to create a design area where people can feel at ease while admiring every aspect of a new picture of their house.
Our interior design bureau considers a variety of factors in order to complete this assignment, including ergonomics, standards, and functionality. All of this, located in a lovely environment, contributes to a relaxing and enjoyable stay at the property. Our luxury interior design of premises is the key to your happiness. Each of our design projects has been created in such a way that clients are pleased and eager to return to their new residence. Our interiors are created using a variety of different types of space planning solutions. As a result, we are working closely with the client to design the perfect interior.
Premium Luxury Furniture Design in Los Angeles
Elite furniture: exquisite collections for lovers of luxury. In our online showroom, you can find Italian furniture, made from precious wood – beech, cedar, oak. Products made of these materials have the following advantages: Exquisite texture, High durability, Ecological purity, Longevity. Italian furniture and home décor by Modenese Luxury Interiors are decorated with carved decorative elements, forged details, all elements are made by hand, which gives each product uniqueness and individuality. Italian furniture is always famous. Time flows, trends and fashions change, but Italian furniture always remains in demand and it's extremely popular.
You are a few steps away from your dreams!
We are always ready to offer the most interesting solutions, high-quality Furniture, and favorable prices for connoisseurs of style and comfort. Just contact us to discuss your project!
Our manager is Los Angeles – Ms. Elvira Voroniuc
export@modenese-interiors.test