Interior Design for a Master Bedroom in the Royal Style
Classic master bedroom designs incorporate the fundamental ideas of designing a luxurious bedroom.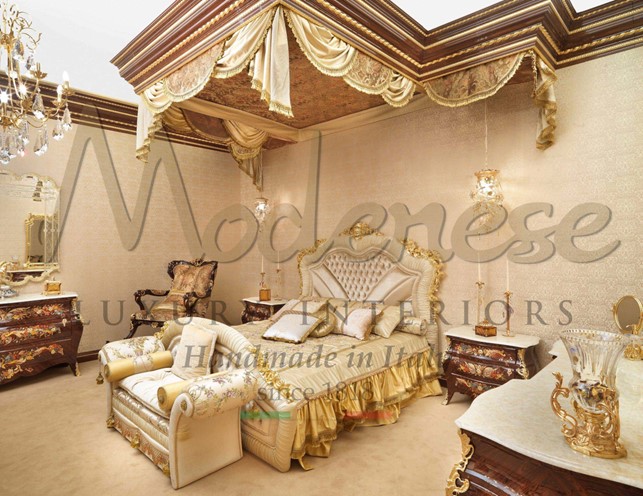 This is a lovely fusion of a homey atmosphere with an opulent appearance. An architectural design was highlighted by interior designers. The villa's first floor is where the bedroom is situated. And the project's authors suggested a chic staircase built of priceless wood so that people could go to the second story in comfort. Some wooden components have carved ornamentation and have been painted a milky white tint.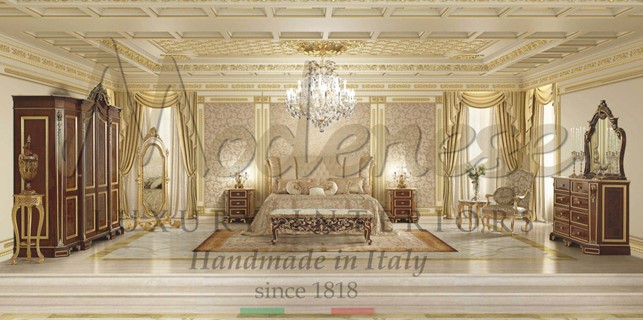 A ceiling decoration is created in the finest styles of contemporary classics. A pristine white expanse is complemented with tidy moldings and stucco medallions, with a vintage chandelier in the middle. You may find textile wallpaper with exquisite damask designs for wall décor. Wooden parquet effectively emphasizes the coziness of house.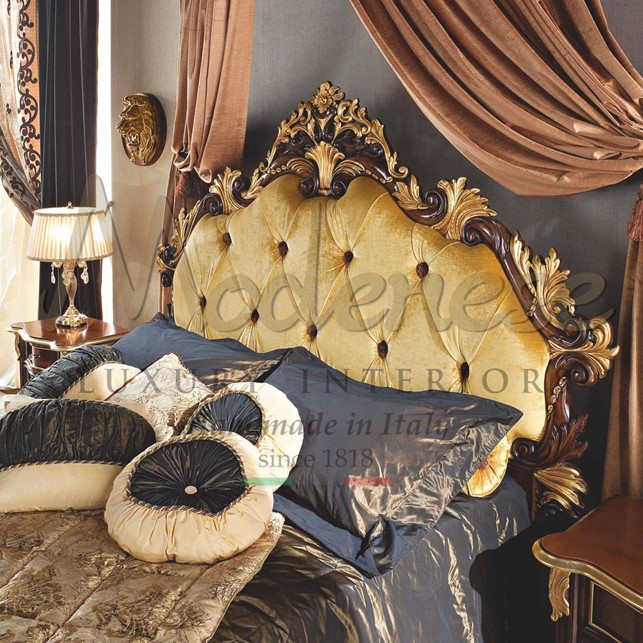 A huge fireplace and a natural, soft carpet have been added as further accents on the warmth and comfort. A beautiful mirror with a bevel complements the light marble fireplace, visually extending the space and enhancing its elegance and style. The drapes in the main bedroom took on a particularly vibrant accent. The windows are embellished with cream-colored silk drapes that have beautiful stitching. Of course, a plush bed with a plush headboard is a key component of the master bedroom's decor.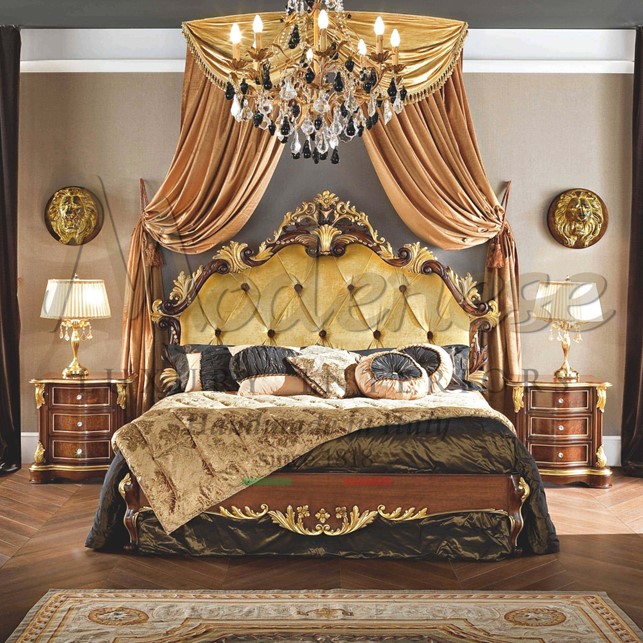 Noble fabrics with a caramel tint adorn the headboard and footboard. A majestic canopy highlights the home's grace and decency.
Visit our online showroom