Interior design companies in the UAE – Modenese Luxury Interiors
Living room design is quickly becoming one of the most important methods for homeowners to express their personalities. It is a welcoming environment for all family members, friends, and visitors. The design of a living room is the conclusion of an interior tale, which interior designers Dubai tell in every project.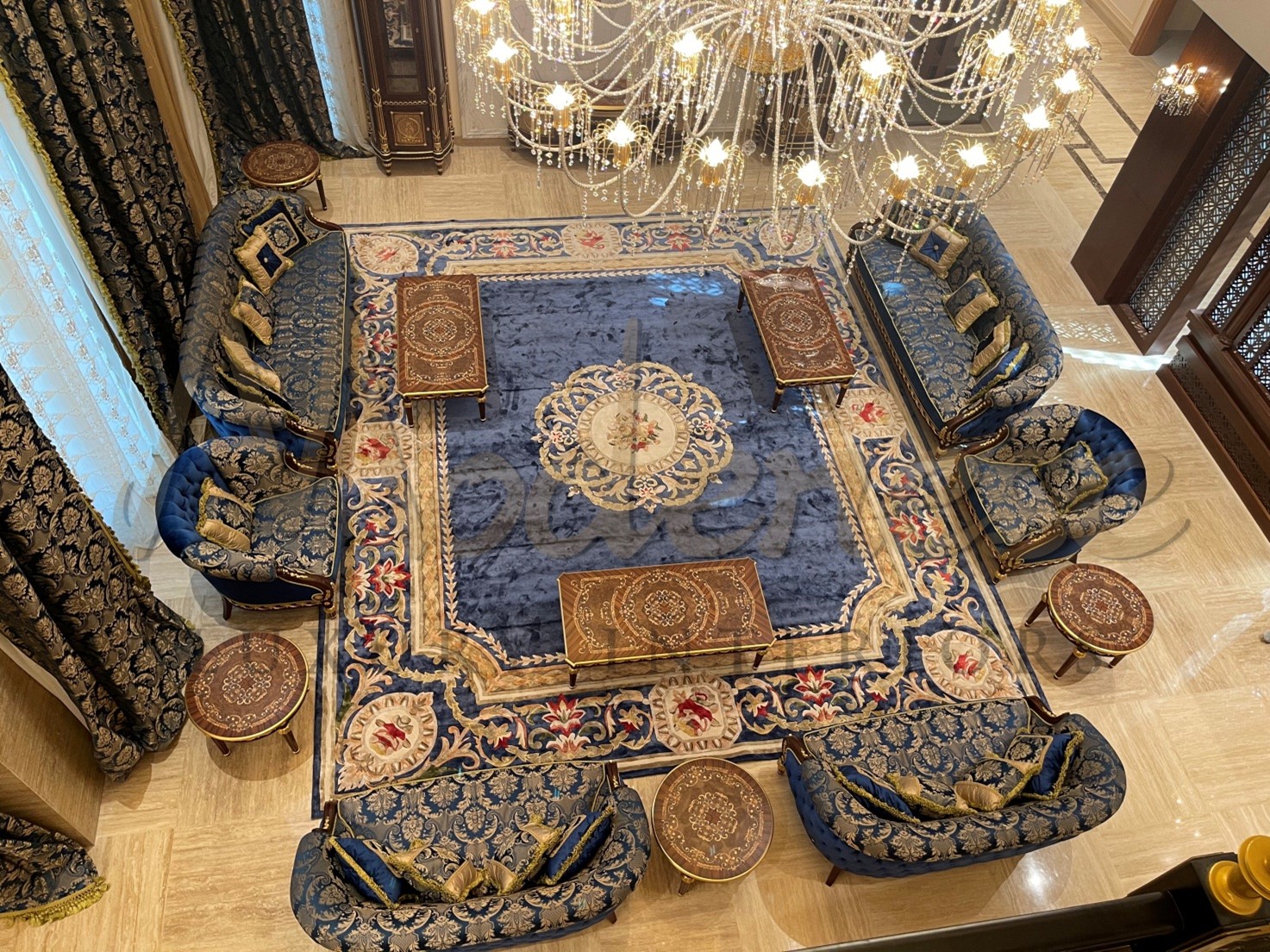 In this piece, we will go through some fresh living room interior design concepts in a traditional style. For ages, this style has been popular. Furthermore, classic-style interiors accentuate the house owners' respectability and aristocratism.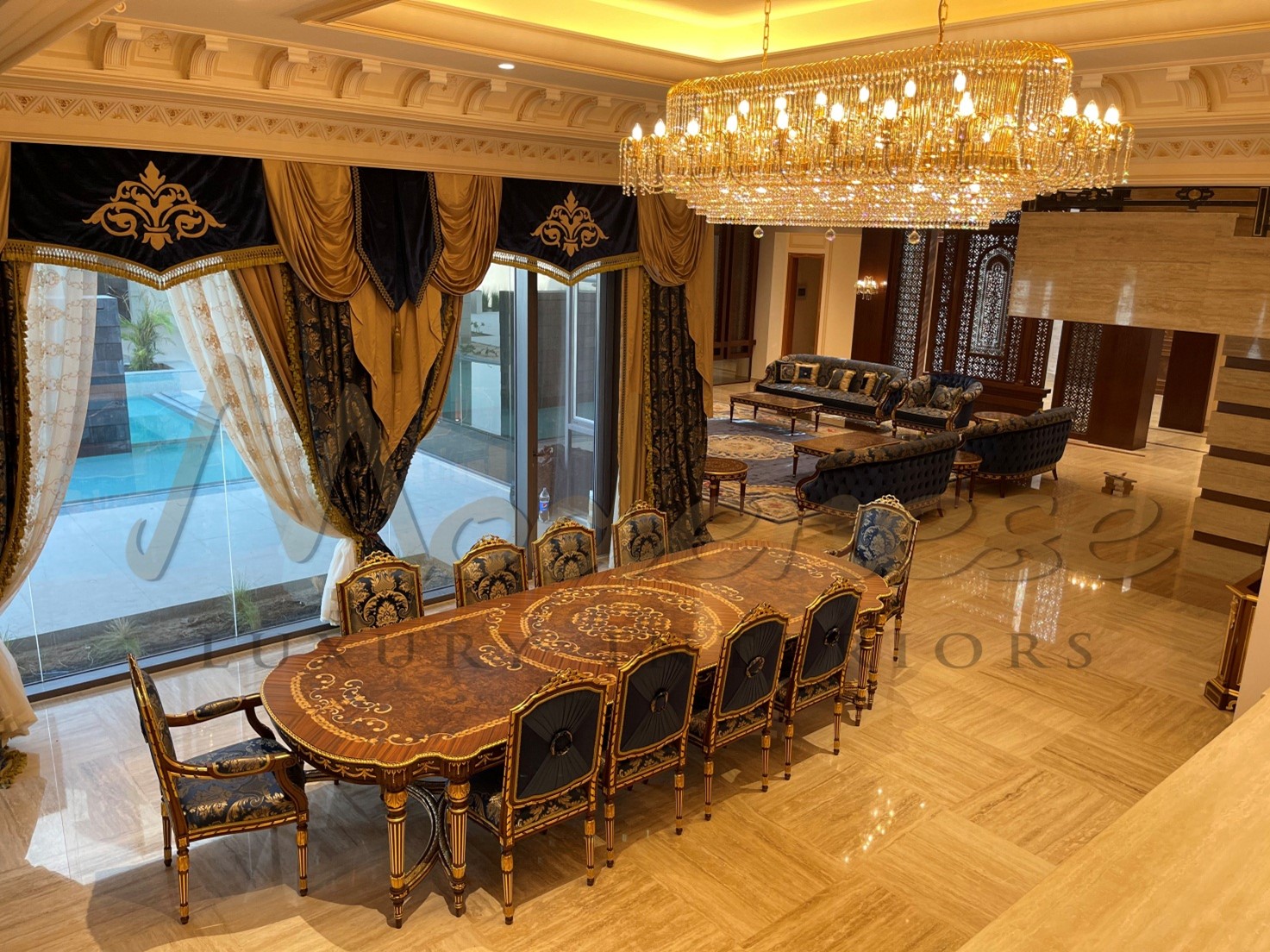 We apply the following concepts while designing such interiors.
Interior design should highlight the positive aspects of an architectural layout.
The interior design of a living room is consistent with the overall idea of the project.
The color pallet complements the window decoration and furniture.
Interior lighting ensures a pleasant stay in a room at any time of day.
The pastel color palette dominates this living room's interior design. The ceiling is covered with stucco and gilded accents in the greatest classic style traditions. Curtains and pillows in warm purple tones made delightful highlights in a cream-beige theme.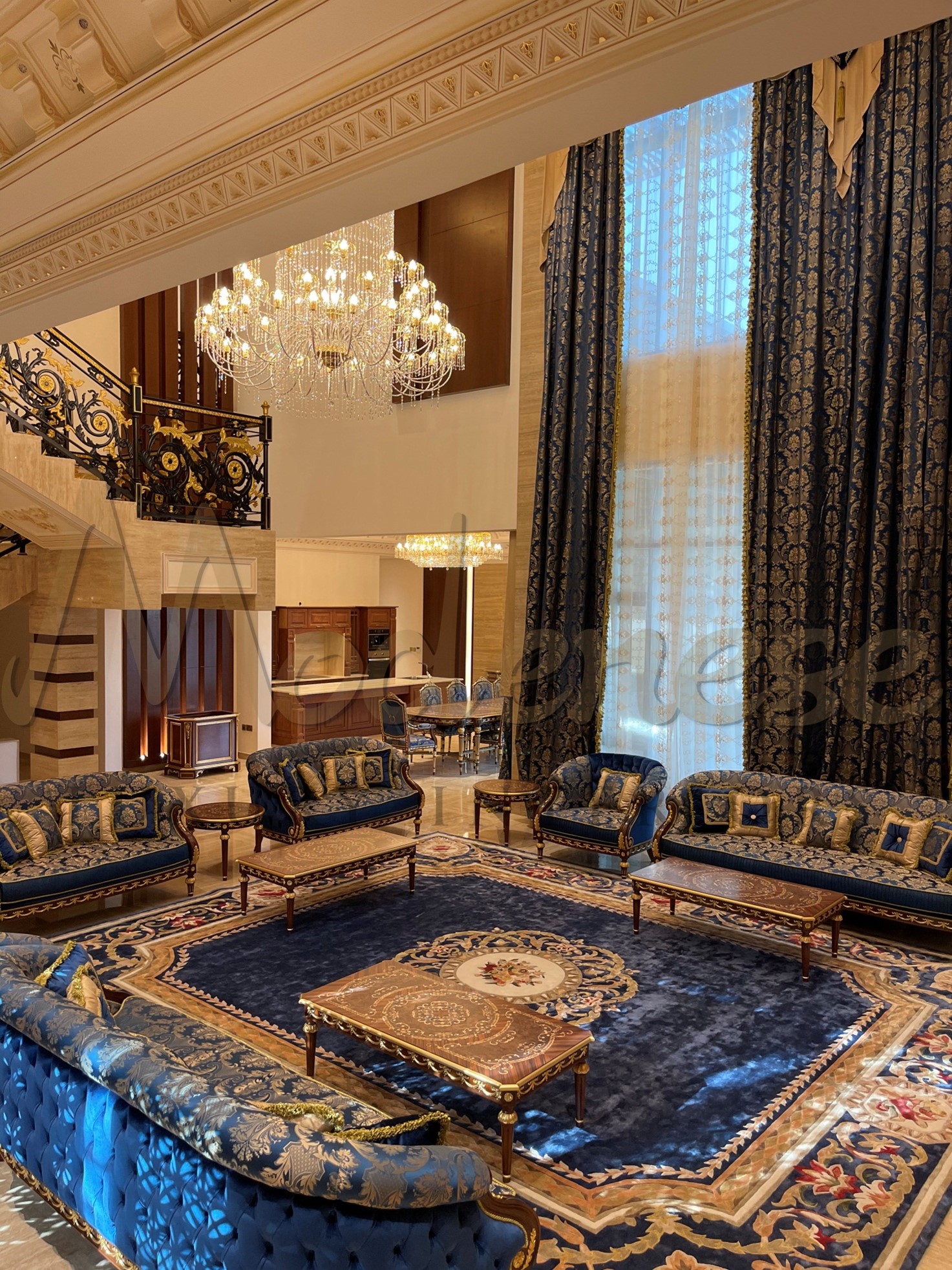 Because the dining area and living room are combined, the interior designers advised zoning by ceiling décor. The heart of each zone is defined by luxurious and exquisite chandeliers. The interior design of the living room is quite exquisite and aristocratic. Designers provided silk wallpaper for wall décor, against which photographs appear fantastic. Several couches with gently curled legs demonstrate that visitors are always welcome here. The soft natural carpet has added to the interior's coziness.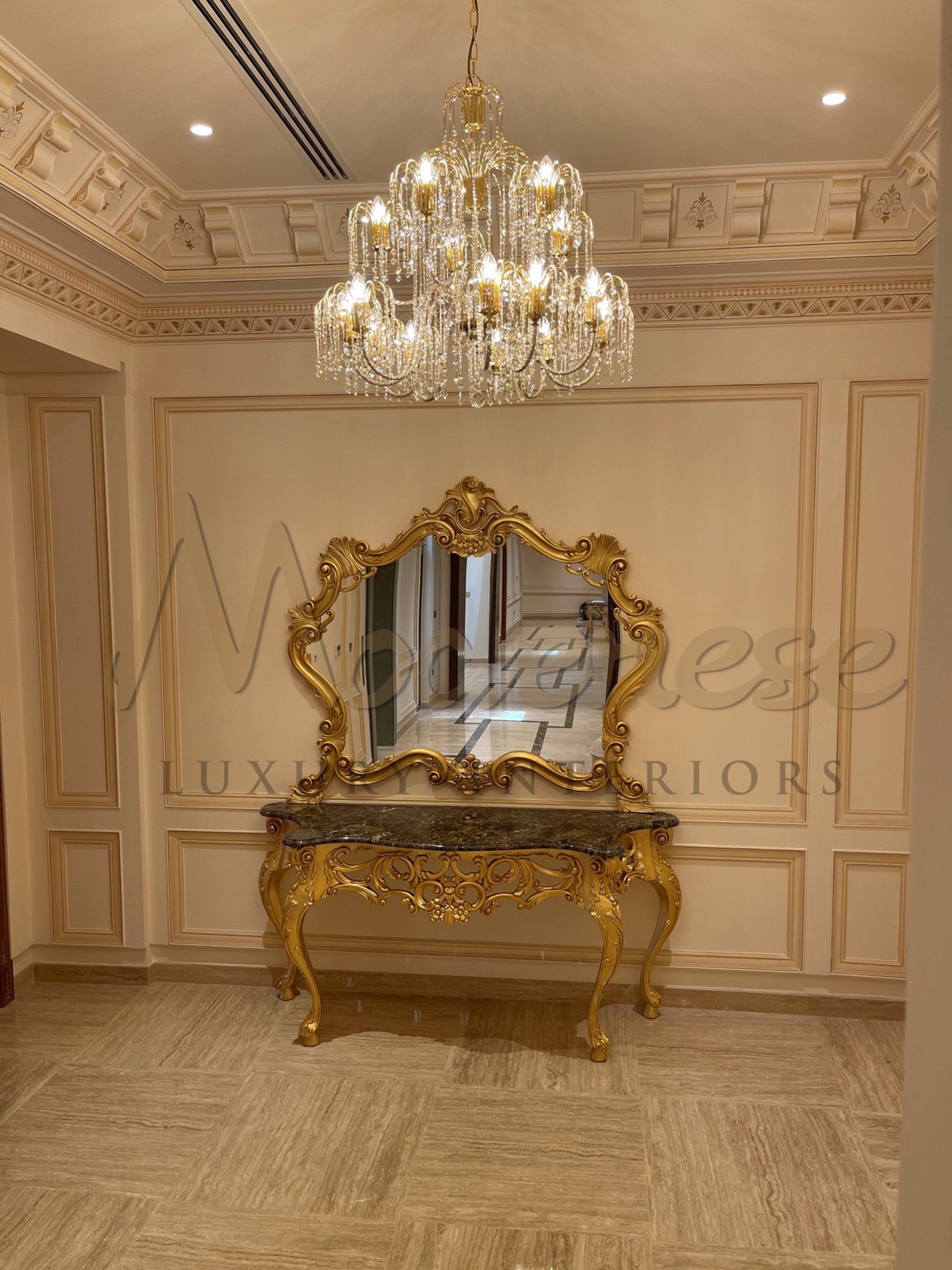 The interior design is appealing due to its perfect harmony and excellent characteristics. Every detail, every piece of décor is pleasing and adds to the overall visual experience. You are cordially welcomed to view the living room design and appreciate the lovely photographs. We would be delighted to design stunning and luxury Living Room Design Pictures for you.
Visit our online showroom