IMPRESSIVE CLASSIC BEDROOM INTERIOR
CLASSIC BUT GOLD – EXACTLY WHAT YOU WANT IN A BEDROOM
Luxury is the theme of Modenese Luxury Interiors's latest interior design project. Every detail, every corner shows elegance at its finest. The company is well-known for producing high-quality interior design. The splendor of their design is not limited to its spectacular floor layout. The beauty can be found in every part of the space, resulting in a spectacular and out-of-this-world interior design for luxury living. Our clientele, whom we refer to as partners, are our friends.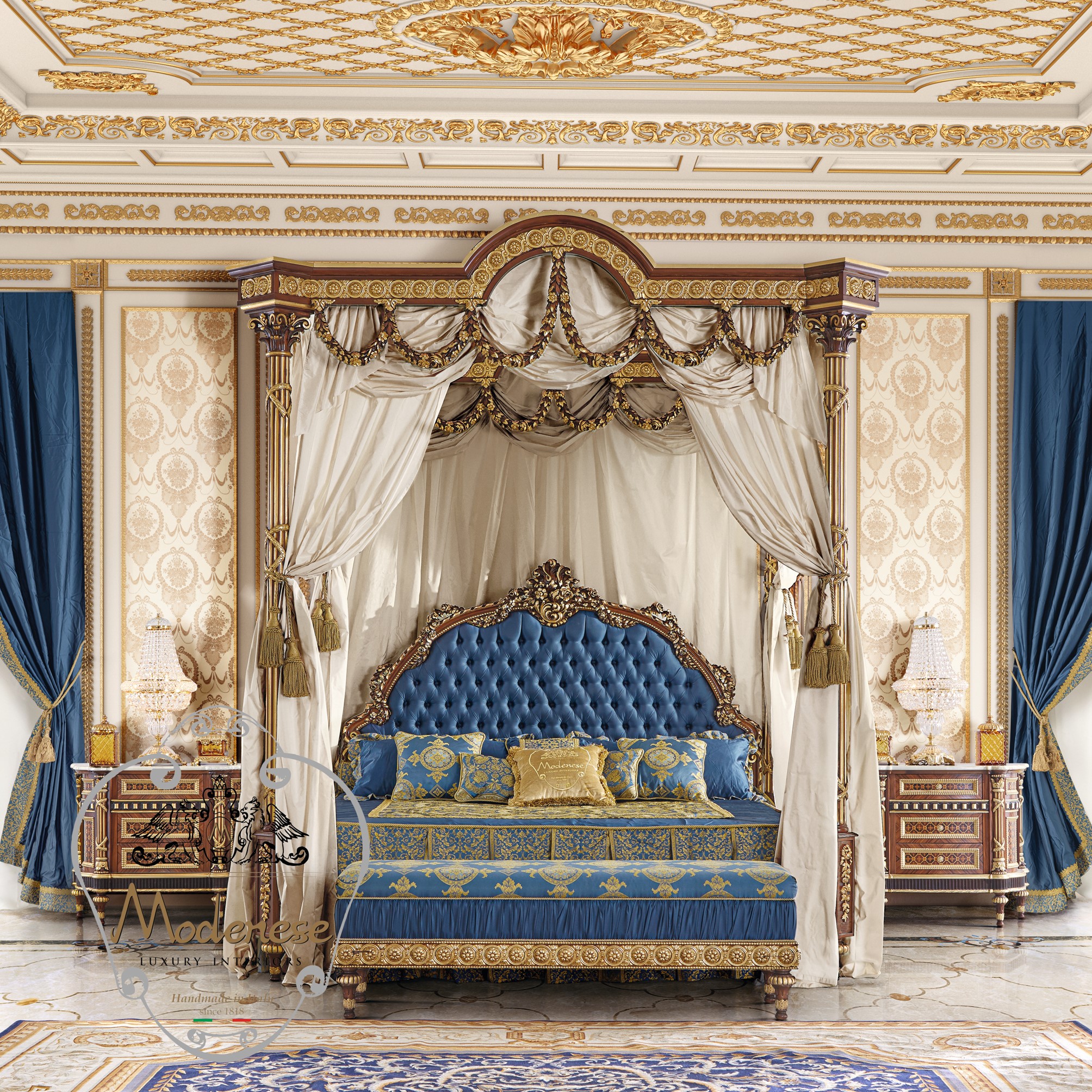 This home design's vintage aesthetic will make you desire to live in the past. The mix of royal blue and gold in this bedroom interior design adds dimension to the space. Its elegance is constructed throughout, from the furniture designs to the walls, appliances, and interior decor. When combined, it produces a strong design for a traditional theme. With the splendor provided for this bedroom interior design, you'll feel like a midcentury princess or prince. The overall impression of the design is one of royalty and splendor.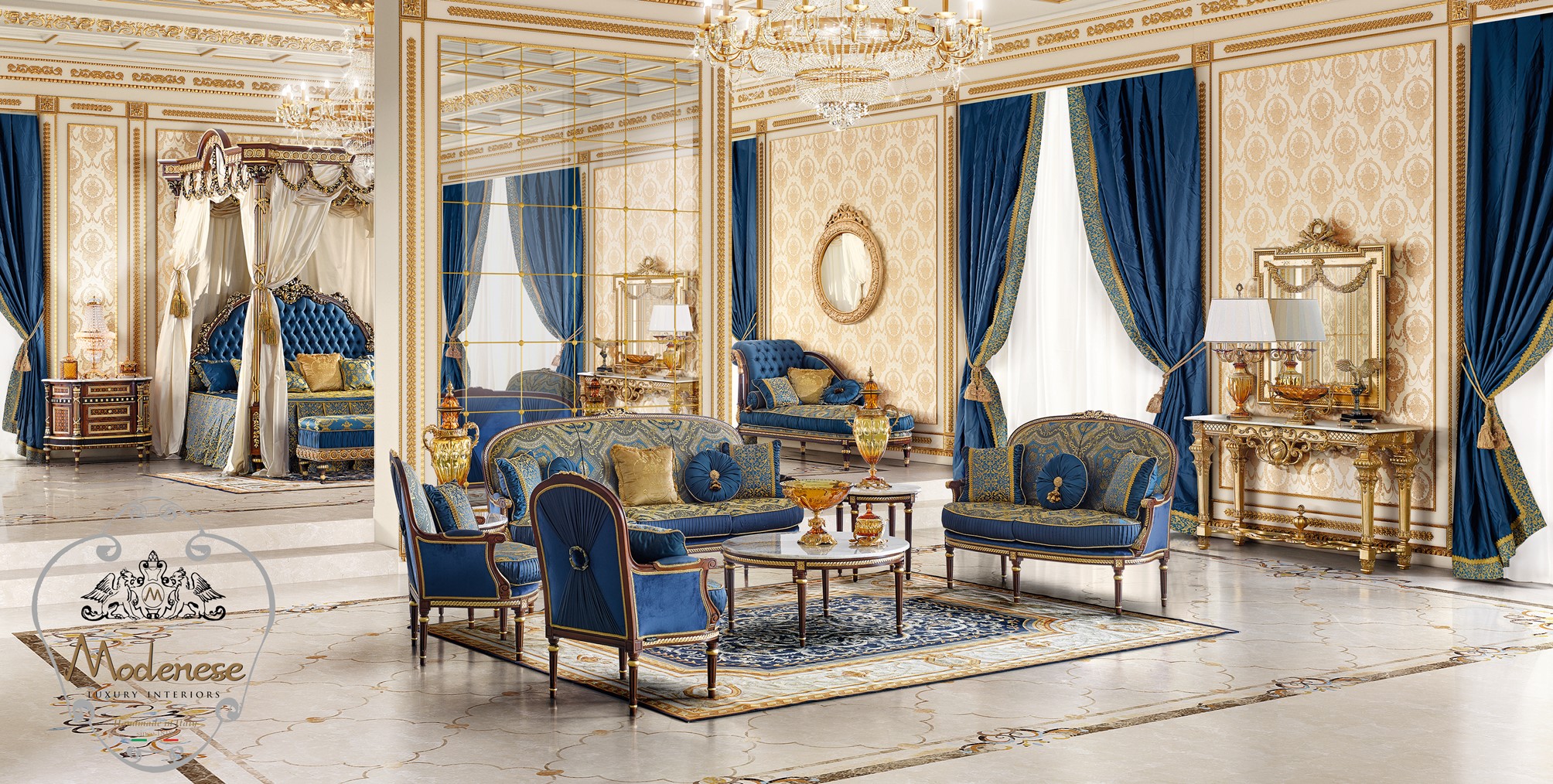 EVERY CORNER HAS BEAUTIFUL DETAILS
The curtains are the focal point of this design.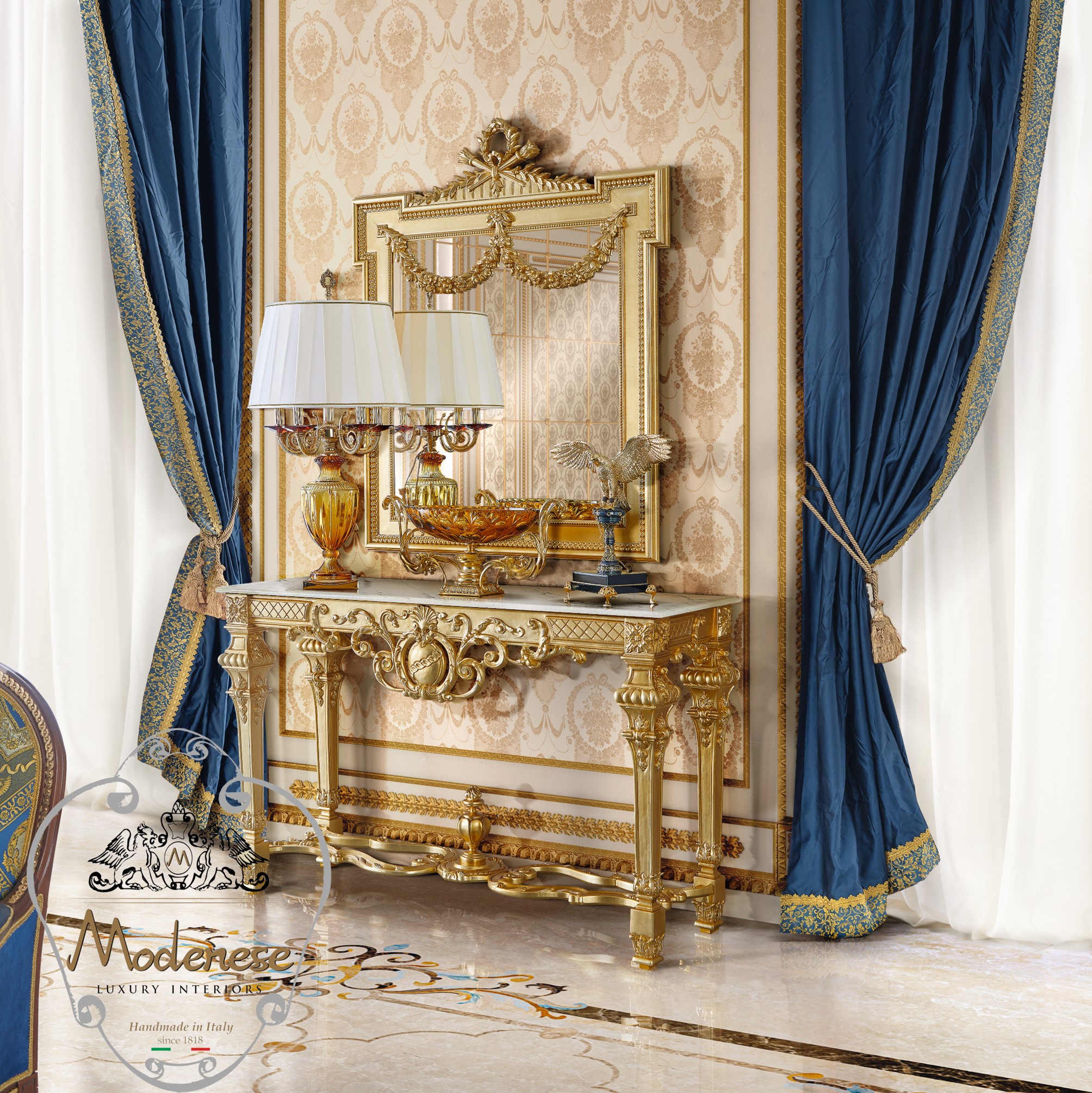 Another wonderful aspect of this work is the walls.
Its gold embellishments and materials are certainly magnificent. Its chandelier is just breathtaking. The masterpiece created particularly for this purpose is spectacular. When the bedroom interior design is combined with its lovely accessories, it produces a very exquisite environment in the space.
This bedroom interior design features several masterpieces and art projects.
The exquisite carpeting in its core materials and accessories contribute to the bedroom's luxurious atmosphere. The paintings with their flowery pattern contribute to the elegance of the bedroom interior design. Aside from that, the attention to detail in every aspect of the space is museum-like. This stunning bedroom interior design by Modenese Luxury Interiors will make you feel really traditional.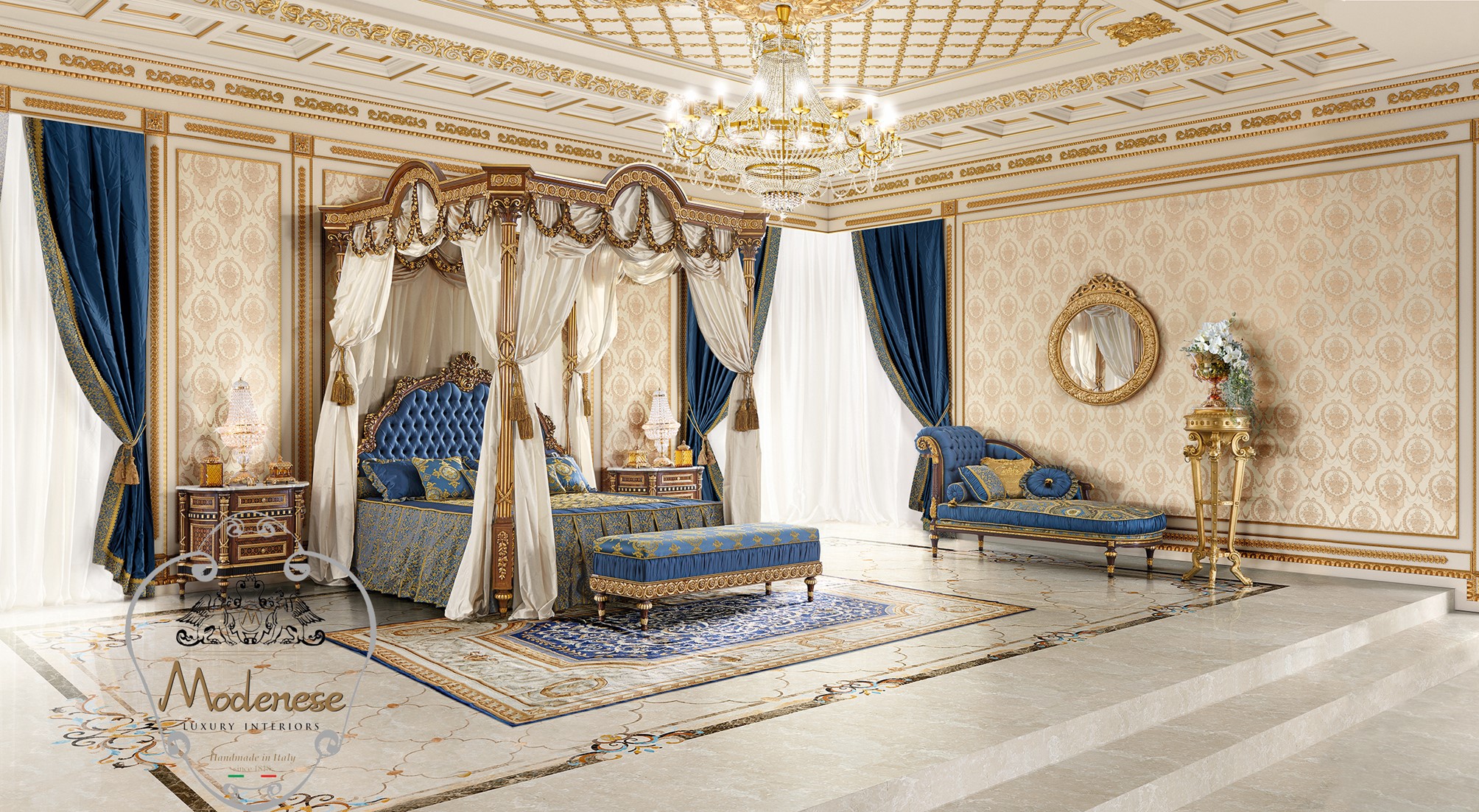 Another important aspect of this lovely project is the lovely personal bathroom, which has been designed specifically to provide the couple or individual with their own personal private place. The wonderful clean marbled design with extra gold accents is very stunning. The chest of drawers in gorgeous dark wood complements the room's basic tones. Everything about this bedroom interior design is lovely, and if you want a wonderful interior design with a classical feel, this is ideal.
Visit our online showroom