How to design a dining room?
Dining room decorating always progresses. New trends need to be modified. You'll witness how beautifully this traditional dining room was created by Modenese Luxury interiors. Your taste and personality are shown in this dining room. It's crucial to use professionals to construct your dining room. Our business offers a huge selection of designs. It is impossible for you to dislike any design, whether it is traditional, modern, or even contemporary. Here are some of our suggestions to help you choose the look you desire for your dining area.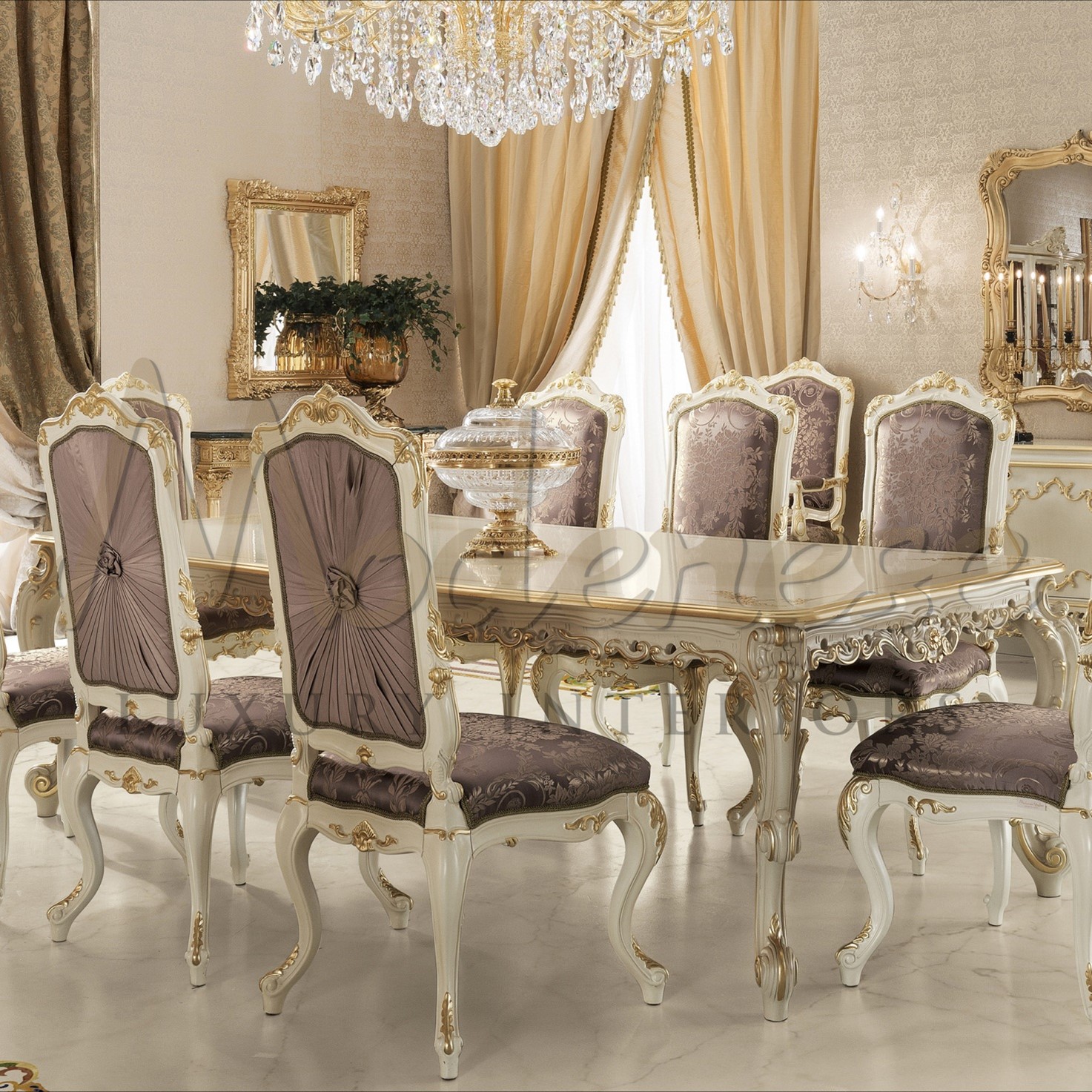 Space: It's important to consider how big your dining area is. In order for us to better design your dining room, we will assist you in determining its dimensions. You must be aware of the dimensions of your dining space. You won't make blunders by using the incorrect furniture components thanks to it.
Color: Gold was used as the secondary color in the model above, with beige serving as the base color. To make your dining area appear brighter and more appealing, go with a neutral color scheme. Nobody desires a dim dining room.
Lighting: The dining area needs lighting to provide a comfortable atmosphere. The crystals' reflection keeps the dining room's lighting particularly bright.
Dining table and chairs: Uninformed chairs complement the dining table. It is a specially made table with a marble surface and gold lining to symbolize that classy appearance. To balance the hues in the dining room, the seats are in garnet color.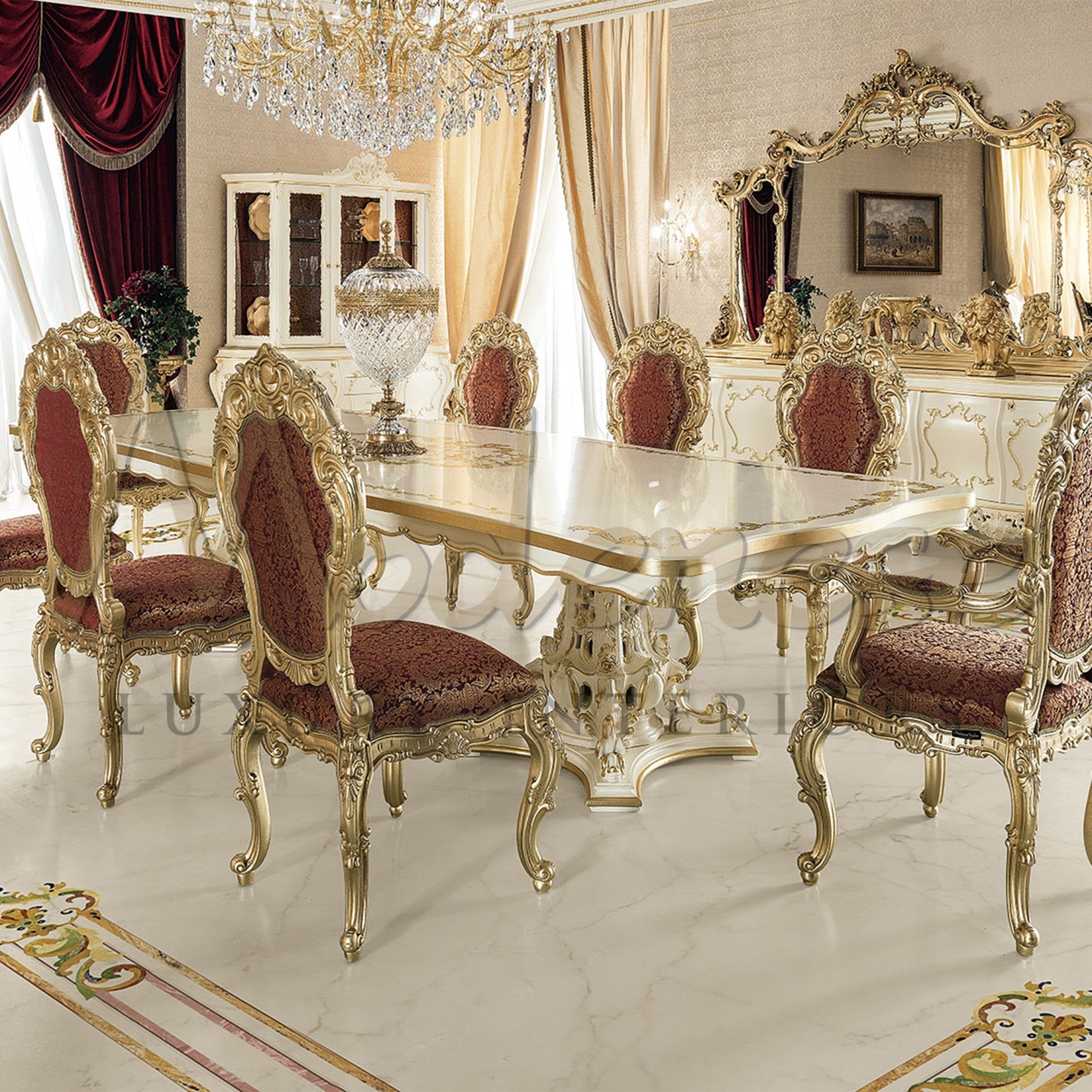 Visit our online showroom