HOW TO CREATE A LUXURIOUS DINING ROOM FOR THE ROYAL VILLA
The classic interior design idea is one of the most difficult challenges for any interior designer to do. Apart from the fact that the classic idea with the finest touches of Arabian style necessitates the most expensive decorating and furniture, the majority of its material and furniture arrangement must be custom produced to achieve the most desired elegance and beautiful design. Choosing the most magnificent chandeliers and scone lighting for the walls gives the area an antique royal feel. The ideal shape of crystal chandeliers as ambient lighting and recessed lighting in the tiered ceiling at night creates a beautiful balance of brightness, and the constant detail of golden touch reflects the splendor.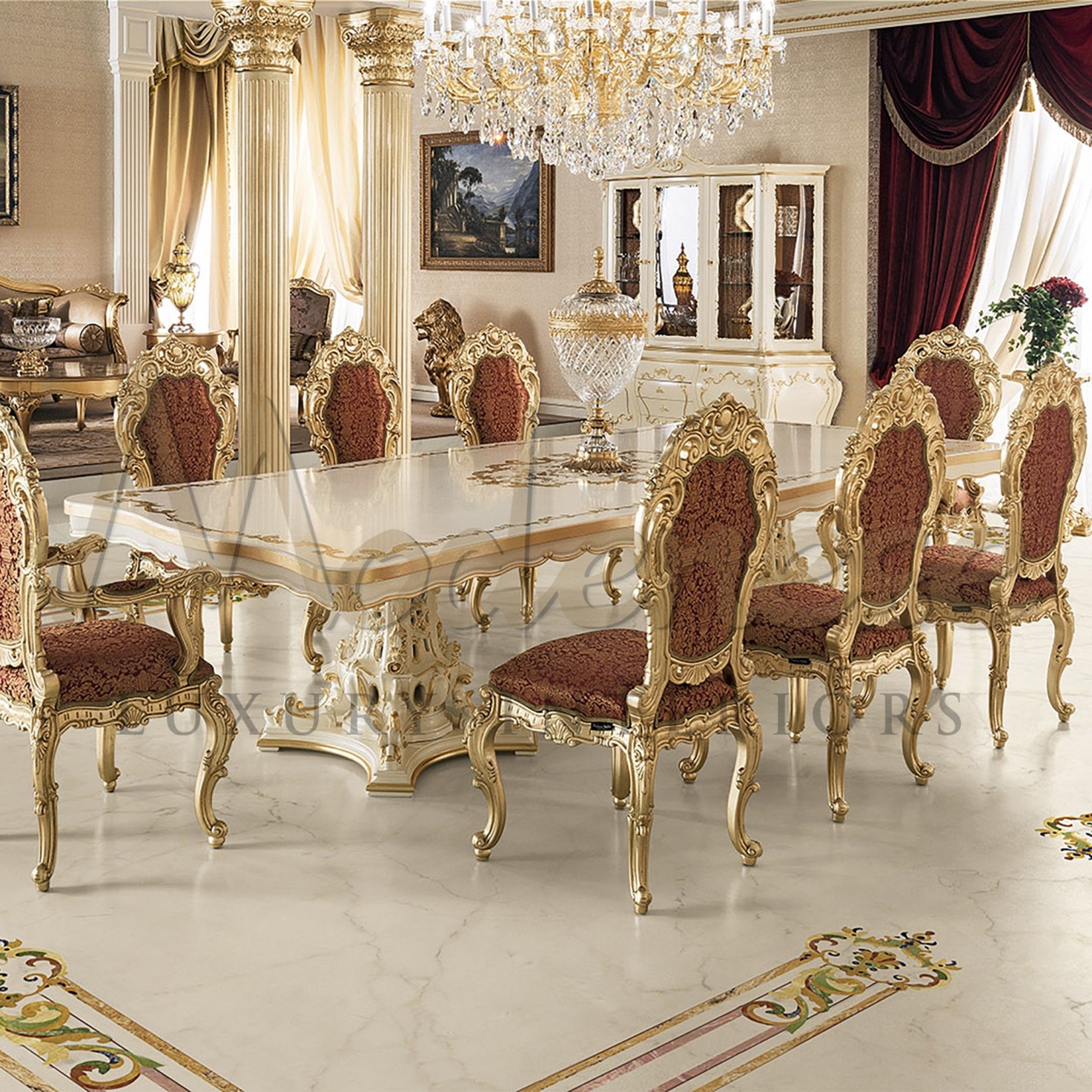 A symmetrical set of windows allows for unimpeded flow of natural light during the day, which increases the warmth of the entire dining room interior. Modenese Luxury Interiors has created the most astonishing interior design set up in this opulent dining room interior design, wherein every single element has the most harmonized style that has been so fascinating and eye-catching. Every finishing touch has the most charming detail of excellent design, from every decoration to the arrangement of accessories. This sumptuous dining room interior design incorporates Victorian elements, creating a regal air throughout the space.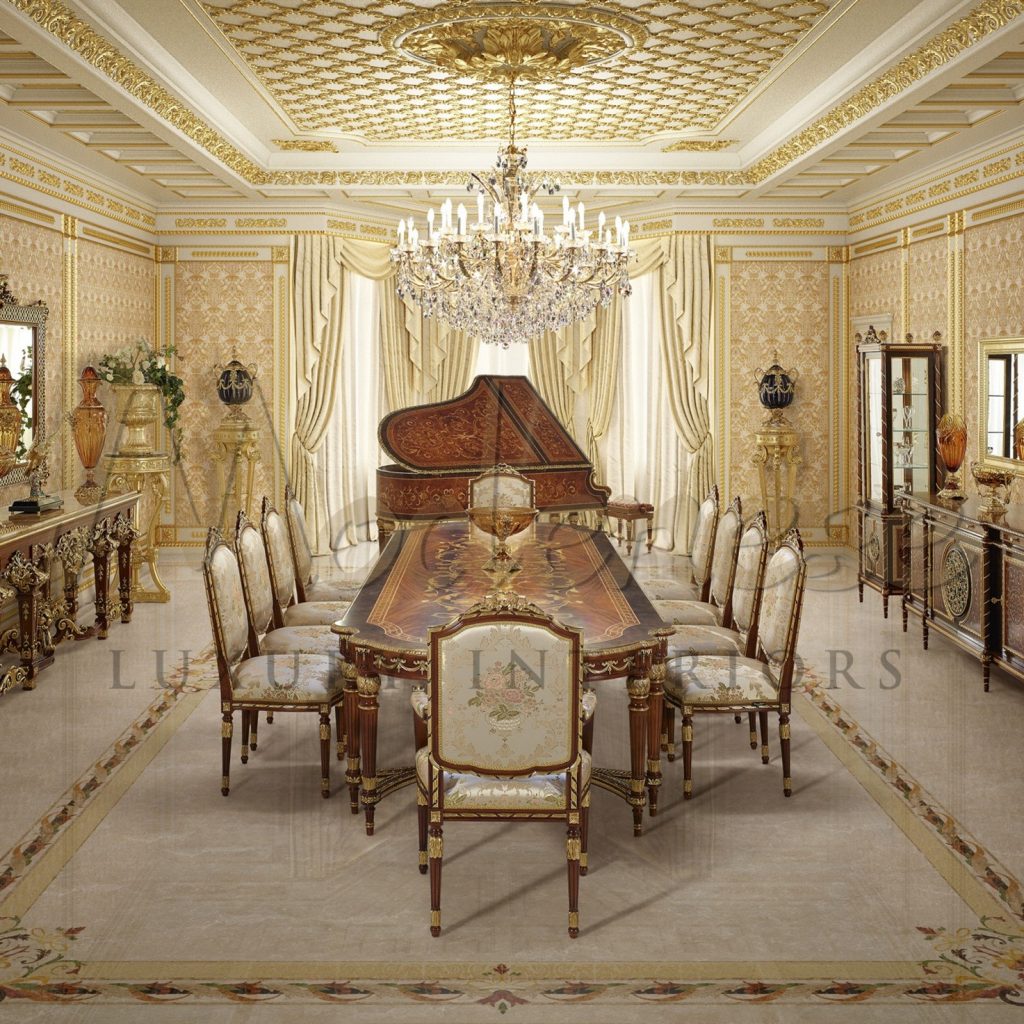 Dining rooms in Royal Villas often have a lengthy and opulent table setting with the greatest upholstery design for the chairs that precisely match the interior's finest elegance. This style of intimate dining room interior design is ideal for family parties and small gatherings, where guests and visitors will feel the feast and hospitality of the villa owner.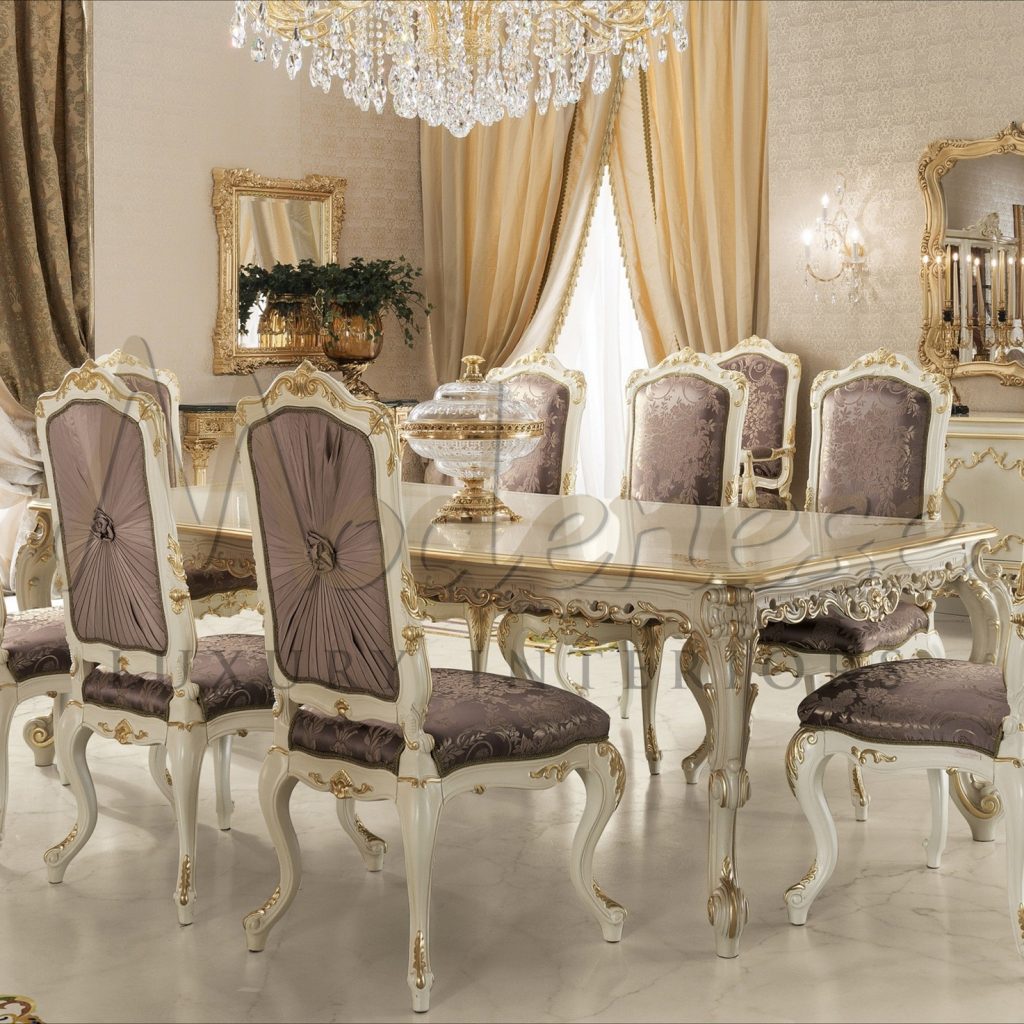 When it comes to a sumptuous dining room interior design, Modenese Luxury Interiors is without a doubt the greatest team that will undoubtedly bring forth the most stunning setting in precisely accordance to every aspect that the owner requires.
Visit our online showroom