GOLD CHANDELIERS – INTERIOR LUXURY AND CHIC
GOLD CEILING LIGHTS ARE EXQUISITE
Modenese Gastone Interiors`s lighting gadgets are active players in the design process. They frequently become the focal point of the entire interior design. Today's lighting design scope includes a wide range of models produced from various materials. The application of precious metal finishing is not restricted to classics.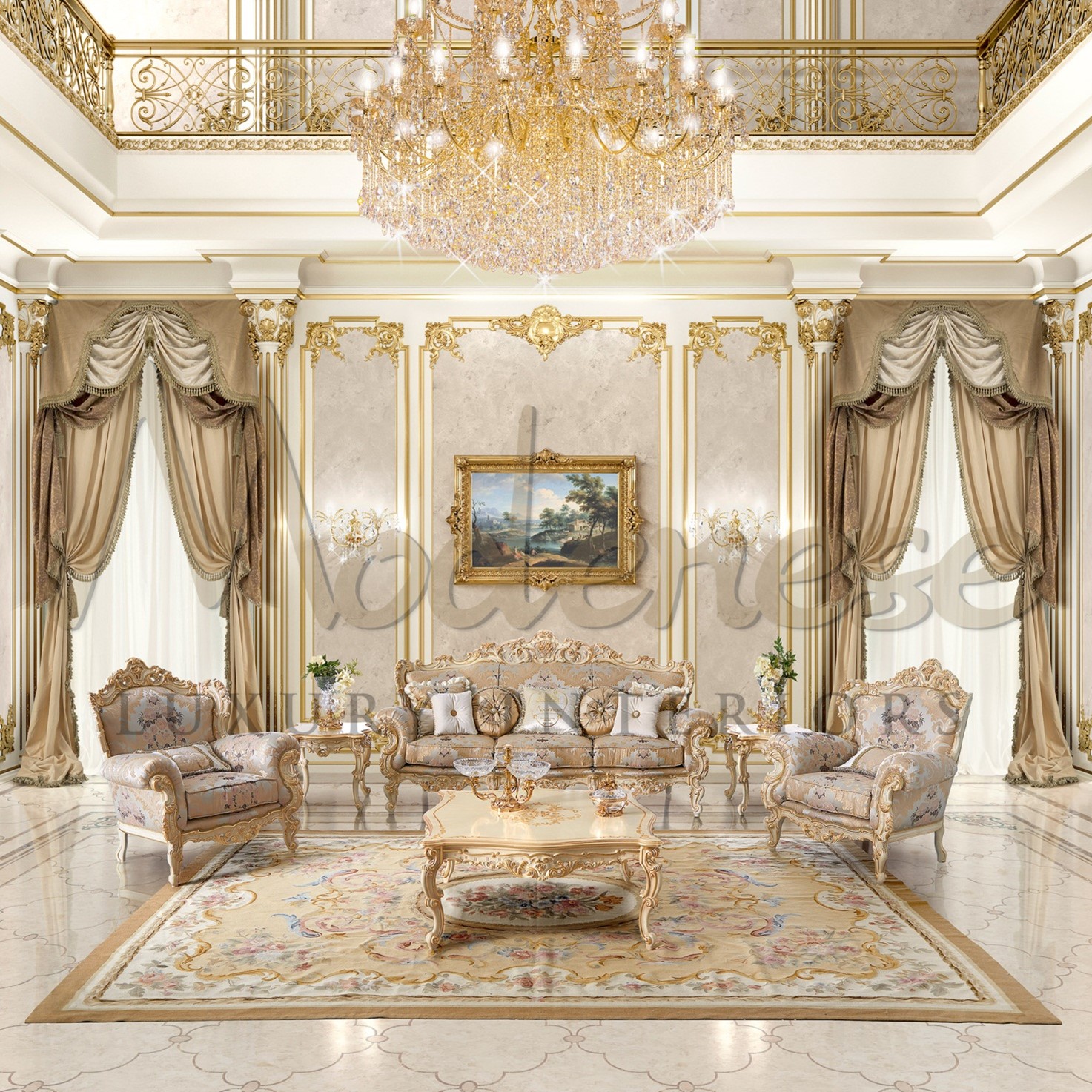 A collection of chandeliers embellished with or totally composed of precious metal — gold — will show you unique solutions designed for minimalist, glamorous, vintage, classic, and modern environments. The real professionals are ready to provide you customized solutions created by our company's experienced masters as well as masters of well-known global companies. Natural gold is used to coat the bases of lighting fixtures, to cast tiny ornamental components, and to paint with. Modenese Interiors's chandeliers designed with the offered material stand out for their unique appeal. Aristocracy and nobility, luxury and solemnity — chandeliers will always be defined by elegance and flair, regardless of style.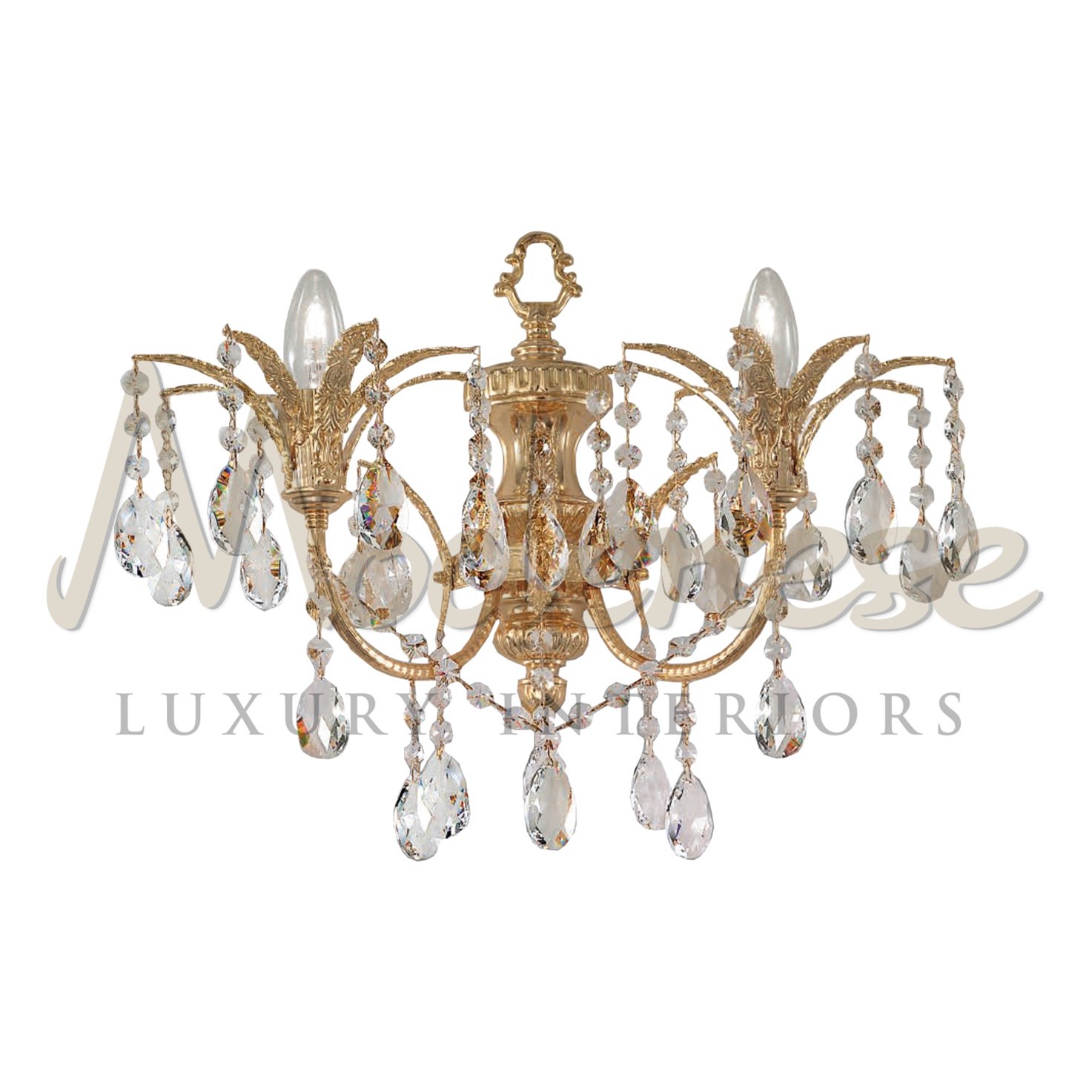 GOLDEN CHANDELIERS DESIGN REFINEMENT
The conventional answer for classic rooms is a chandelier embellished with crystal and gold. The light reflected in the gilding and magnificent crystal pendants will instill seriousness and a joyful mood in the space. Modenese Gastone Interiors lighting equipment, constructed according to traditional canons as well as the principles of harmony and symmetry, enchant with their grandeur.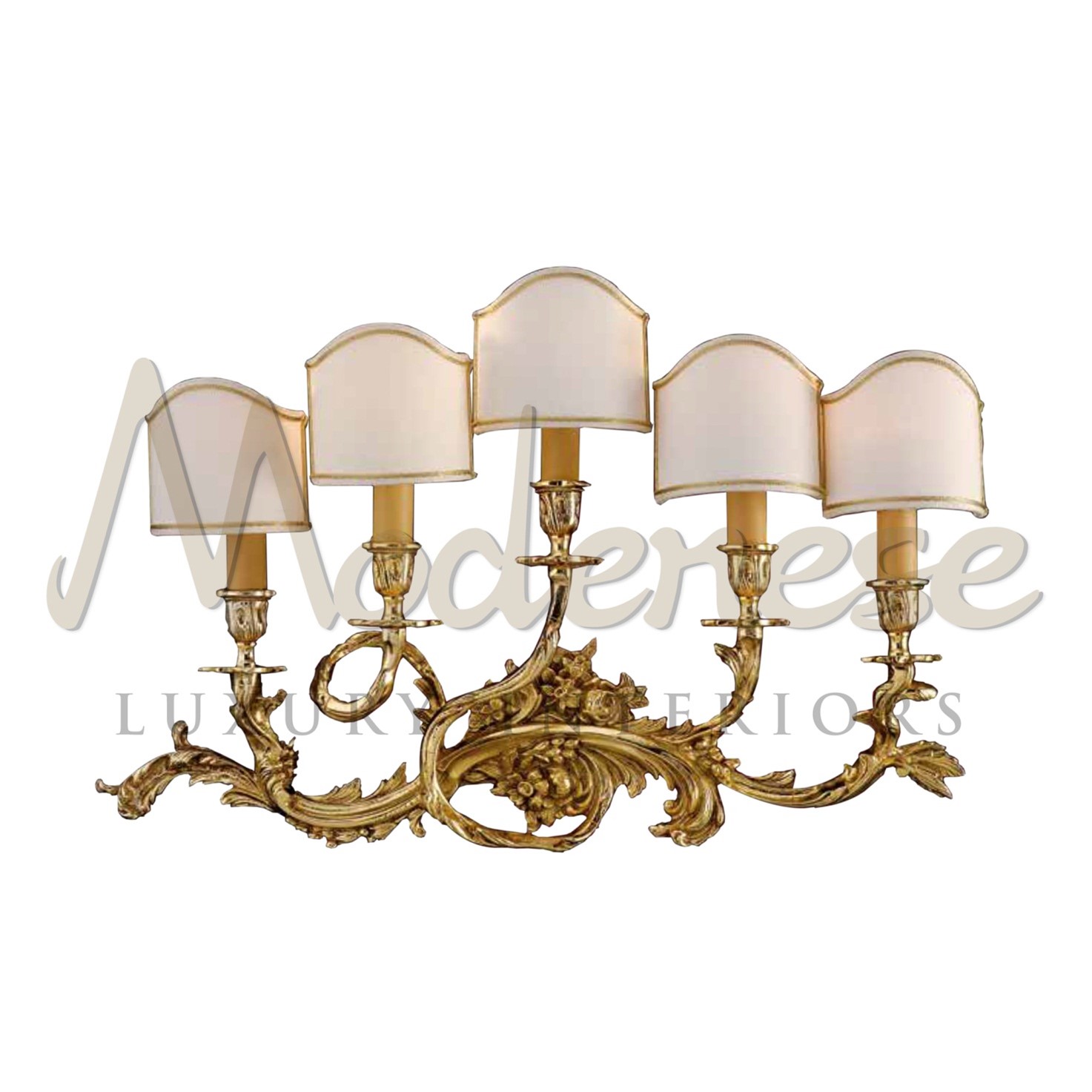 Luxury and elegant are inherent in the interior design as well as the Art Deco and glamour styles. A design that incorporates contrasts, different textures, and brilliance will perfectly compliment the similarly opulent gold ceiling chandelier. Modenese Luxury Interiors masterfully incorporated a range of shapes and lines from current style designers in their models. Laconic chandeliers with intricate trim may be the focal point of a rigorous and functional design.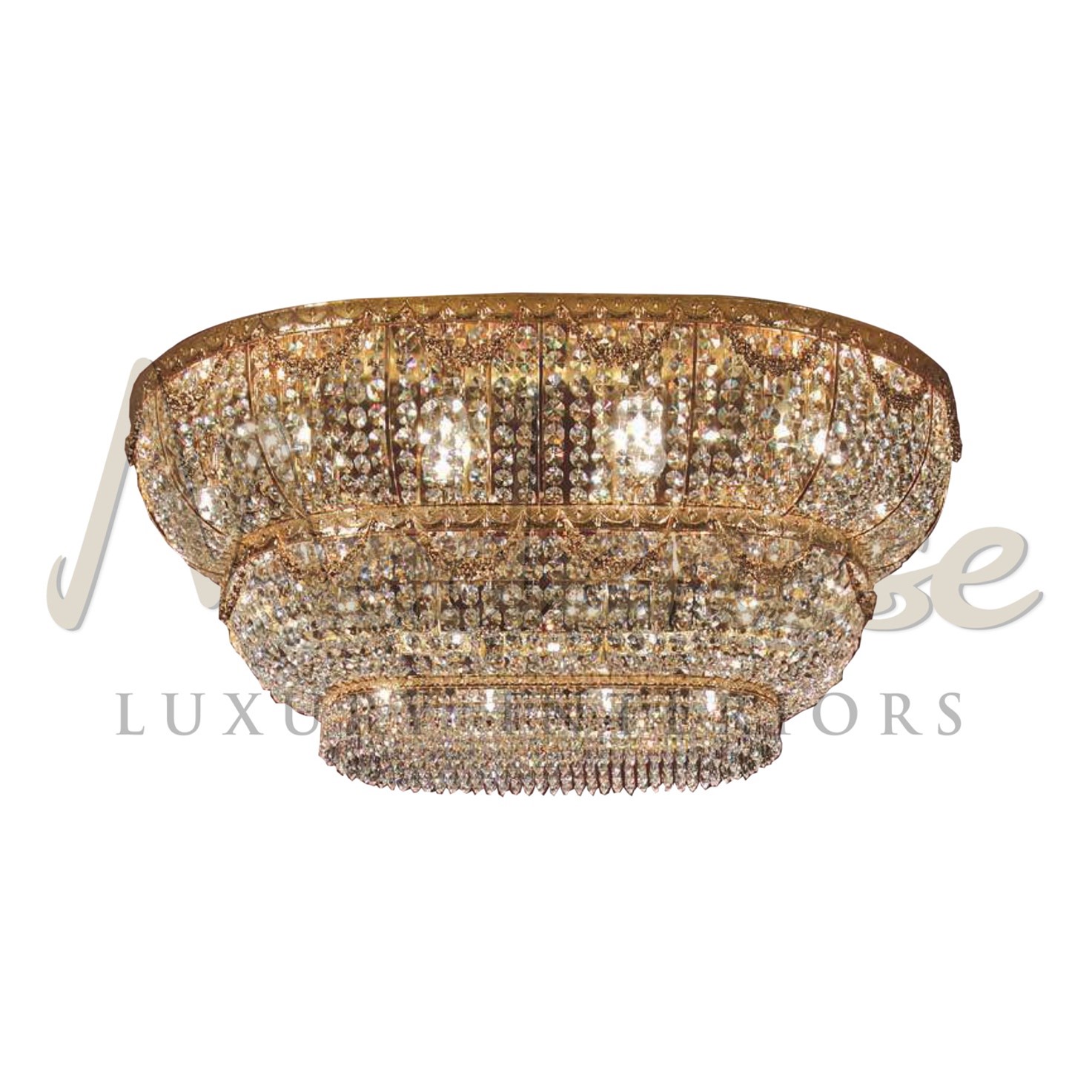 The grandeur of plant and floral themes in crystal and gold chandeliers is captivating. The refinement and grace of these chandeliers will not disappoint. Because the given material is self-sufficient, it may be used in both minimalistic and high-tech systems. Gilded flat surfaces appear particularly stunning. A gold-plated forged ceiling chandelier will look great in an oriental setting. Details are vital in exotic design, therefore each chandelier produced in the described style may be considered a work of art. Gold, like crystal, represents richness and seriousness. Noble materials are ideal for creating a sophisticated home.
Visit our online showroom