On January 21st 2021 the founder of Modenese Luxury Interiors, Gastone Modenese turned 97! Gastone is still the most motivating example for all Modenese Luxury Interiors employees: looking at his liveliness, irrepressible sense of humor, bright mind, incredible memory and, above all, a greatest passion for his work and the factory, we all can only envy and do our best to keep up with him.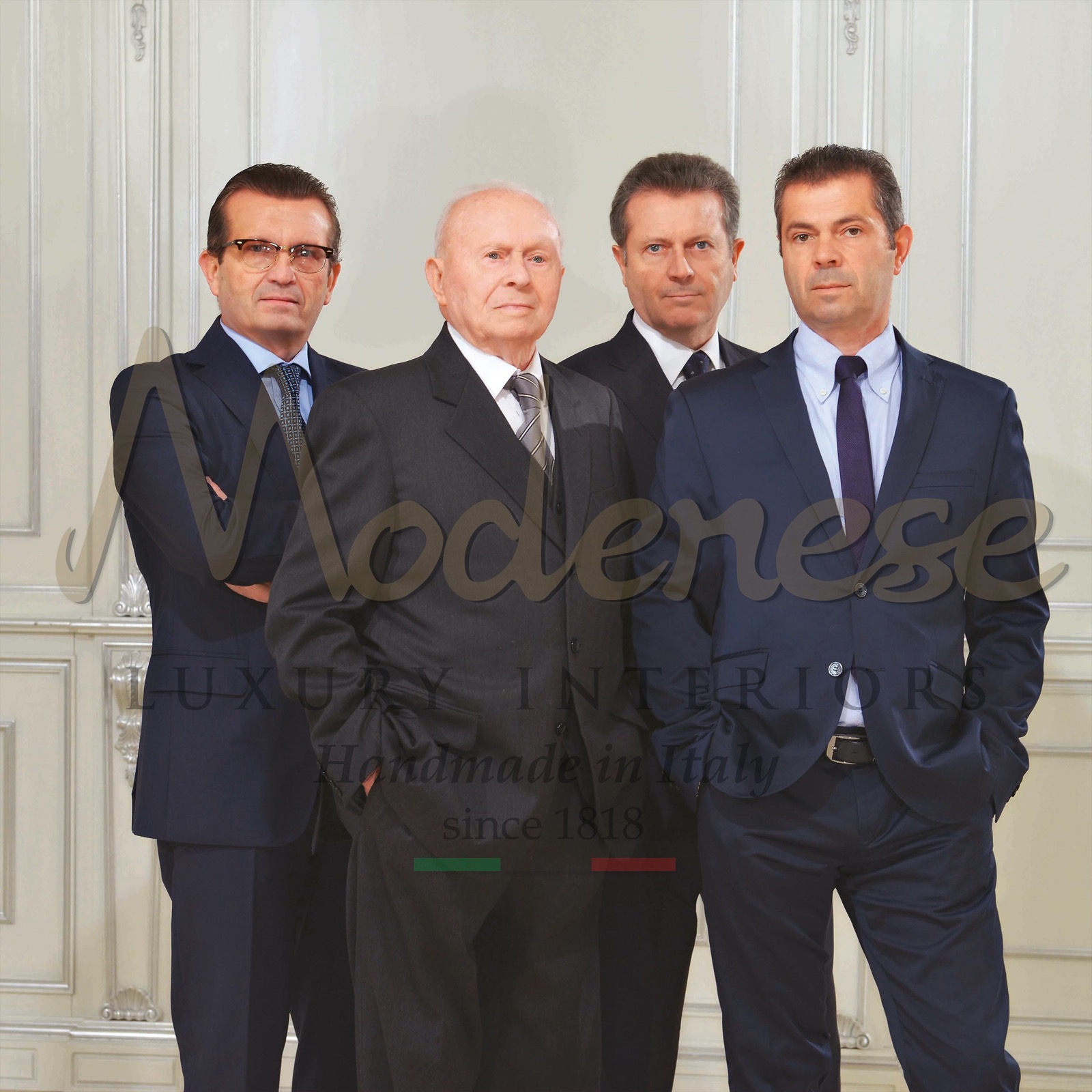 THE HISTORY OF THE MODENESE FAMILY
Since long time ago, the Modenese family has been living in the Veneto region, famous for its traditions of wood carving. The Modenese is running a classic massive wood furniture production since 1818 and the family secrets are passed from a father to a son already across 8 generations.
HANDMADE PRODUCTION SINCE 1818
At the beginning of the 19th century, like most of the families of the area, the Modenese created its own workshop where simple wooden things were produced: carriages, trailers, carts, farming tools – in short, everything that was in demand in the nearest communes and towns.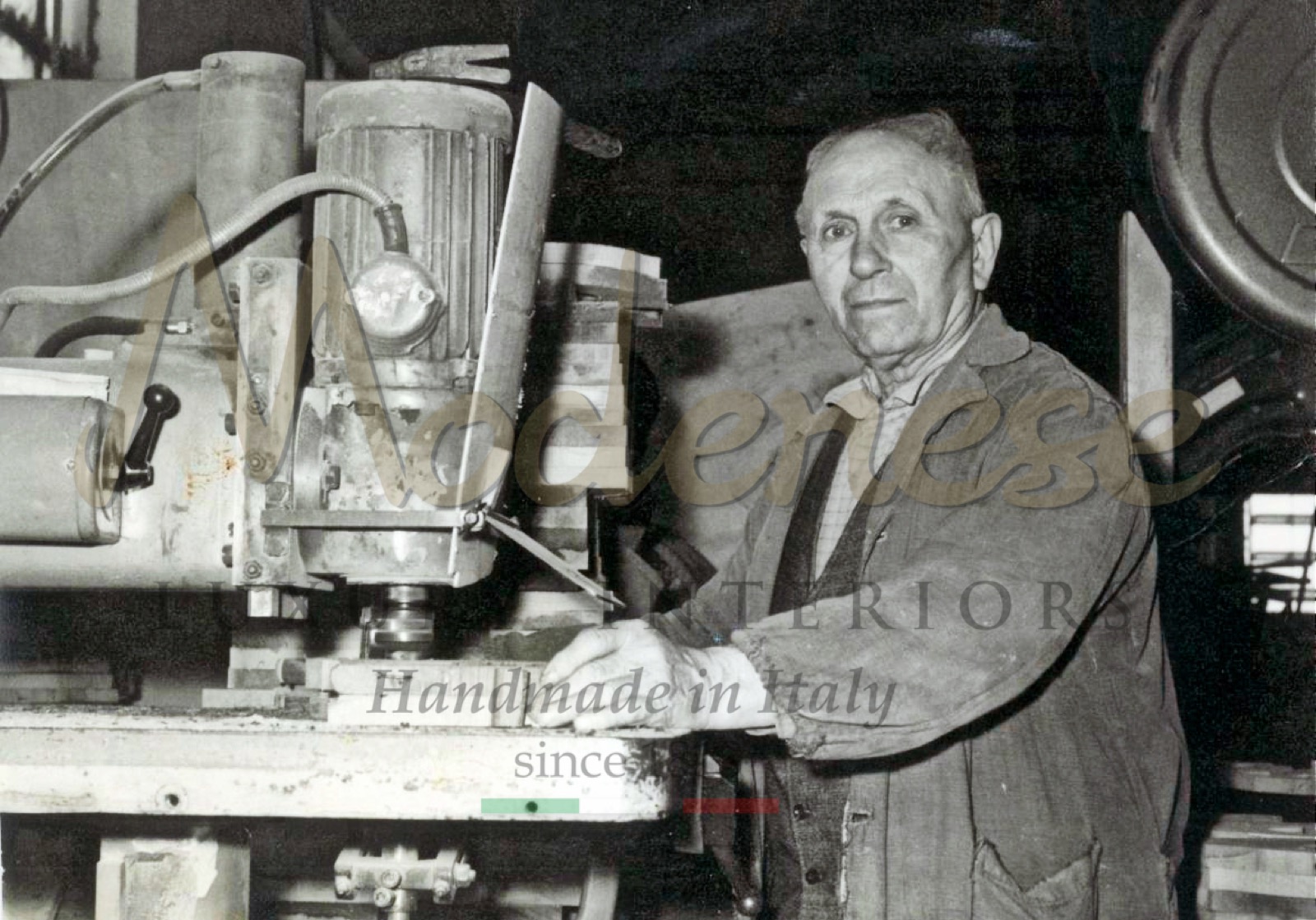 ARTISANAL WORKSHOP
As time went by, the workshop and also its production range was changing: from trailers and carts the craftsmen passed to a production of simple home furniture. More time passed, Italy was going through important historical events, generation in the family changed each other and the enterprise founded in the 1818 was only growing and expanding its activities.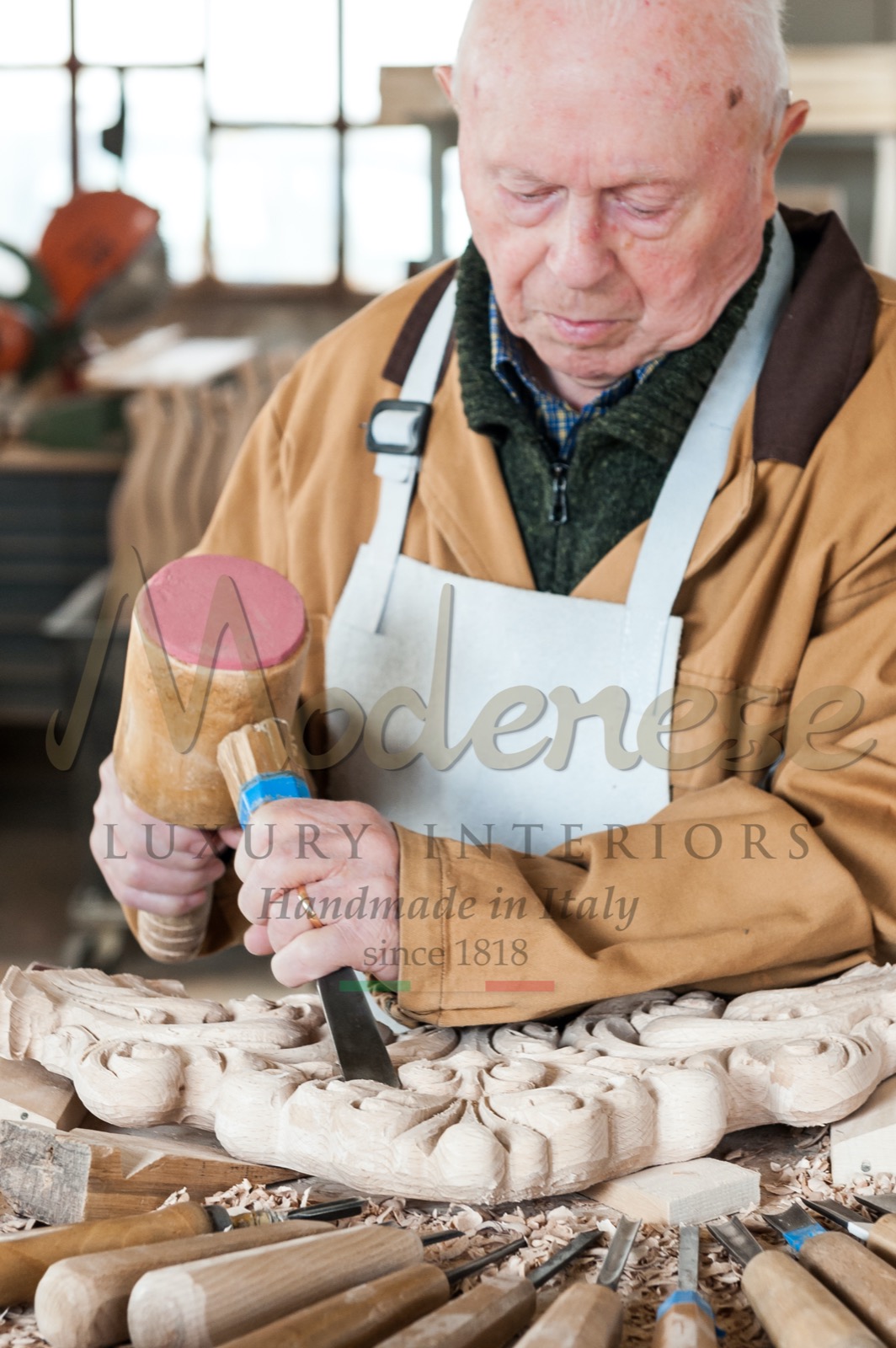 MOVING TOWARDS A MUCH BIGGER FACTORY
After the Second World War the production of Modenese gained popularity not only at the local market but also abroad, above all, in Germany. At the end of the 1960th it was the young Gastone's turn to start managing the company. He was the one to transform a workshop into a big factory which was called by his name. Today the factory produces not just single furniture items: chairs, tables or sofas, – but entirely finished interiors, made from only natural materials according to the traditional technologies.
Visit our online showroom