Bespoke Home Office Design
Office interiors are important for high-end villas or mansions. The workplace is necessary for the appropriate period when you can commit time to your task.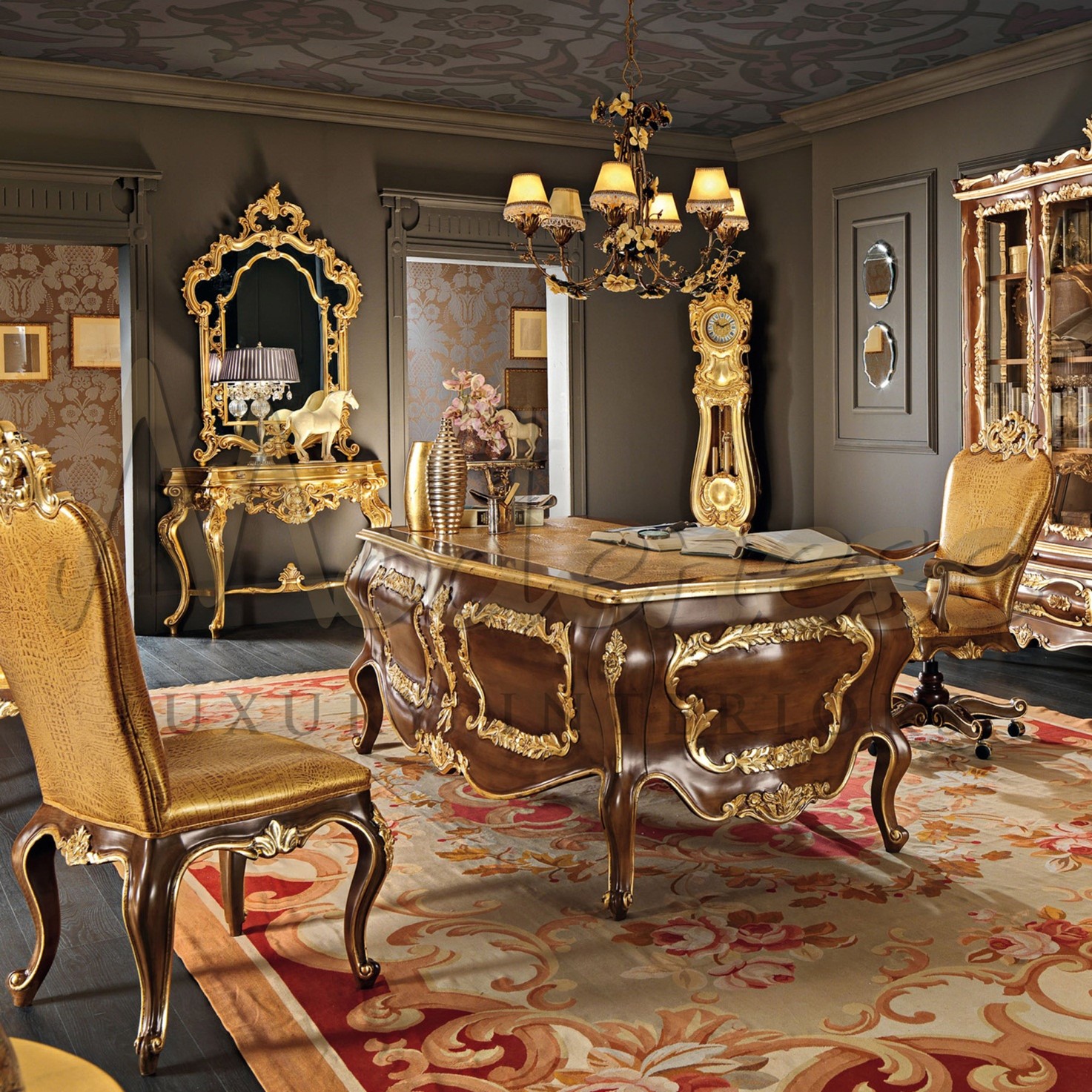 When it comes to workplace design, the interior designers at Modenese Luxury Interiors find that delicate line where home comfort and work environment seamlessly merge and contribute to a positive creative process. Of course, the office design must be consistent with the general design concept of the home. If the home is decorated in a classic manner, the office design follows the norms of noble and aristocratic classics.
A stunning plaster ceiling, opulent window décor, and premium furniture studded with gilt carved ornamentation and covered in exquisite materials can be found here. The modern office interior is distinguished by unique and colorful design ideas and furniture layouts while being succinct and restrained. The modern office decor is as light as the rest of the house. Only here is a lively mood tempered by colors and furnishings, as well as the limited use of reflective panels.
The interior design of the office might be in a variety of styles. They are connected by a wonderful blend of home friendliness and a comfortable working environment for creativity and new creative ideas that will produce new accomplishments and achievements in Modenese Gastone Luxury Interiors Studio design projects.
To create the ideal environment for inspiration, where nothing interferes with the flow of mind but only fosters creativity and amazing ideas. Such office projects are created by a professional team. In general, a luxury office interior is composed of several features. They are expensive drapes, fashionable furniture, and attractive and fashionable wall décor. In moments of rest, the study of the interior provides aesthetic pleasure and establishes a productive mindset. Modenese Luxury Interiors' office design always precisely suits the personality of its owner.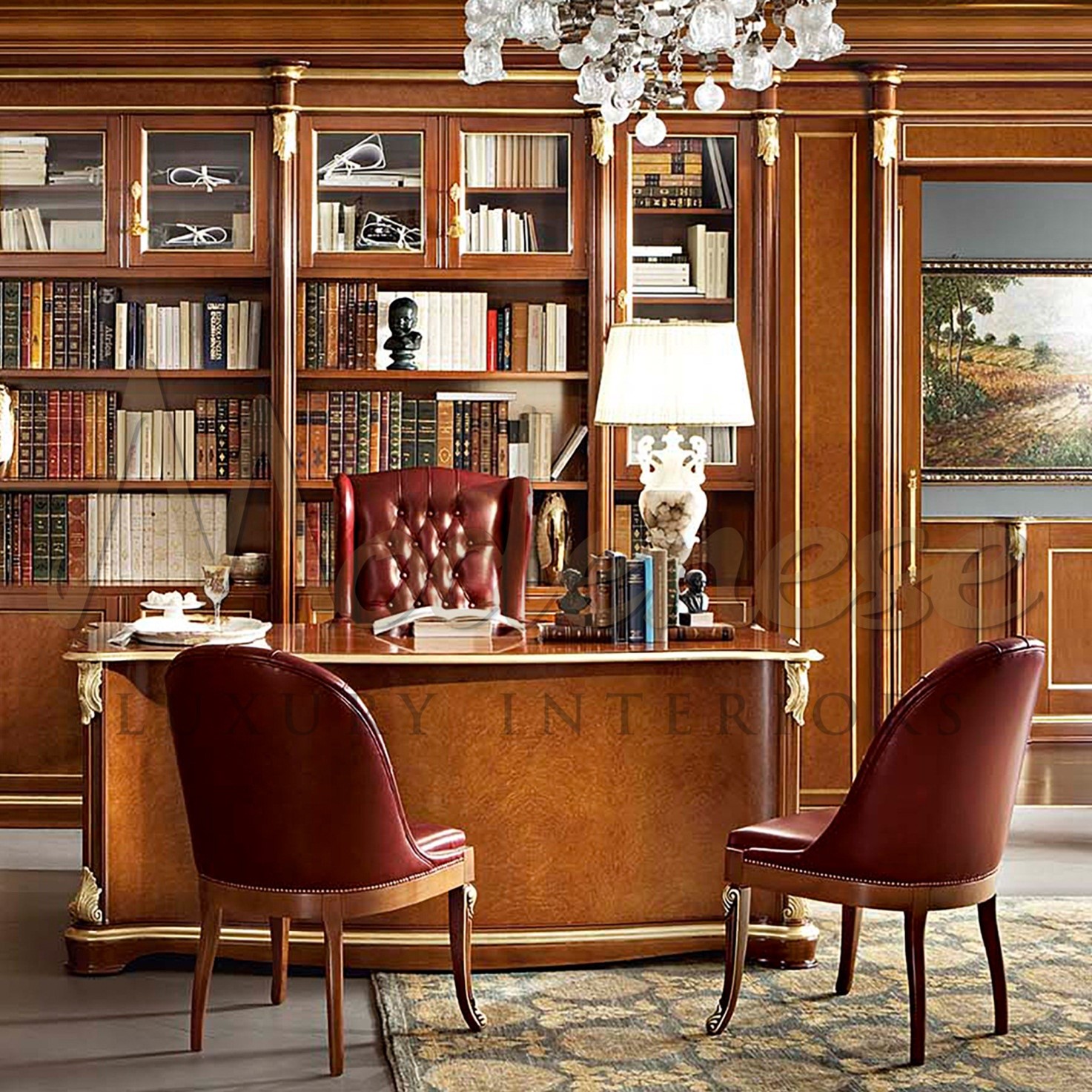 We will design a workplace that is conducive to creative inspiration and amazing ideas.
Everything is satisfying and impressive in the opulent office. Office Design will blend the harshness of a professional setting with the warmth of home comfort, making it the ideal spot for a preferred vocation or hobby.
CLASSIC HOME OFFICE INTERIOR DESIGN
Interior design in the classic style may be regarded as magnificent, aristocratic, and flawless. Everything submits to each other here, resulting in an incredible mix of luxury and simplicity, refinement and conciseness.
Modenese Luxury Interiors designed the interior of the home office in accordance with the canons of timeless classics, and it includes the following features:
Symmetry. Chaos and asymmetry are not permitted in such a setting.
Colors that are warm and pastel, such as brown, beige, and terracotta.
Natural materials include wood, stone, and textiles. It is finished with furniture made of expensive wood, carved, paneled, and inlaid, and upholstered in leather.
Accessories. Antique mirrors, clocks, paintings, and chandeliers in classical styles have been styled.
The brown color scheme of the entire room beautifully underlines the exquisite elegance of the Italian furniture composition. The space is decorated in classic colors with gilded ornamental features.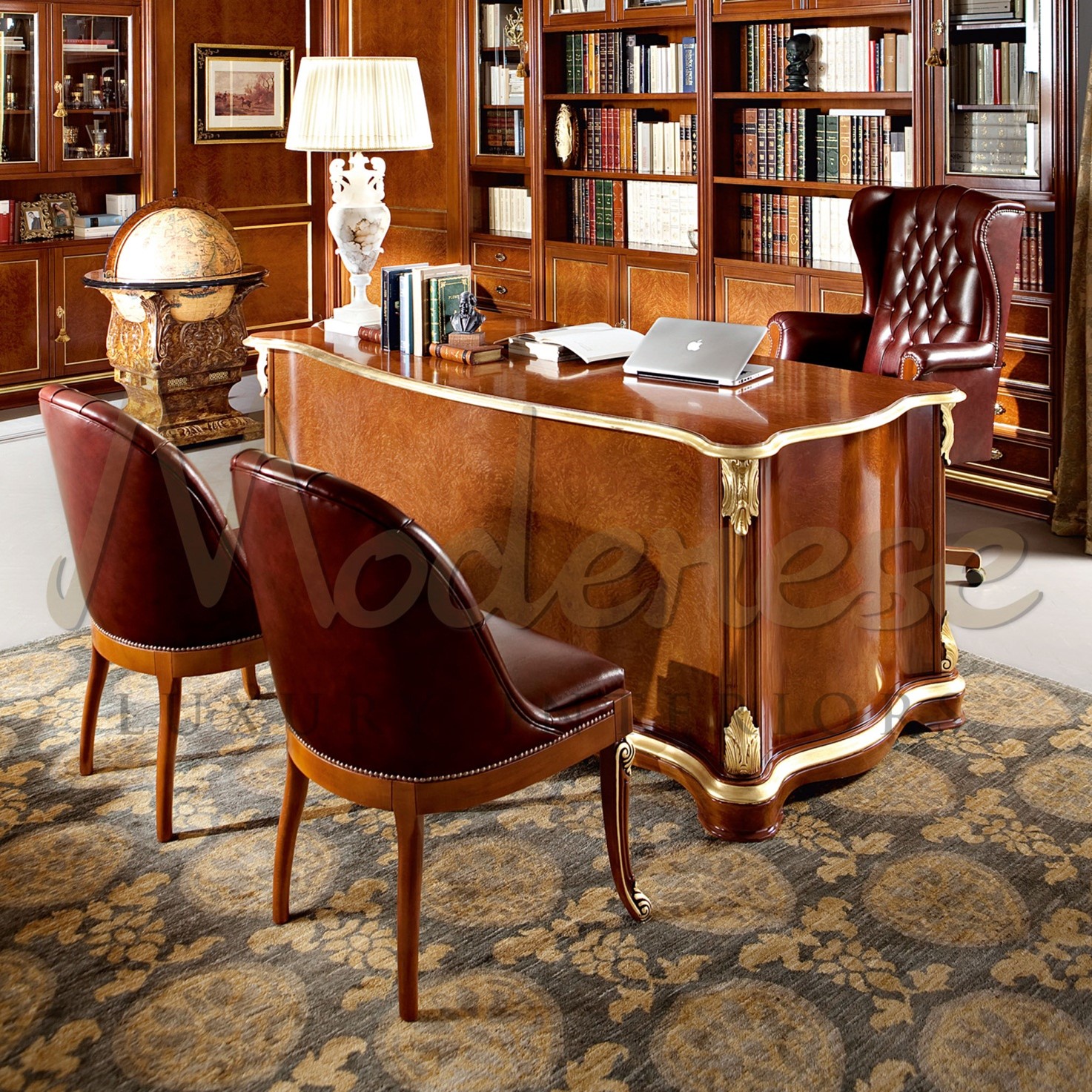 CLASSIC FURNITURE IN BROWN
When designing the home office in classic style, the Modenese Luxury Interiors team chose furniture with quite intense colors and rather large dimensions. This home office has traditionally been outfitted with a big bookshelf and shelves with rich décor, leather armchairs in a beige hue, and, of course, a fashionable writing desk. When selecting a desk for this home office in classic design, we consider the quality of the materials used. It might be oak or another precious wood.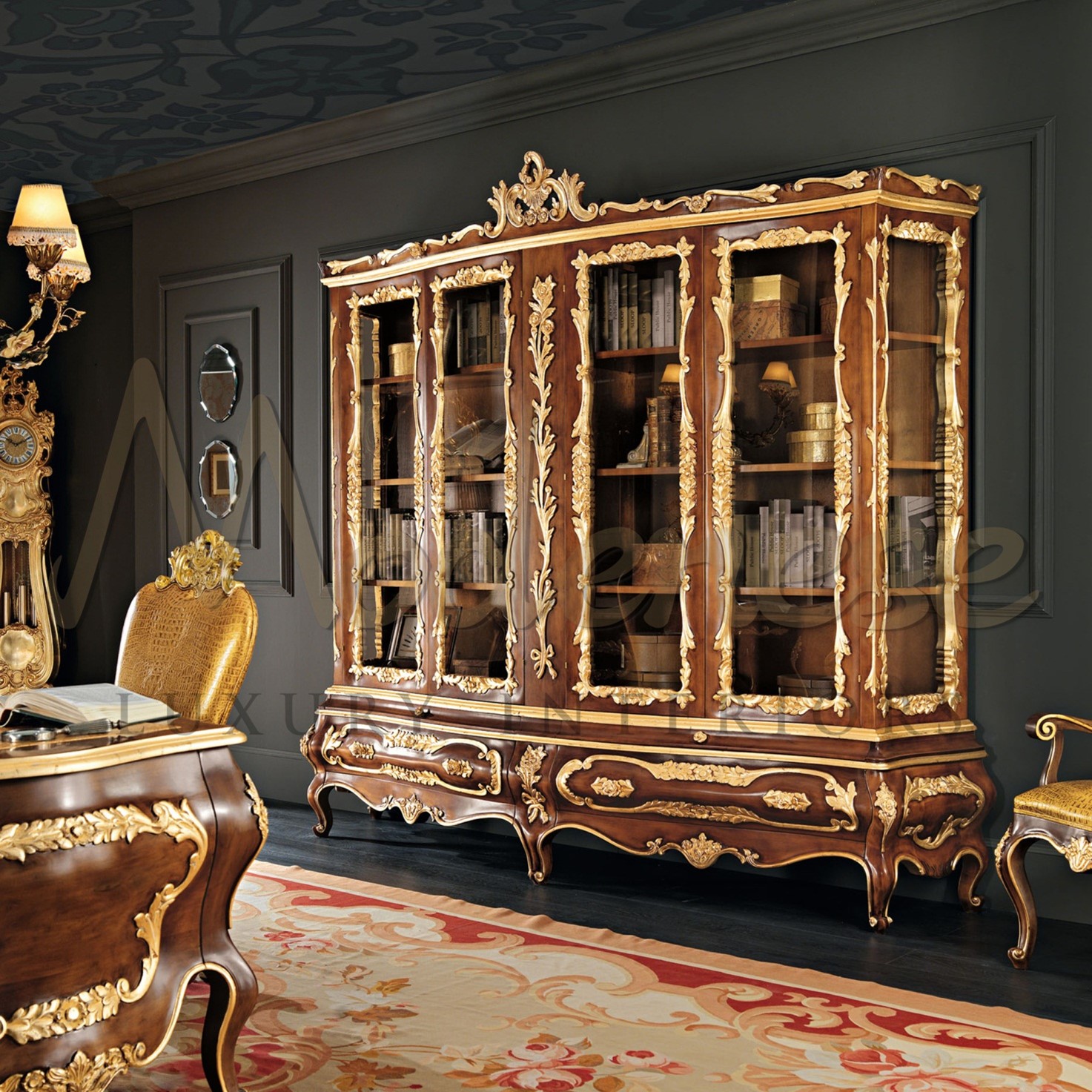 All of the furniture with the exquisite curved top and rounded corners fits in wonderfully with this atmosphere. The writing desk of the classic type in this lovely home office project features built-in drawers in its design for storing writing tools, papers, and documents.
The experienced team at Modenese Luxury Interiors studio gave close attention to the interior décor of the room, as it should have been harmonized with the overall motif observed throughout the property. We placed a carpet all around the perimeter of the home office floor in traditional design. It is built of natural materials and replicates the general pattern, which can be seen in the furniture's interior and upholstery.
In every project of Modenese Gastone Luxury Interiors, there is a tendency to achieve maximum comfort with all of the customer's wants.
Source used: A Hidden Home Office: Turn Your Shed into a Backyard Office
Visit our online showroom