BEAUTIFUL BEDROOMS FOR INTERIORS IN MIAMI
With distinctive, opulent features and amenities, Modenese Gastone Luxury Interiors's exquisite bedrooms thrill consumers. Ideas for bedroom decor are centered on homeowners' aspirations and desires. Because this space is solely intended for unwinding, it makes sense a place where you may unwind and forget about hassles. Every bedroom is a unique work of art that we have created. Master bedroom designs and bedroom layouts are two categories in bedroom interior design. The overall interior design concept is essentially what influences bedroom decorating ideas.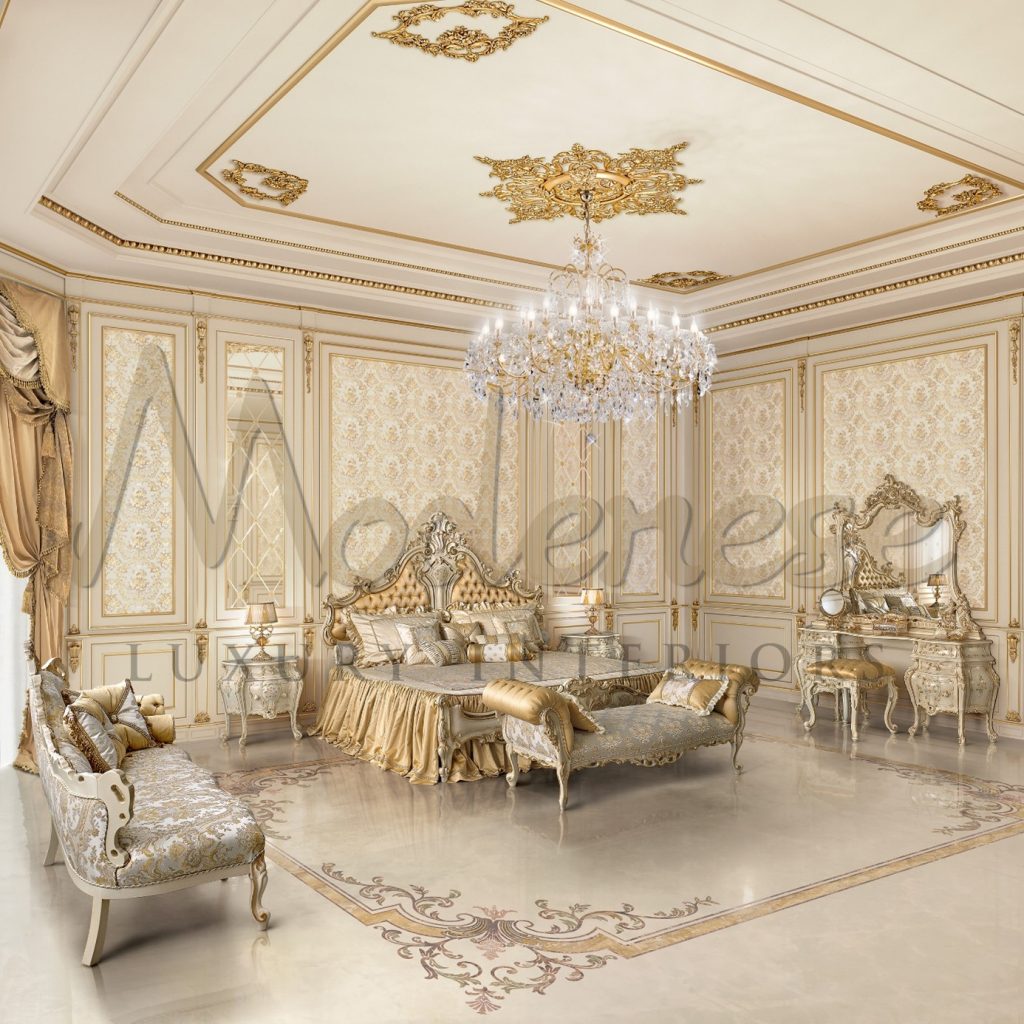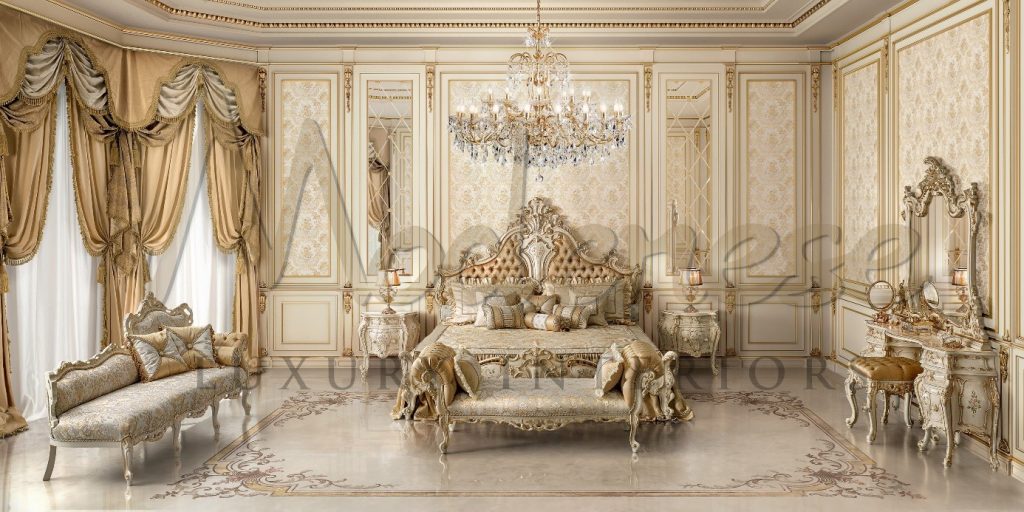 Each interior design style necessitates a unique approach to bedroom design.
Classic bedroom design, modern bedroom design, oriental bedroom design, and classic bedroom design are all acceptable styles for bedrooms.
This is one of the most well-liked fashions. We employ stucco, hand-carved furniture, gilding, and traditional design elements in our bedrooms to keep with tradition. Our designers create author's furniture for deluxe bedroom settings. The bedroom's decor is heavily influenced by textiles. A bed and the window dcor created an opulent and inviting atmosphere. The ceiling decoration also plays a significant part. Lying on a sumptuous bed, we design alternatives that are stunning to look at. We add contemporary lighting methods to traditional chandeliers to enhance the intriguing interaction of light and shade in moldings. Marble carvings or beautiful parquet can be used to beautify the floors in the bedroom's interior.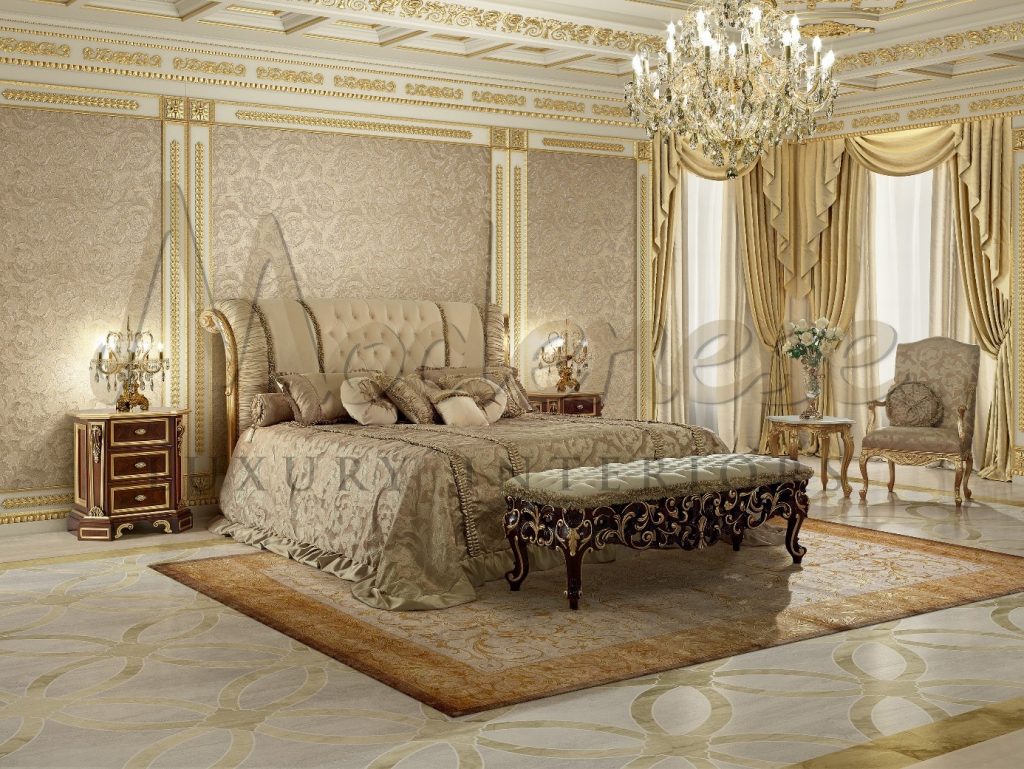 Modern-Style Bedroom Design
Modern interior design is the ideal technique to put the most creative idea into practice. The interior designer's skill can be seen in their luxurious improvisation with materials and textures. The interior is given a distinct charm of modern luxury by abstract design, daring color combinations, and stunning lighting accents. The most varied bedroom design concepts can be found in modern bedroom interiors.
Oriental-inspired bedroom decor
East has a distinct taste and unmistakable atmosphere. We also design distinctive bedroom interiors in this manner. The bedroom in the oriental style by Modenese Gastone Luxury Interiors Studio features opulent materials, oriental accessories, and a delicious color scheme. The creation of bedroom decoration ideas involves a special role for decor elements. Additionally, a canopy adds a touch of regal elegance to the bedroom's interior design.
Visit our online showroom