ANTIQUE MASTERPIECES COLLECTION
All that glitter is not always gold.. it may be bronze, too! Modenese Luxury Interiors brought brass and bronze back to life for the Antique Masterpieces collection. According to architectural trends, this is the newest must have for contemporary – classic style home décor.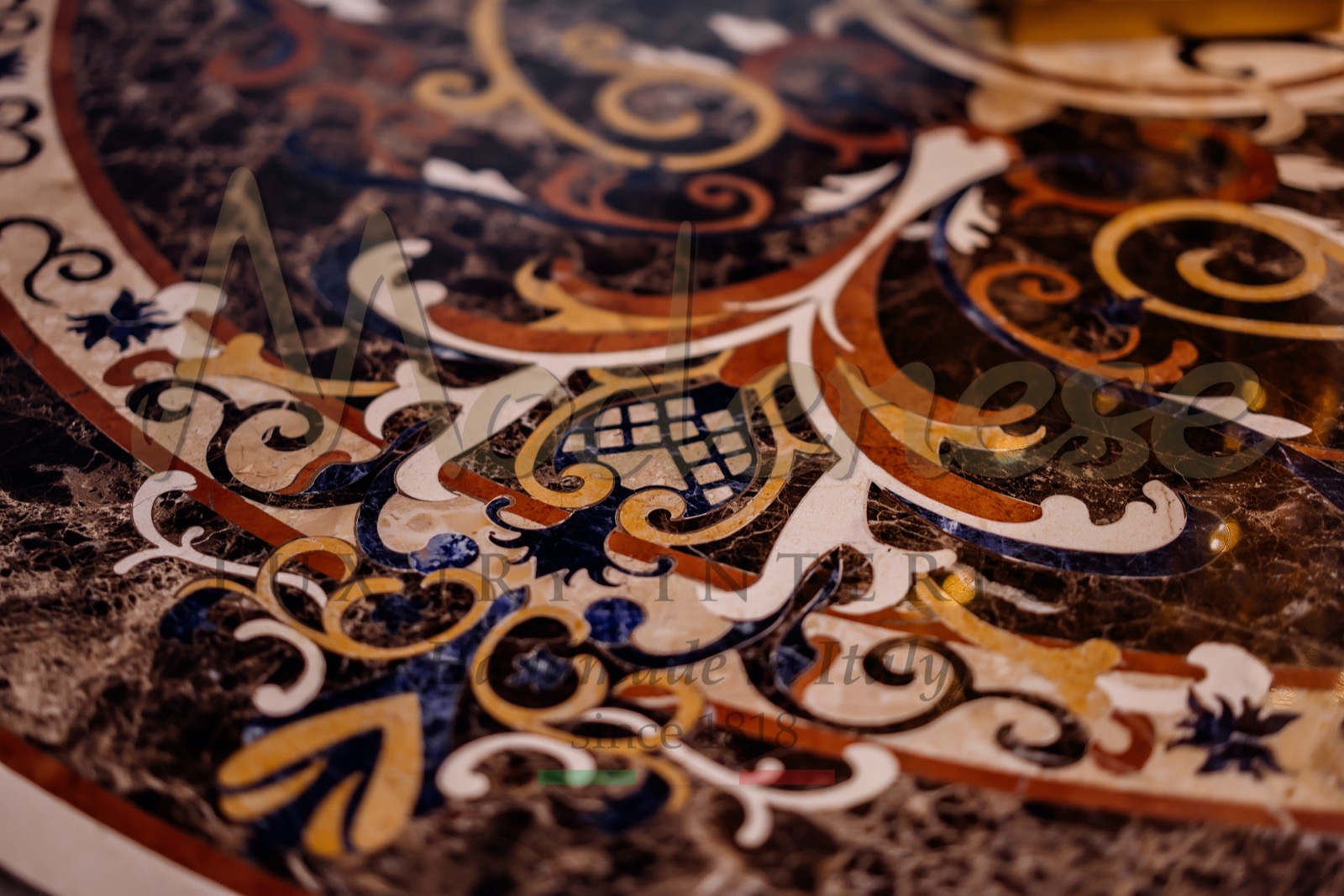 LUXURY DECORATIVE MATERIALS
These luxury decorative materials, with their warm shades and sophisticated natural lacquers, catch the essence of the actual trademarks, yet remaining timeless: having these pieces of luxury furniture inside your villas means letting the beauty of old times in.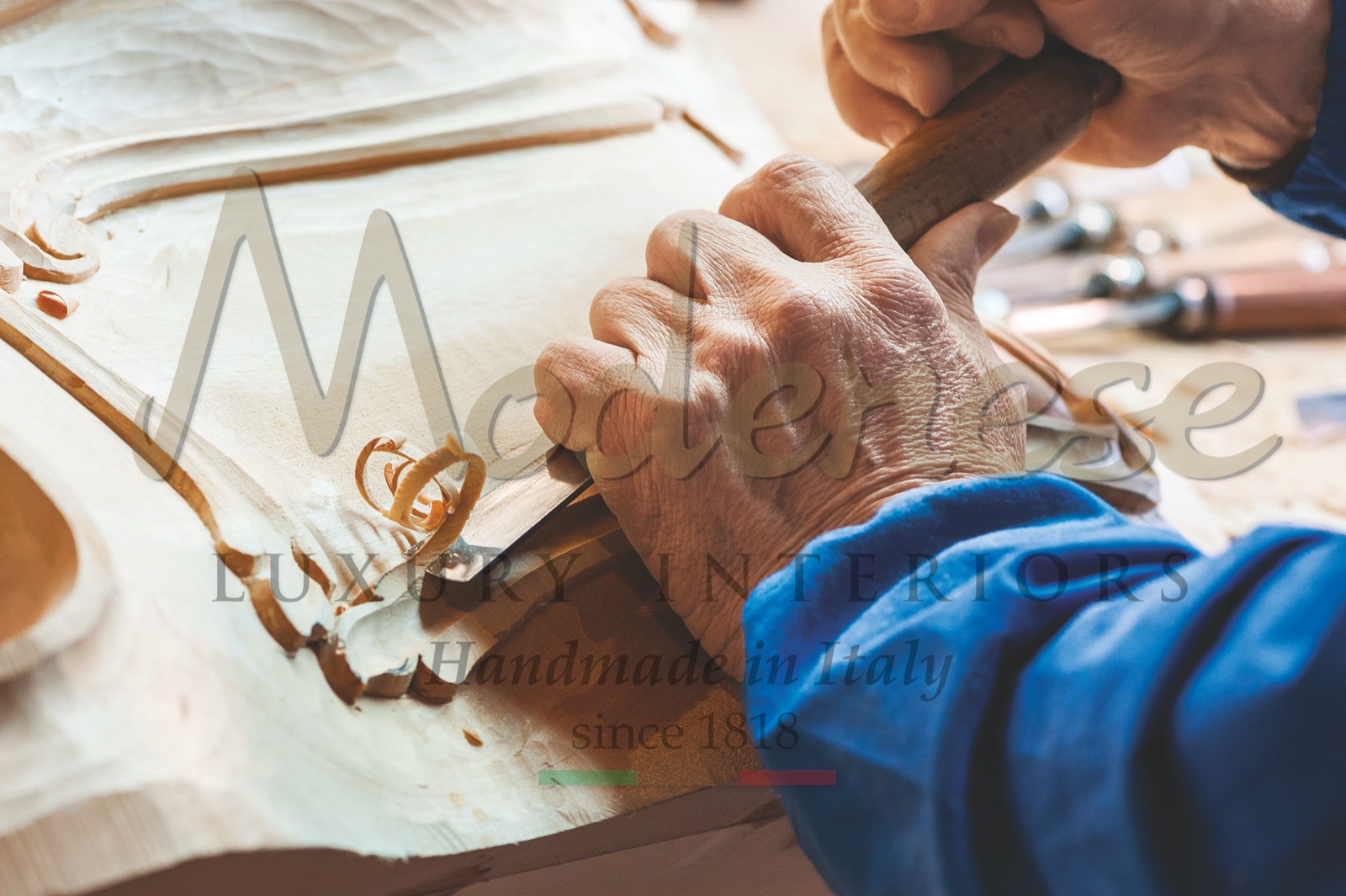 HANDMADE DECORATION
Look at the decoration over the cabinets, the splendid chest of drawers and showcases: the contrast between neutral wood finishes and bright bronze touches, the handmade carvings and paintings made out of time- honoured skills and adapted to modern day materials.. They are unique wood works of art destined to furnish the most beautiful environments and luxury villas of the world.
LUXURY FURNITURE COMBINED WITH TECHNOLOGY
One of our masterpiece is 3-level retractable table designed with an automatic system.
Modenese Luxury Interiors proves that all luxury furniture following the classic style is timeless and easy to combine with current technology: in fact, the same mechanism employed to the table has been applied to chest of drawers, actally a Tv stand going up, down and has also a 360° movement.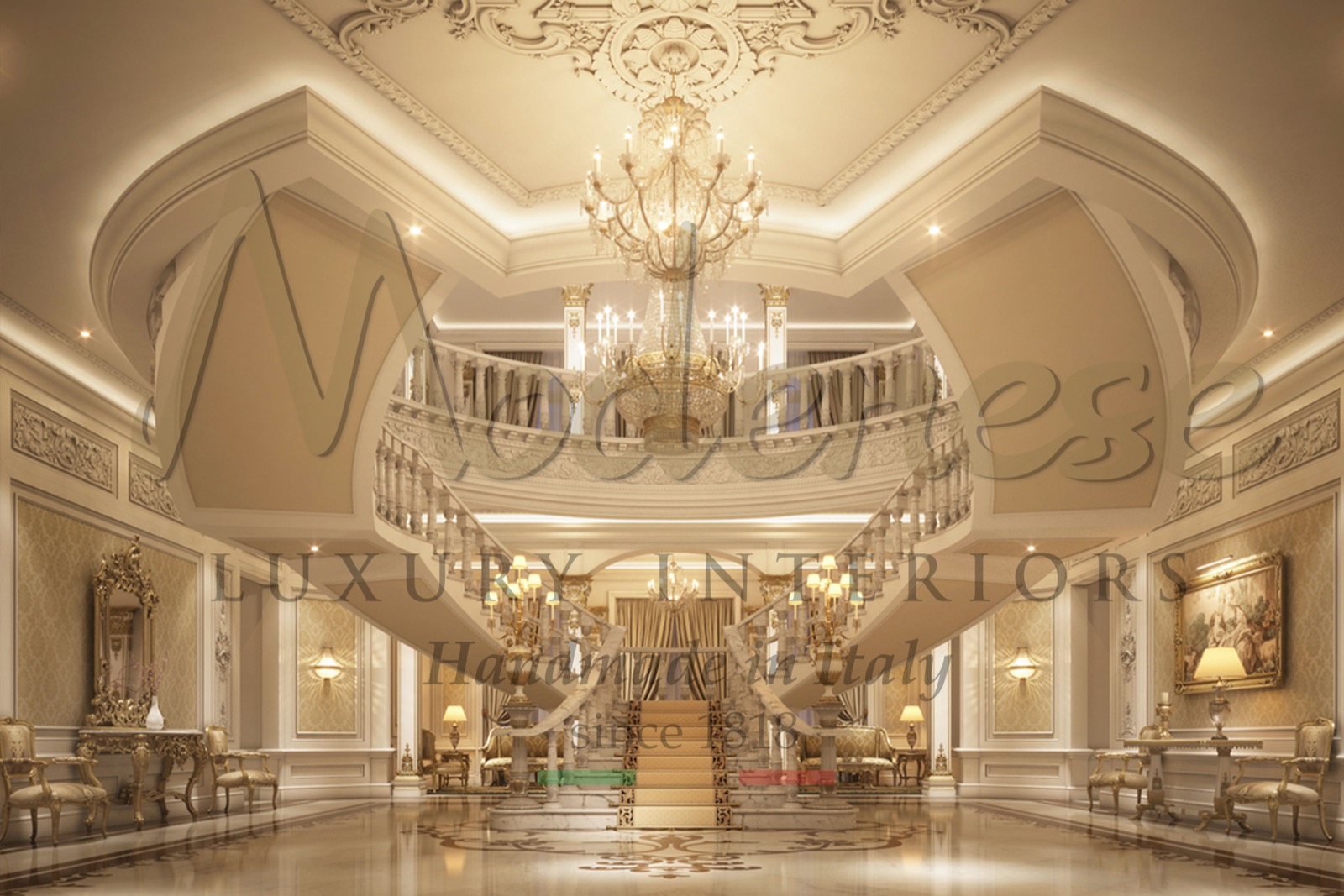 ITALIAN CLASSIC INTERIORS
The company aims at exporting luxury classic style, in this case proposed through the Italian passion for exclusive furniture together with the magic esprit français; it gives the widest variety of combinations to the clients to furnish their luxury villas and high-end spaces.
Visit our online showroom