Amazing Home Designs From Italian Designers
The Modenese Luxury Interiors Studio is a firm with a long history of developing premium interiors. We provide one-of-a-kind interior design projects worldwide. In this essay, we will introduce you to several fascinating design concepts.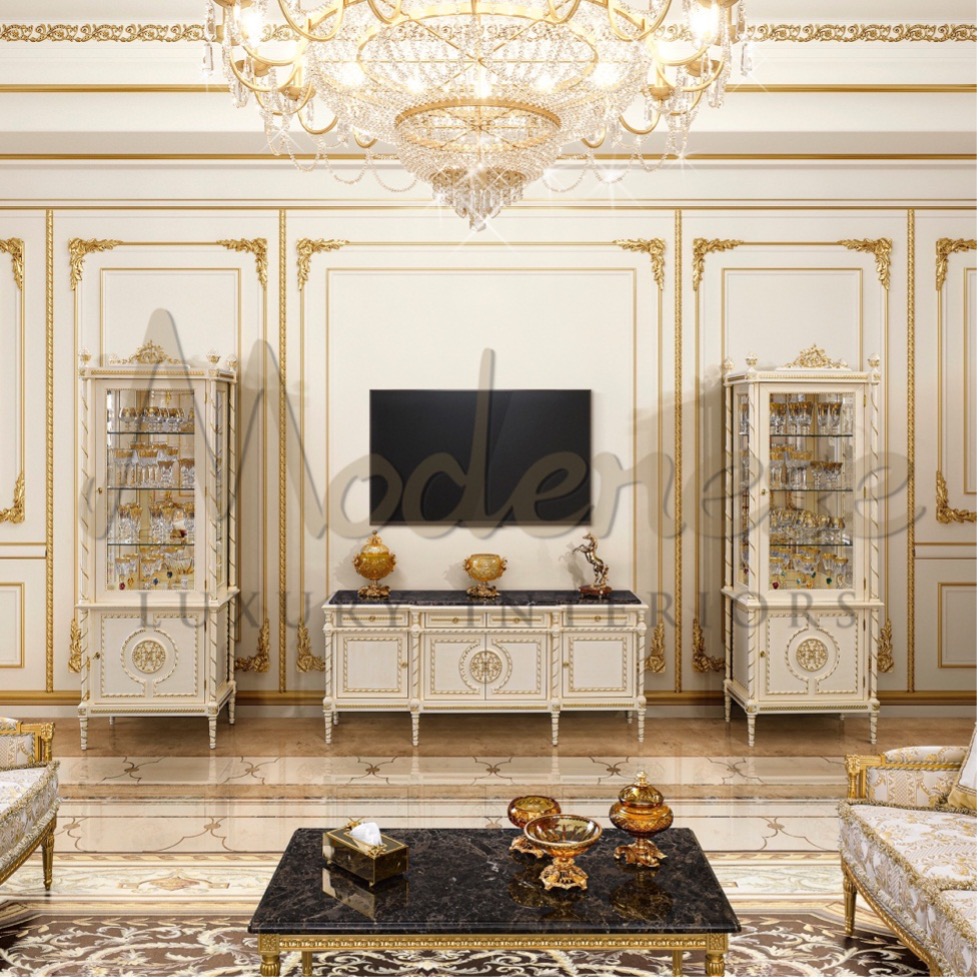 Luxury Apartment Interior Design
This beautiful flat in London was filled with amazing joy and a lovely holiday vibe. The hall's soft cream colours and lovely décor elements amaze. This image is enhanced by the streams of crystal chandeliers. Soft semi-columns with exquisite pearls adorn this magnificent interior design London. Accents in the form of hidden lights have grown into lovely moments that bring expression to London house design.
The interior design London of the property combined a strong Art Deco style as well as excellent classics. A spacious living room with numerous windows dazzles with its vibrant personality and delectable tones. The lofty ceiling is adorned with a massive magnificent chandelier with big pendants, an old stucco pattern, and a spherical niche with backlighting.
Soft cozy couches in exquisite velvet milky tone upholstery make a stylish symmetry at the large windows, creating a laconic extension of the window décor. The rest room near the fireplace was a particularly tasty section. Interior designers created a really lovely apartment. In a natural marble frame, a gorgeous picture of a bird matches the fireplace.
Sit on cozy recliners wrapped in beautiful velvet in relaxing cream tones to see the flame. In London, interior design is subtly influenced by fashion trends. The dining area is dominated by a light cream tint, which is particularly hot this season. Because of its aesthetic quality, the apartment's design is attractive to the eye. Each location has its own individual flavor and charm.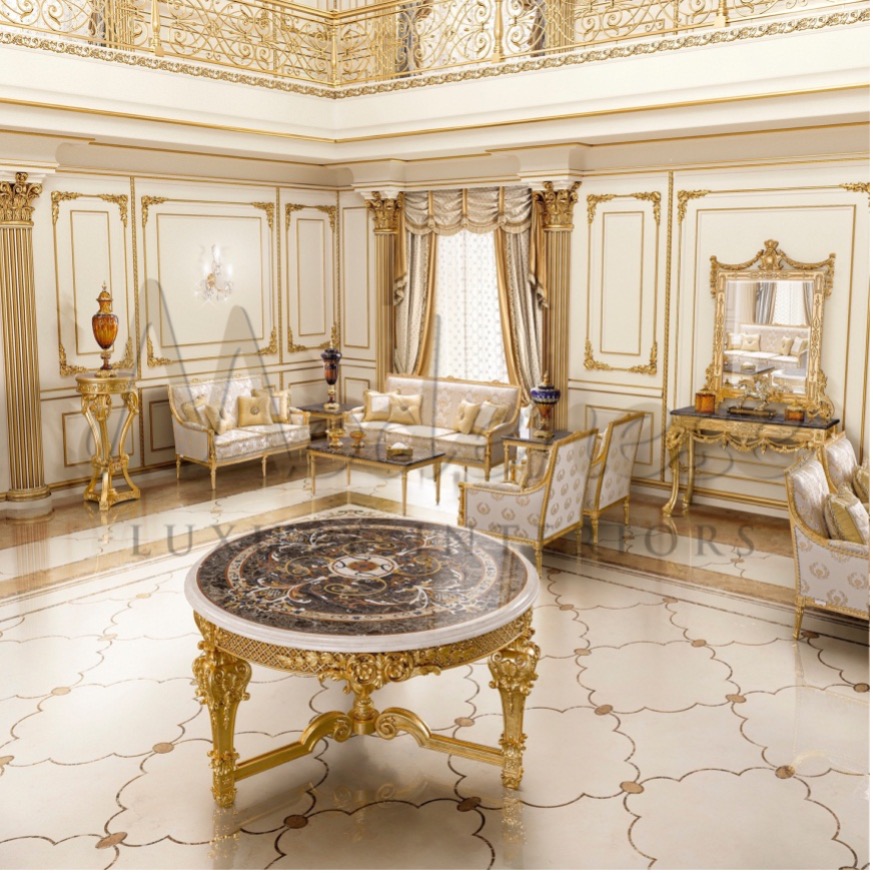 Exquisite interior design and full implementation
Home and design exhibits the trends that are present in current luxury homes in a cohesive manner. The architect design firm Modenese Luxury Interiors accomplished the aesthetically flawless look of the interior by expertly blending the color palette, noble materials, textures, and décor pieces. Each square meter of interior space has become an essential component of the overall picture of luxury and comfort.
Using a warm variety of chocolate tones as a foundation, lighting highlights, and stunning ornamental methods, the project's authors developed a robust and expressive design that provides warmth with rich touches. The marble flooring are adorned with intricately etched designs. A magnificent crystal chandelier with colorful feathers hangs in the entryway.
A line of illumination highlights the graceful half-columns with exquisite capitals. All of this opulence is reflected in the lacy-patterned mirror panels. Home and design London represented its owners' dearest fantasies. They obtained the interior of their dreams, which brings them delight and acts as a source of pride.
The living room's design mixes Art Deco with subtle elements of aristocratic classics. Soft furnishings of light velvet appear attractively on the floor of a dark precious wood with a particular impregnation. A decorative fireplace maintains the ambience of the hearth's warmth. A clever ceiling design with a mirrored panel and a spectacular chandelier neatly compensates for a relatively modest curtain pattern. Curtains of sumptuous silk velvet frame milky-colored transparent tulle.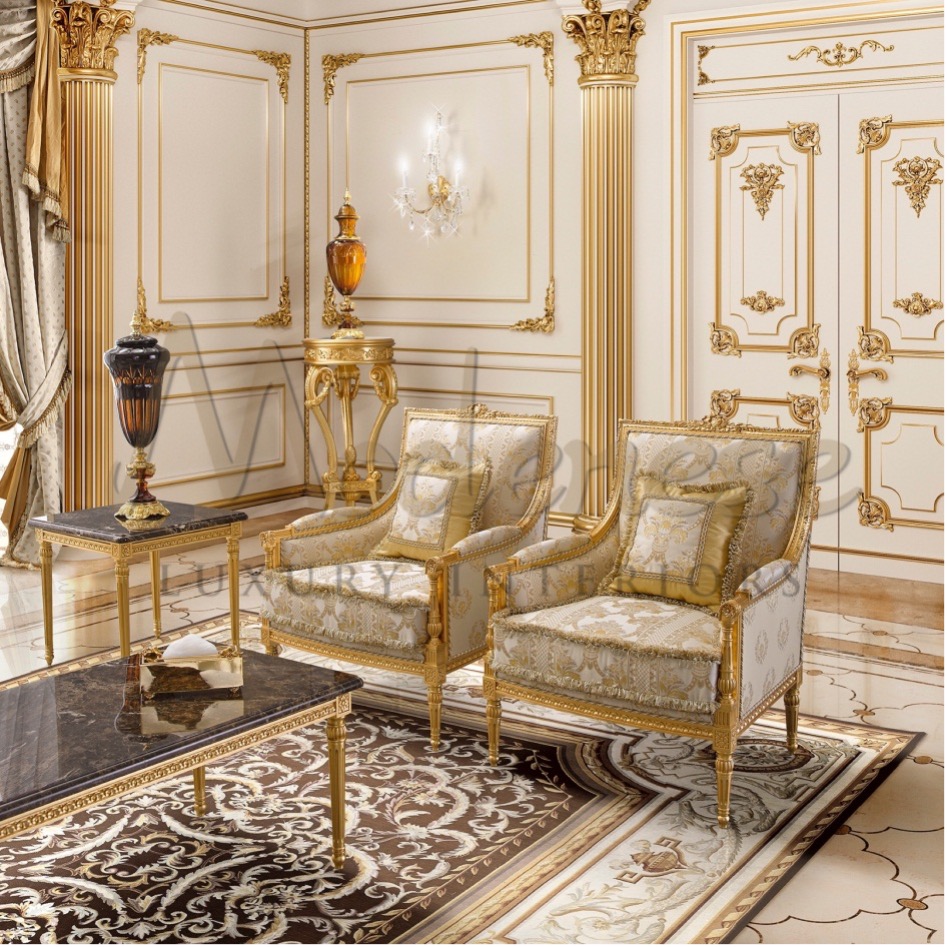 Perfect project implementation from top Italian artisans
Each sketch is approved by the architect design firm London, and all specifics are discussed with you. Fantasy and professionalism should always be based on the customer's interests and likes. We're working on creating realistic 3D renderings so you can see precisely how the inside will appear. You fully grasp the findings and are capable of correcting them.
The designs are as thorough as possible – we don't leave anything out and highlight everything. Architect design company London can assist you in selecting high-quality materials so that you can complete the job on time and on budget. We provide author supervision — we monitor the project's compliance with the construction tasks to ensure that everything runs smoothly.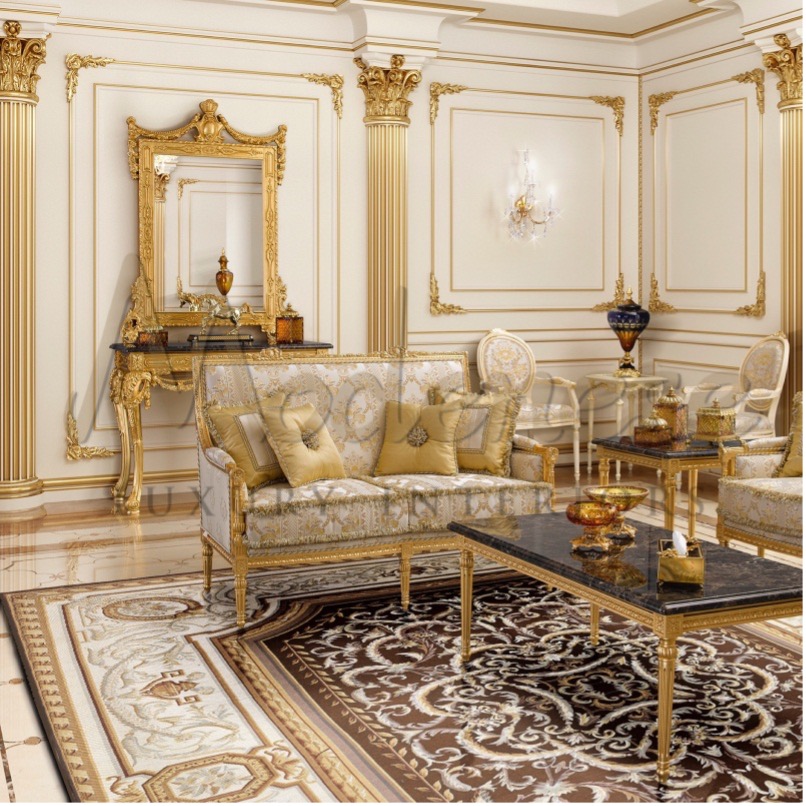 Modenese Luxury Interiors offers high-quality services with a personalized approach and attentive attitude to each client at extremely reasonable pricing. By contacting us, you will not only be immersed in the amazing Interior Design. Best house interior design photos emphasizes your class, taste, and social position; but it also saves you time, since best architect is at your service. Our major purpose is to fulfill all of your requests.
Visit our online showroom