6 Modern Classic Furniture Ideas
It's possible that you think of modern classic interior design as an oxymoron when you first hear the phrase. After all, it is a fusion of two diametrically opposed words – modern and classic. Moreover, if you're wondering what modern classic interior design is, it is just a blend of old aspects with contemporary ones. This type of interior design incorporates elements from both sides, resulting in the sense of balance and harmony in the space. The color scheme is often neutral, with traditional tones such as black, white, gray, beige, and brown dominating the palette. The furnishings are a combination of drama and practicality. With the notion of modern classic interior design, you may create a house that is attractive, sophisticated, and opulent in appearance.
When shopping, keep an eye out for tags or labels; they may be less visible on some items, such as thin chairs or lamps, but keep an eye out for them. These indications should allow you to tell whether or not a piece of furniture is ancient or new based on the date and location of its creation.
When it comes to home design, these six pieces of furniture have always included a bit of history, whether it is in the form of canopy beds with regal origins or Chesterfield couches that will long be a symbol of elegance and refinement. View our most recent listing below, and keep in mind that adding these essential aspects into your décor will help you to outlive the latest fashions.
WINGBACK CHAIRS
It was intended for the original designs to be placed near the fireplace, where the wings would engulf you in the warmth of the fire while keeping drafts at bay. Wing chairs are still popular today because of their visual appeal; wing designs that stray from normal proportions and vary in shape and size are particularly popular.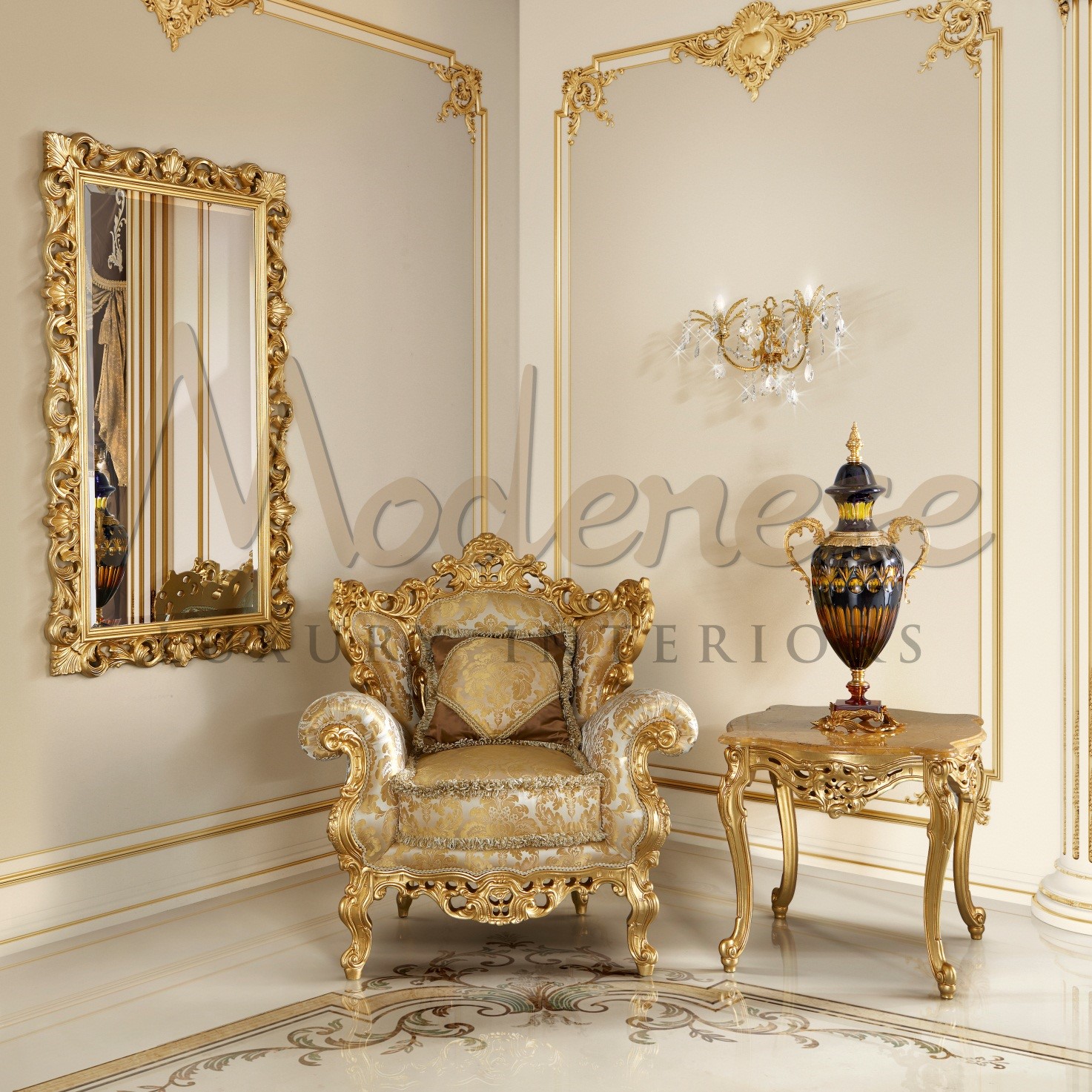 Our consumers may select their favorite hue from a variety of options. It is entirely up to you whether you want your wingback chairs to be essential or colorful. A neutral accent chair in beige, brown, white, or gray can be used with virtually any color scheme, but a stunning dark color accent chair in black, purple, crimson, or blue can provide a regal touch and visual intrigue to any space. A neutral accent chair can be used with almost any color scheme. A bold accent chair in a bright color such as pink, yellow, green, or orange can make a statement in any room.
CHESTERFIELD SOFA
Chesterfield couches are well-known pieces of furniture in the world of interior design. This unusual design, which has the best quality premium leather, deep buttoning, a low back, and high arms, is popular in a variety of settings across the world, from hotel lobbies to workplaces and waiting rooms. A Chesterfield couch is today considered to be a symbol of elegance. While it looks well at home in an elaborate study or library, it also mixes in seamlessly with a contemporary living room, exuding a sense of refinement wherever it is placed.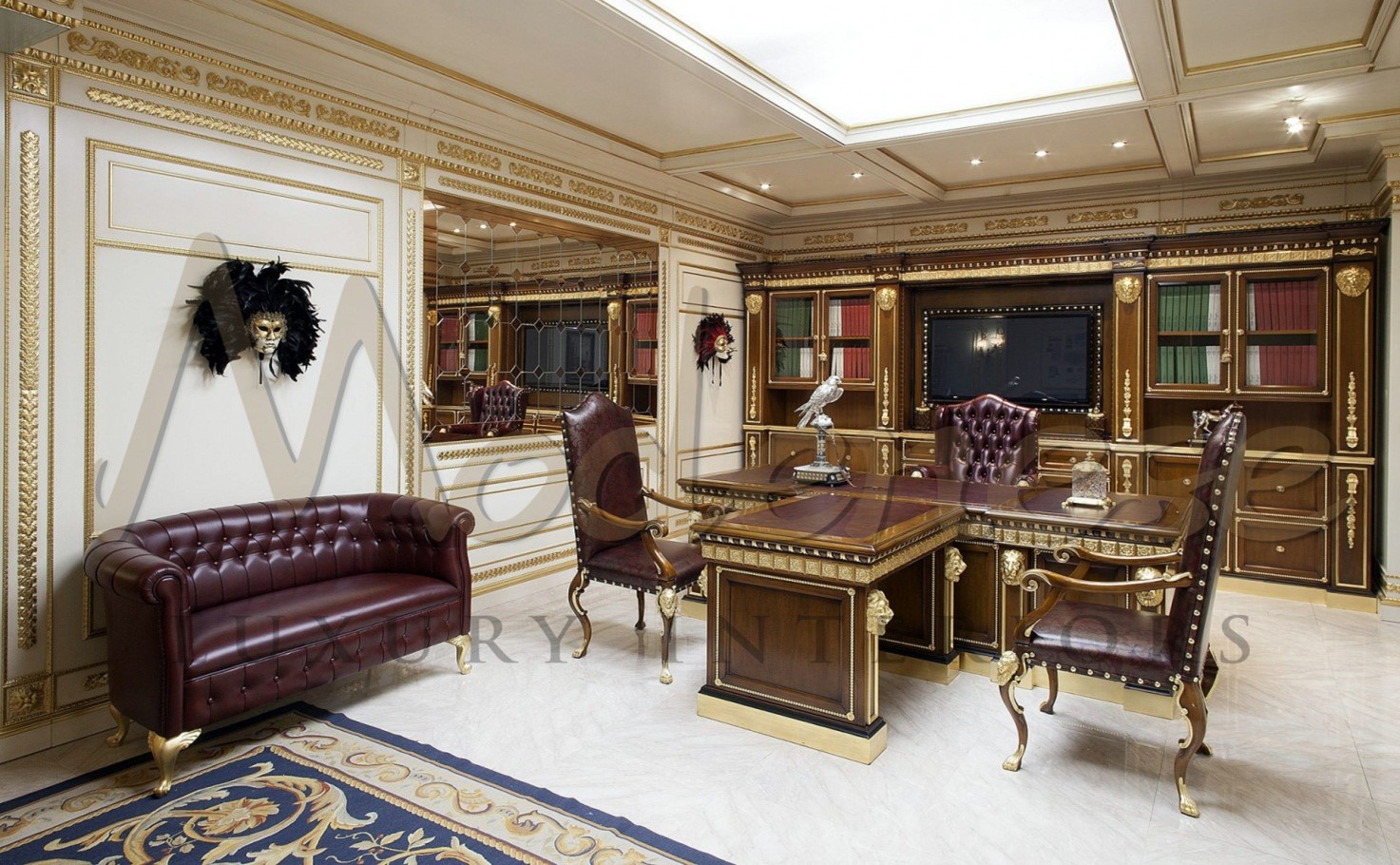 A Chesterfield is a classic piece of furniture, and anyone who chooses to match one with traditional decor is a creative genius! Before acquiring a brown wood coffee table, consider getting a Chesterfield sofa (preferably, a coffee table with claw feet or molded trims to match a traditional aesthetic). Another piece of Chesterfield furniture that may be used in conjunction with a Chesterfield couch is a Chesterfield chair.
LEATHER CLUB CHAIR
Leather armchairs, often known as club chairs or smoking chairs, are typical in houses with a classic design aesthetic. There is a strong association between them with richness and elegance and a strong feeling of history. One of the most effective ways to improve the appearance and feel of your living area is to include one into the design. You can learn about club chairs and how to decorate them in this article.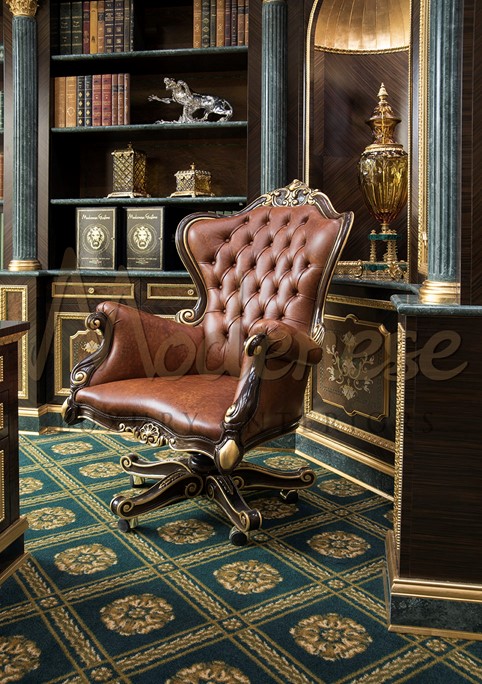 You can also find the finest club chairs for the year 2021. The club chair was first used in France, where it was known as the Fauteuil comfortable, or pleasant armchair, at the time of its invention. The expression is most likely intended to refer to gentlemen's clubs, where men may unwind in a pleasant atmosphere while smoking a cigar and enjoying a beverage of choice. In spite of the fact that club chairs are now available in a wide range of upholstery and fabric options, the leather club chair will always be regarded as an icon of elegance and refinement.
CANOPY BEDS
Canopy beds were initially designed to keep people warm and provide seclusion, but they have since become prized for their lavish aesthetic appeal. This type of bed, which is frequently four-poster in design, is sometimes embellished with tassels or other decorative elements to lend drama to the overall look. The attention of a room may be quickly drawn to canopy beds with four poster beds and a frame running across the top.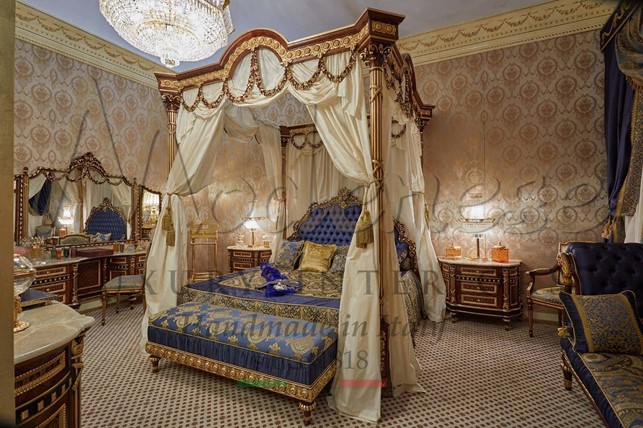 A canopy bed is referred to as the "bed for kings" simply because of its appearance. Traditional canopy beds were encircled by a canopy of magnificent drapes and fabrics, however, modern canopy beds are just frames with no curtains or materials. Despite this, canopy beds, whether classic or modern, are sumptuous and romantic, and they will never go out of vogue because of this.
LOUIS XVI CHAIRS
Armchairs of the Louis XVI style are marked by the disappearance of the rock formations that characterized Louis XV's designs, which are replaced with exceptionally clean lines that are influenced by antique design. Madame du Barry, a favorite of King Louis XV, as well as the architects of the time, were all staunch proponents of classical architecture. In a similar vein, the discovery of antiquity at Herculaneum and Pompeii influenced Louis XVI's decision to adopt classical architecture. An antique store is an excellent spot to look for a Louis XVI-style armchair to match your decor. Some of the most basic variants are made of laqué or waxed walnut, while the most extravagant versions are constructed of gilded wood. Modern artisans continue to create Louis XVI-style armchairs with the chair's qualities in mind, as do many traditional crafters.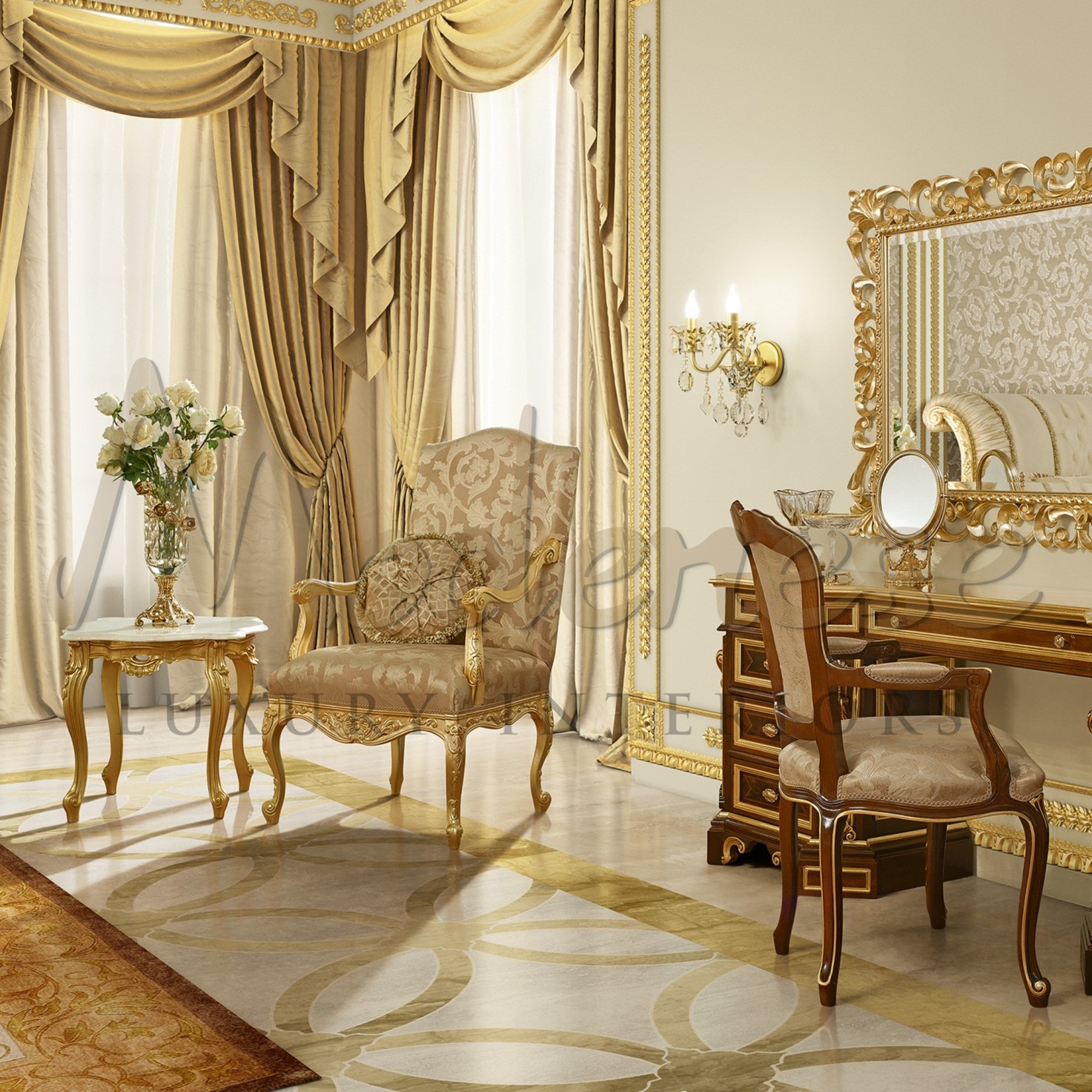 They make use of highly antiquated manufacturing practices in order to increase sales. The most well-known of them are made of solid beech wood. In this classic piece of furniture, the trampling, or feet, are usually in a straight line, following the customary design of fluted feet, which are feet with streaks drilled into the wood. As a result of the alteration, armchair backs became more attractive, with either straight feet with curved and concave backs, or square or medallion backs with arched feet. Grooves, dentils, acanthus leaves, and triglyphs are examples of ancient motifs that have been beautifully ornamented and delicately elaborated. They have stood the test of time and are still utilized in the halls, foyers, and formal settings as a symbol of opulence and sophistication. To be honest, odes to monarchy will never go out of style, especially in the realms of art and fashion.
UPHOLSTERED HEADBOARDS
A headboard may be traced back to ancient Egypt where it was lavishly decorated with gold and decoration, with more useful designs being adopted by the Romans and Greeks. In the 18th century, Victorians introduced cushioned headboards to the bedroom, which revolutionized the way people slept.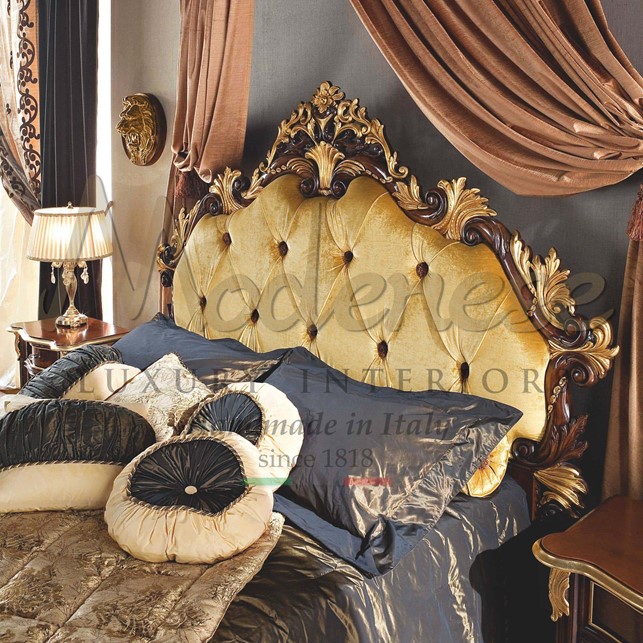 Interior designers continue to include upholstered headboards in their designs for a variety of reasons, both aesthetically and functionally: they provide a comfortable way to sit up and rest in bed, as well as a design component that may have a big influence on the overall look of a room.
Visit our online showroom