精英办公家具是突出公司及其领导优势的理想方式。 我们陈列室精选的优质办公家具将吸引希望兼具优雅与舒适的客户。 您的家庭办公室是高效工作、独处、批判性谈话和公司发展的场所。 您办公室设计的主要焦点将是来自意大利顶级制造商的优质家具。 我们的目录中提供软垫办公家具、橱柜办公家具、经理和员工座椅、办公椅、桌子等等,这些产品由意大利供应并由我们制造。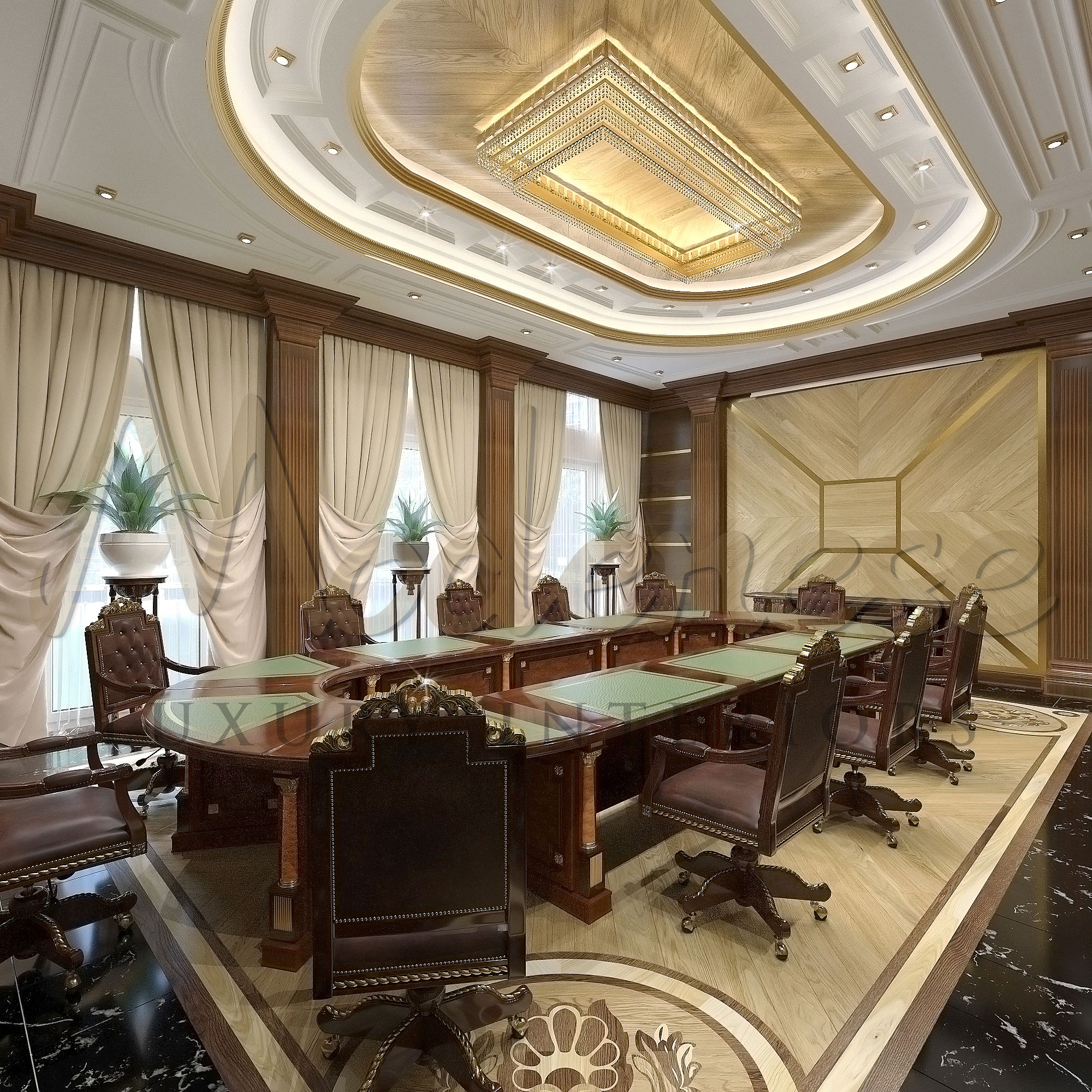 Luxury Meeting Room Interior Design
Any company's finest business card is an attractive and effective workplace. The greatest interior design reflects the company's values: if you appreciate the comfort of your customers and partners, whether you care about the health of your staff, and whether you care about the environment. Do you, after all, have decent taste?
Competent and imaginative workplace design contributes to the impression of a successful and dependable supplier of goods and services. The workplace environment is also critical for the internal structure of work and work processes. There is maximum efficiency and effectiveness when everything is done with taste and for the comfort of people.
We provide a one-of-a-kind experience by offering hundreds of various designs for luxury Italian office furniture.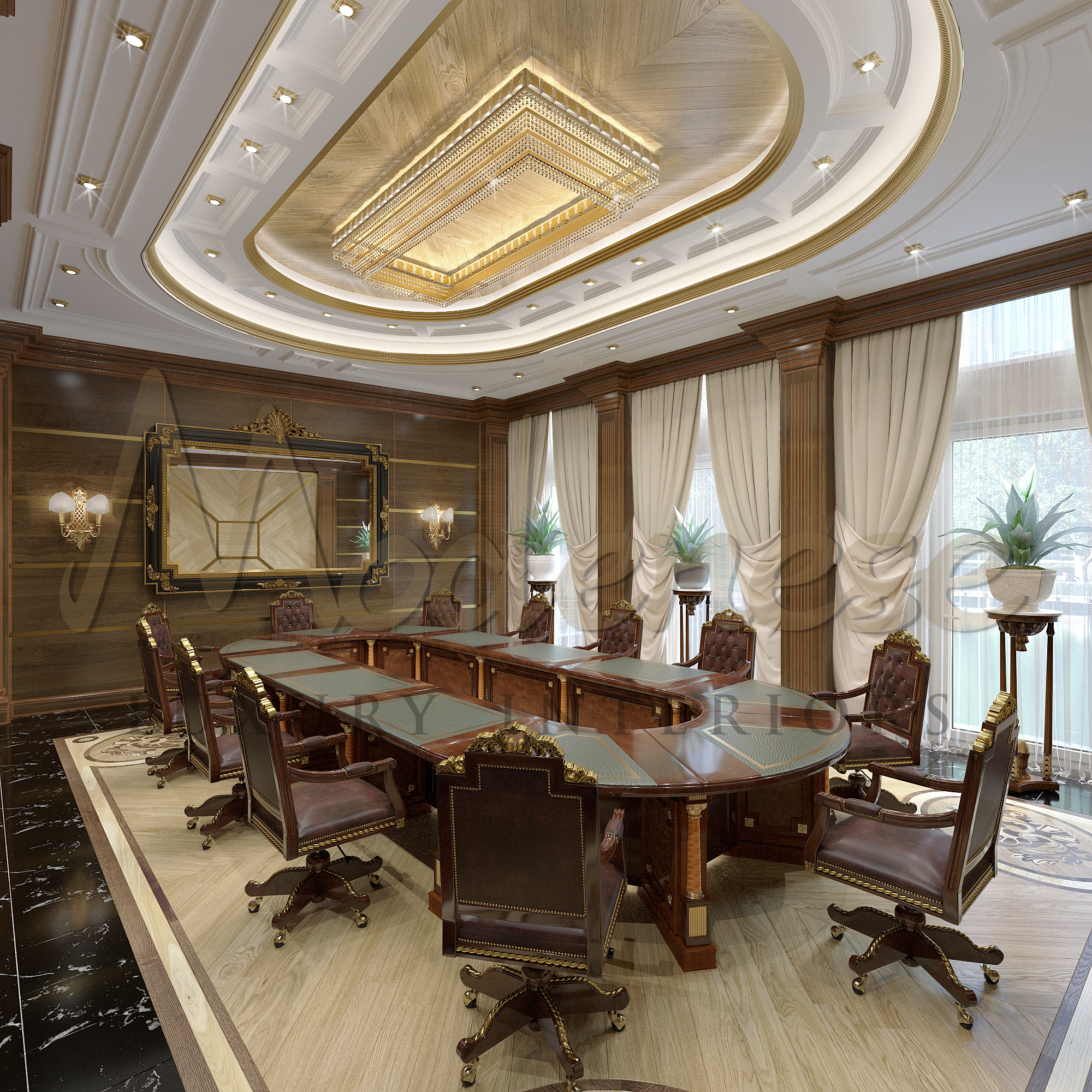 Wooden Classic Style Office Furniture
Luxury Italian office furniture is synonymous with exclusivity, uniqueness and combination of precious materials, natural woods and inlays.
Our beautifully crafted, high-quality products include an assortment of office desks, office tables and office chairs available in rich walnut and cherry wood veneer finishes. Find classic office furniture from Modenese Gastone to heighten the style and elegance of your space.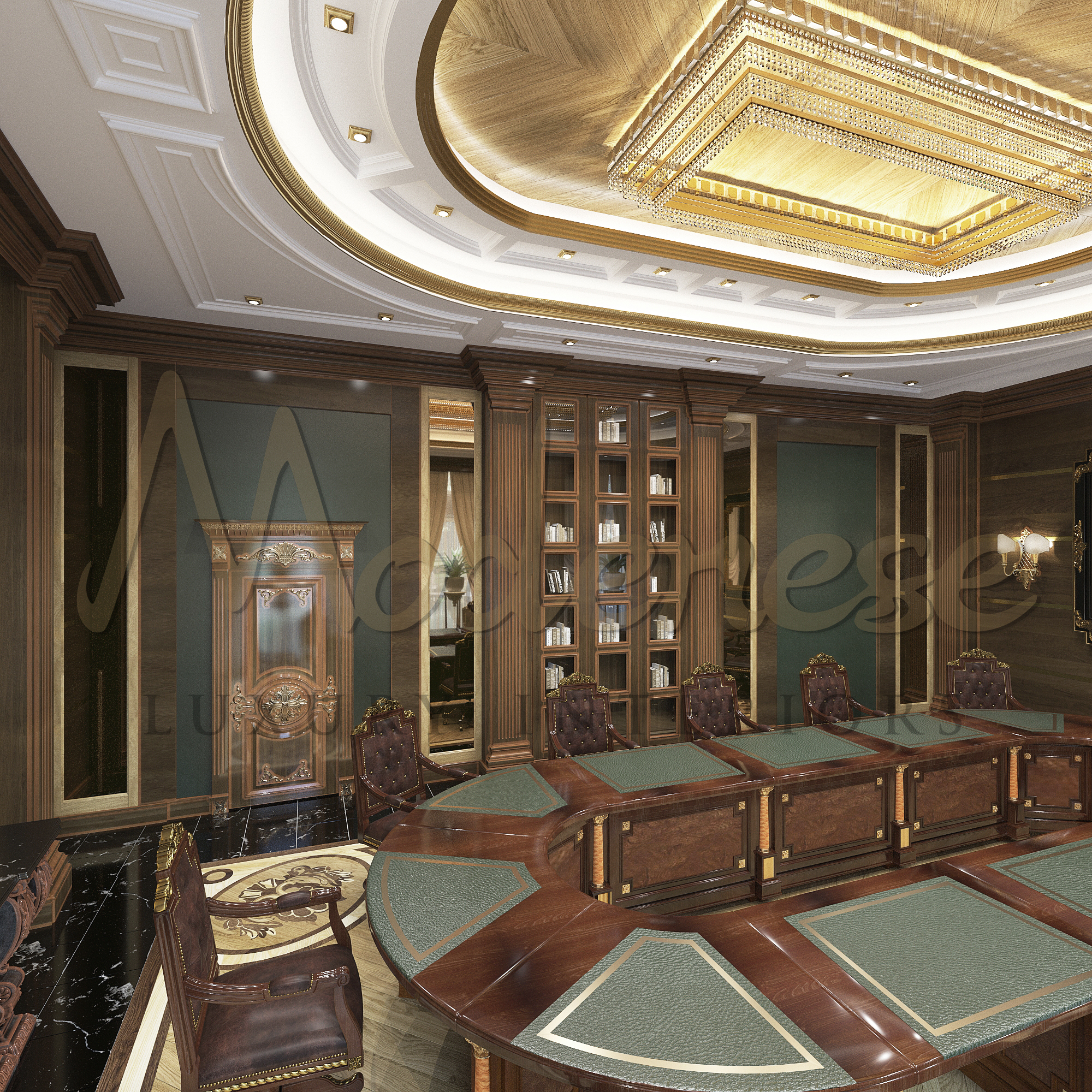 High-Quality Office Furniture
In your office design, you need the right luxury Italian furniture pieces to inspire productivity. We have a full range of high-quality furniture you need to create a productive space. Our artisans design high-end furniture with durability. Choose from the office desks and bookcases in a variety of woods with beautiful finishes, including oak, ash, walnut and more. At Modenese Gastone, we offer traditional designs for a timeless working space. All premium office furniture is custom-made according to standard and individual sizes. In our model range, we can offer classic elite office furniture to any requirements, trying to realize all your wishes.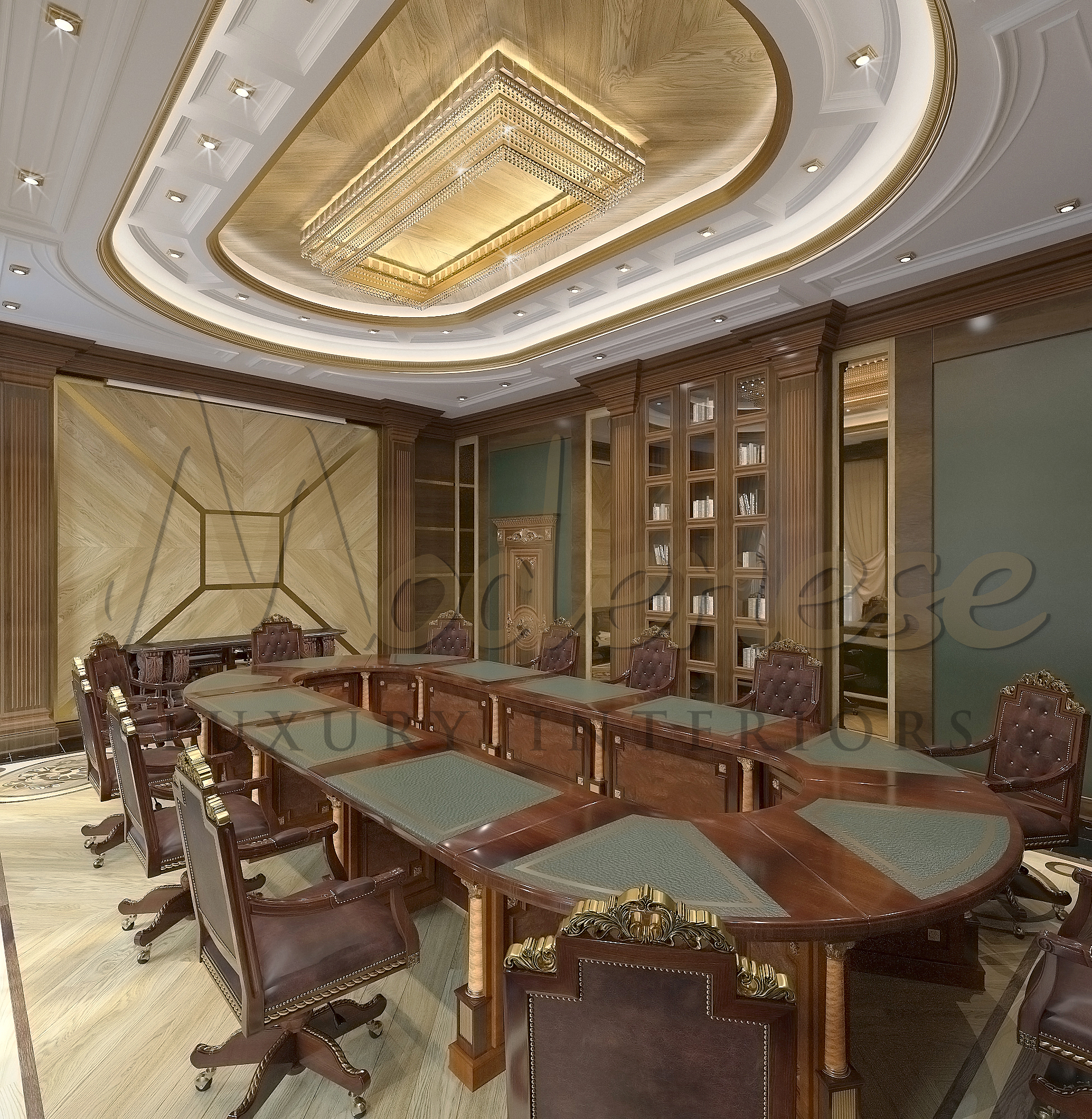 Classic Office Space Created With Luxury Furniture
Modenese Gastone offers a wide selection of luxury office furniture for creating an upscale workspace that motivates you. We have a wide variety of high-end office furniture including stylish office desks, office chairs, reception furniture, and the best office decor. The main emphasis in the arrangement of your office will be luxury furniture of the best Italian production. In our catalogues, you can find upholstered office furniture, cabinet office furniture, chairs for managers and staff, office chairs, tables and much more supplied from Italy.
Visit our online showroom