Modenese Luxury Interiors是一支可以为本地和国际客户的住宅、商业、宾馆、办公室和工业项目提供世界级室内设计的一流团队。当涉及到打造住宅时,Modesenese Luxury Interiors是每个客户的第一选择,因为它是最专业也最有技术的团队。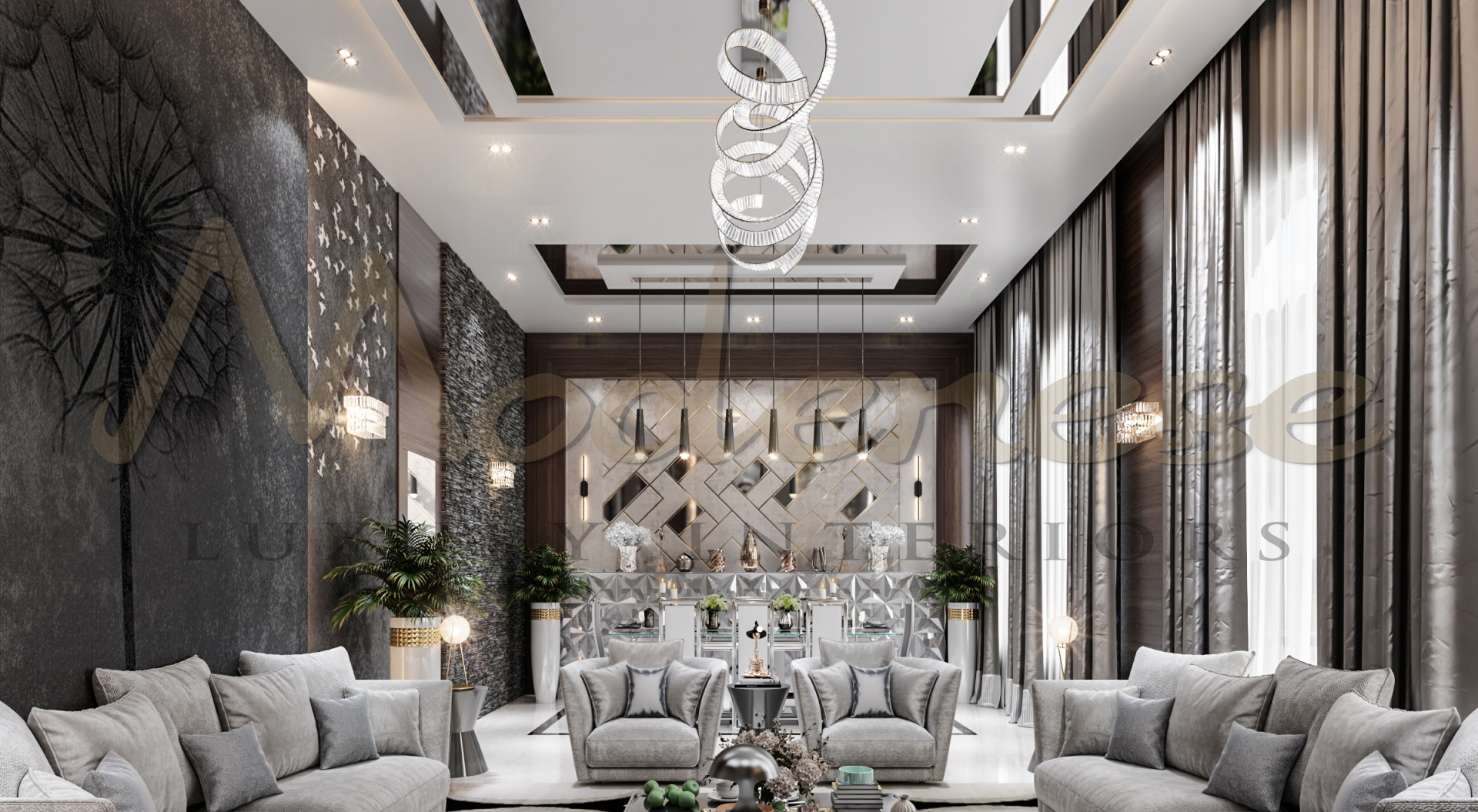 Gorgeous Living Room Design
Modenese Luxury Interiors has already set worldwide standards for every completed house interior design project throughout the years of expertise. In building a home project, there will always be a highly special design approach that will require the complete participation of the owner. Modenese Gastone Interiors, the best interior design firm, constantly ensures that every home project that the team develops will have a highly distinctive design that will represent the family or the owner's lifestyle.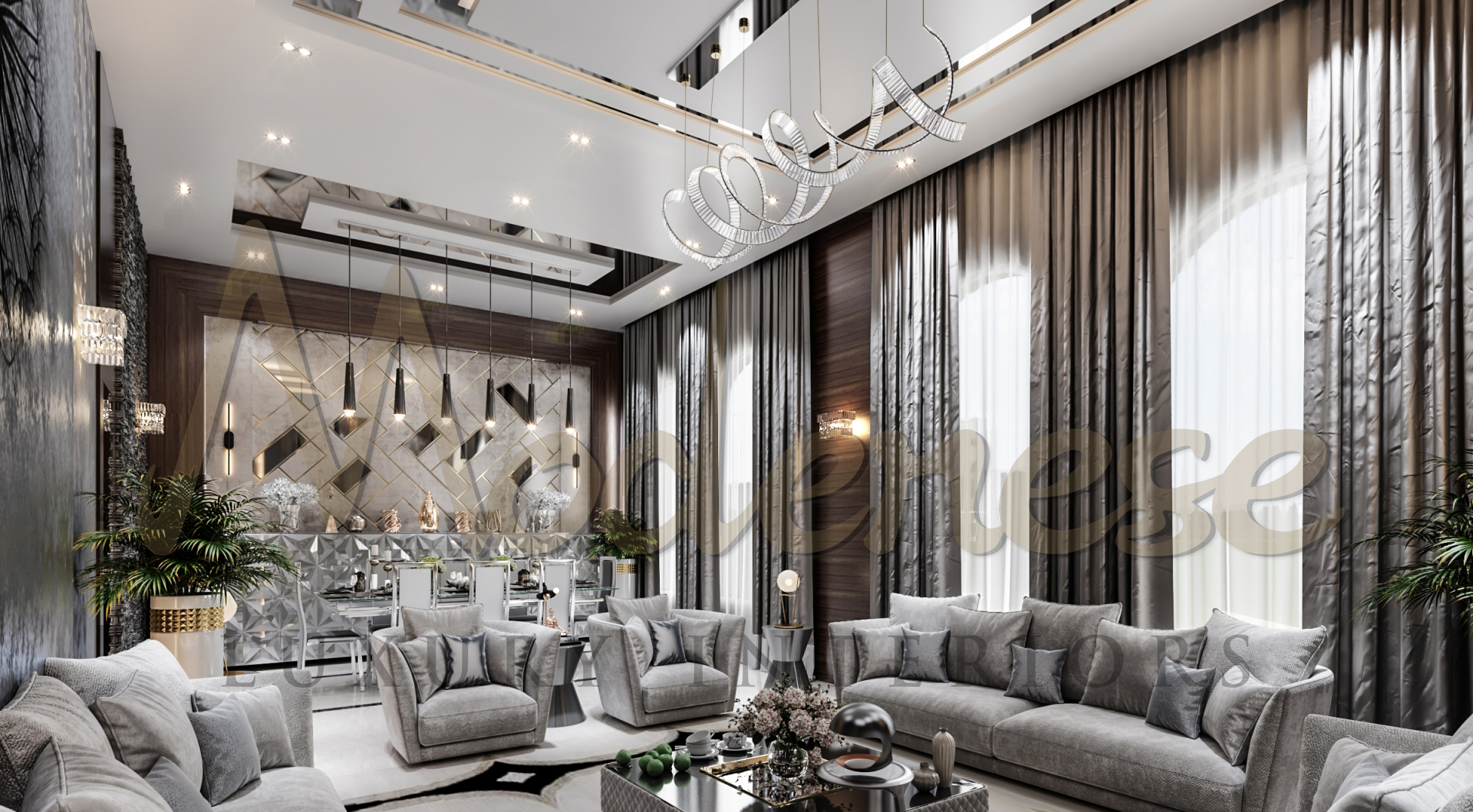 High-quality Interior Design Solution
The living room is one of the most important rooms of domestic interior design. It is frequently positioned near to the house's entry hall since it symbolizes the initial impression. As a result, creating a living room interior design demands a very high level, as it is usually the most exquisite location in the house. This is where guests and visitors are entertained, as well as where most family events and significant celebrations are place. As a result, living rooms should be extremely well designed with high-end interior design arrangements and the greatest furniture options.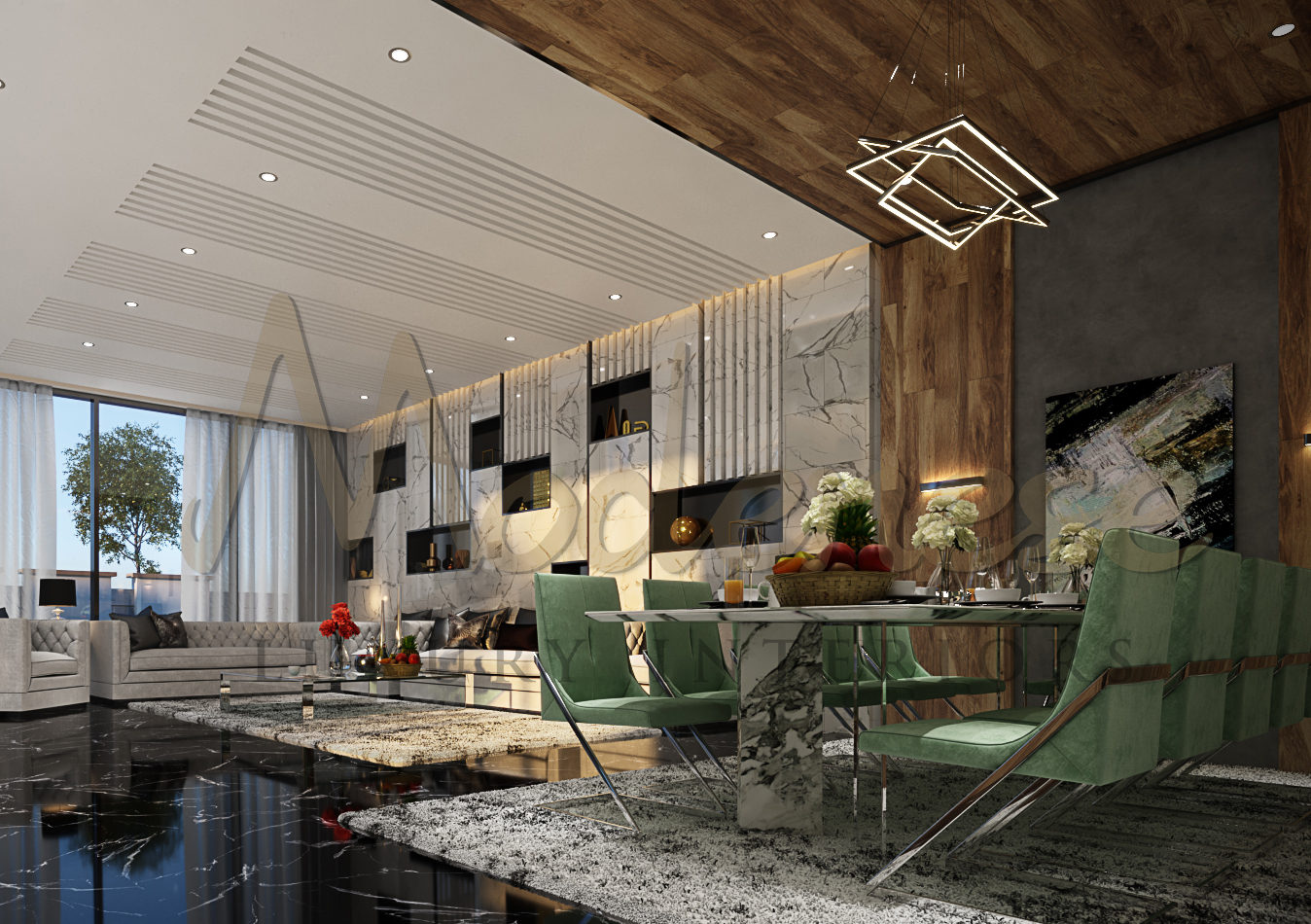 Stylish High-End Living Room Design Idea
High-end living room design is more than just having the most opulent décor and furnishings; it must also have the right balance of spaces in relation to the entire area to bring forth the most practical design. Living rooms are often the most expansive areas in any home building; nonetheless, correct balance of style and spaces is required to avoid design congestion.Modenese Gastone Interiors is creating each living room design in the most methodical and rigorous methods to ensure that there will be a perfect balance towards the whole living room regions as well as a high-end living room design outcome. Every living room interior design arrangement will be completed in the most precise design arrangement according to the design ideas that have been authorized by the client, thanks to its in-house professional and talented team. Having its own furniture manufacturing and factory has become one of the Modenese Luxury Interiors's major advantages, as it has the entire capacity to do high-end furniture design and decorations for a luxurious living room design.
Visit our online showroom