豪华客厅的室内设计必须具有令人惊叹的主题。这种蓝色和金色的美感散发出巨大的能量。如果您想完美完成这一豪华客厅室内设计,肯尼亚最好的室内设计公司Modenese Luxury Interiors应当是您的首选。毫无疑问,在这里供你使用是他一生中最好的体验,房间华丽的室内设计使这种体验更加美好。您拥有一个美丽、独特的豪华客厅室内设计。它拥有美丽的高级饰面,地毯和壁饰上有华丽的装饰。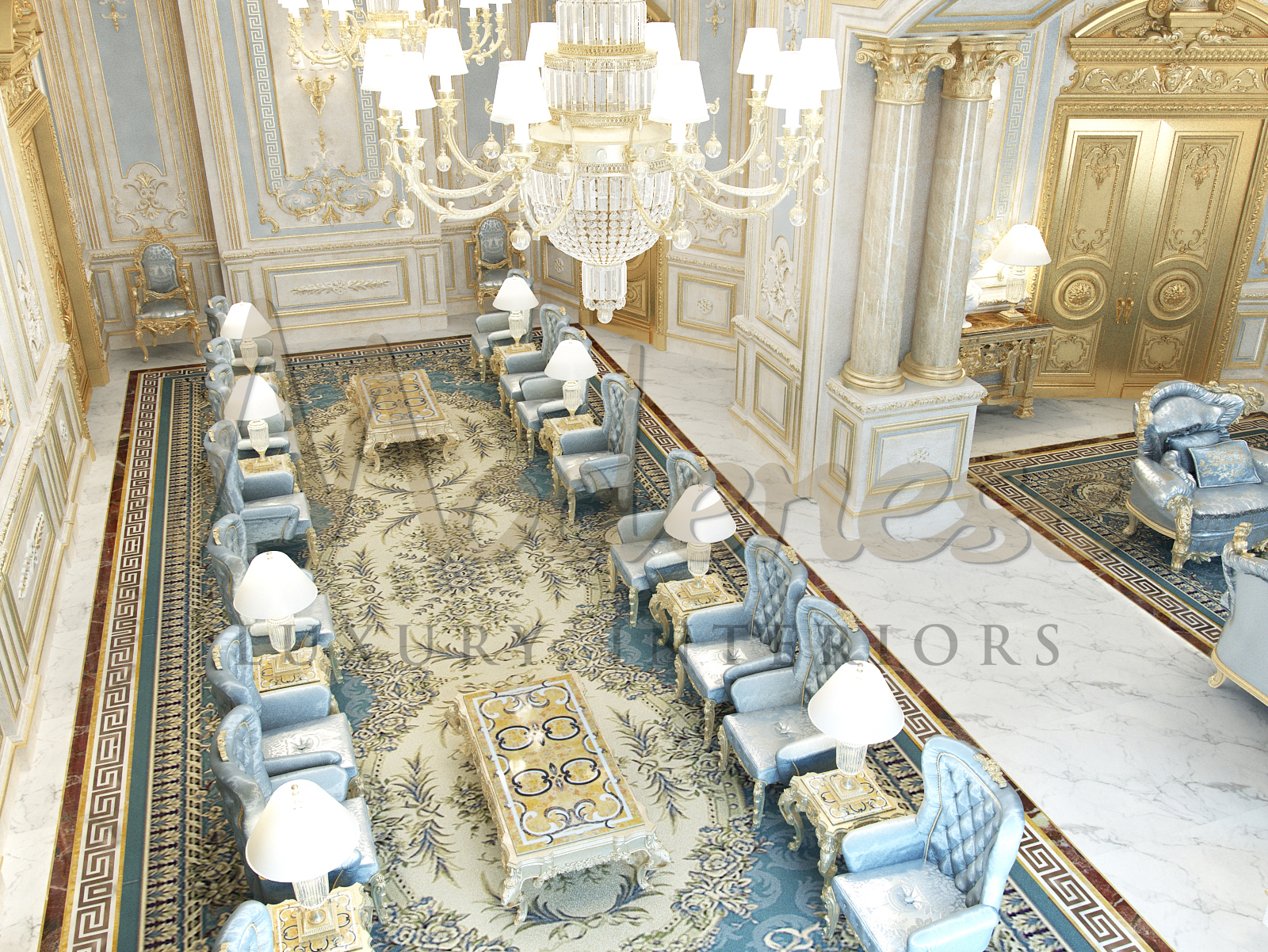 Amazing Living room Decor
Its spectacular and opulent atmosphere is exceptional and one-of-a-kind. The gorgeous sofa and table are fantastic. Its excellent materials go well with its lovely design. If you're looking for a stylish interior design, take into account its color subtleties and the room's wonderful finish. The idea of extravagance and elegance guided the construction of the luxurious living room. This gorgeous interior design's overall appeal is enhanced by the exquisite furniture and accents. The gorgeous decor is enhanced by the pattern highlights.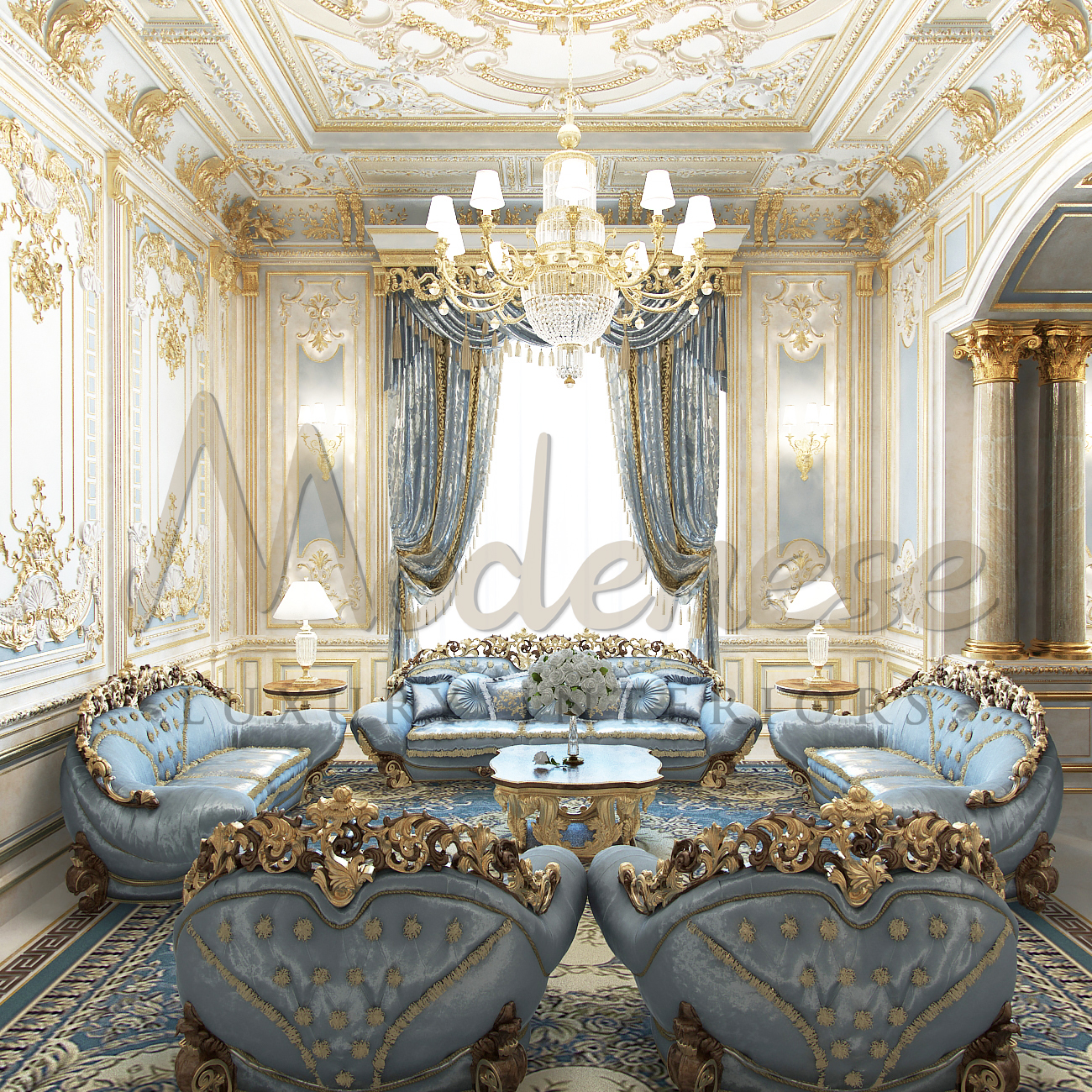 Luxury Living Room Design
Your living area will look more opulent and elegant with the addition of gold. A wonderful fusion of traditional and opulent home design can be seen in the gorgeous furniture design. This luxury living room interior design in Kenya is a work of art of luxury and elegance made by Modenese Luxury Interiors. The gorgeous gold decor in the hip and intriguing design is one of the spectacular living room's main focal points. It's impressive how Modenese Luxury Interiors pulled off such a challenging color scheme. The magnificent arrangement was highlighted by the opulent cabinetry and furnishings that were installed in each area of the rooms.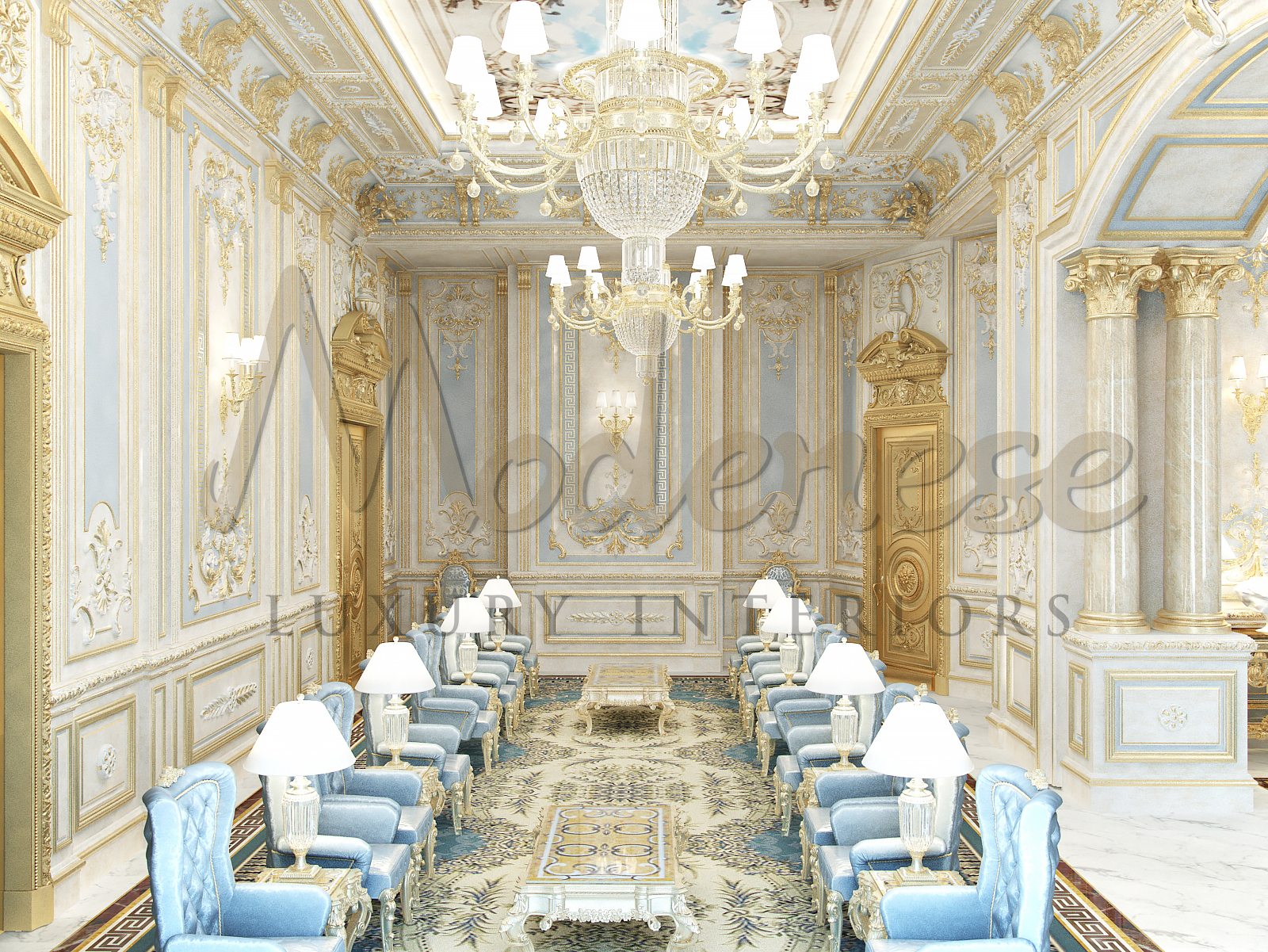 Gorgeous House Interior Design
One of Modenese Luxury Interiors's top projects is the interior design of this opulent living room. The client and the business are partners in this venture. Creating the most exquisite luxury living room interior design for you makes us incredibly happy. From every viewpoint in the apartments, there is luxury to feel and behold. Additionally, the interior design of the luxury living room uses exquisite materials that you will enjoy.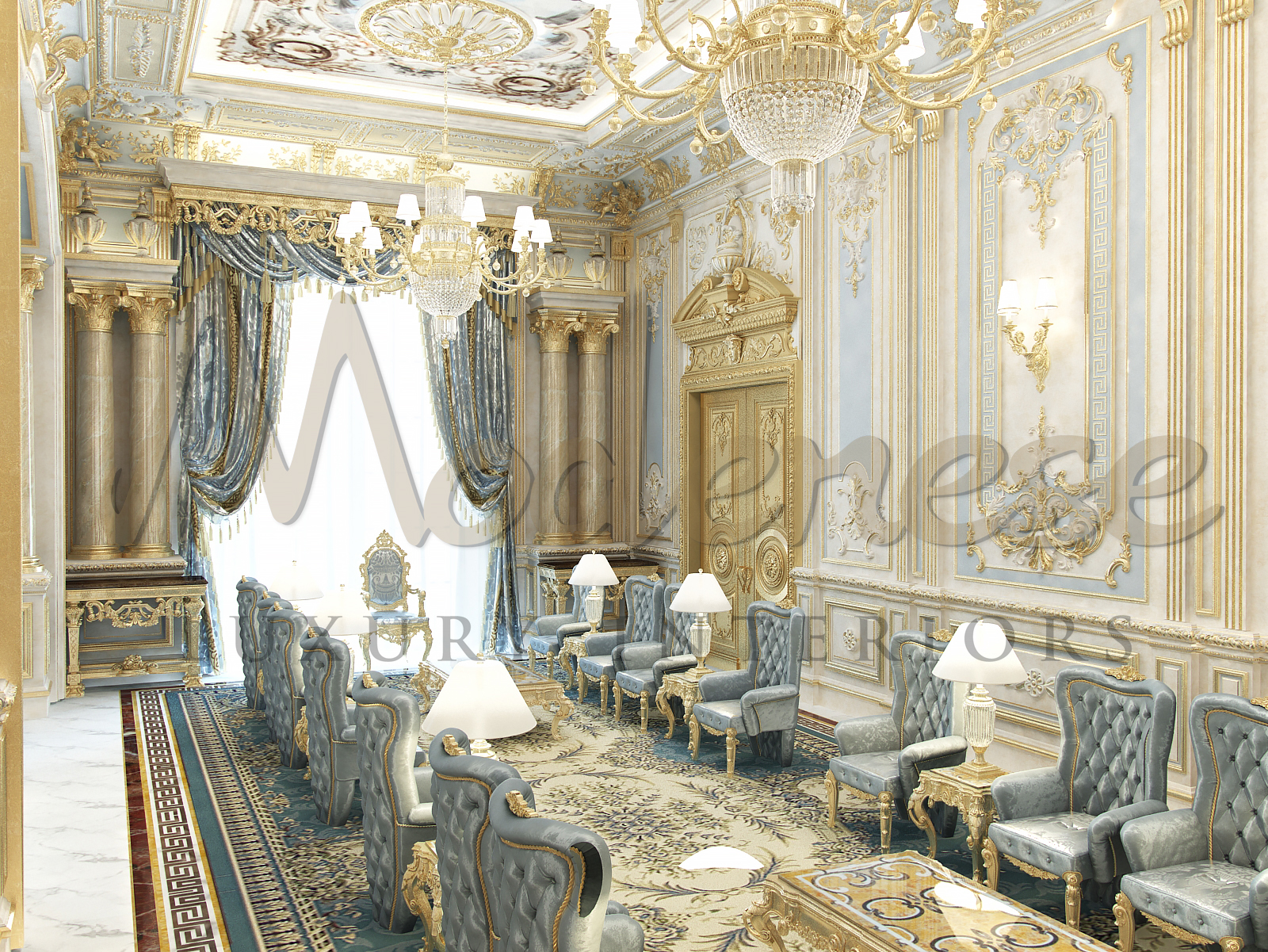 High-quality Living Room Design
This living area is gorgeous and opulent in every way! The exquisite interior decor and furnishings in the living area give off an air of wealth and glitz. If you reside in Dubai, you are on top of the world and deserving of such a magnificent living room! The addition of a lovely gold accent with opulent detailing improves the atmosphere of the space. Its gorgeous light blue and white lines are beautiful to look at. When mixed properly, these two colors will offer your space a stunning appearance. The layout, which adds to the room's overall quality, is a sumptuous element.
There are many fantastic characteristics in the luxurious living room interior design. There are also chairs that are perfect for using as a spot for you to unwind. The artwork that is on exhibit on the walls, floors, and ceiling is equally stunning. Its gorgeous and dramatic light blue hue creates a lovely mood for the interior design of the luxury living room; it is even more lovely when lit. The environment of the luxury interior design was further enhanced by the use of luxurious and traditional elements.
Visit our online showroom