可爱的设计和充满活力的色彩是在小女孩卧室中获得创意的绝佳方式,但请记住,随着孩子的成长,他们的房间也必须随之成长,因此适应性强的家具是必不可少的。当涉及到青少年时,装饰女孩的卧室可能会更加困难—态度可能会突然转变,几个月前流行的配色方案可能会突然被判定为"不可接受"。这里的目标是设计一个可以轻松修改的房间,白色可以作为空白画布。其他的想法有只在一面墙上贴墙纸,而不是四面墙。如果你的预算很紧,甚至更换床上用品或枕头都会产生奇迹。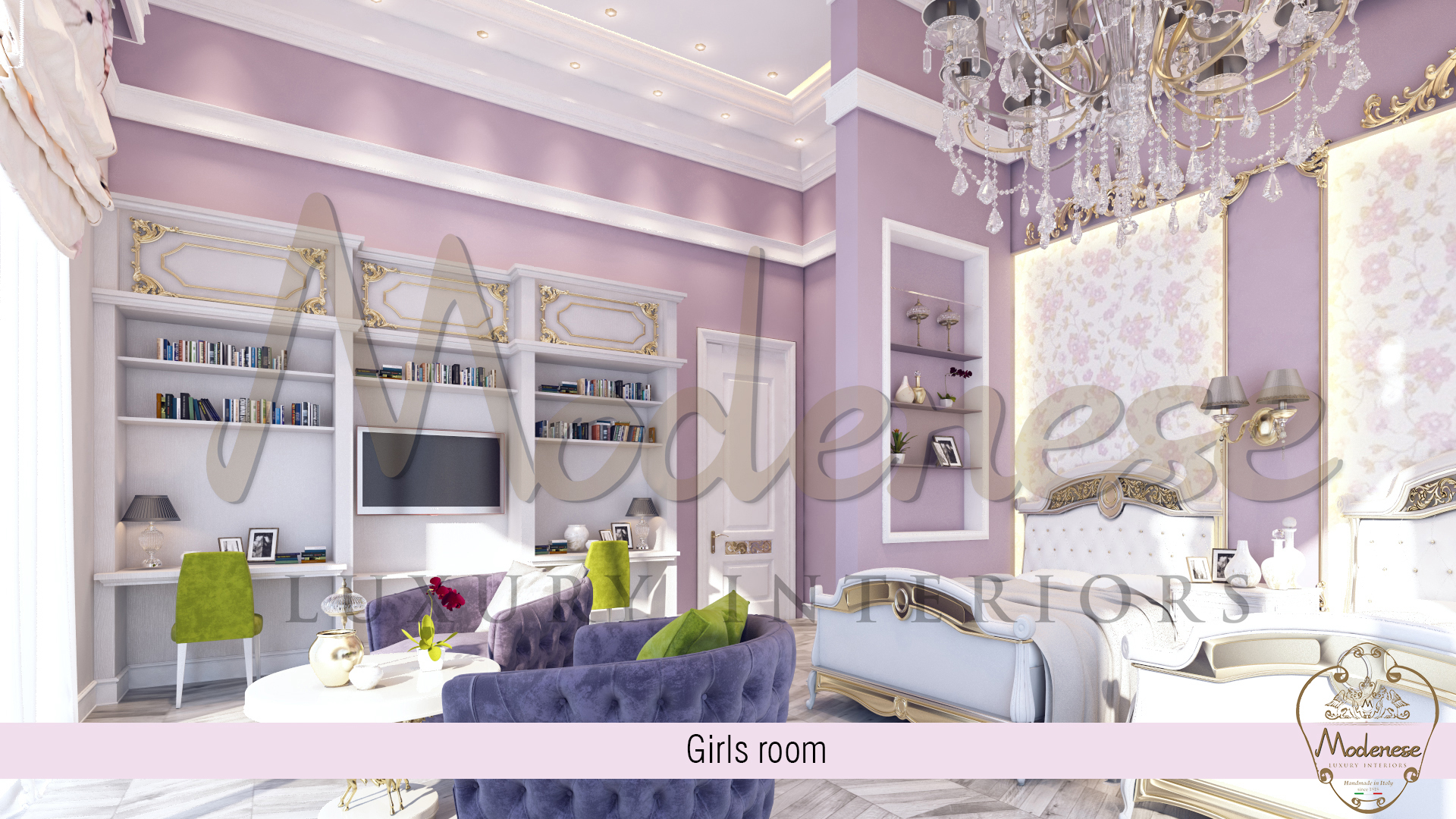 Luxury Children Bedroom Furniture
Complete your child's room with our lovely collection of children's bedroom furniture from Modenese Luxury Interiors. We built a collection of inventive and useful furniture that looks amazing and maximizes storage space because their room is their own little universe. Not enough room? Our selection includes children's bedroom furniture for compact rooms with innovative design elements that provide optimum utility while taking up the least amount of floor space. Choose from a variety of children's bedroom furniture, such as bookcases, desks, and toy boxes, all of which are designed and constructed to last. Don't forget to browse at our kids' beds, which include cabin beds, mid sleepers, single beds, and bunk beds.
Girls Bedroom Closet Design
Children are typically less concerned about having enough storage space in their room. So it's up to you to discover storage solutions that are both useful and visually appealing. In general, you won't need a lot of storage to begin with. Perhaps a chest of drawers or a single cabinet will suffice. For the time being, you might consider constructing a full-wall wardrobe that can hold not only baby clothes but also toys. This will also benefit her as she grows older!A little additional storage space is never a bad thing. When deciding on the quantity of storage your daughter requires, bear in mind that she will ultimately have a lot of items to save. She should have separate storage for everything, from clothes to books and toys.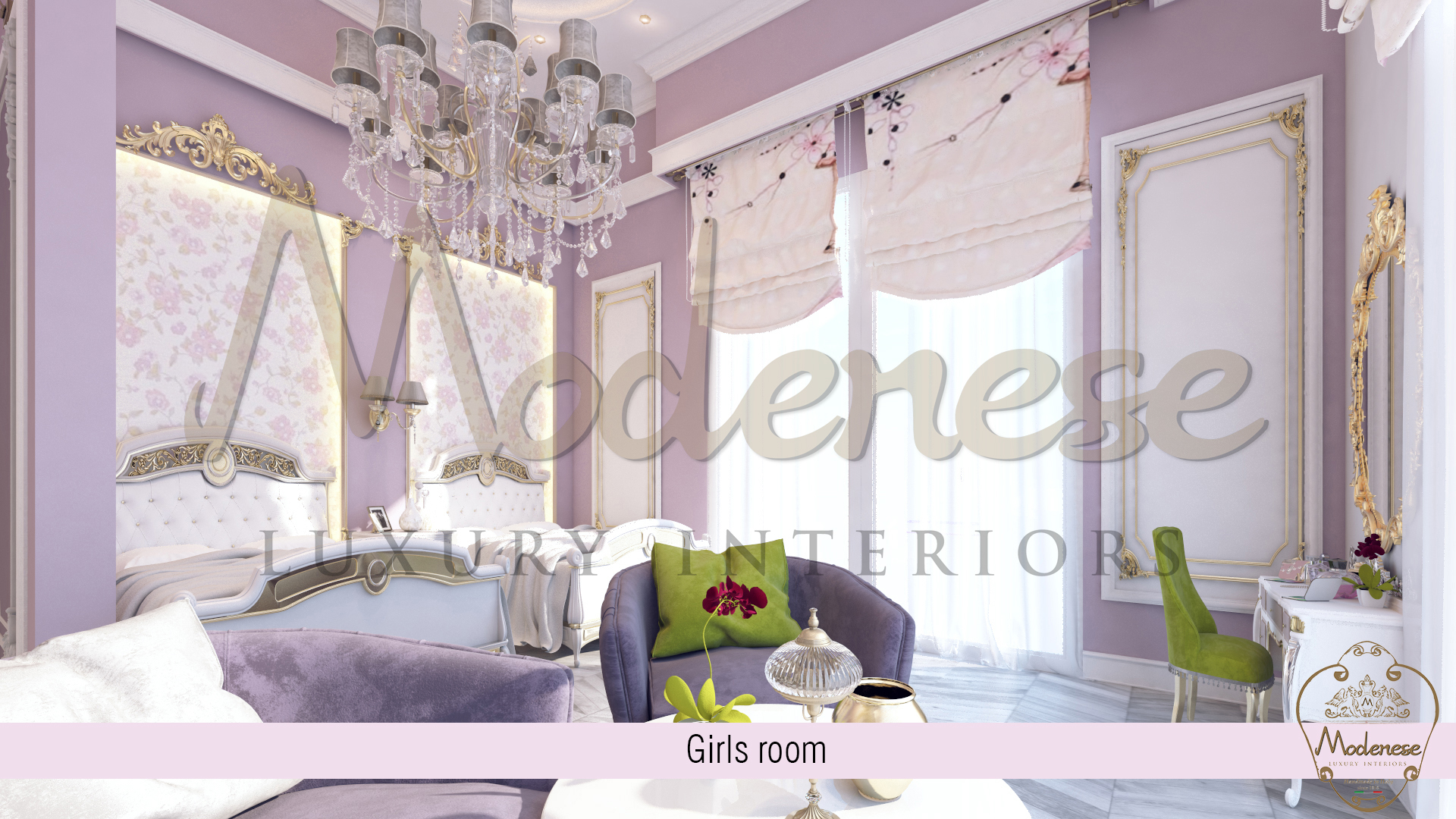 Pink Girls Bedroom Decoration
Are you wondering what the ideal blend of fun and elegance for house décor would be? It might be difficult to please both the adult's tastes and the child's aesthetics when creating a girl's bedroom. Don't be concerned! We are here to assist you in designing a girl's room that will be functional for years to come.
While pink is a popular color among girls, create a setting that extends beyond colors without sacrificing the fairytale vibe. Consider how you might combine timeless features in a girls bedroom decor for a girl of any age.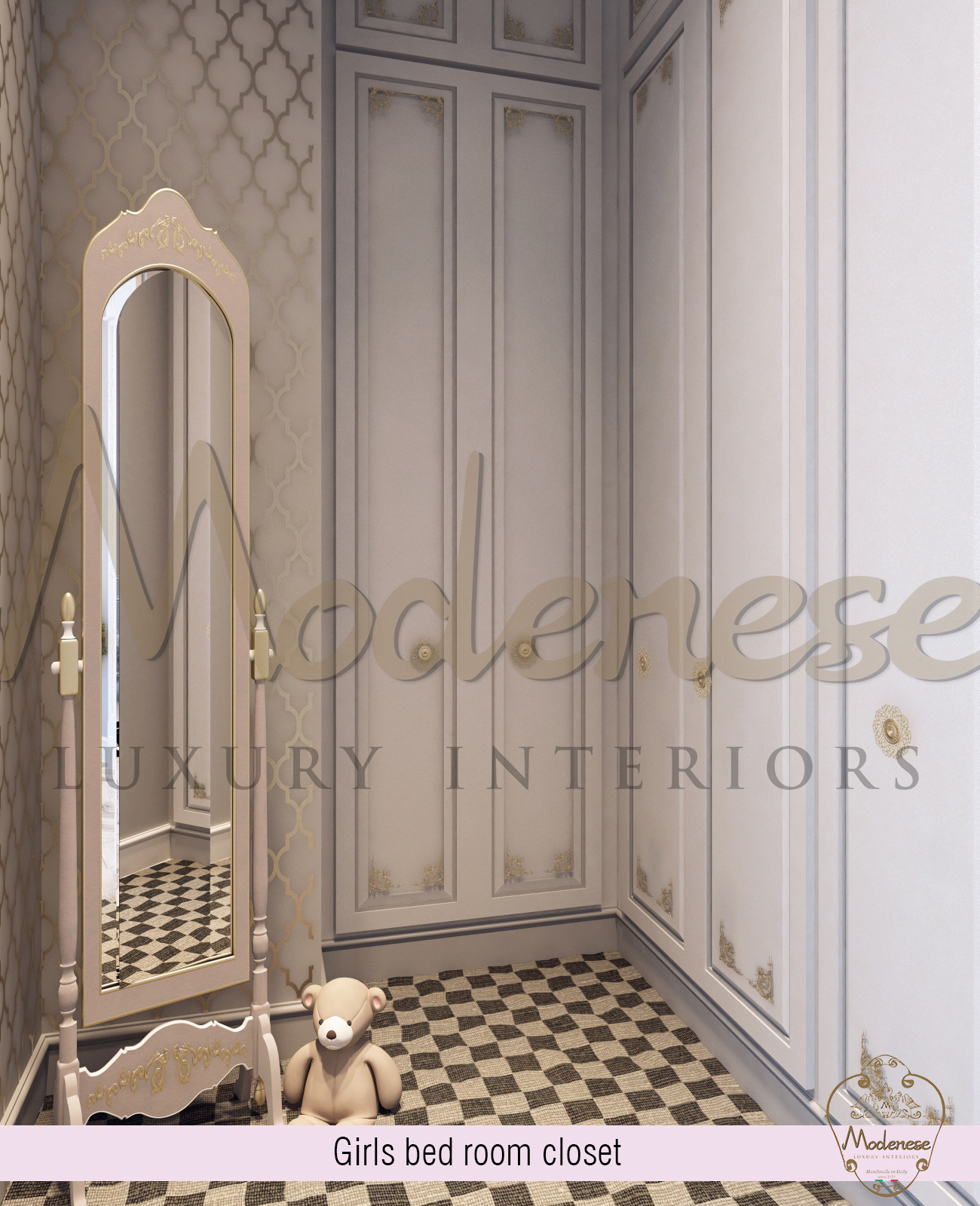 Gorgeous Girls Bedroom Closet Decoration
Most little girls adore pastel colors, and this soft pink bedroom for your heavenly princess is wonderful and dreamy. The luxury mirror compliments the child-sized wardrobe wonderfully. Take note of the pull-out drawer at the bottom of the closet, which may contain toys and is easily accessible even when the shutters are closed. The open pegs adjacent are ideal for displaying ruffled frocks.Children flourish in environments designed just for them, where they may play freely and work hard. If you need more ideas or want to customize your child's unique environment, our interior designers are here to assist!
Visit our online showroom