一个精心设计的步入式衣柜应该让你觉得好像是进入你自己的小商店,它展示了你所有可爱的衣服和配饰。这不仅使穿衣更有趣,而且还使穿衣更容易。通过抽屉寻找喜爱的衬衫,却把它弄得皱巴巴的的日子已经一去不复返了。遵循这些设计理念,无论您打算从头开始建造一个新的衣柜,还是寻找改造现有衣柜的方法,都可以创建出一个你喜欢的美丽的功能性房间。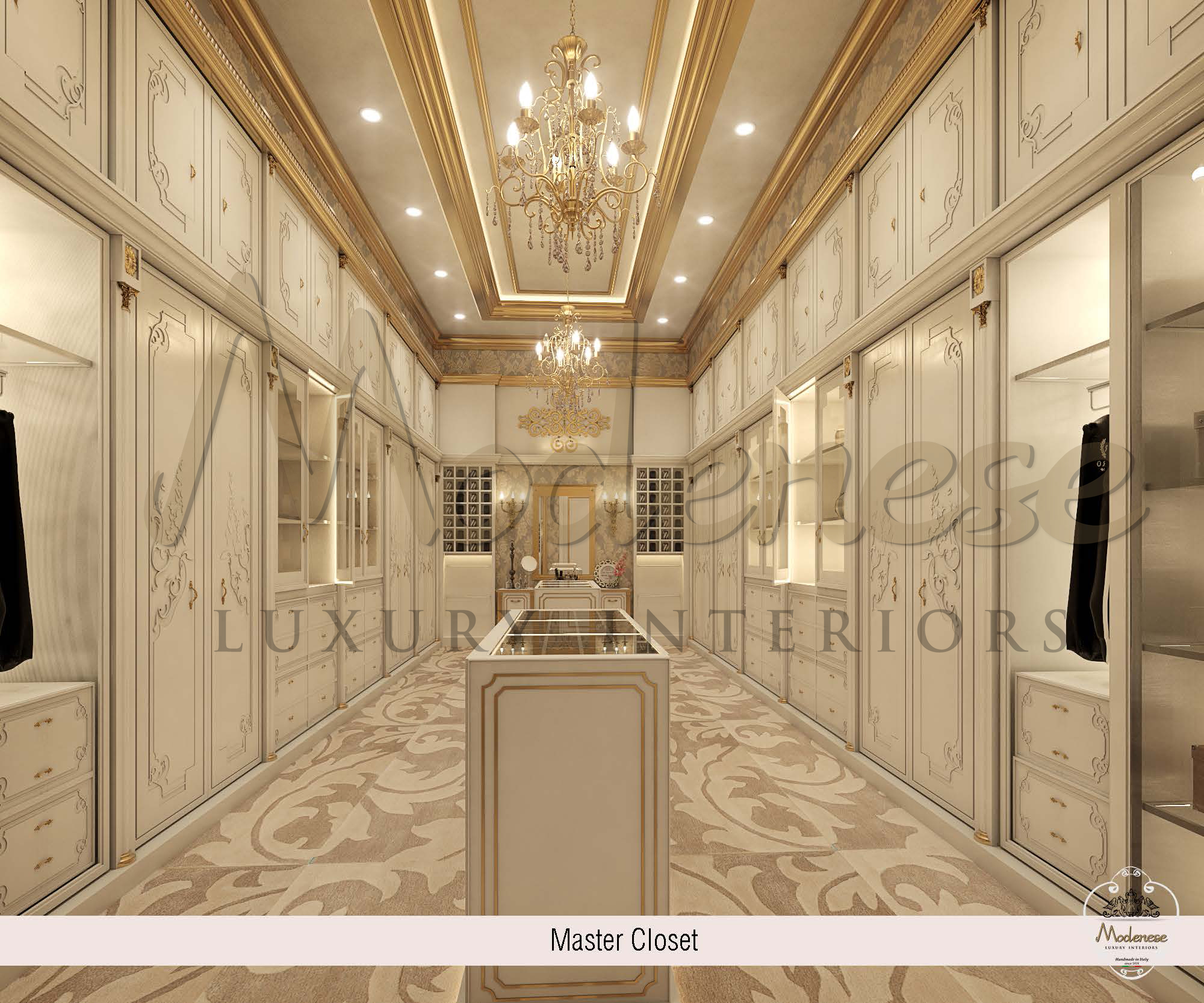 Amazing Closet Island Design
A closet island is essentially a dresser constructed into your walk-in closet, and like a kitchen island, it can serve a variety of functions. Drawers for jewelry and watches, lingerie, stockings, and underwear can be added to custom closet islands. The countertop is a useful surface for folding or sorting garments, as well as storing freshly acquired products. Power might also be available on the island for charging phones, smart watches, and other tiny equipment.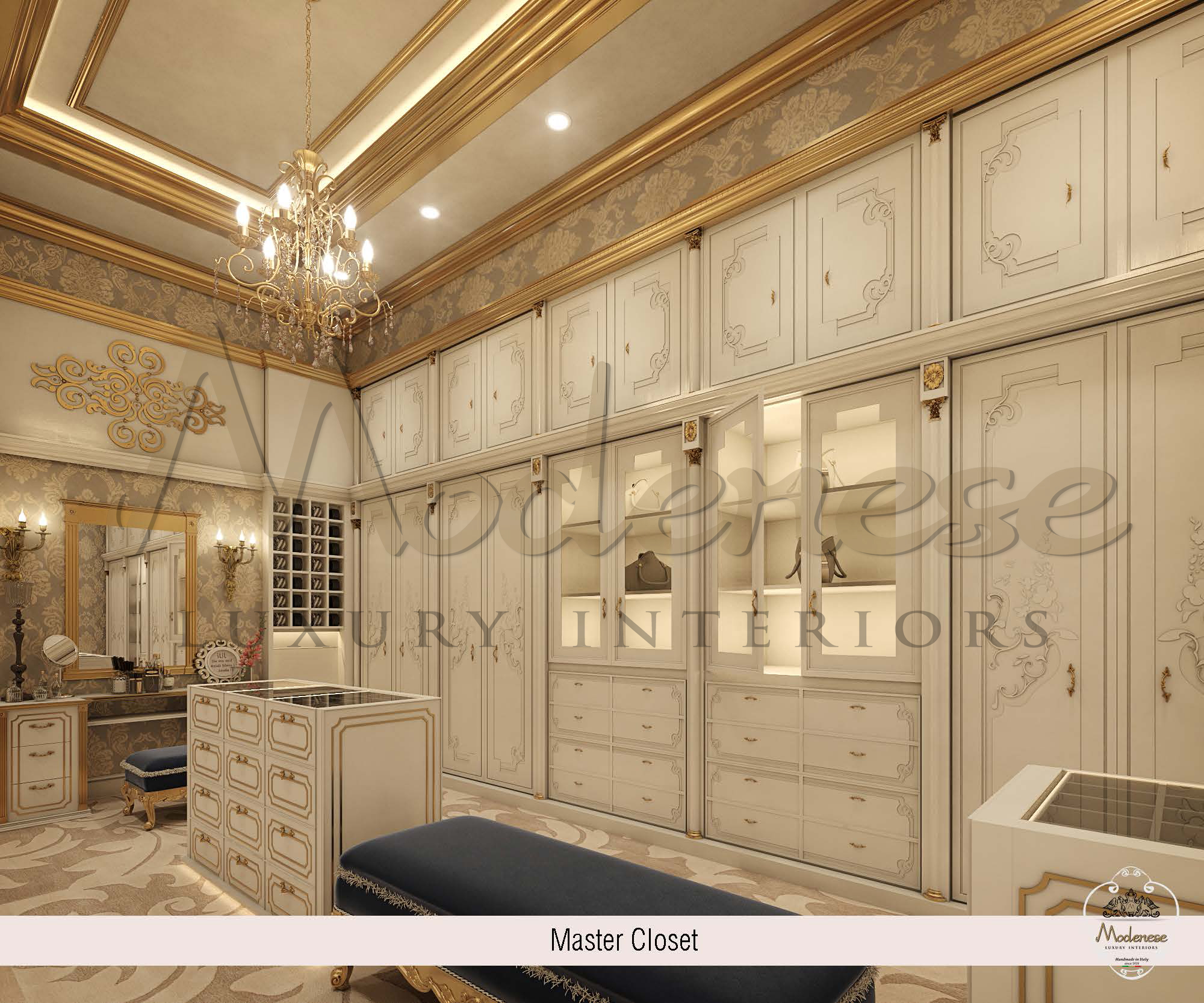 Elegant Lighting For Walk In Closet
A closet should have at least three different types of lighting: above recessed lighting for general illumination, integrated LED lighting under or behind shelves and racks to emphasize accessories, and a gorgeous chandelier for personality and ambiance. If you have a dressing table, you'll also need dedicated illumination.
A full-length mirror (with sufficient lighting) is vital in any dressing room, whether you add a solo mirror, mirror-covered cabinets, or a mirror-covered wall. A huge mirror may help create the sense of greater room if your walk-in closet is on the tiny side.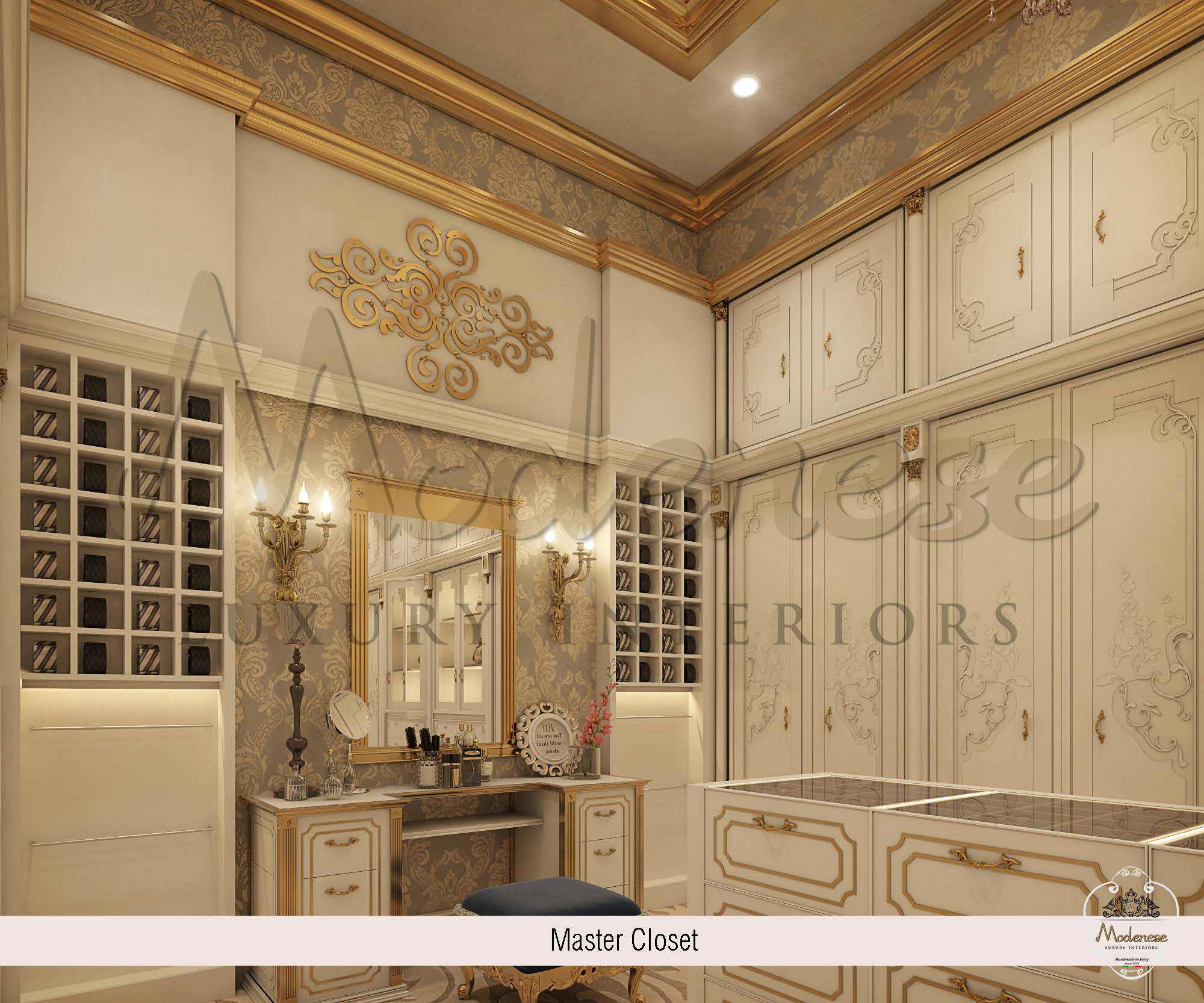 Master Closet Design
A dressing table with a vanity mirror is one of those products that isn't strictly necessary—after all, cosmetics, perfumes, and other grooming equipment are conveniently stored in the walk-in-closet—but once you have one, you'll wonder how you ever lived without one. Consider LED sconces with adjustable brightness and color temperature for a vanity that requires superb illumination. You'll also need a little stool to sit on when you're at the vanity.
Walk In Closet Decoration
Finally, once you've decided on the arrangement of your closet, you may add a few artistic touches. This will very certainly begin with grouping comparable objects by style and color, and then progress to include treasured framed pictures, colorful books, fresh flowers, or a piece of art if you have the wall space. You could also use an antique mannequin to exhibit a treasured item of clothing, or place a nice rug in the center of the room.
Visit our online showroom