What is interior fit-out?
Luxury fit-out is the primary design tool that establishes the basis for your unique style and defines how the premises will look after restoration. Today, there are hundreds of finishes to choose from for each space.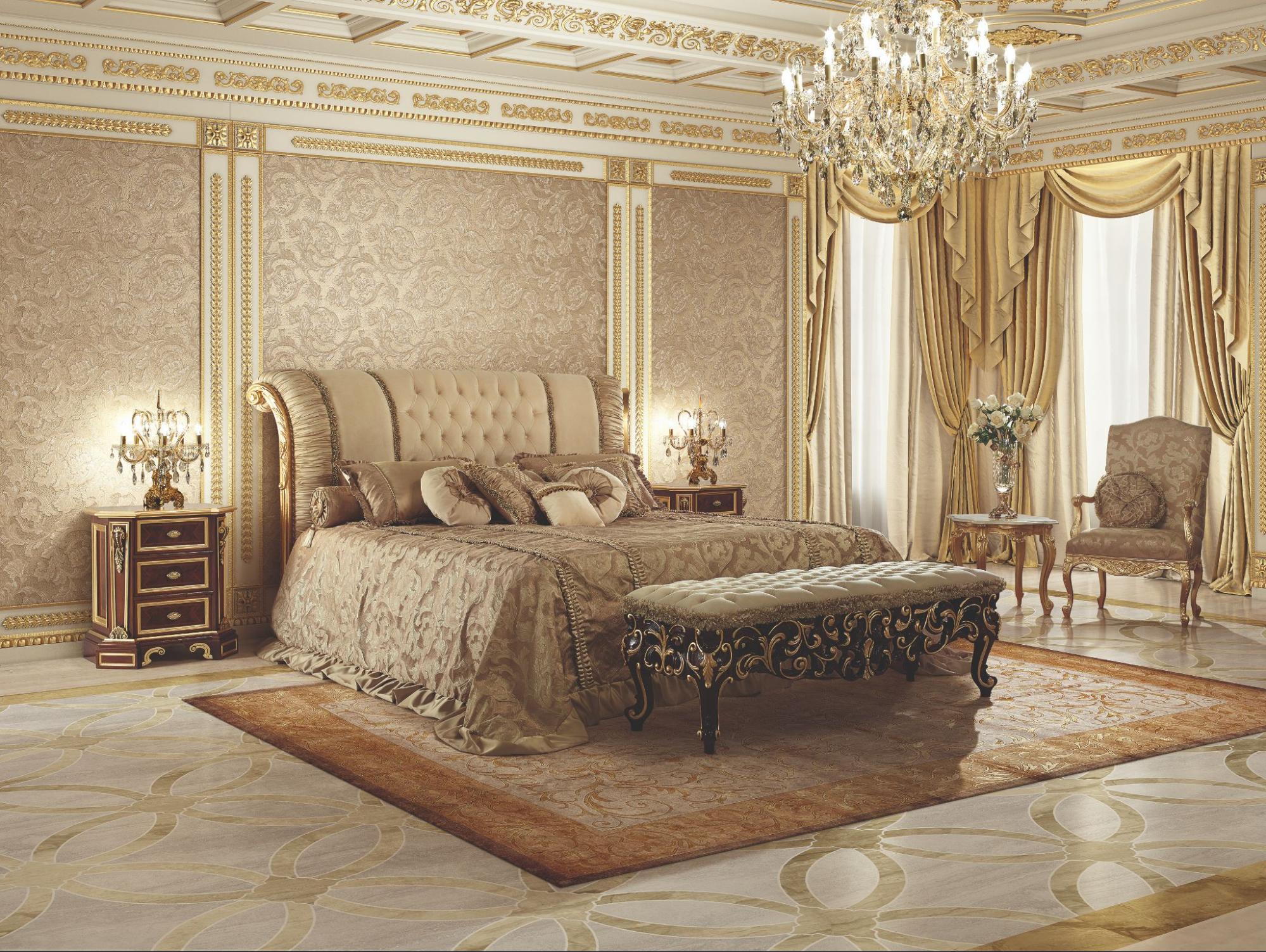 Modenese Luxury Interiors Company is a luxury turnkey apartment and home fit-out company. The outcome of a luxury fit-out of an apartment or villa is your ideal home, where the design, interior, color scheme, furniture, and chandeliers are all beautifully coordinated to complement the surrounding environment.
Our company not only performs professional high-quality fit-out of apartments, elite and VIP housing, office, cottage, and business class apartment renovation, but also develops an exclusive design of premises, selects interior building and fit-out materials, performs exclusive facade work, and creates an attractive exterior of your houses. We provide a comprehensive range of premises repair and redevelopment services.
A modern trends in the area of interior design almost eliminate design limits. The variety of wall, ceiling and floor finishes allows for the realization of virtually any dream.
Boiserie Wood Panels – Add A Touch Of Elegance To Your Interior
The walls are one of the first things that a person who enters the room notices. Today, entirely new possibilities in wall fit-out exist, and designers from Modenese Luxury Interiors are capable of catering to a variety of consumer whims.
Wood paneling is one of the most complex techniques for decorating an interior. This practice dates all the way back to ancient Egypt, which established the standard for building and interior design. Boiserie wood panels with figured relief are a traditional wall finish that imparts an air of refinement, respectability, and nobility to the refined interiors of expensive country houses — living rooms, offices, libraries, lobbies and ceremonial halls of public buildings, restaurants and cafes, executive offices, and hotels.
The art of boiserie has not been lost and has been retained in the beauty of quality decorative materials. Antiquity's wealth and beautiful severity were expressed in wall panels crafted from rare timbers, soft 3D panels crafted from leather, and other wares. Modern design trends are related to the desire of customers to view an interior that is both basic and flawless. This requirement has resurrected the manufacture of fit-out materials that harmoniously blend naturalness, durability, and aesthetics.
Modenese Luxury Interiors manufactures boiserie panels using ecologically friendly materials sourced from the most reputable vendors. For the wooden boiserie, dimensional wood trunks are sourced from all over the world. A big diameter trunk enables the creation of a stunning, distinctive design on vast panels, lending the space a distinct personality and a winning appearance. The boiserie is embellished with carvings, borders, platbands, and various types of overlays. The surface is patinated and varnished. Genuine leather or other magnificent fabric is utilized to produce a rich and respectable finish on soft boiserie wall panels. Simultaneously, the wooden pieces of the boiserie panels offer a number of useful qualities — they help to further insulate rooms from noise and heat, are robust and durable, and are extremely resistant to temperature changes.
The stylists at Modenese Luxury Interiors embrace the chance to design luxurious interiors that are also environmentally friendly and comfortable. While boilers provide the appearance of a historic interior, the use of light panels in conjunction with matte or glossy metal inserts produces a compact and contemporary look. This is an excellent option for people who wish to include more wood into their interiors yet prefer a more modern aesthetic. These wood panels complement the classic, art nouveau, and neo-classical design styles. Paneling pairs well with a variety of different materials, including leather, textiles, glass, and ceramics. That is why boiserie and soft wall panels are so popular in a variety of design disciplines.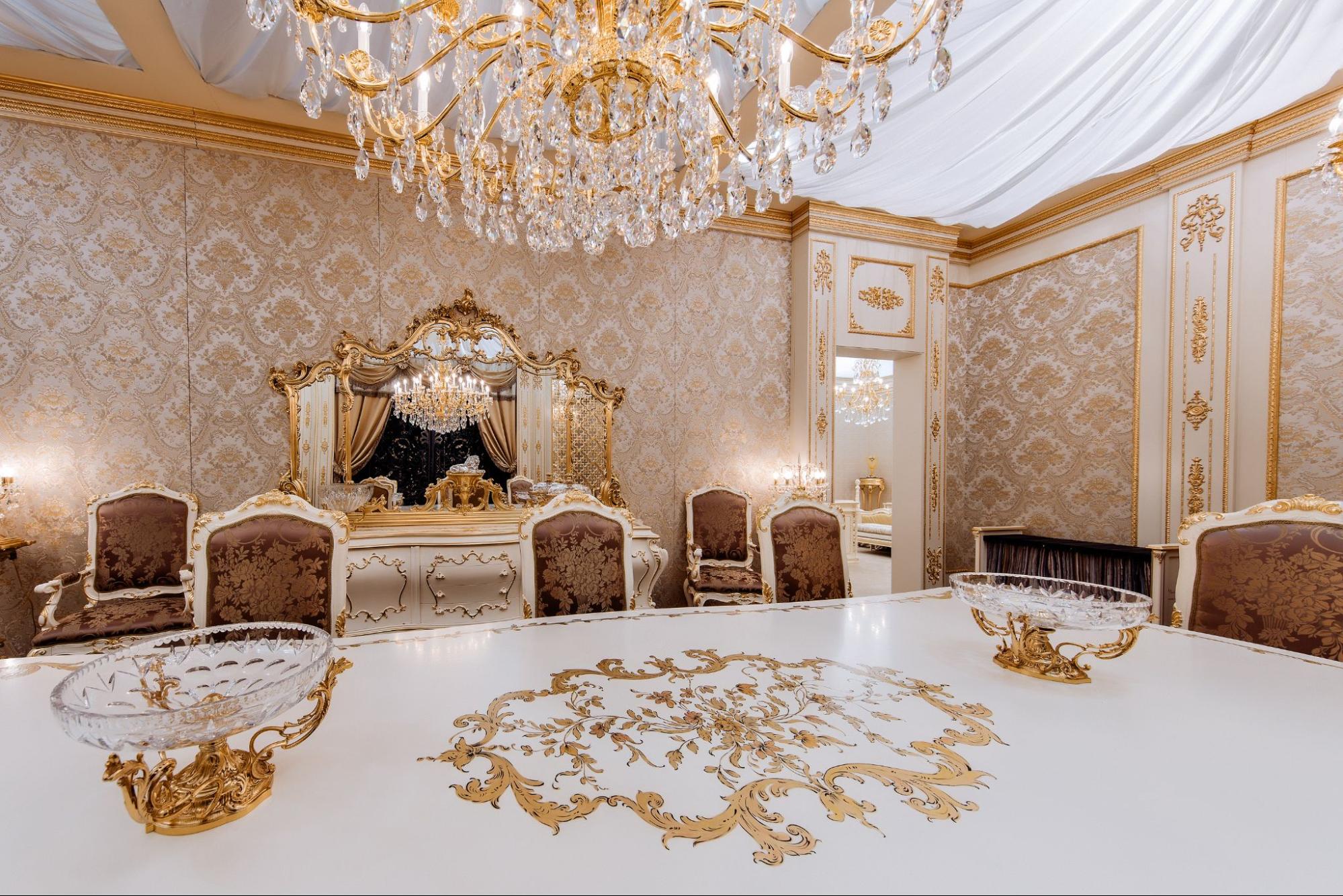 Painting
This kind of labor encompasses a wide variety of surface fit-out techniques – puttying, leveling, painting floors, ceilings, and walls. Our experts paint surfaces in strict accordance with technology and take into consideration the kind of surface (concrete, metal, wood, etc.). We use only proven high-quality paint and varnish materials, which are chosen based on the room's function and the customer's preferences.
Wallpapering
This kind of art has always been and continues to be one of the most popular. We create unique and appealing interiors by using a diverse variety of textures and colors in contemporary quality materials. You may purchase wallpaper gluing services alone or in conjunction with other kinds of fit-out work, such as turnkey repairs. Our collection includes wallpapers made of paper, non-woven fabric, fabric or textile, bamboo, acrylic, fiberglass, liquid wallpapers, premium designer pieces of vinyl, and exotic materials such as quartz, cork, and metalized.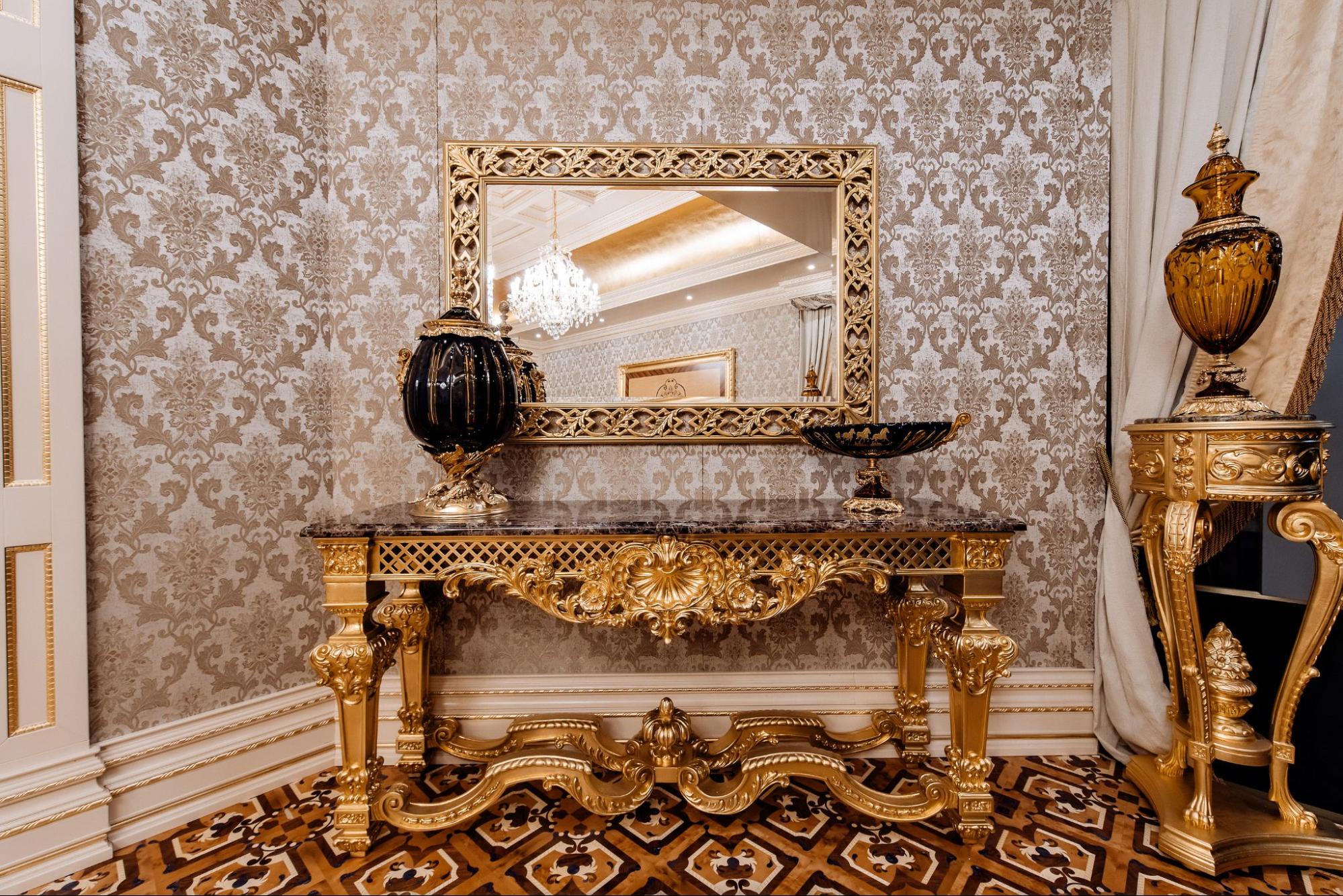 Flooring
The floor is the most visible and critical component of an apartment or house's interior design. As a result, we pay particular attention to its ornamentation. The following kinds of floor finishes are available at Modenese Luxury Interiors:
• Parquet flooring.
• Parquet flooring and parquet board
• Natural stone — travertine, marble, granite, and so forth.
• Mosaic.
• Concrete.
INTERIOR FIT-OUT WORKS THAT CONFORM TO YOUR SPECIFICATIONS
Modenese Luxury Interiors' most skilled and knowledgeable professionals can provide you with fit-out services for any type of building, down to the tiniest detail. From plastering, decorative plaster insulation, and sanitary ware, parquet or another type of flooring, gypsum works, and wallpapering and painting, to the great fit-out works on which only the most talented designers and decorators will work: decorative wall panels — 3D wall panels, exquisitely carved wooden ceilings and walls, stained-glass, plastic, and gypsum arts, interior wall painting, and murals.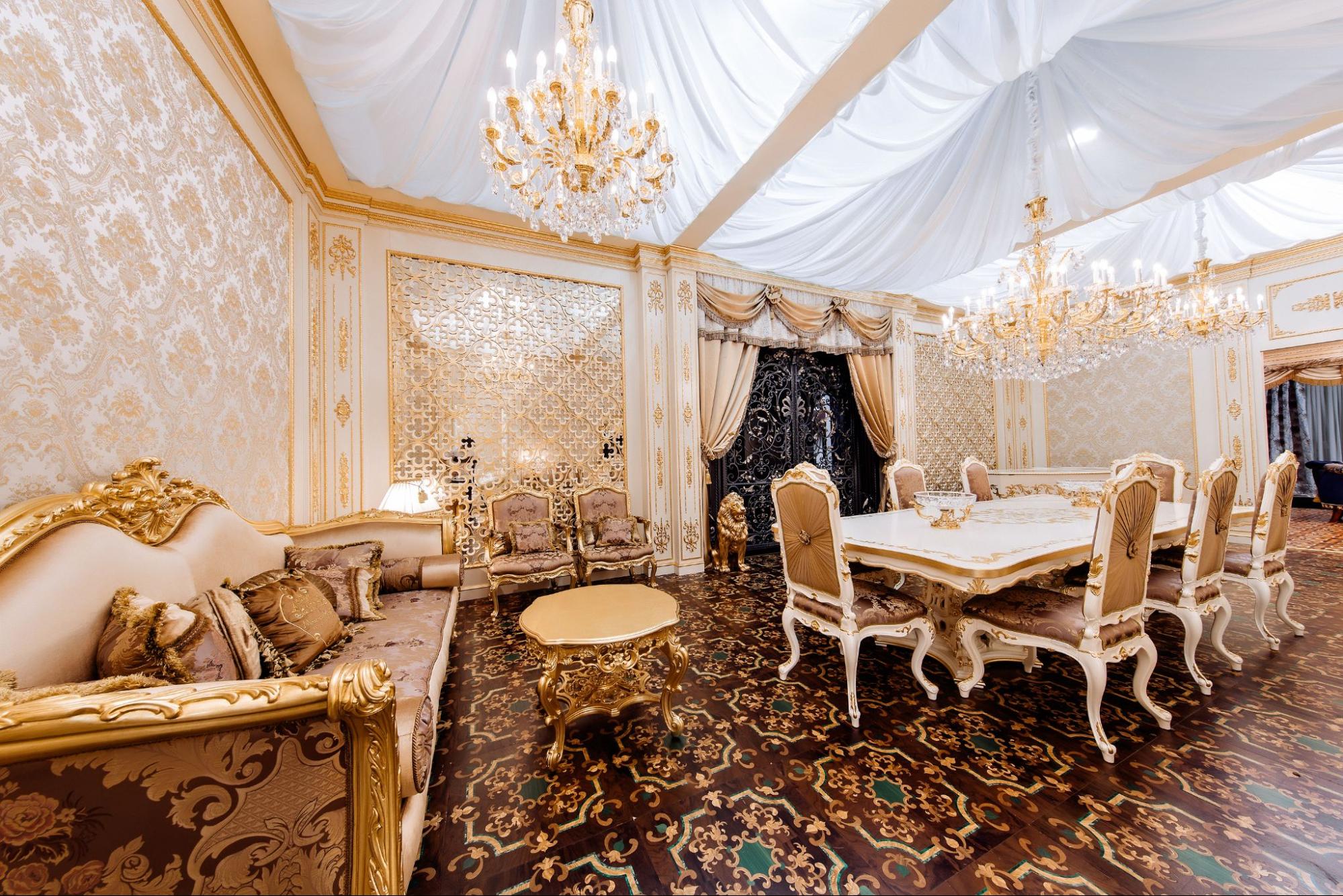 When it comes to interior design, our firm offers the following services:
interior design concepts, projects, and 3D renderings, whether incomplete or full;
interior zoned functional spaces;
partial or complete provisioning of a high standard;
a service for the selection and delivery of classic furniture;
the construction of new interior spaces and rooms;
renovation of bathrooms, toilets, kitchens, and patios, among other things;
illumination projects;
projects using sound systems;
many types of fit-out work.
Visit our online showroom