MAIN INTERIOR DESIGN MISTAKES YOU SHOULD AVOID
The mistakes in interior design like in fashion also happen quite often, but you can avoid it. And even if our interiors should, above all, benefit us and meet our tastes, certain ideas need to be discarded in time, so that your design does not disappoint you.
Every Italian is no stranger to the sense of beauty, which is handed down from generation to generation, carrying the basic canons of style through the centuries. Thanks to this mental characteristic, Italy has a well-deserved reputation as the cultural and fashion capital of Europe. Family values and historical features of the development of the mentality of the country reflect all the subtleties of the Italian style of the interior. The design and quality of the Italian furniture from Modenese Luxury Interiors are highly valued. Italian furniture accounts for 10% of all furniture produced worldwide! Take advantage of this chance to learn more about Italian-designed furniture and to examine the possibilities for your own home design!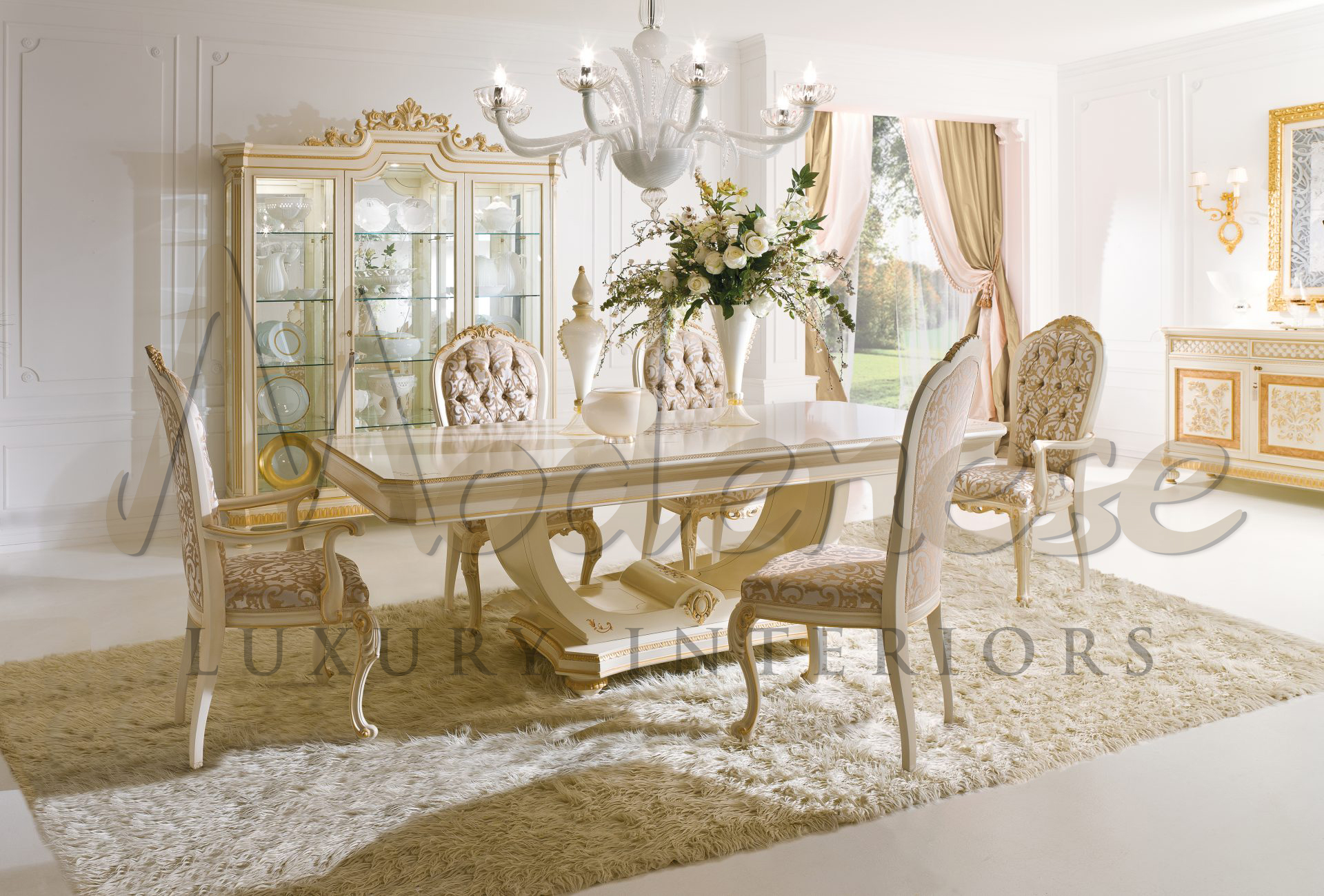 Basics of Italian Style
Refinement and high quality are expressed in sunny and soft shades – this is a characteristic feature of every home decorated in the Italian style. The history of the beginning of traditional Italian interior features dates back to ancient Rome. A characteristic feature of the Italian interior is the use of natural materials, emphasizing luxury and harmony with the environment. Distraction from the rough rustic style creates a calm and peaceful atmosphere in the room.
Features of furnishings
A modern room should include a recreation area, for which upholstered furniture is indispensable, and the work area. A successful combination of wooden and upholstered furniture in the Italian style can be used in several ways:
Zoning. This is the easiest way to create two harmonious areas in one room. The whole area is divided into two parts, each of which is decorated separately, starting with finishing work, the choice of colors and coatings, and ending with furniture and accessories. To achieve the full effect, it is better to divide the zones with a wooden partitions.
Composition. Composition implies a stable combination of shapes and colors. Upholstered furniture is selected by color as close as possible to the dark wood. It is important that the upholstered furniture does not conflict with the wood. The sofa and armchairs are located near one of the walls, and the table, chairs and sideboard near the other.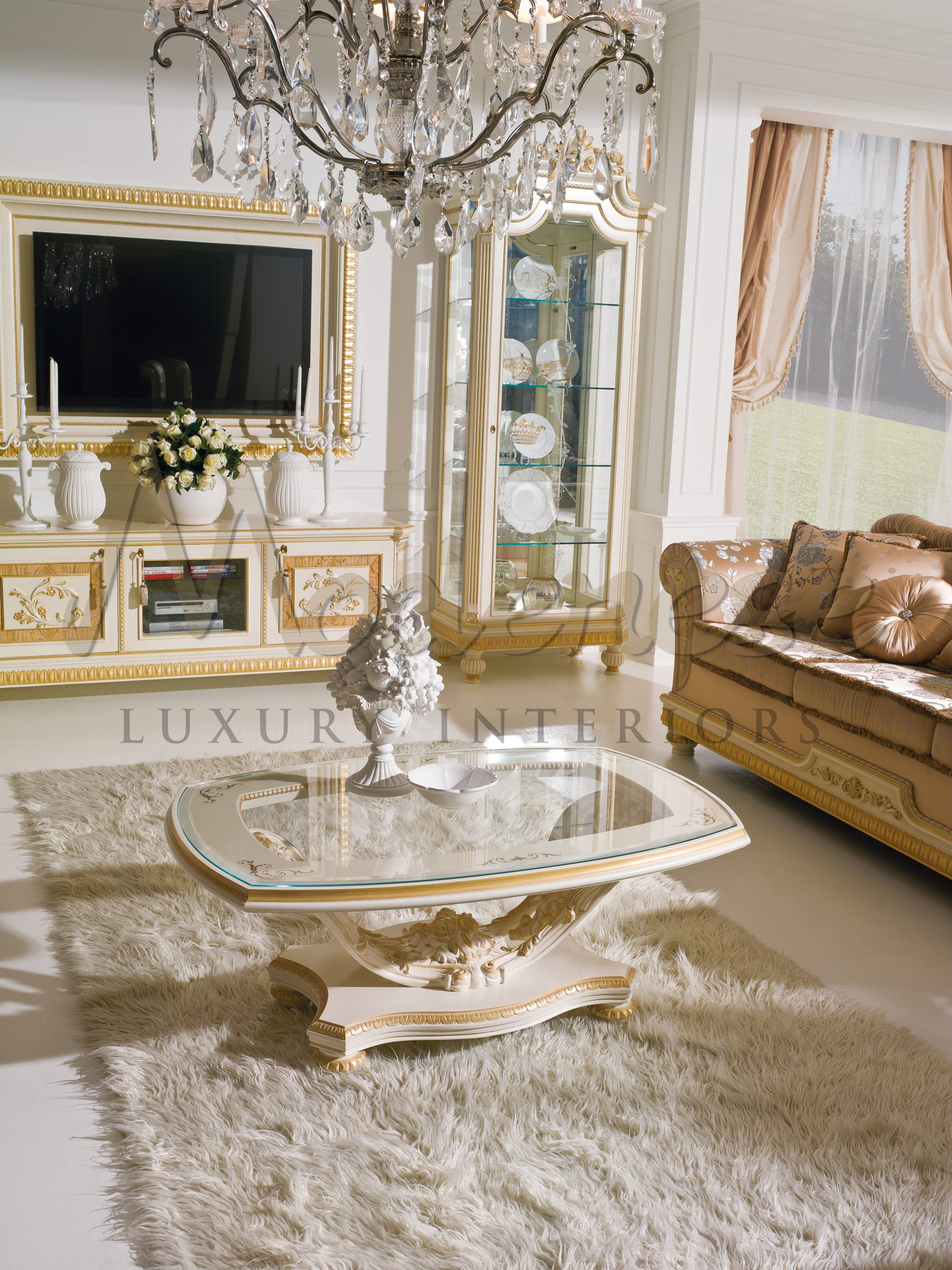 What is it that makes Italian furniture so popular?
Italian furniture has always been admired for its high craftsmanship and clean design. Italian furniture has exploded in popularity due to its combination of traditional and modern styles. It never goes out of style, no matter what era you're in. Because most manufacturers employ natural resources to create gorgeous furniture, it gives your house a premium appearance and feels.
Italian furniture has become quite famous due to its durability. You can add elegance to your house by choosing only a few items. When you buy anything, you get the impression that it was made specifically for you. It has a traditional appeal about it that lends flair to any home.
Our furniture store Modenese Luxury Interiors is the perfect place to get magnificent Italian furniture for your house that best expresses your personality. Italian designers love to create innovative ideas that are appealing to customers. They figure out what people want and get to work on meeting their needs. Because of its distinctive ingenuity and iconic vision, classic Italian furniture is quite popular. It is designed in such a manner that it ties to each person's lifestyle and individuality.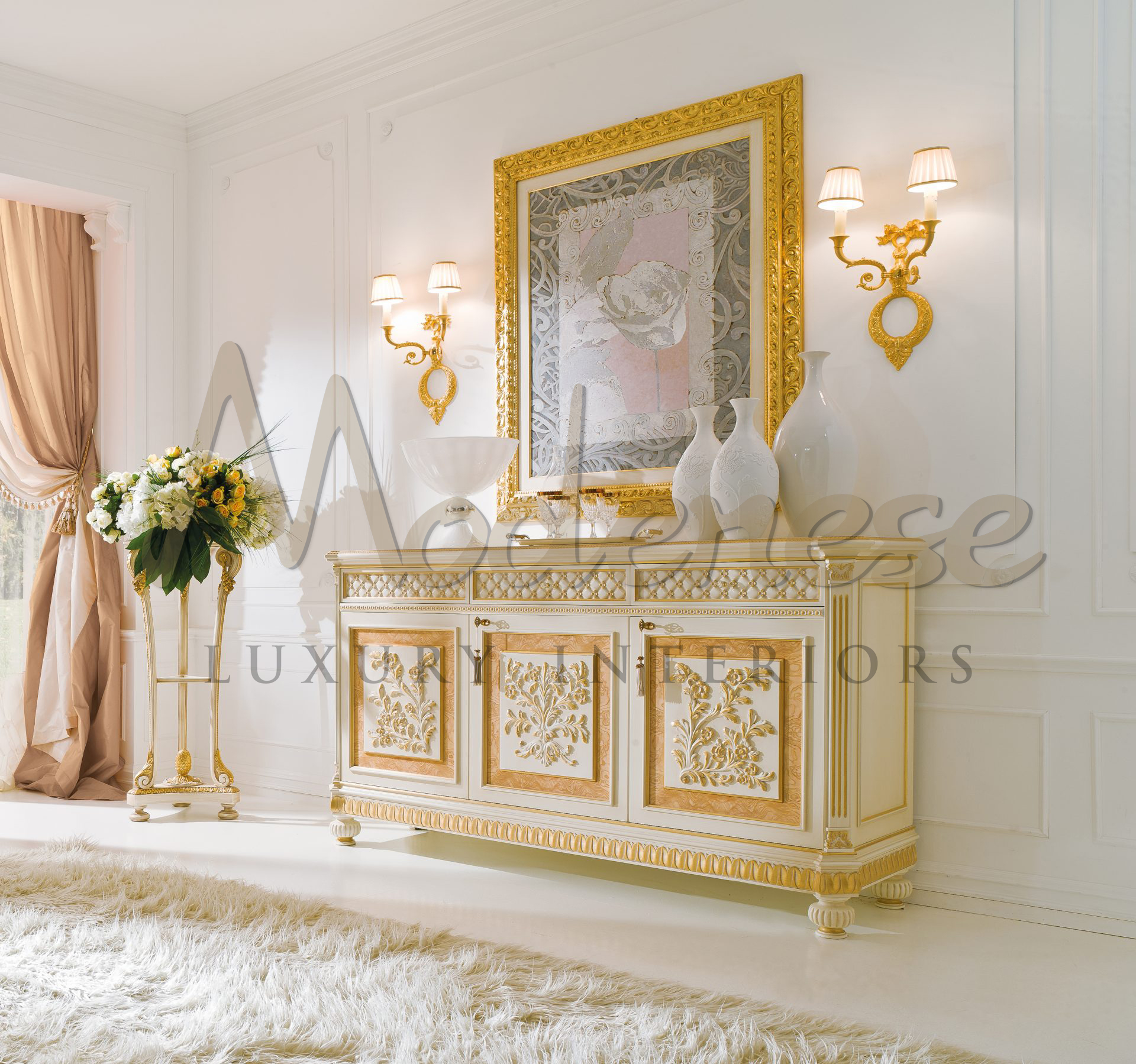 Why Should You Buy Italian Furniture for Your Home?
An Italian furniture is always a top option for creating a luxury atmosphere. This is why it has become so famous throughout the world. Each detail is beautifully created and tells a story. Any home with an Italian style has a wonderfully magical feel about it. Take a look at this luxury high-quality furniture, for example, and you'll see that Italians are just as enthusiastic about every piece of furniture they make, whether it's for indoor or outdoor use. When you buy Italian furniture, you get the sensation that each item was designed specifically for you and your unique requirements. There is so much love put into furniture production that it is hard to confuse it with any other design.
Buy Luxury Classic Furniture From Modenese Luxury Interiors
Italian furniture has its own distinct personality and sticks out from the crowd. It brightens the entire area and gives it an attractive, exquisite, and sleek appearance. Every piece of furniture you choose is one-of-a-kind and a genuine work of art. Investing in Italian furniture is thus an excellent option for individuals who do not wish to replace their furniture every five years. So, if you want elegant Italian furniture, you've come to the perfect location.
Visit our online showroom