Italian classic luxury furniture: Feel the difference
A little about the history of furniture production in Italy
The furniture manufacturing industry in Italy was born during the Austro-Hungarian Empire. The northern parts of Italy, which at that time were part of it, were involved in the production of furniture used by the administrations of the empire in all countries. The volume of furniture production was large, and over time, the region began to produce furniture for the whole of Europe. The range of production included: chairs, tables, sofas, beds, and living room furniture. This furniture, due to mass production, was average and low prices by the standards of that time.
Separately, it is necessary to say about the Italian manufacturers located in Tuscany – historically they made high-class custom furniture for the Vatican and the European aristocracy.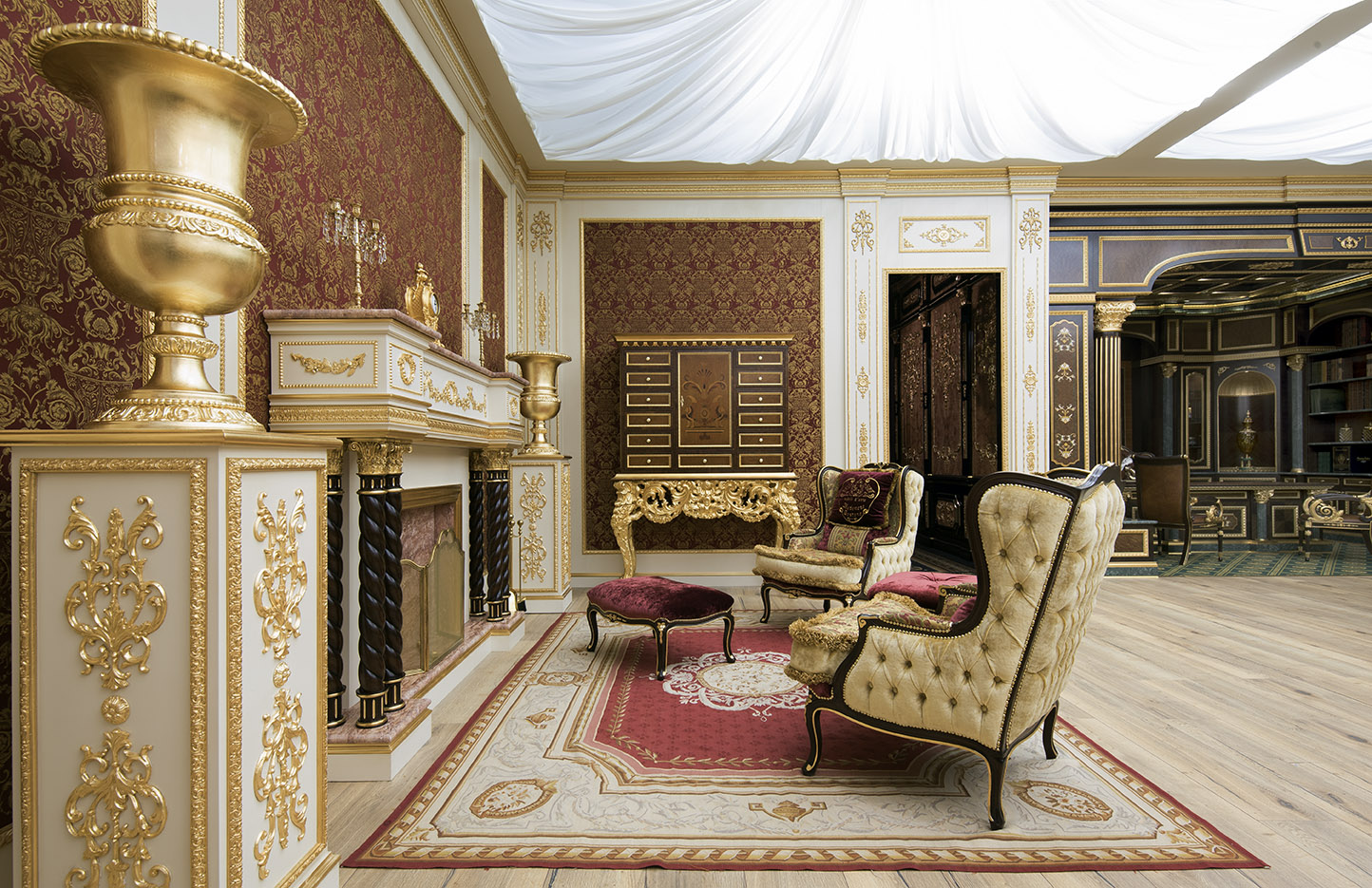 Thus, a furniture school was formed on the territory of Italy, through which all furniture manufacturers passed. Naturally, the school of design was formed and grew simultaneously with the production capacity. And Italy met the 21st century as a world legislator in the field of furniture. That is why Italian furniture is an invariable attribute in all serious design projects around the world.
There is a widespread myth that Italian furniture is expensive – this is not at all the case. In all three price segments – low, medium, and high, there is a fairly large selection of Italian manufacturers. They offer very competitive products.
From design to finishing
From the research and design stage to the final finishes and processes, every step of creating luxury Italian furniture for the brand's elegant and luxurious designs takes place in Italy.
The tradition of classic Italian furniture is based on its refined aesthetics. Luxury Italian furniture manufacturing begins at the company's technical department. Here designers can use their creativity and create unique solutions for your home. The cycle concludes with the production of each piece of furniture. It is then turned over to skilled artisans, who give the furniture a timeless look by using traditional techniques like gold leaf, lacquering, or the processing of fabrics.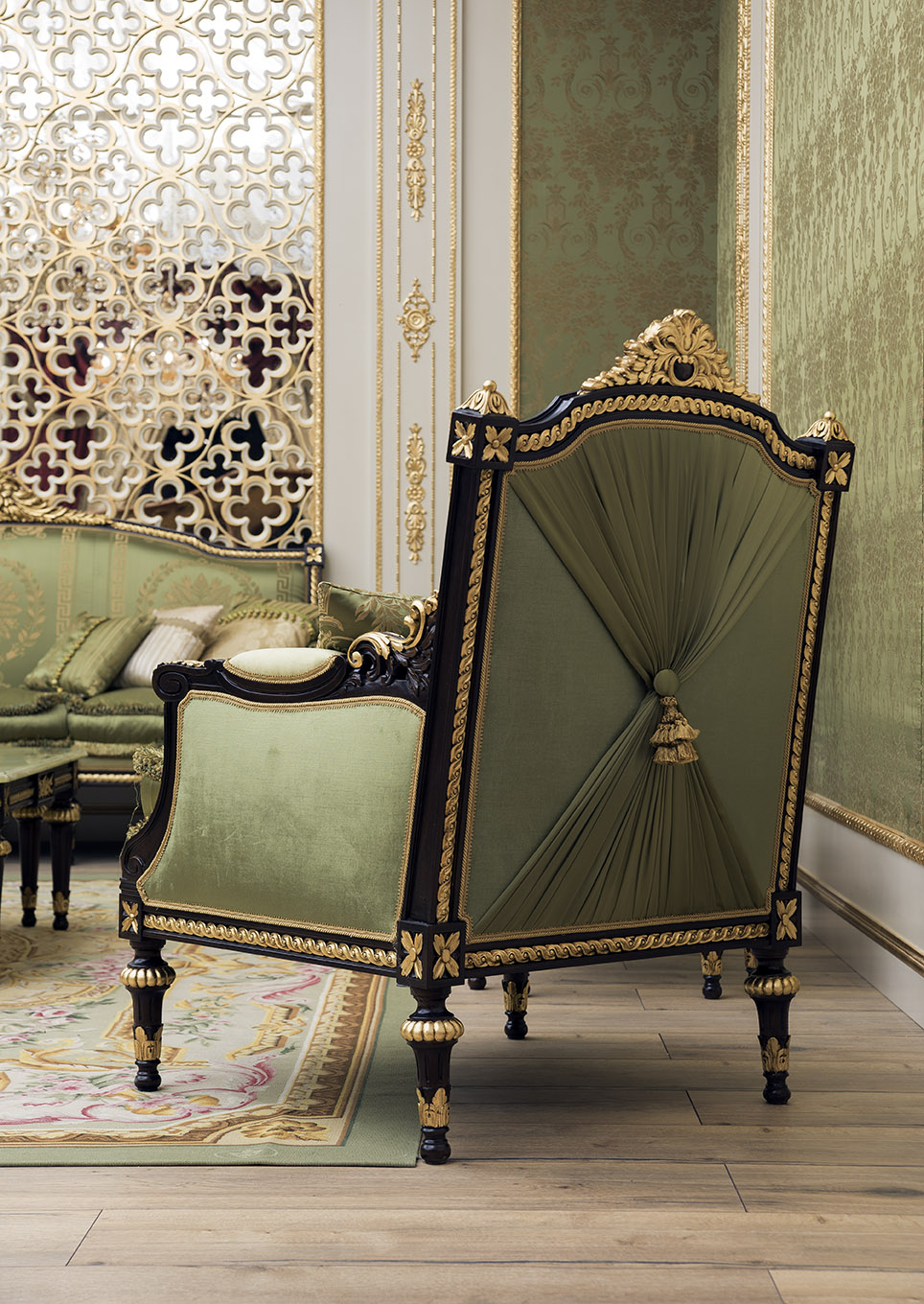 Italian-style furniture is made in light, soft colors. This perfectly reflects the origin of this exquisite trend. It combines the nobility and warmth of sunny Italy, its tastes, and its mentality.
4 pluses of Italian luxury furniture
Furniture items in Italian style are made from noble natural materials. Designers work on the uniqueness of their external characteristics, and as a result, beautiful, exquisite models are obtained. What other qualities does such furniture have?
Reliability. Classic furniture made from natural materials – always beautiful and elegant products. They also have a very important advantage – a long service life.
Environmental friendliness. As a standard, Italian furniture is made from quality raw materials. All materials comply with European standards. Each piece of furniture is completely safe for our health. This safety is maintained throughout the entire service life of interior items.
Style. The design and appearance of the furniture are such that it will always look elegant, regardless of modern trends and classical trends. Italian classics is timeless and fashionable. Having arranged your home in this style, you will establish yourself as a person with an exquisite, delicate taste.
Comfort. Italian-style furniture is not only beautiful but also comfortable. The design of any model is thought out very carefully. Every element, every detail has its own purpose. Thanks to this, the output is the most comfortable product.
Products made in classic Italian design are distinguished by unique elegance and nobility. At the same time, they create a comfortable and cozy atmosphere in the house. Designers are constantly improving the classic style, introducing new and unusual ideas into it. Modern technologies make it possible to quickly produce high-quality items of high strength.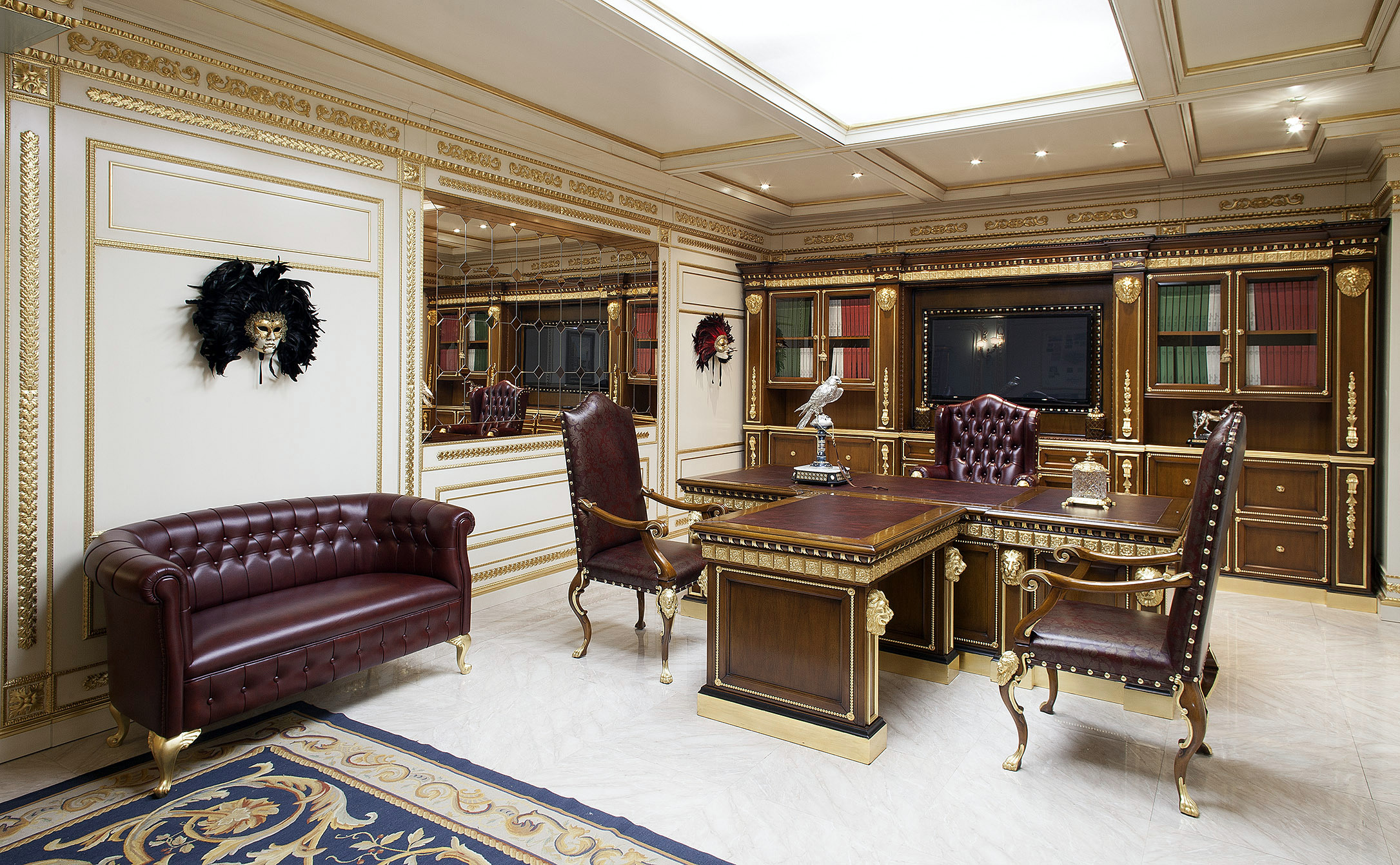 Exterior decoration also plays a huge role. Italian classic furniture is not only made of solid natural wood. It is also an expensive varnish. As well as wood carving decorations. However, recently, they began to use the so-called furniture decor. These are elements completely imitating carved decorations, which, by the way, is very convenient.
And of course, very often a variety of jewelry made of fabric, leather, and gold leaf is used. Such materials allow adding elements of luxury to the appearance of the product, truly decorating it, giving it a complete appearance. In this form, the furniture looks rich, luxurious, and expensive in a good way, resembling museum exhibits rather than interior items.
Anyone who buys, or wants to buy, any furniture by Modenese Gastone in a store, or from a showroom, of course, always wants to buy something better. And to be absolutely precise – the best or even exclusive or designer one. And also so that the price is not very high. As they say, there is no dispute about tastes and everyone has their own idea of ​​the best, based on a variety of criteria and preferences. Italian furniture has always been the best, and quite deservedly, all over the world. And that's really hard to argue with. Anyone who has seen Italian-made furniture at least once will easily confirm this statement.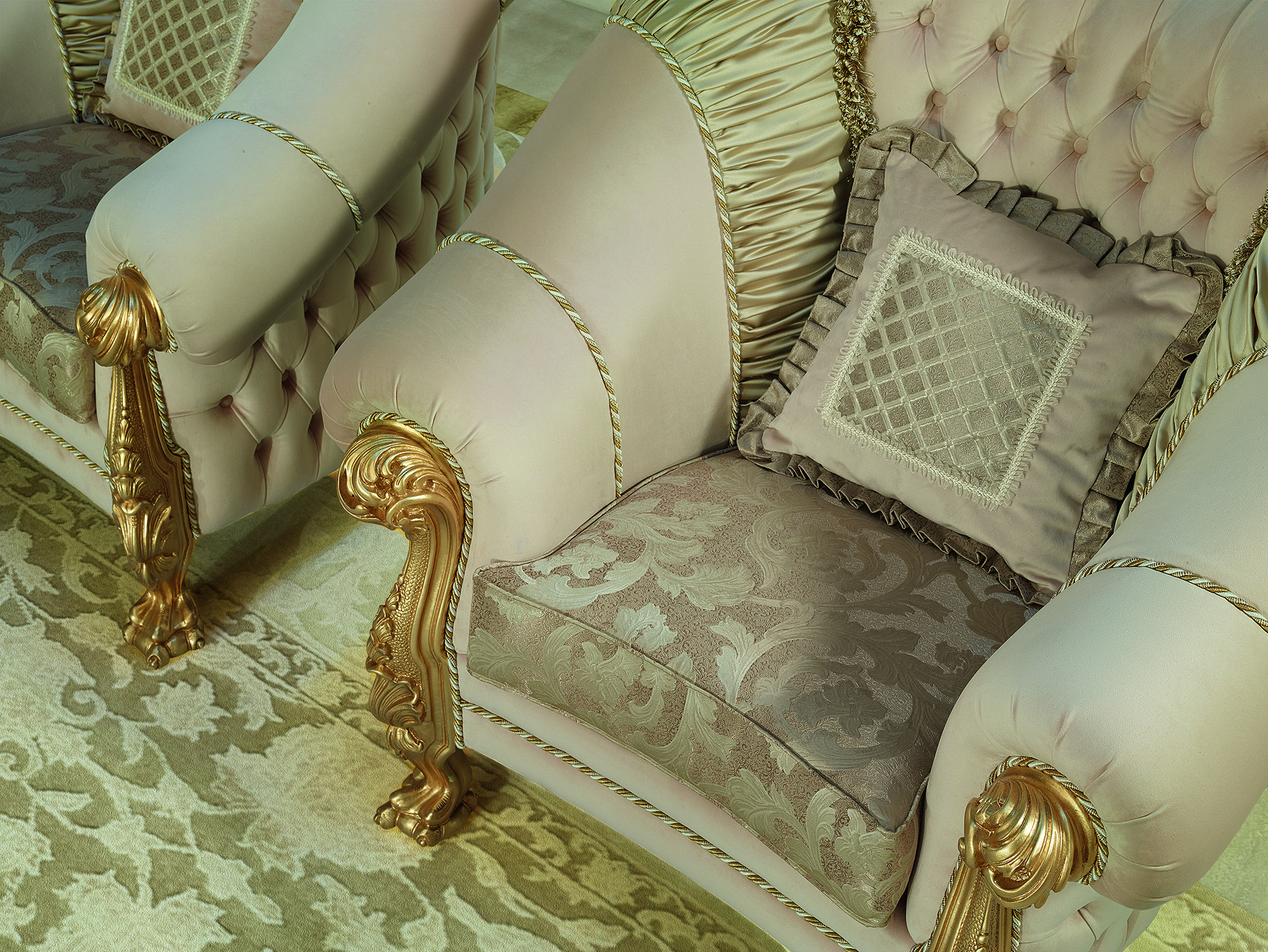 Italian furniture in a classic interior also has its own characteristics, depending on the purpose:
Kitchen. The furniture is great for a large room. It is painted in light and dark colors, different types of textures and wood species are combined. Has a large work area with open shelves, as well as a table in the middle of the room.
Bedroom and luxury bedroom furniture. Beds with curly headboards, which are decorated with carvings, patterns and textile upholstery. The set also includes bedside tables, bookcases and dressers with decor.
The living room always looks advantageous in the Italian interior style. Light and dark wood is used for its decoration. A complete set may include soft sofas, poufs, large tables with stucco elements, as well as cabinets for books and dishes.
The collections by Modenese Gastone cannot be described in a few phrases. You need to feel the unique charisma and fabulous aura, the magnificence of each curl, and the carved element. Once deciding to buy Italian furniture from Modenese Gastone, you will fall in love with all your heart, and, believe me, it will be mutual
Visit our online showroom