VILLA MAJESTIQUE DE STYLE CLASSIQUE
LAGOS (NIGERIA)
Luxury classic interiors by Modenese furniture manufacturer all around the world: we furnish and decorate the most refined and elegant villas. Successful interior and furnishing home décor projects in traditional baroque style for exclusively designed royal palaces. Ornamental bespoke details, premium quality and made in Italy sense of charm will distinguish our unique production.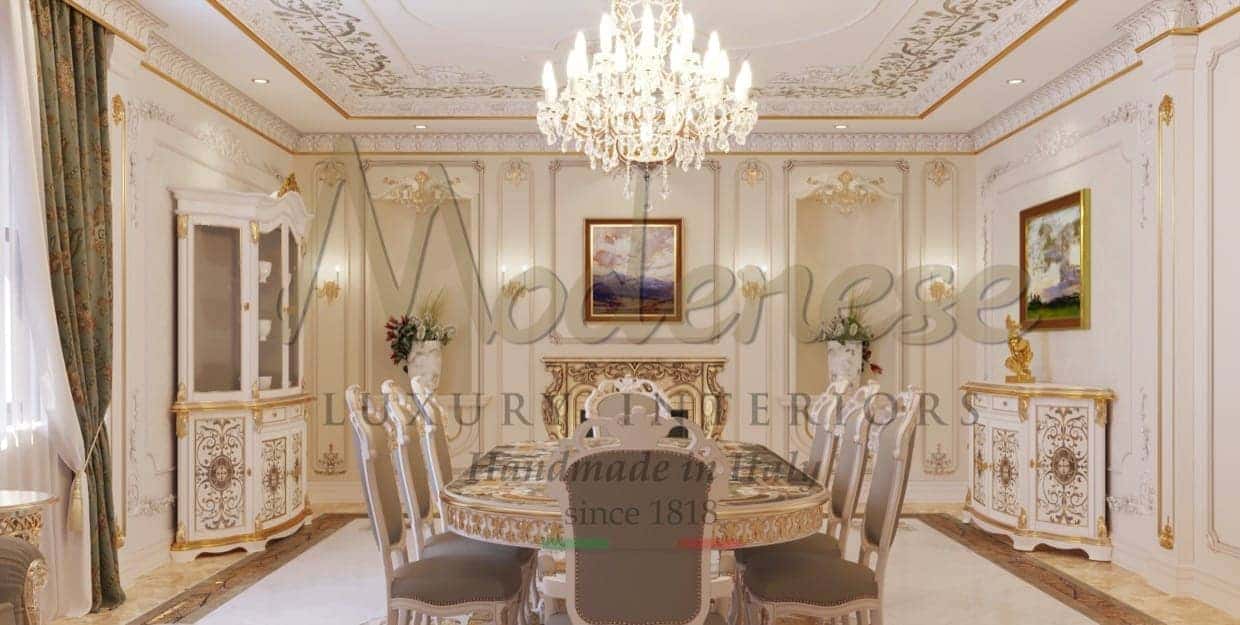 SALLE À MANGER DE STYLE CLASSIQUE ÉLÉGANT
Une gracieuse salle à manger classique fait office de point de rassemblement dans cette magnifique villa royale: concept de design italien, décorations artisanales traditionnelles et meubles Italien en bois massif intemporels pour une ambiance paisible et élégante.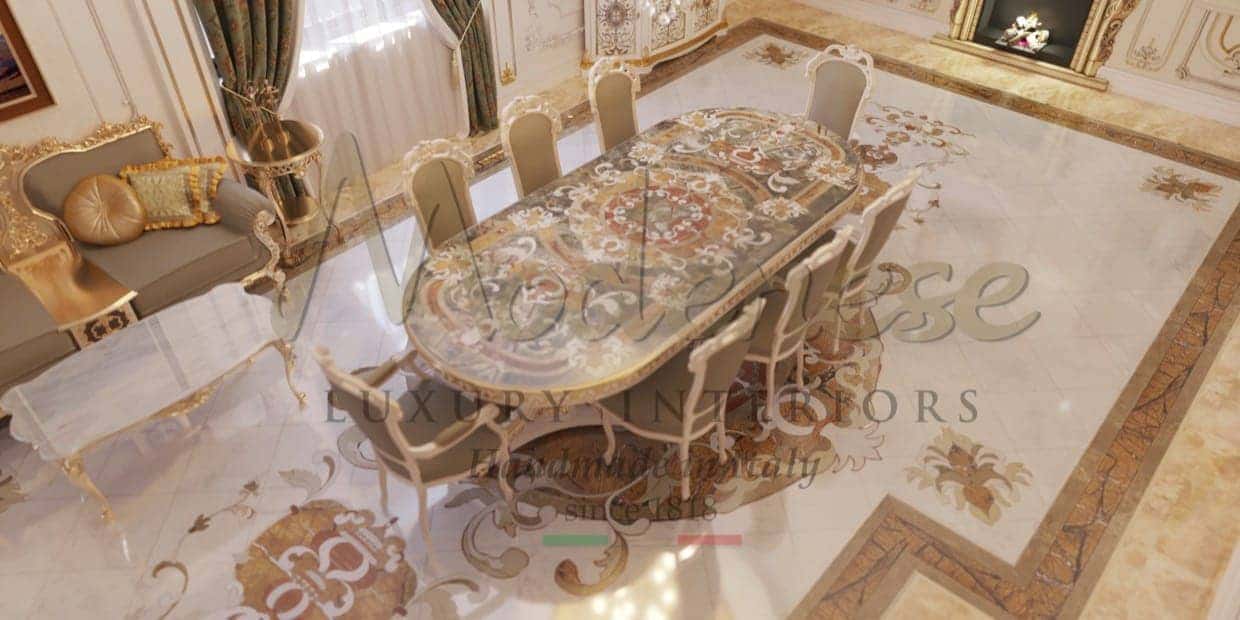 TABLE À MANGER INCRUSTÉE AVEC PLATEAU EN MARBRE
Fabuleusement conçu, entièrement personnalisé, travaillé avec élégance et artisanat pour obtenir un résultat final majestueux fait de tradition et de beauté qui transforme votre table à manger classique en un chef-d'œuvre étonnant et unique.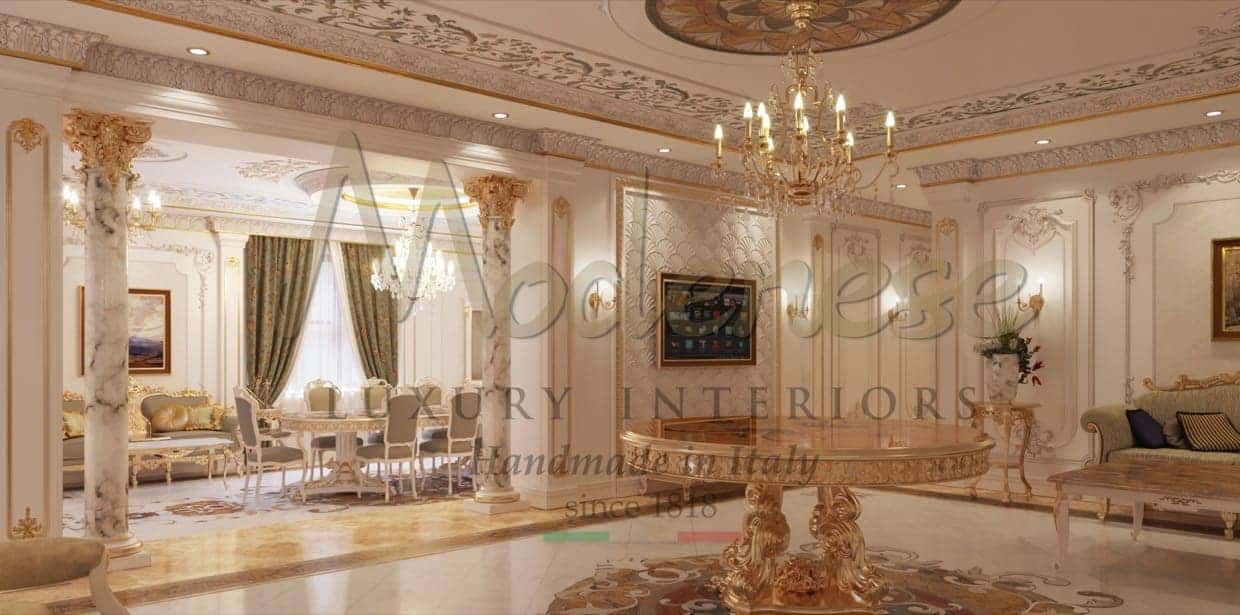 SALLE D'ENTREE DE VILLA DE LUXE
Hall d'entrée de style classique luxueux, conçu avec précision et meublé avec goût par des intérieurs faits à la main de Modenese. Les détails sophistiqués de notre projet de villa classique sont facilement reconnaissables.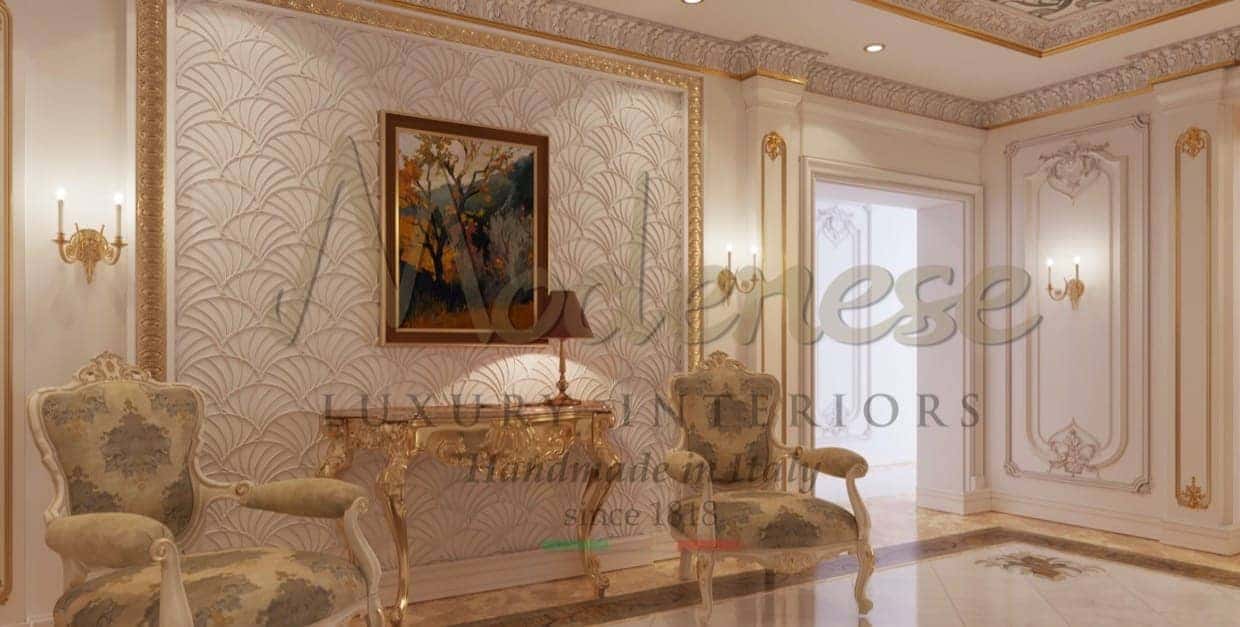 INTÉRIEURS RAFFINÉS DU ROYAL PALACE
Meubles sélectionnés avec précision avec les combinaisons parfaites de couleurs, de finitions, de tissus et de préférences de style de nos clients afin de mener à bien chaque processus d'ameublement unique.
Visit our online showroom