Schéma D'architecture
Etude de l'aménagement intérieur architectural, et de la structure du bâtiment, pour un projet d'intérieur élégant et confortable. Choisissez Modenese Interiors pour la réalisation de votre projet d'aménagement intérieur villa palais résidentiel. La meilleure sélection pour vos intérieurs classiques pour un mobilier de luxe et des accessoires exclusifs. Modenese travaille pour vous en tant que consultant et vous donne les meilleures idées pour votre projet de villa. Le goût professionnel et baroque de designers italiens pour vous offrir un conseil unique et un design d'intérieur à la française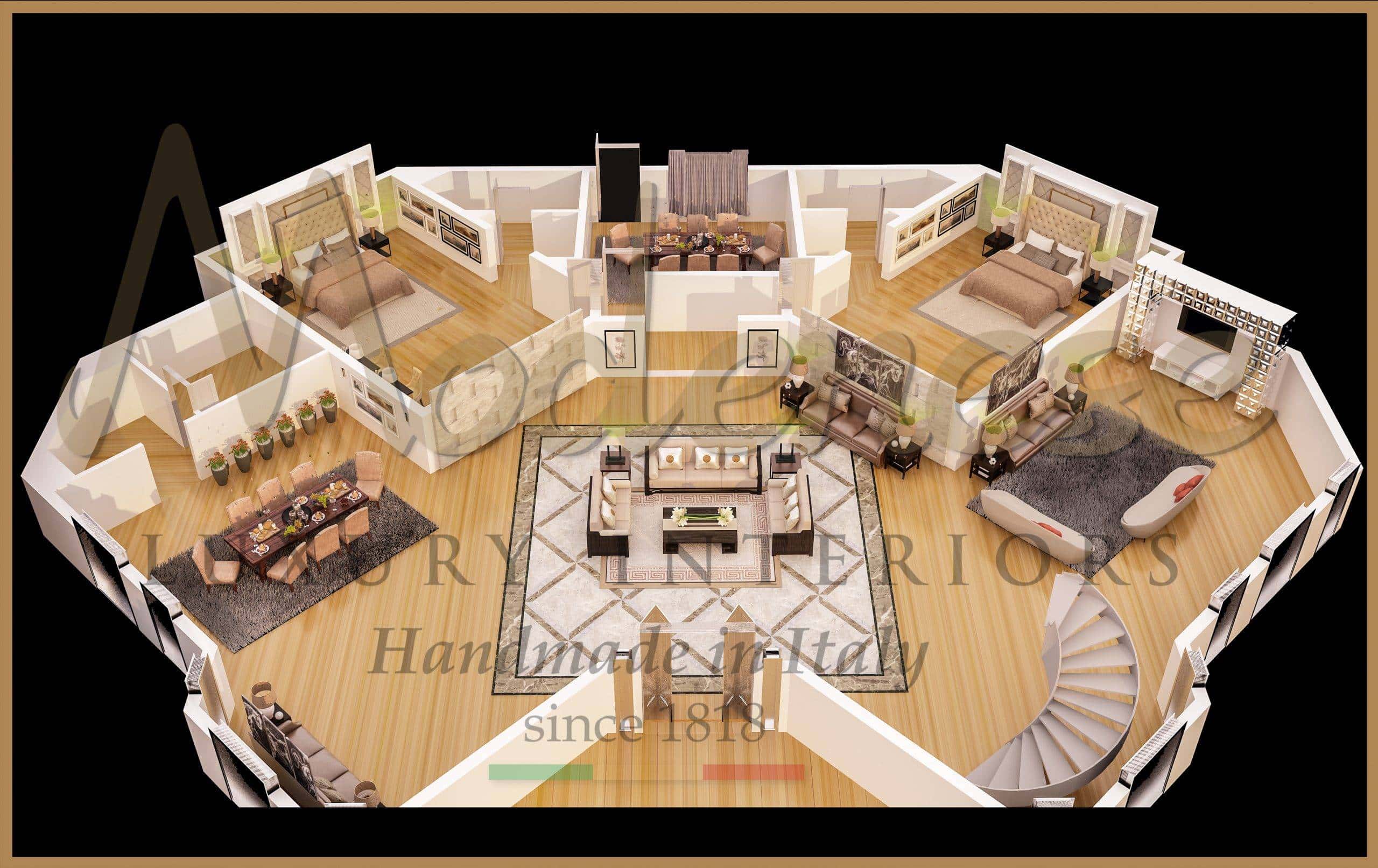 DISPOSITION DES MEUBLES
Notre équipe étudiera votre projet afin de vous proposer la meilleure sélection de mobilier de luxe et classique. Un choix personnalisé pour votre projet de décoration d'intérieur sur mesure, pour les dimensions et les modèles, afin de satisfaire votre goût avec la meilleure qualité et le meilleur style italien. Service de décoration d'intérieur et consultation de design d'intérieur par notre équipe pour votre projet de mobilier raffiné et unique. Projet de villas royales avec des meubles de style français à la sonorité baroque et des modèles élégants et raffinés.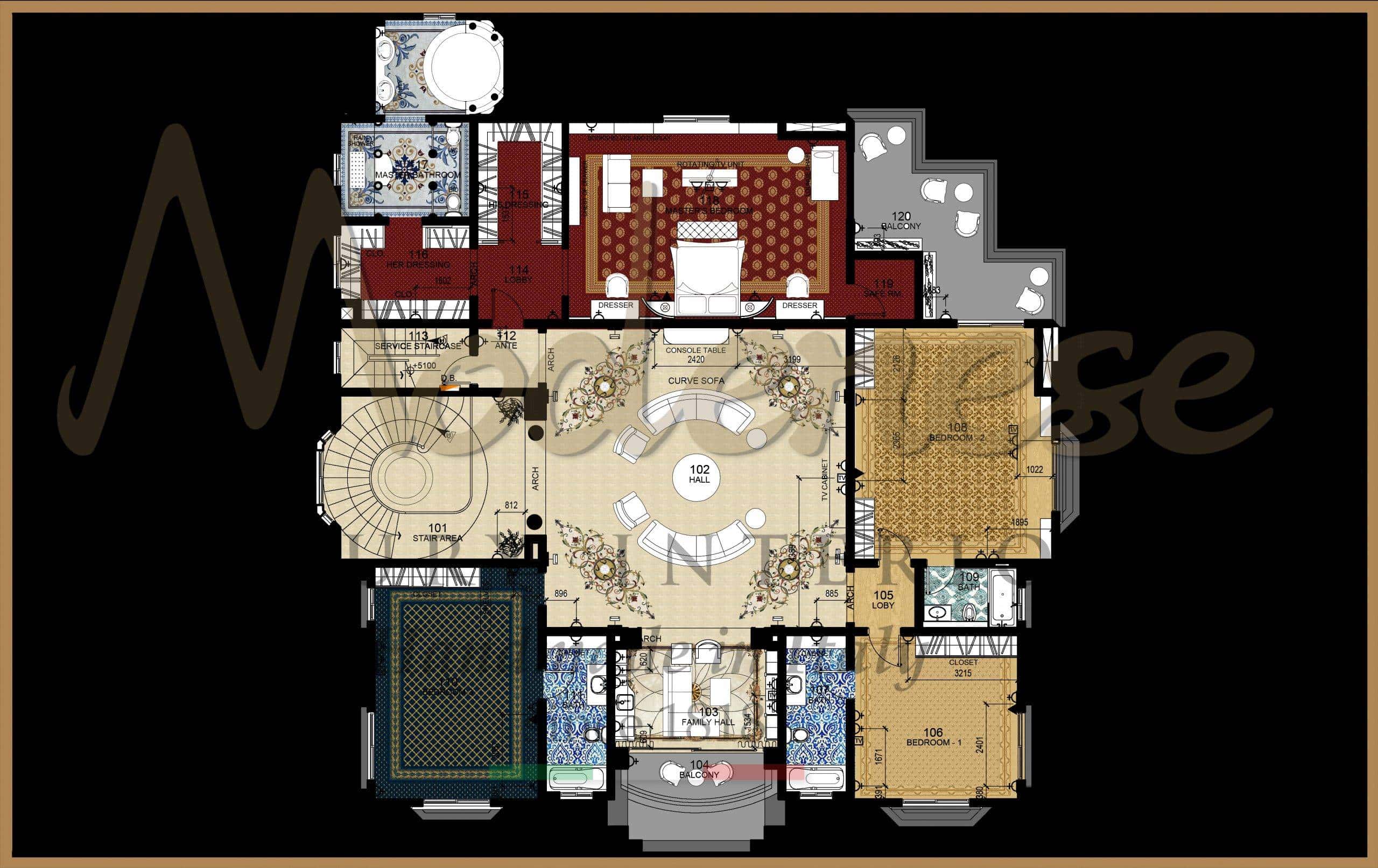 AMÉNAGEMENT DU MOBILIER
Faites appel à notre service de décoration intérieure pour vous proposer un aménagement de luxe pour votre projet de villa classique. Décorez votre villa avec des aménagements artisanaux et personnalisés à l'italienne, tels que boiseries, portes, placards de style traditionnel en bois massif et intemporel. Personnalisez votre projet à partir de l'agencement avec notre consultation d'intérieur pour un projet unique et élégant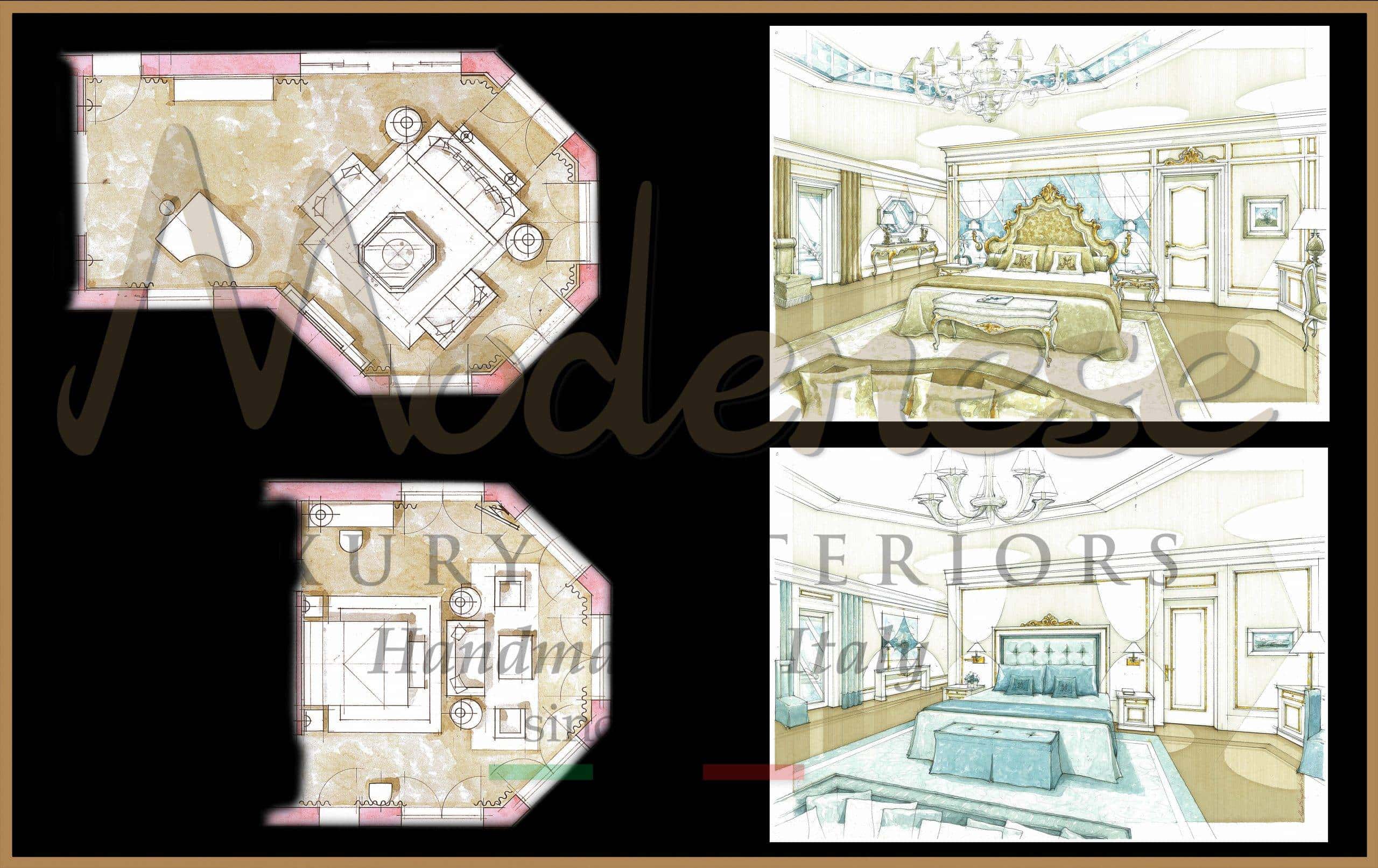 ÉTUDE DE L'AMENAGEMENT
Un projet de luxe commence par l'étude de l'aménagement et par le goût du client. Chaque projet est personnalisé par le client, et unique. Proposition de design précieux et intemporel, personnalisé de la demande à la production. Le meilleur style italien et des matériaux de haute qualité tels que l'or, la nacre et le bois massif. Meubles baroques et royaux de style français réalisés à la main avec un art traditionnel.
PROPOSITION DE PRÉSENTATION
Once we complete the study of the layout of a project, our skilled team of designers and architects will suggest the best design concept suitable for your luxury project with professional care and attention to your ideas. The best selection by Modenese interior design service for your luxurious palace project. Our worldwide classic project experience, especially in Russia, Middle East and Africa, makes us master artisans in designing and producing the best quality home decorations.
Visit our online showroom