HISTOIRE DU MEUBLE CLASSIQUE
Depuis 1818, Modenese Luxury Interiors offre la meilleure qualité italienne pour les meubles de luxe.Nous suivons nos traditions et notre patrimoine, avec art et expérience. Nous produisons des meubles classiques faits à la main et sur mesure dans le style baroque, impérial et rococò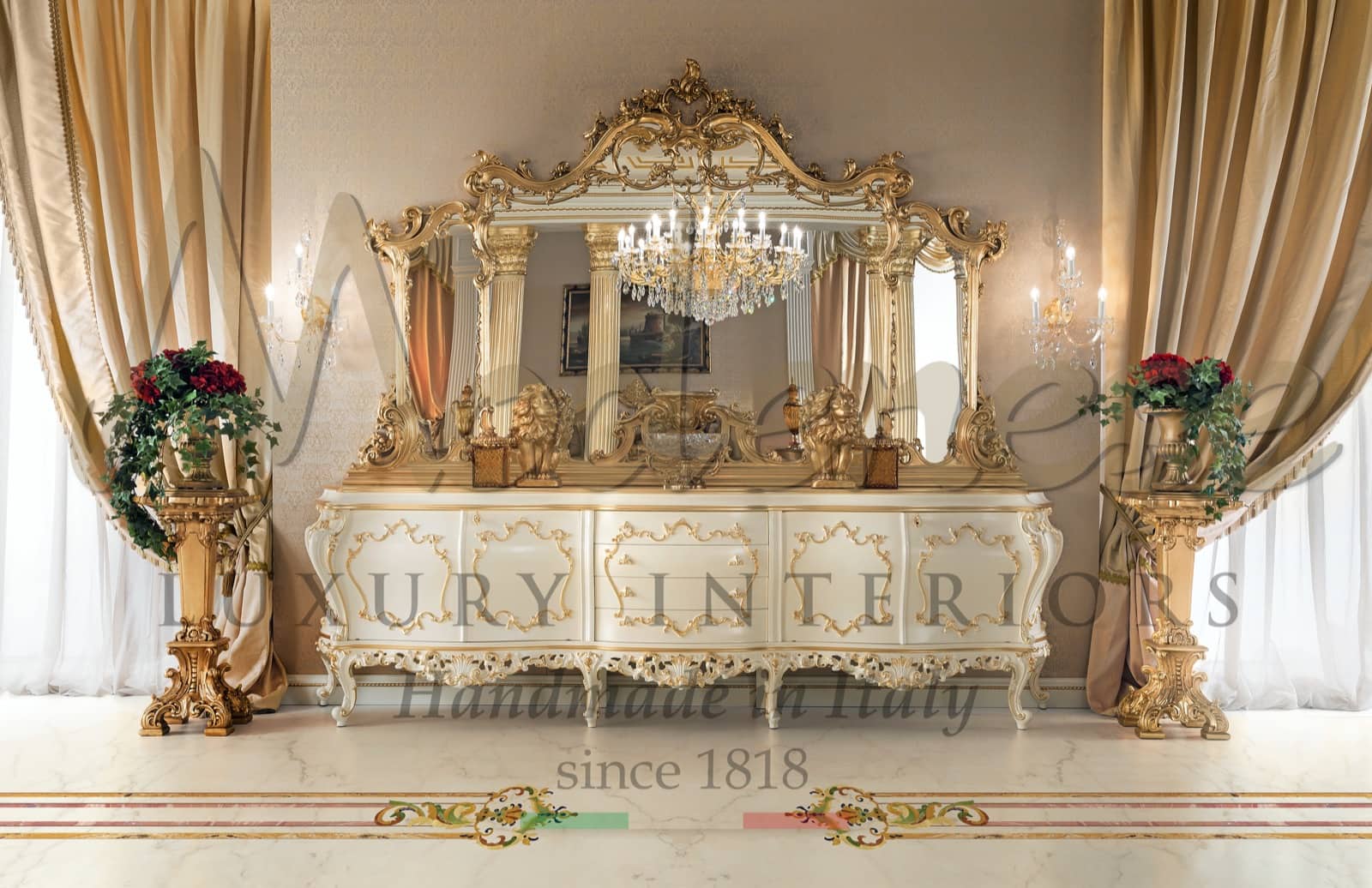 LE STYLE BAROQUE
Le style baroque remonte aux années entre 1600 et 1720. le mobilier est majestueux, à placer dans des palais avec de grandes salles et des salons, caractérisés par une exubérance décorative basée sur des sculptures et des dorures d'une splendeur scénographique considérables; il s'agit principalement de meubles muraux
LE STYLE LOUIS XIV ET LOUIS XV
En France, le baroque s'est répandu avec le style Louis XIV et Louis XV, avec des meubles réalisés à la main par des artisans. Le mobilier se caractérise par une certaince dominance de lignes courbes, S ou C, aus formes exubérantes et à la richesse décorative débordante.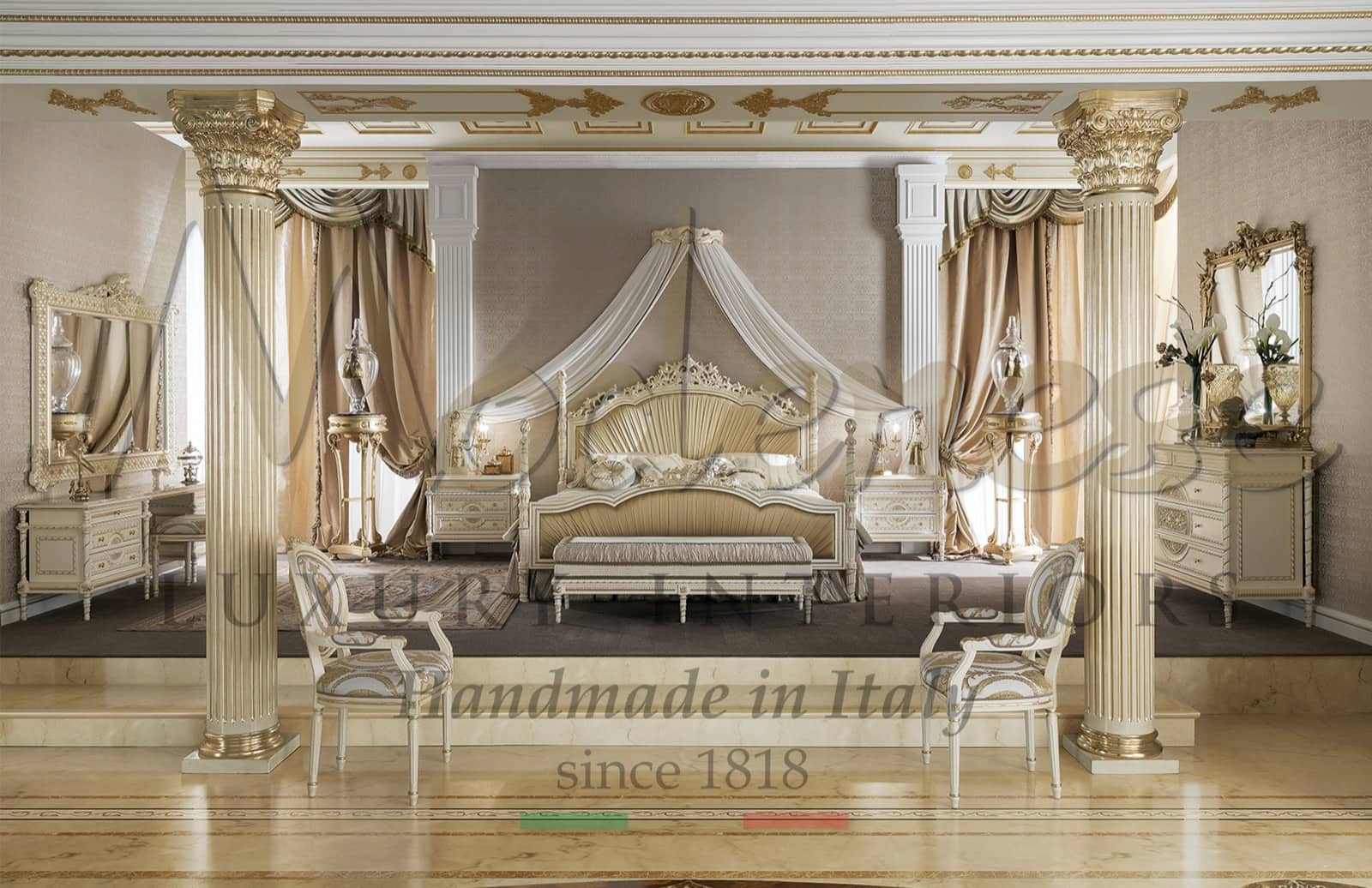 ÉLÉGANCE ET SYMÉTRIE
Le mobilier destyle Louis XVI (1770-1792) exprime une forte dominance des lignes droites dans les concepts structurels, tandis que les courbes deviennent circulaires, ovales ou elliptiques. Caractérisé par une sophistication exquise et une élégance mesurée, ce style est fidèle aux principes de symétrie.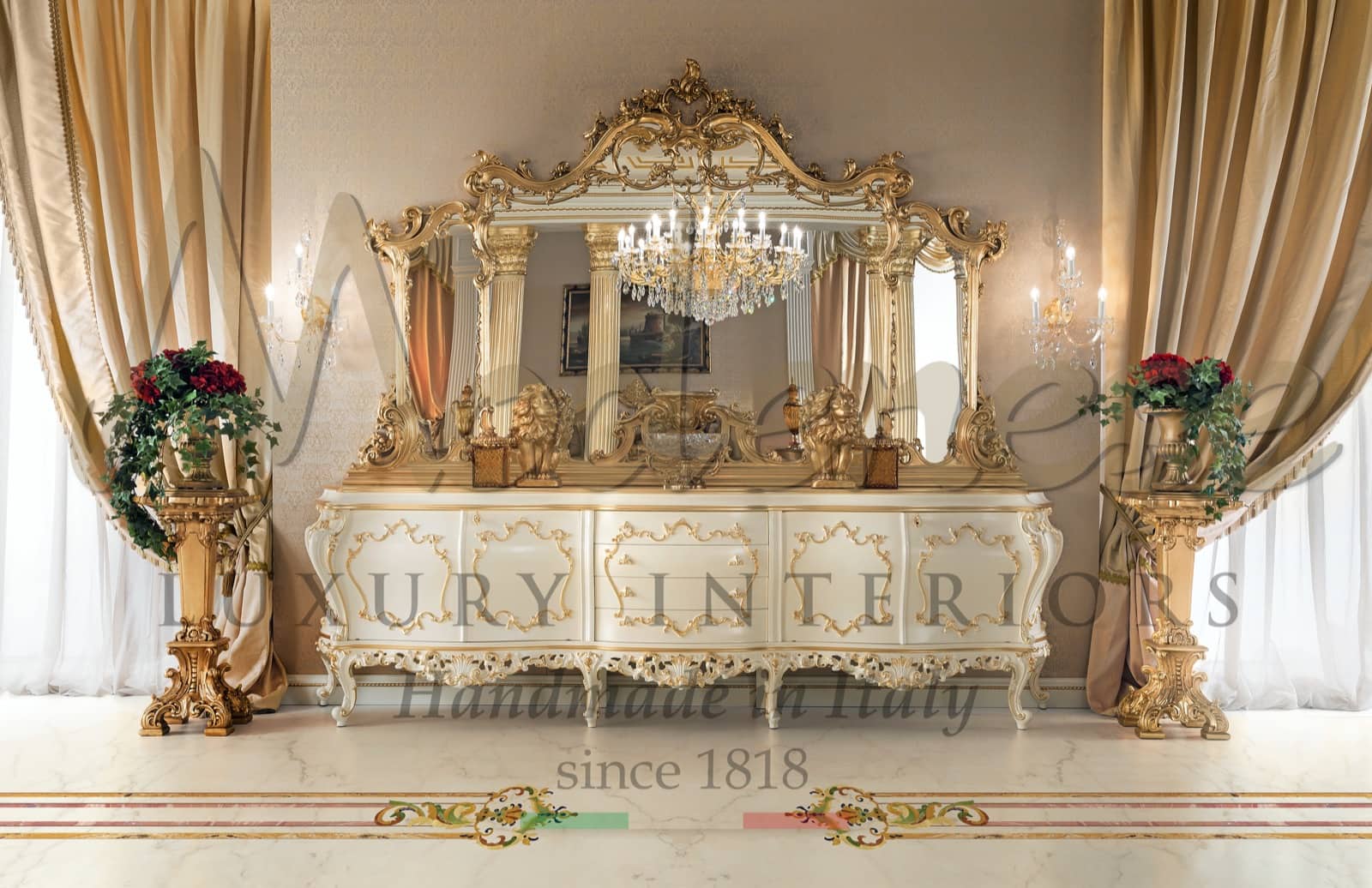 THE BAROQUE STYLE
The Baroque style dates back to the years between 1600 and 1720. The furniture is majestic, to be placed in palaces with large halls, and living rooms, characterized by a decorative exuberance based on carvings and gilding of considerable scenographic splendor; it is mainly wall furniture.
Visit our online showroom