FOOTBALL COLLECTION DEDICATED TO THE WORLD CUP
The FIFA World Cup always brings a lots of joy and disappointment to millions of football fans. Modenese Luxury Interiors wants to stay close with people all over the globe and therefore create its special Football Collection.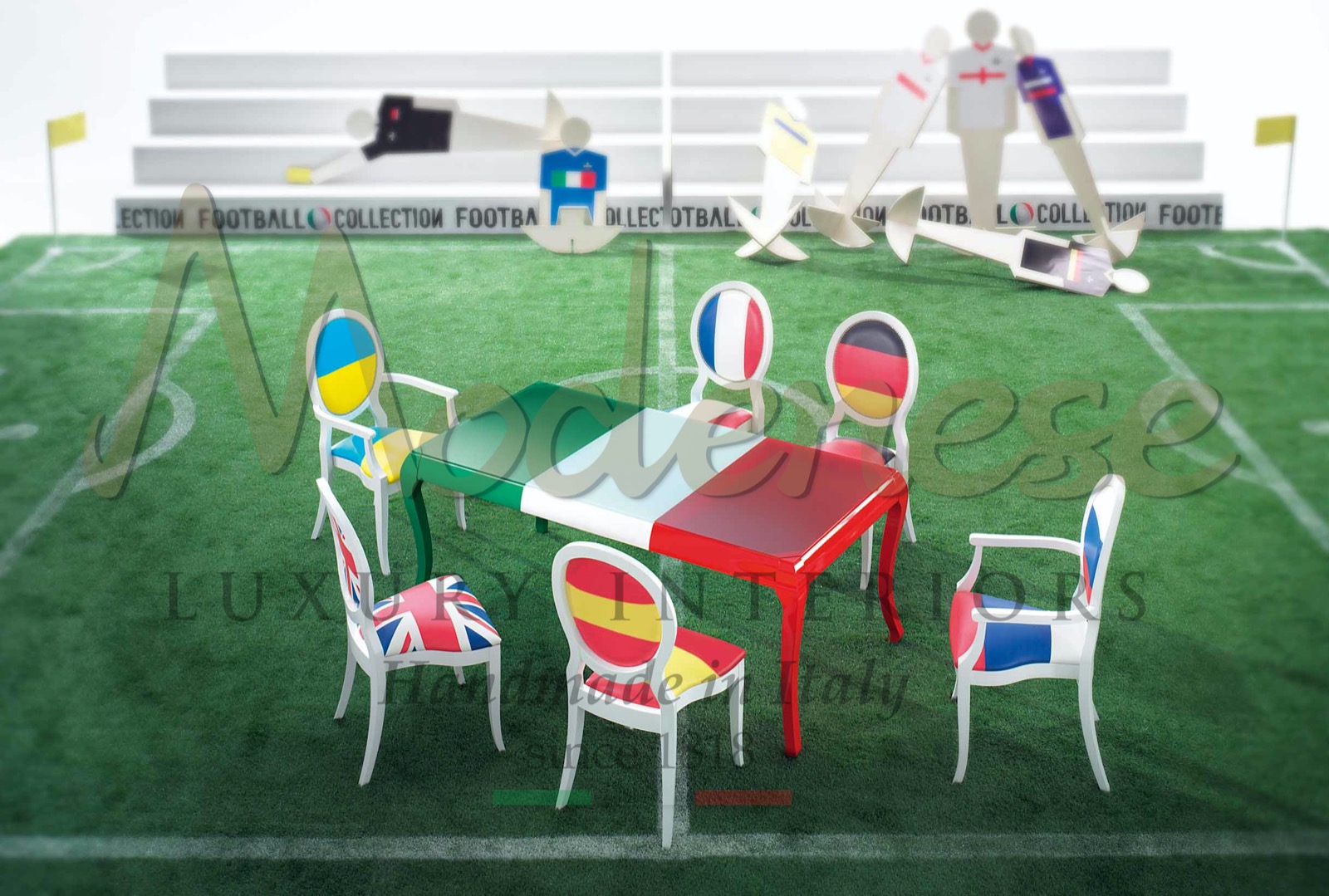 WORLD CUP FURNITURE
We invite everyone to check the exclusive collection of luxury design furniture that we prepared for the Championship.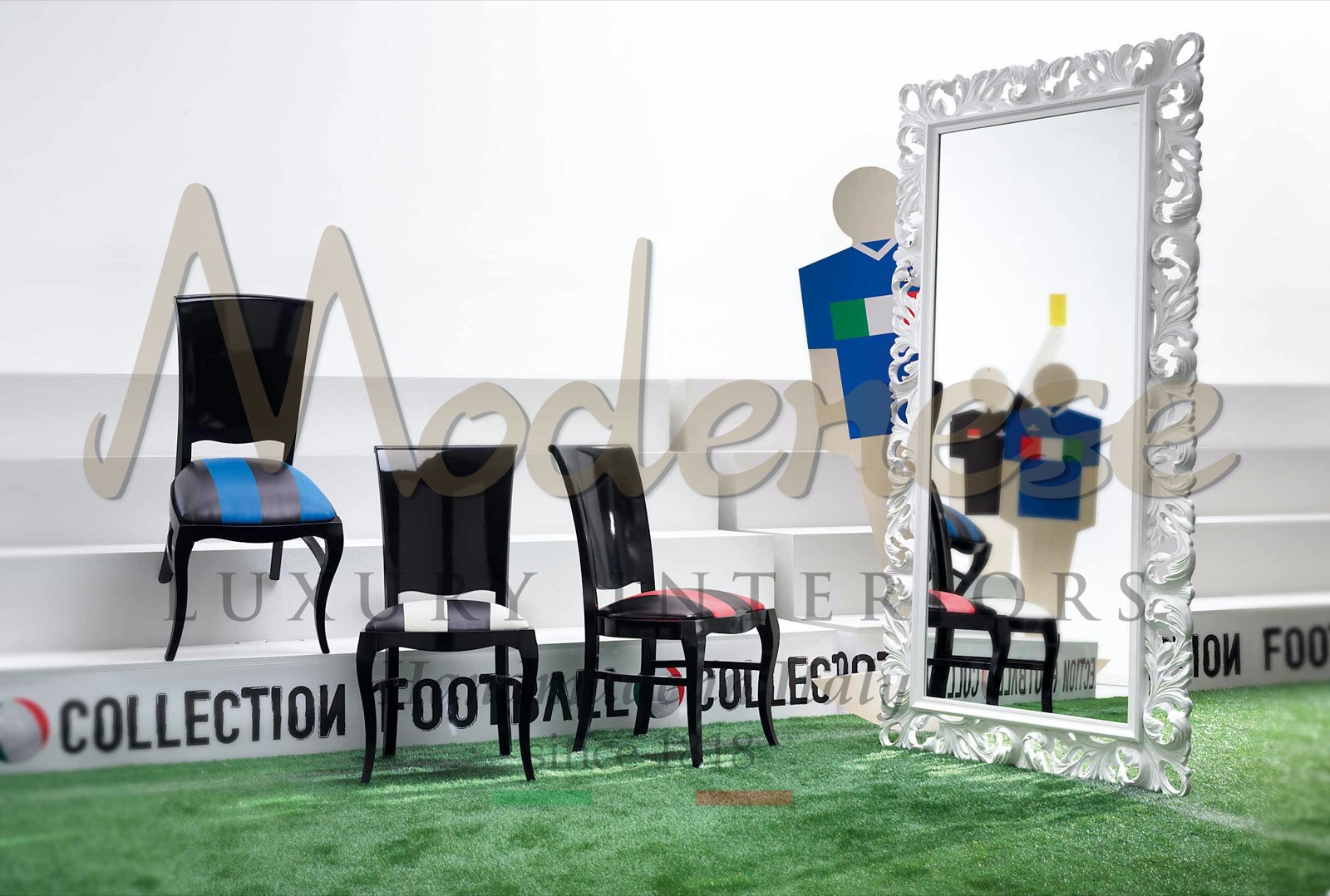 FIFA TO YOUR HOME
Choose your colors and bring a piece of FIFA to your own home!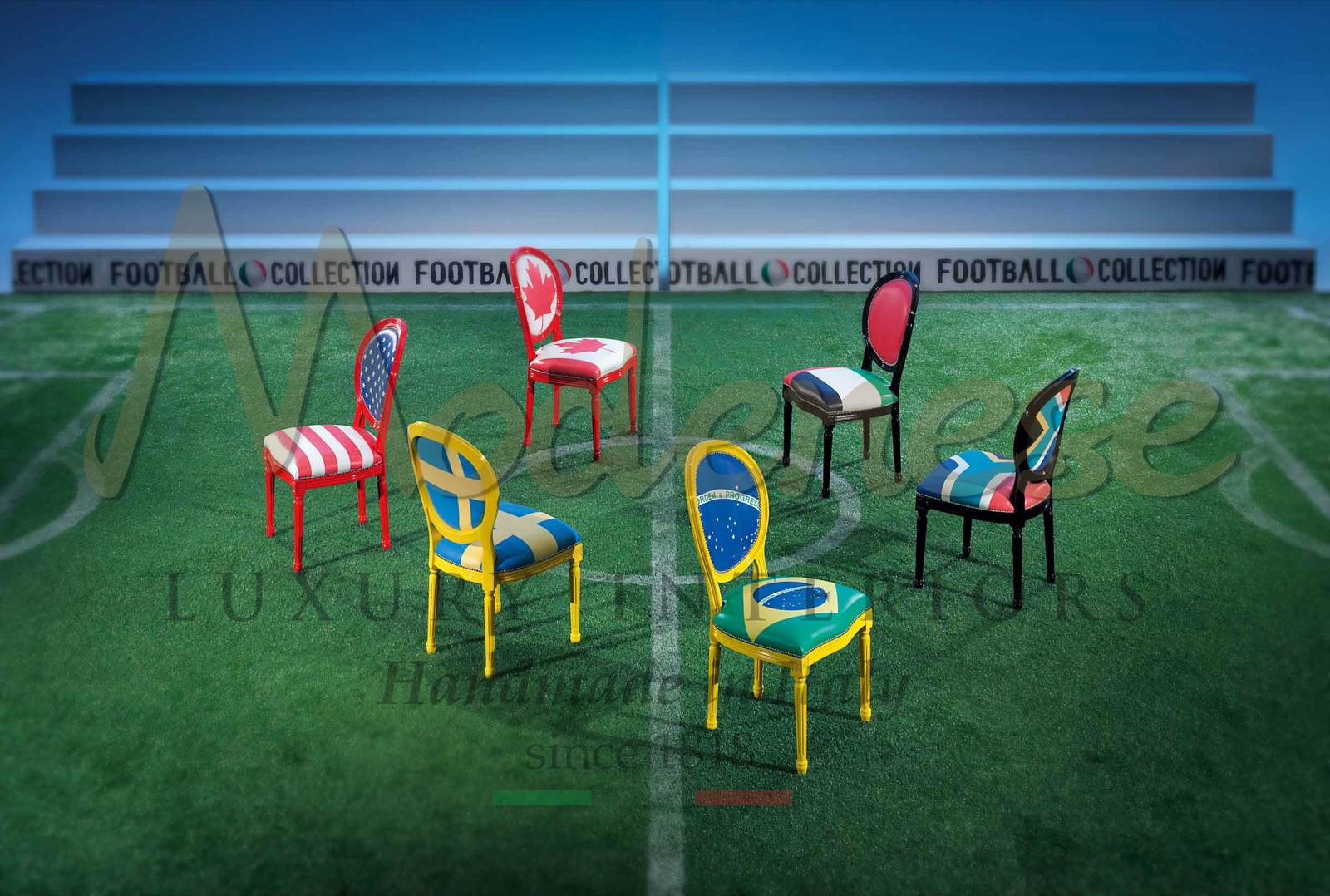 FOOTBALL TEAMS DESIGN
We use the colors of national and local teams to handmade your favourite piece of furniture for your entertainment room at home.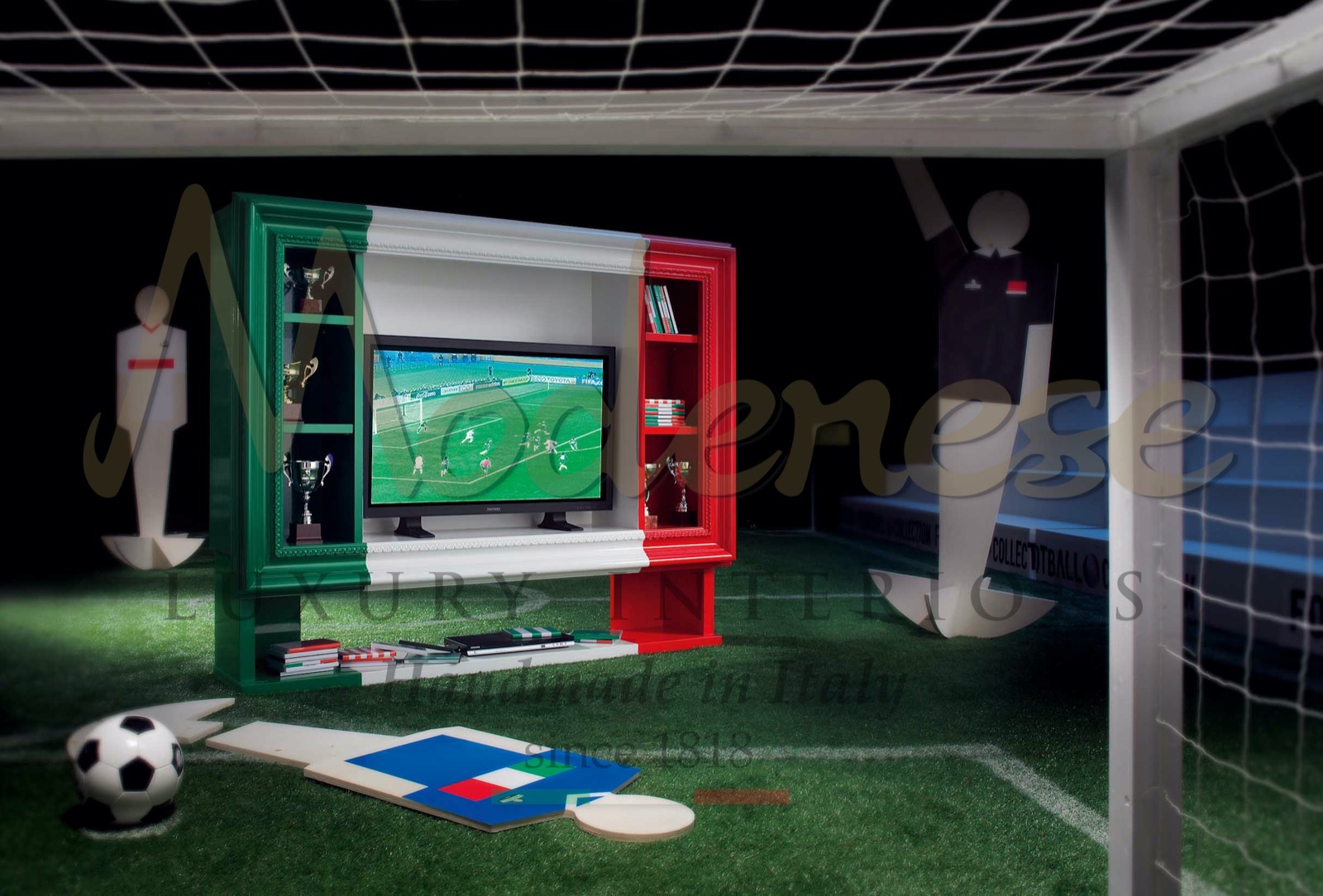 BESPOKE FOOTBALL COLLECTION
Armchairs, sofas, cabinet, TV stands, chairs, stools and much more..
Visit our online showroom