التصميمات الداخلية الكلاسيكية الفاخرة هي شغفنا. من الطراز الكلاسيكي الفرنسي والإيطالي ، والأثاث الباروكي الطراز إلى التصميم الحصري الإمبراطوري والأنيق ، يمكننا أن نقدم لك أفكارًا وأسلوبًا مختلفًا للتصميمات الداخلية لفهم وتلبية ذوقك بأفضل ذوق وجودة غير مزمنة .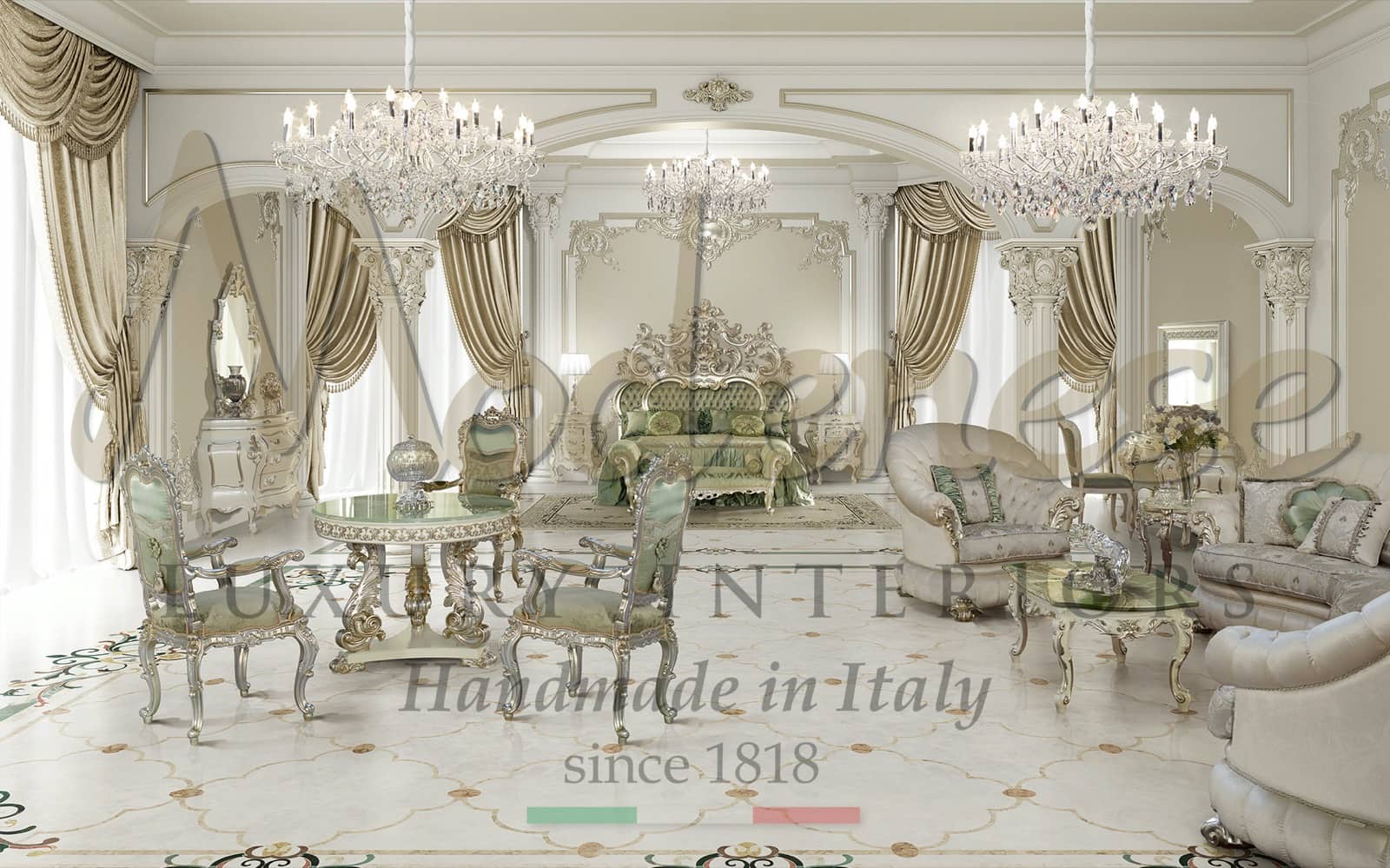 TEAM OF ARCHITECT AND INTERIOR DESIGNER
For the realization of your projects Modenese Luxury Interiors puts at your disposal a team made up of architects and interior designers, which, with their experience, will know how to listen to your requests, providing you with advice and solving all your doubts. The design of the interiors starts from the analysis of your requests and needs on the basis of which a "tailor-made" layout is studied. Initially, different layouts and different ideas will be proposed regarding the styles and colours to be used; then, once the path to follow has been defined, we will show you your interior design project with more precision and detail.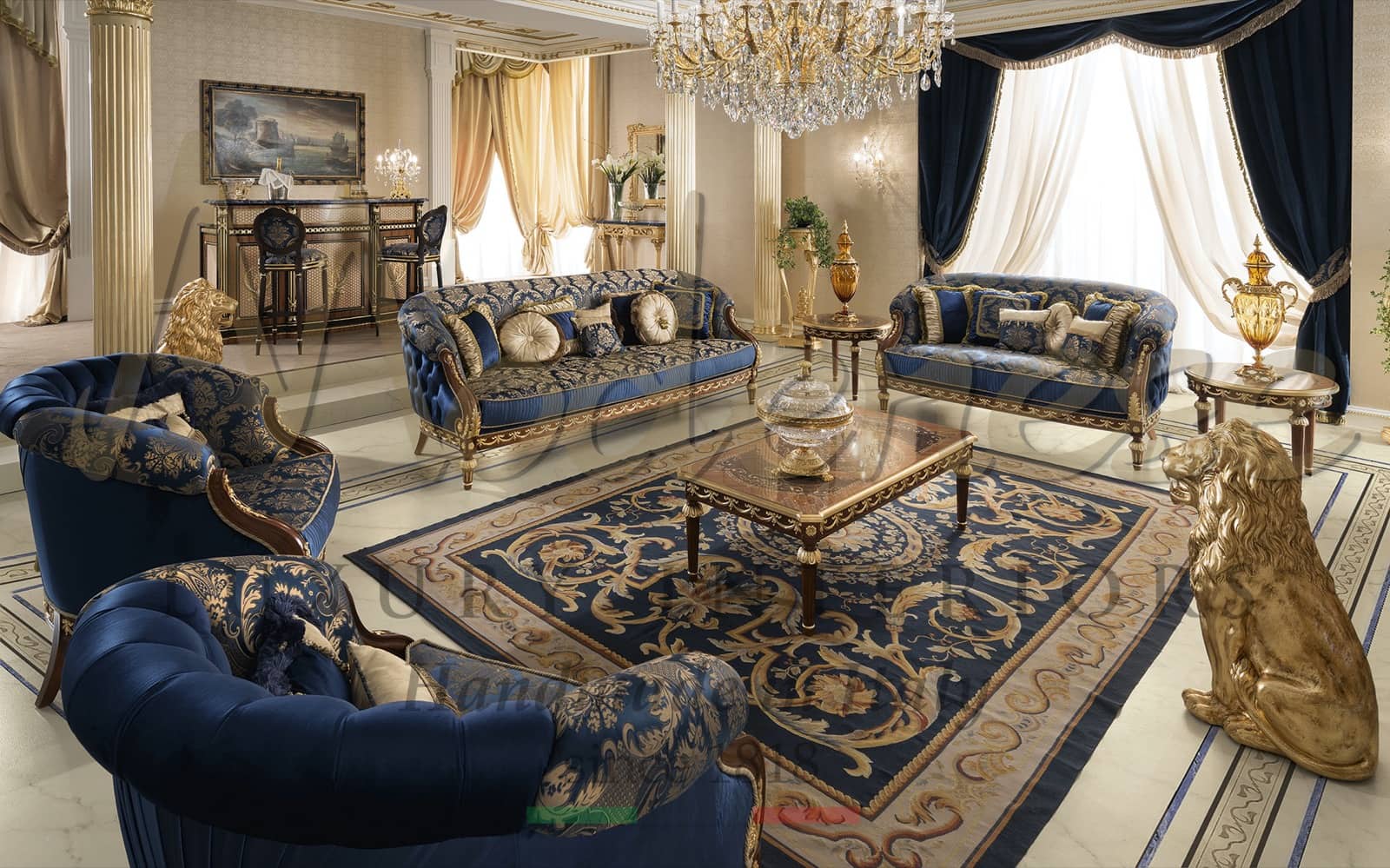 STUDY OF THE CLIENT'S TASTE AND REQUIREMENTS
If you request it, we will also study for you the different options for coverings: from floors, through walls and finally to the ceiling. You can choose from wonderful and luxurious marble inlays, different tones and textures of the wood by customizing the floor design or maybe you can use a warm and soft carpet that is also customized on the basis of your tastes and style. The same goes for the walls: we can offer you different coatings such as boiserie, lambris, wallpaper or even simple wall paints with particular textures and nuances. Whatever your requests, the Modenese Luxury Interiors contract team will be by your side to make it happen!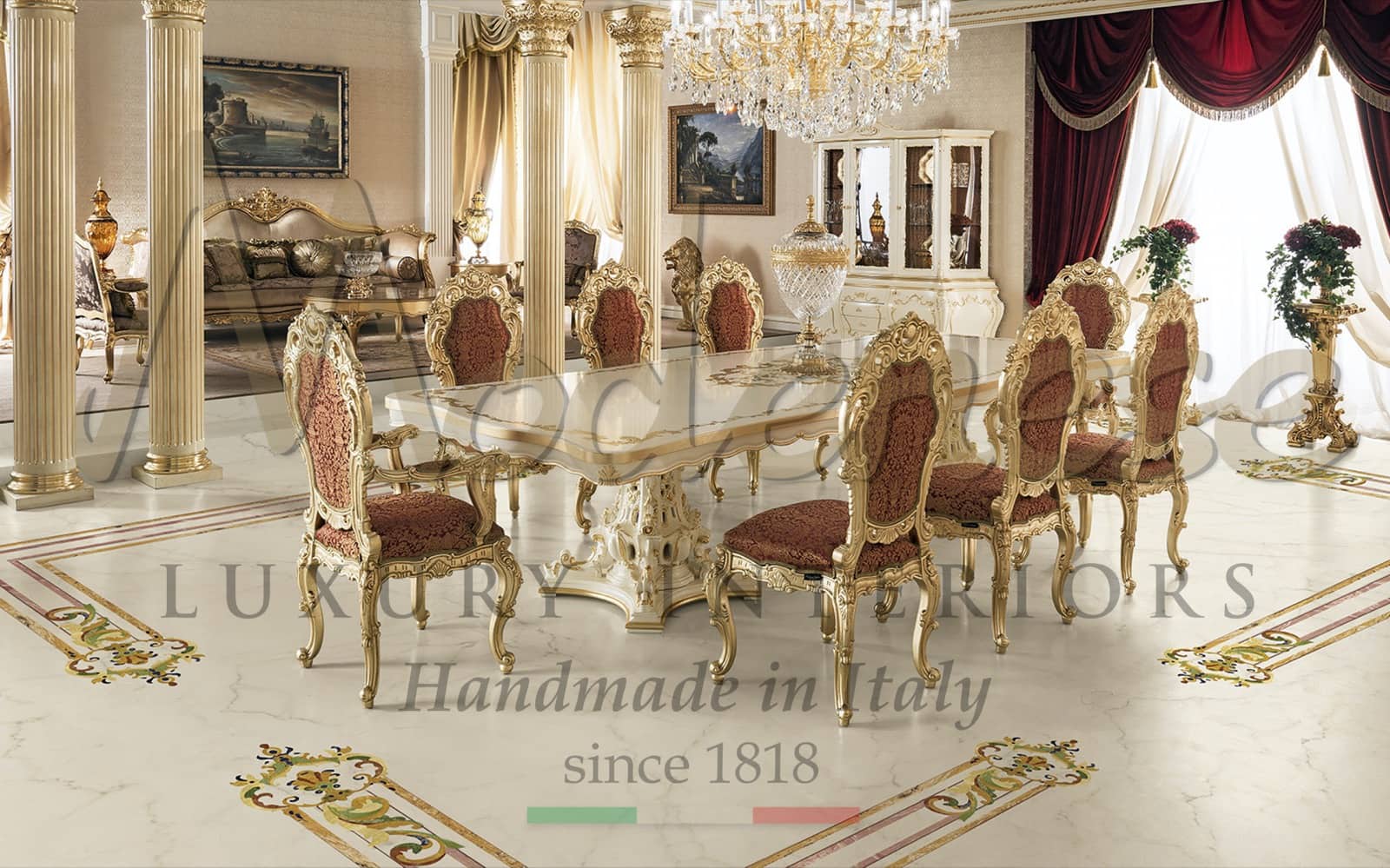 UNIQUE PROPOSALS
Modenese Luxury Interiors design service also includes a "table" that our designers will prepare only for your project. The purpose if for you to personally touch and see the choices we have made for you. It is a question of being able to touch the softness of the fabrics, being able to check their colour and match with the wood samples. You can check for yourself how much care and passion we dedicate to our customers, because it is the details that make the difference: a personalized carving, the tone of an upholstery fabric perfectly matched to the curtain and wallpaper, the design of a frescoed ceiling by hand by our skilled artisans. All we want is to make your rooms unique and welcoming!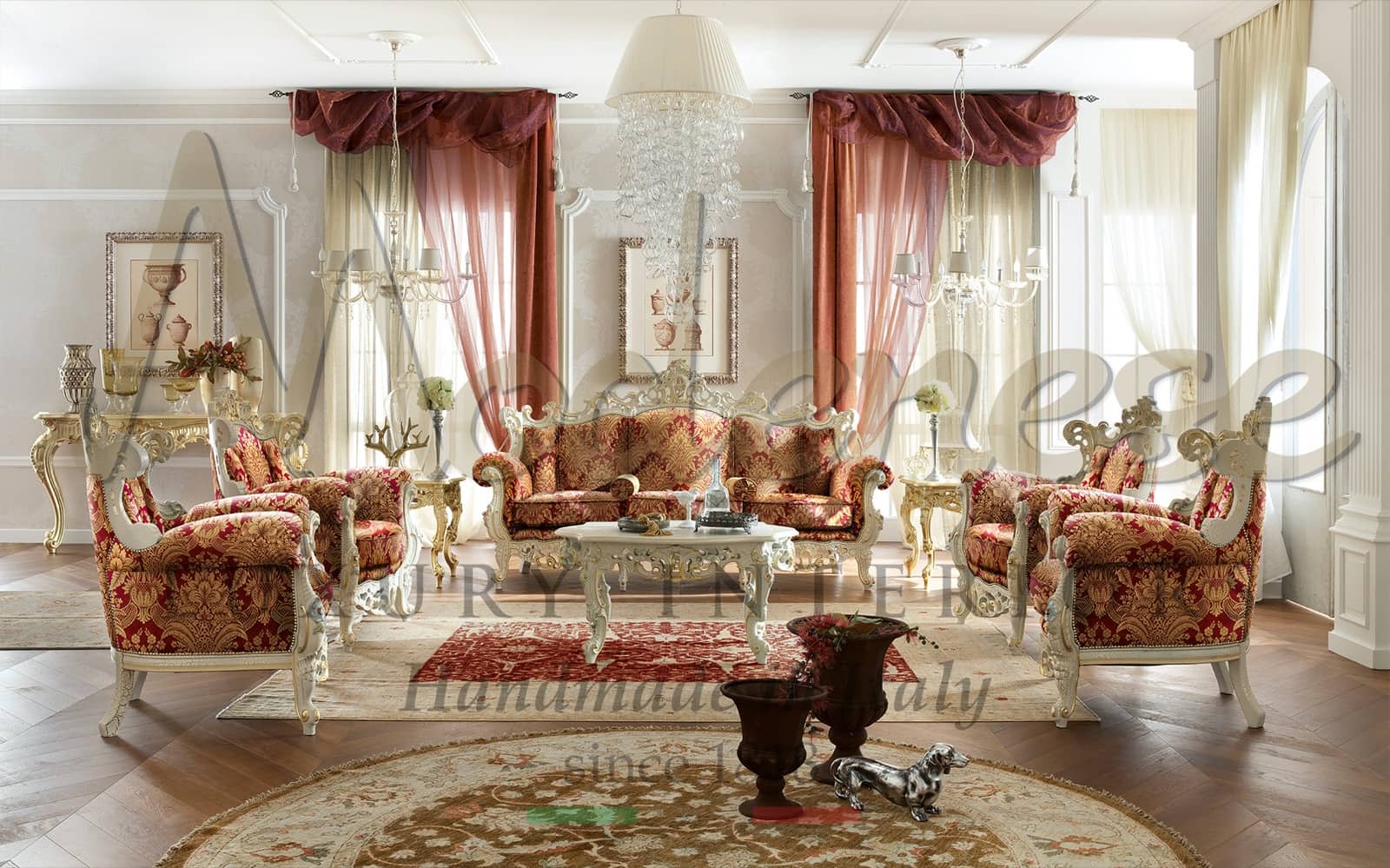 FINAL DESIGN CONCEPT
Our interior design project also offers you the opportunity to see your environments realistically rendered before the executive design and execution of the works. Our designers will study the project in three dimensions and will provide you with realistic views of what will then be the final project we are going to make. Nothing is left to chance, all the details will be taken into consideration and analysed in depth to make your wishes come true. Once the design and final rendering of the rooms are finished, we will provide you with the executive projects and we will follow you step by step for the construction of your building.
Visit our online showroom